The Untold Truth of Twice Member – Chaeyoung
-Chaeyoung is a South Korean singer, rapper, songwriter and designer, most known for her membership in the K-pop girl group Twice.
-As of early-2020, Chaeyoung has a net worth estimated to be over $300,000.
-She participated in the reality survival program "Sixteen" in 2015 and was chosen as one of the nine members of Twice.
-Twice has released numerous music and went on tour around the world.
-She enjoys basketball, Disney films, and her favorite colors are purple and black.
Who is Chaeyoung?
Chaeyoung was born on 23 April 1999, in Seoul, South Korea. She is a singer, rapper, songwriter, and designer, best known for being a member of the South Korean K-pop girl group Twice managed by JYP Entertainment. She is one of the nine members of one of the most popular Korean girl groups of recent years.
The Wealth of Chaeyoung
As of early-2020, Chaeyoung has a net worth estimated to be over $300,000, earned through a successful career in the music industry.
She's been a part of Twice since its inception in 2015 and has released numerous music with the group. She's also gone on tour around the world with Twice.
Early Life and Career Beginnings
At a young age, Chaeyoung aspired to make it in the South Korean entertainment industry as a female idol. She auditioned to become a trainee under JYP Entertainment, which is South Korea's largest entertainment company. They're known to manage numerous popular acts, such as Miss A, Wonder Girls, Rain, 2AM, 2PM, and Itzy.
She was successful in her audition, and began training with JYP which took for over a year. In 2015, she made her television debut in the reality survival program called "Sixteen", which was created by JYP, intended to finalize the line-up of their upcoming girl group project called Twice. She was one of the successful contestants, one of the youngest chosen to be a part of the group.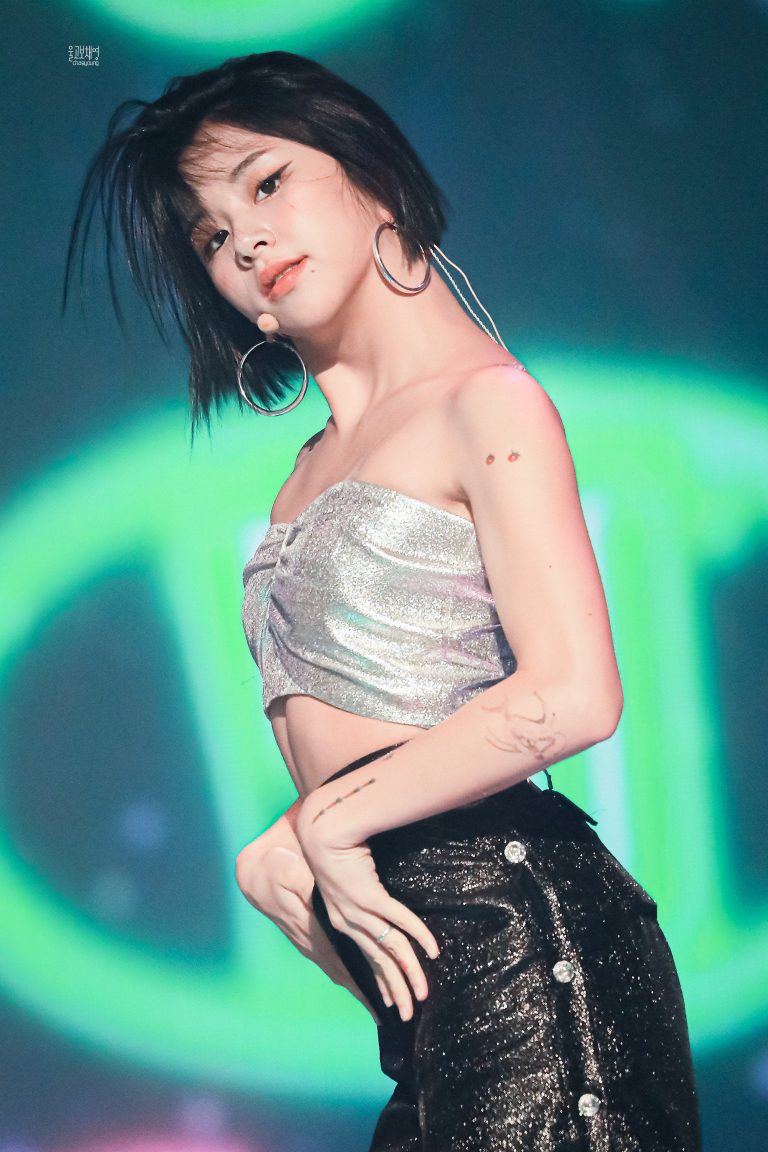 Following the finalization of their lineup, the group quickly worked on their first Extended Play (EP) called "The Story Begins" which contained the single "Like Ooh-Ahh", which quickly gained fame internationally online, becoming one of the most viewed music videos of any K-pop group during their debut.
Rise to Fame
The following year, Chaeyoung and Twice released their second EP called "Page Two", which contained the single "Cheer Up", which would continue to solidify their status as one of the more popular girl groups in the industry. Later in the year, they worked on their third EP called "Twicecoaster: Lane 1" which contained the dance song "TT".
The song achieved over 200 million views on YouTube, and spent four consecutive weeks atop the charts, and subsequently toured across Korea and Southeast Asia to promote their music. In 2017, they released "Twicecoaster: Lane 2". which contained the single "Knock Knock". Their fame also reached Japan, and after signing a deal in the country, they worked on the compilation album "#Twice" before producing their fourth EP called "Signal"; Chaeyoung co-wrote one of its tracks called "Eye Eye Eyes".
Their compilation album then reached platinum status, as certified by the Recording Industry Association of Japan (RIAJ). It would go on to win Album of the Year during the 32nd Japan Gold Disc Award. Their next project would be their first full-length album called "Twicetagram", which contained the lead single "Likey". Both the lead single and album debuted at the top of their respective charts making them the first K-pop artist to achieve the feat.
Recent Projects
Early in 2018, Twice started touring following the release of their Japanese single "Candy Pop".
A few months later they released their fifth EP called "What is Love?" which reached Platinum certification in Korea as certified by the Korea Music Content Association (KMCA). An expanded version was later released with additional singles. Later in the year, they announced their first Japanese studio album called "BDZ". They toured to promote their album, and then released their next EP called "Yes or Yes".
In 2019, Twice became the first K-pop act to hold a Japanese dome tour, quickly selling out.
They then released their seventh EP called "Fancy You" and with its release, the group became the best-selling Korean girl group of all time, with over 3.75 million copies sold. Later in the year, their eighth EP called "Feel Special" was released, which contained the lead single of the same name. They have sold over a million albums for the past three consecutive years. They plan to hold a world tour in 2020.
Personal Life
Like many K-pop idols, Chaeyoung is single and is unlikely to have any romantic relationships soon.
This is because of the time constraints that she has due to work and the fact that relationships often have to be approved by management, as it can affect an idol's overall image.
Out of all of Twice's members, Chaeyoung is the one who enjoys sleeping the most. She also enjoys basketball and watching Disney films. She is close friends with Tzuyu, as the two are of the same age. Her favorite colors are purple and black. She prefers to rap, though the other Twice members attest to her singing abilities.