The Untold Truth of Vixx Member – Leo
• Jung Taek-woon (Leo) is a South Korean singer, actor, and songwriter, and a member of the K-pop boy group VIXX since 201•
• His net worth is estimated to be over $600,000, earned through his musical and acting endeavors.
• He grew up in Seoul, the youngest of four children and studied music composition at Baekseok University.
• He is best known for his success with VIXX, has written songs for them and other artists, and has appeared in musicals and theatrical productions.
• He enjoys watching romantic films, reading fashion magazines, playing the piano, and is ambidextrous.
Who is Leo?
Jung Taek-woon was born on 10 November 1990, in Yangjae-dong, Seoul, South Korea. He is a singer, actor, and songwriter, best known for being a member of the K-pop boy group VIXX, which he has been a part of since 2012. He's had numerous acting endeavors during his career, mostly appearing in musicals and theatrical productions.
The Net Worth of Leo
As of early-2020, Leo's net worth is estimated to be over $600,000, earned through a successful career in the entertainment industry.
Aside from his success with VIXX, his acting work has brought him significant income. He's also written songs for VIXX, and other artists.
Early Life, Education, and Career Beginnings
Leo grew up in Seoul, the youngest of four children, growing up with three older sisters raised by their parents. At a young age, he showed an inclination towards athletic activities such as boxing, soccer, swimming, and taekwondo in which he reached blue belt ranking. In 2004, he became a member of the National Youth Soccer squad.
After matriculating from high school, he enrolled at Baekseok University where he studied for a degree in music composition. The Christian university is located in Cheonan, South Chungcheong and has around 15,000 enrolled.
He didn't initially think of pursuing a singing career, but developed a strong interest in it after listening to the single "Walking in the Sky" by Wheesung. At the time, he couldn't engage in sports as he was still recovering from an injury, so he began developing his singing voice, and auditioned for several companies until he was accepted by Jellyfish Entertainment.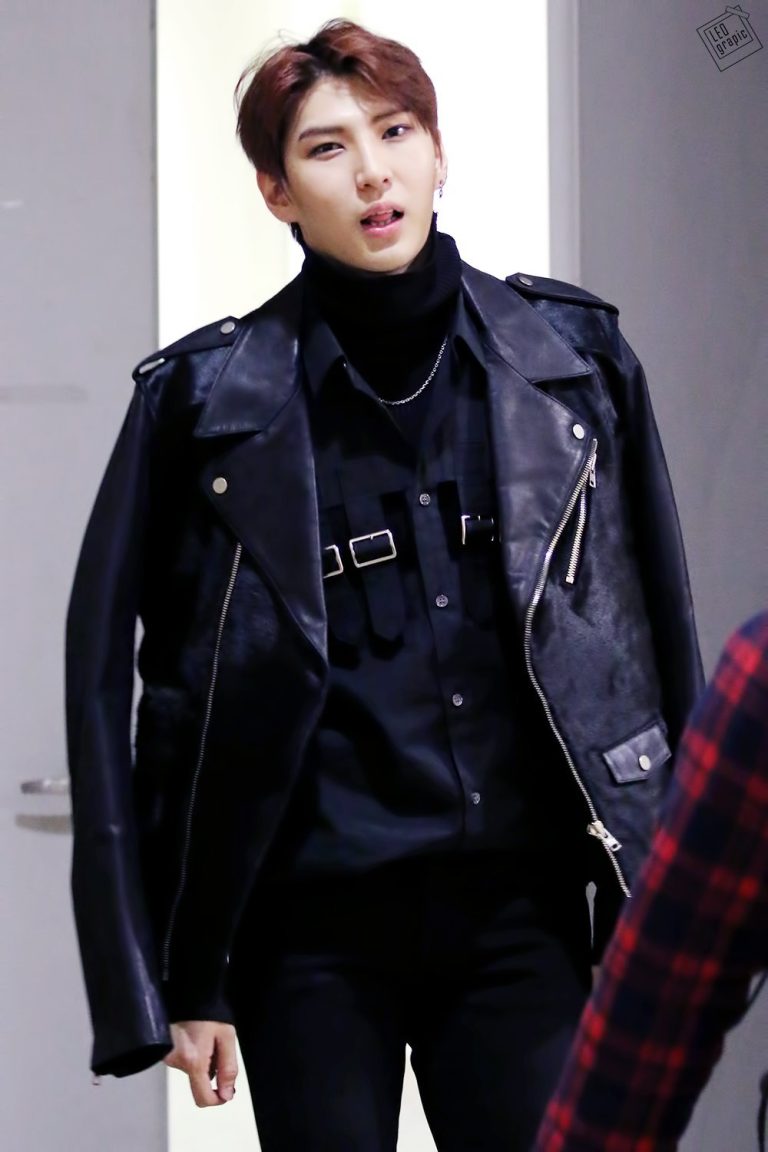 The entertainment company is known for being the home of several artists, including Gugudan, Verivery, Park Yoon-ha, and Jang Hye-jin. They also manage several well-known actors.
Success with VIXX
Leo's first public appearance was in the reality program "MyDOL", one of the 10 trainees competing to become a part of the line-up of a new boy band project called VIXX. He was successful and so joined the band in 2012, with their debut single "Super Hero".
While with VIXX, he also gained exposure through working with other artists, such as Seo In-guk and Brio Joo in their music videos. He then appeared alongside other VIXX members in the television show "The Heirs".
His interest in sports remained, and this led him to participate in several athletic variety shows over the years, including the "Idol Athletics Championship" and "Dream Team". He also began pursuing acting interests, and two years after his debut with VIXX, he was given a small role in the drama "Glorious Day".
Shortly afterwards, he was cast in the musical production of "Full House" playing the lead character Lee Young-jae in the production held at the Hongik Daehakro Art Center. He then worked with Jellyfish in Y.Bird from Jellyfish Island, which led him to collaborate with singer Lyn.
Continued Work and Solo Projects
In 2015, Leo began his foray into composition, writing the single "On a Cold Night" which was featured on the VIXX album "Boys' Record". A few months later, previews for a new project by the group were teased, which turned out to be the sub-unit VIXX LR, which meant Leo and Ravi.
They released their debut extended play (EP) called "Beautiful Liar", and then held their first show at the Yes24 Muv Hall. The following year he was cast in another musical called "Mata Hari", playing the lead character Armand – he used his birth name for the credits of the production which was held at Seoul's Blue Square. Later in the year he released the song "That's All" in collaboration with DJ Park So-hyun, for the 20th anniversary of SBS Power FM. He then worked in a supporting role for the musical "Monte Cristo".
D-571 ✡️♌️@JUNGTW_LEO ❣️#VIXX #VixxLeo #JungTaekWoon#레오 #정택운 #鄭澤運 https://t.co/6e0baGAPPQ

— YenYen™ 瀅瀅 (@Bluebird_Yen) February 16, 2020
In 2017 he worked on the musical "The Last Kiss", before announcing his first solo project, an EP called "Canvas" which was released the following year. He held a solo concert to promote his music, and continued touring in 2019. He then announced that he would be undergoing his mandatory military service later in the year – he was designated as a public service worker, as he suffered from depression and a panic disorder.
Personal Life
Leo is single like most K-pop artists – they don't reveal a lot of information about their romantic endeavors. He admitted that if he ever got into a serious relationship, it would be based on the feeling he had during the first time he meets someone. During his free time, he enjoys watching romantic films and reading fashion magazines. He also plays the piano, and is ambidextrous. Despite his inclination towards the sports, he is called by fellow VIXX members as the one who cries the easiest in the group.