The Untold Truth of 'ZE:A' Member – Hwang Kwanghee
• Hwang Kwang-hee is a South Korean actor, television personality, and singer, best known from the K-pop boy band ZE:A.
• His net worth is estimated to be over $1 million.
• He rose to fame through ZE:A and his television appearances.
• After his mandatory military service, he returned to television and acting.
• He holds the Guinness World Record for most T-shirts worn.
Who is Kwanghee?
Hwang Kwang-hee was born on 25 August 1988, in Paju, Gyeonggi, South Korea. He is an actor, television personality, and singer, best known from rising to fame as a member of the K-pop boy band ZE:A. Aside from his work with the group, he's also appeared on numerous variety shows during his career.
The Net Worth of Kwanghee
As of early-2020, Kwanghee has a net worth estimated to be over $1 million, earned through a successful career in the entertainment industry. His work with ZE:A and his television appearances have helped in placing him in the financial position he is in today.
Early Life and Career Beginnings
Kwanghee desired to pursue a career in entertainment from a young age, and so started auditioning to become a talent as soon as he could. He was successful when he auditioned for Star Empire Entertainment, a company that has been in operation since 2000, and is known for managing artists such as Imfact and ARIAZ, and was once the home of artists such as VOS and Nine Muses. For the next few years, he trained under the radar and further developed his skills.
He made his debut with the group Child of Empire, appearing in the program "Office Reality". They built their reputation through guerilla shows and online content, then appeared in the documentary program "Star Empire", before working on their own documentary "Empire Kids Returns" which showcased their training. Eventually, the group changed their name to ZE:A though still retaining their moniker of Children of Empire. In 2010, they released their debut album "Nativity", which gained a lot of attention.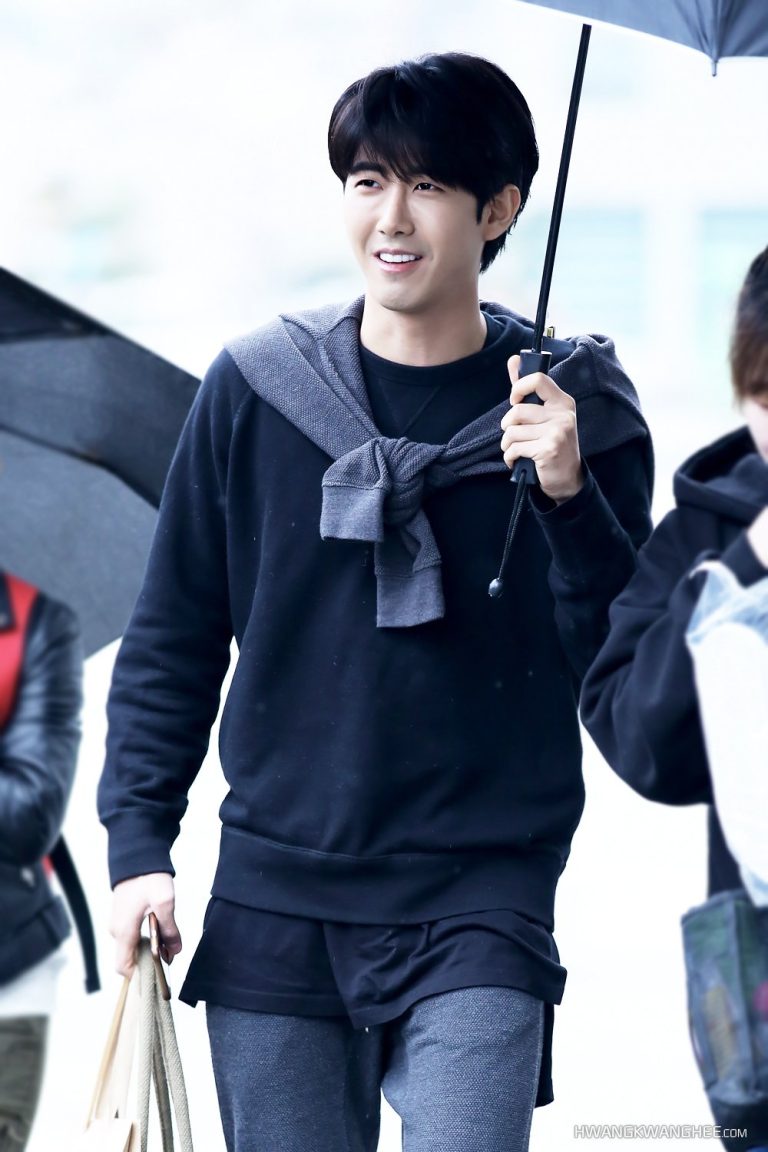 They then worked on "Leap for Detonation", and began touring Asia, performing in Singapore, Malaysia, Taiwan and other places, quickly making their way to Japan, announcing their debut by releasing the single "ZE:A!"
Rise to Fame
ZE:A collaborated with Sankei Sports in 2011, with the group appearing in the collaborative film "RONIN POP". They then produced their first full album – "Lovability" – which contained the lead single "Here I Am". They were promoting the album, but it was abruptly cut due to a song deemed unfit for minors.
They then released another album, "Exciting!" a few months later, which led to their first top spot on the Hanteo real-time album sales chart. They also continued catering to their Japanese fan base, releasing a Japanese version of "All Day Long".
The group went on a bit of break, with many of its members pursuing individual projects at around the same time, with Kwanghee was making his first appearances solo on television. Their comeback was delayed due to injuries, but in 2012 they released their second full album – "Spectacular".
All four Wedding Boys enlisted soon. Come back safely!#LeeJoon#KwangHee#DooJoon#Yonghwa pic.twitter.com/3aM192cx0u

— ?IrreplaceableSoulMates?purple (@PurpleInYrEyes) August 22, 2018
He was then cast in "We Got Married", in which he was partnered with Sunhwa from the girl group SECRET. In 2013, the group worked on the mini-album "Illusion", and they then held their first solo concert in the country.
Hiatus and Solo Work
In 2014, ZE:A worked on their second EP called "First Homme", which marked their comeback for the year. A collaborative sub-group with Nine Muses was also created, called Nasty Nasty, though Kwanghee did not participate in that project.
In 2015, members of ZE:A began enlisting in the military, which led to sporadic releases. Their first compilation album called "Continue" was released, and Kwanghee became a cast member of one of the most successful Korean variety shows – "Infinite Challenge" – which aired on MBC. In 2017 rumors that the ZE:A was disbanding started circulating, but was quickly shot down by band members.
However, members confirmed that they were taking a break, with each member focusing on solo work.
Kwanghee focused on his television projects, including "Infinite Challenge". He also joined Bonboo Entertainment, to help manage his other projects outside of ZE:A. In 2017, he announced that he would be enlisting in the army for mandatory military service required for men in South Korea. He served for over a year, being discharged in December 2018. After his return, he quickly made his way back to television and acting.
Personal Life
Kwanghee is single, and there haven't been any reports about any of his romantic endeavors.
He prefers to keep it away from the media – Korean artists are generally known for being private about this aspect of their life, due to concerns about their public image as well as strict management practices. He holds the Guinness World Record for most T-shirts worn, after wearing 252 layers of shirts during an Environment Day event held in Seoul. After his return from the military, people were concerned that he had lost a significant amount of weight. He confirmed that he became overly concerned about his body while in the military due to the lack of programs focusing on their body. As a result, he lost too much weight, as he also dieted.