What is Jesse Sulli Famous For? Her Age, Career, Family
Who is Jesse Sulli?
American YouTuber, social media star and actor Jesse Sullivan, was born under the zodiac sign Leo on 19 August 1989, in Texas USA. He's active on various social media networks, but has only recently begun uploading videos onto his YouTube channel, even though he launched it back on 20 September 2016; the channel numbers seven videos and all of these combined have been watched more than three million times. Jesse's bio section reads 'Trans dad raising his kid – I want to change the world', and most of his content features him spending time with his girlfriend Francesca Farago, a famous American social media personality and model.
Jesse was born a girl, and has undergone various surgery to change his gender, making him transgender; he's most recently undergone a procedure to remove his large breasts.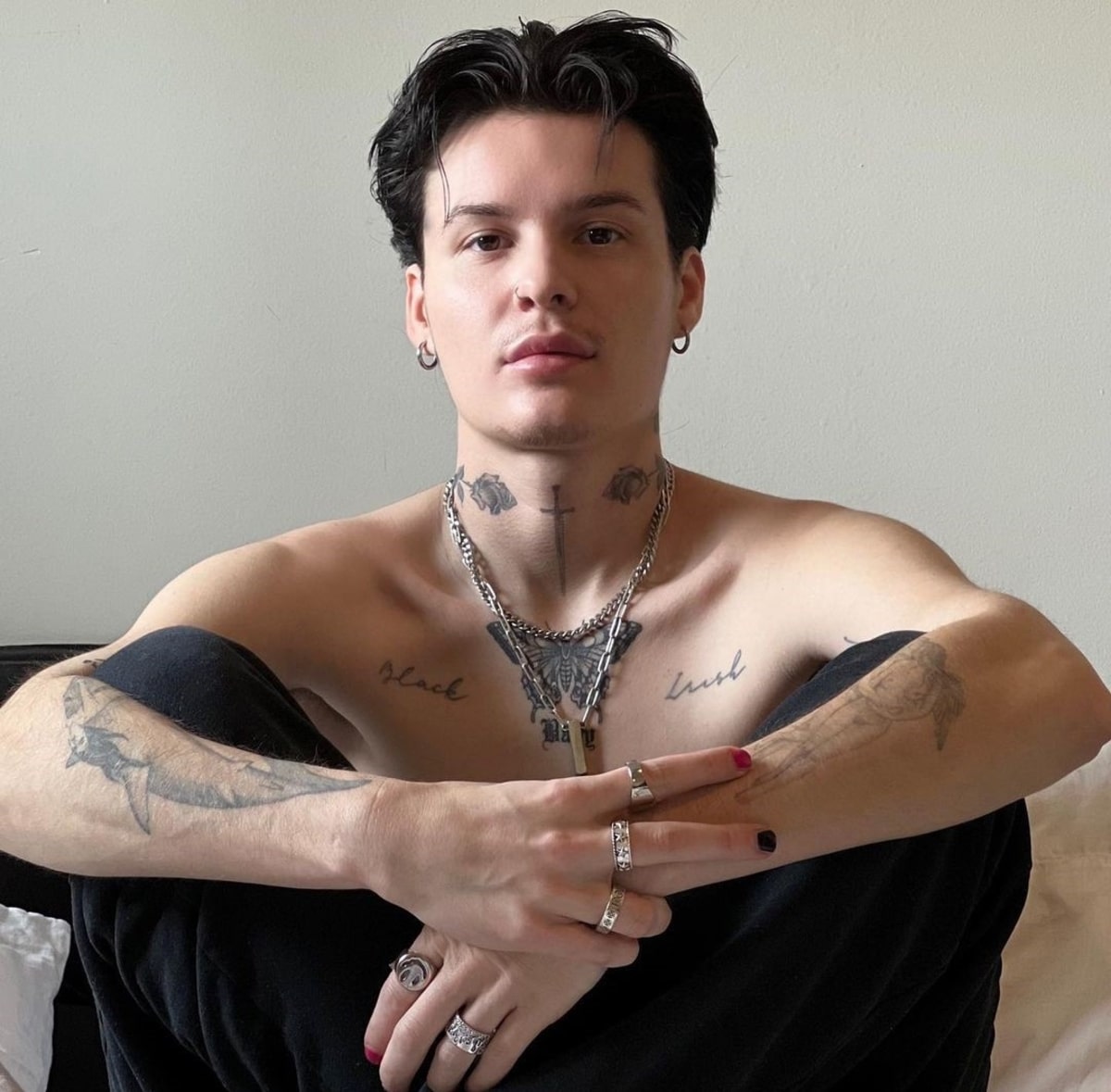 Education and early life
Jesse was raised in Texas alongside his six siblings, by their mother and father who prefer to stay away from media, which is why Jesse rarely speaks about them in public; it remains unknown whether or not they supported Jesse during his transition, as well as whether or not they are on good terms with Jesse.
He studied at a local high school and was passionate about a number of activities during his time there, as he enjoyed running track and playing tennis.
Jesse fell in love with an older man while he was attending high school; he was still a girl back then and became pregnant. Jesse decided to give birth and after his daughter Arlo Sullivan was born, he and Arlo's father parted ways; it's been revealed that Arlo's father wanted to be in a relationship with Jesse again, even though he had already stated that he was lesbian.
Upon matriculating in 2007, Jesse chose to focus on his career and raising his daughter rather than enrolling at college.
Acting credits
Jesse's appeared in four movies but no TV series. He played Creature XXX in the 2016 short horror "Fuckkkyouuu", starring alongside Charles Baker; the film was written and directed by Eddie Alcazar, and follows a lonely girl who's travelled back in time, and has fallen in love with her younger self; the film was nominated for two awards.
Also in 2016, Jesse portrayed Dallas in the romantic drama "Enigma of Being Awake", which starred Ania Catherine and Samira Mahboub, and was written and directed by Emmeline Kim; it follows two women as they're falling in love.
In 2017, Jesse played the supporting character Lily Mayflower in the popular musical fantasy "American Satan", which starred Ben Bruce, Booboo Stewart and Andy Biersack, and was written and directed by Ash Avildsen. It follows a group of boys who've dropped out of college to perform with their rock 'n' roll band, and the film won 11 of its 16 award nominations.
Jesse's only other acting credit has been appearing in the 2019 music video "Don't Stop, Don't Speak", starring alongside Carley Ridini who also directed the video.
Most watched YouTube videos
Jesse's mostly popular on YouTube for the videos which feature him spending time with his girlfriend Francesca, while his fans also seem to like him for his unique transition story, as well as for sharing the details of his everyday life with them. We'll be covering Jesse's three most viewed videos amongst these, as they've helped him to expand his internet fanbase.
His #1 video "@Francesca.Farago" has been watched over 2.8 million times since 16 February 2023, and today numbers nearly 100,000 likes; it features Jesse and Francesca spending time with their friend.
Jesse's second most popular video "lykyk @Francesca.Farago" has been watched nearly 50,000 times since 28 February 2023 and has amassed close to 800 likes; it features Jesse introducing his girlfriend Francesca to his fans.
His most viewed #3 video "And It'd do it again! #trans #transdad #lgbtq" has been watched nearly 45,000 times since 16 February 2023 and has amassed over 1,000 likes; it features him speaking about having had unprotected sex at high school, with his daughter also making an appearance in the video.
Love life and wife
There are three people whom Jesse's been with, that the public knows about; they include the father of his daughter Arlo and his current girlfriend Francesca.
Following his and Arlo's father's split, Jesse fell in love with American social media personality, model and YouTuber Teela Sullivan; the two often featured each other in their internet content, and they went on to exchange vows in front of only a couple of their closest friends and family members. Teela helped Jesse raise his daughter, and they together became active members in the LGBT community; they also once ran their YouTube channel "Jesse & Teela Sullivan" together, which is still today subscribed to by over 8,500 people, even though Jesse and Teela have been divorced for several years now.
Jesse's in a relationship with Francesca Farago as of October 2023, was once married to Teela Sullivan and has a daughter Arlo with his high school sweetheart.
Interesting facts and hobbies
Jesse loves tattoos and has many on various parts of his body, including his head and both his arms.
He doesn't shy away from speaking about his life choices on the internet, and has recently revealed that undergoing surgery to remove his breasts was one of the best choices he's ever made.
Jesse enjoys being at the beach with his girlfriend – summer's his favorite season.
He loves animals; he and Francesca have a pet dog which they've featured in some of their Instagram pictures and videos.
Some rumors claim that Jesse and Francesca are planning to exchange vows, but this is yet to be confirmed by them.
One of Jesse's favorite actresses is Gabrielle Anwar, and some of his favorite movies are "For Love or Money", "Scent of a Woman" and "Body Snatchers".
Appearance and net worth
Jesse's age is 34. He has brown eyes and hair, weighs around 145lbs (65kgs) and is 5ft 7ins (1.71m) tall.
Jesse's net worth's been estimated at over $2 million, as of October 2023.