Where is Garrett McNamara now? Her Age, Husband, Career
Who is Garrett McNamara?
American professional surfer Garrett 'GMAC' McNamara was born under the zodiac sign Leo on 10 August 1967, in Pittsfield, Massachusetts USA. He's probably known best for holding the world record for surfing the biggest wave ever caught, while he's also known for having been the first man to catch a wave formed by ice calving. Some of Garrett's stunts were shown in the documentary series "100 Foot Wave", which premiered on HBO on 18 July 2021.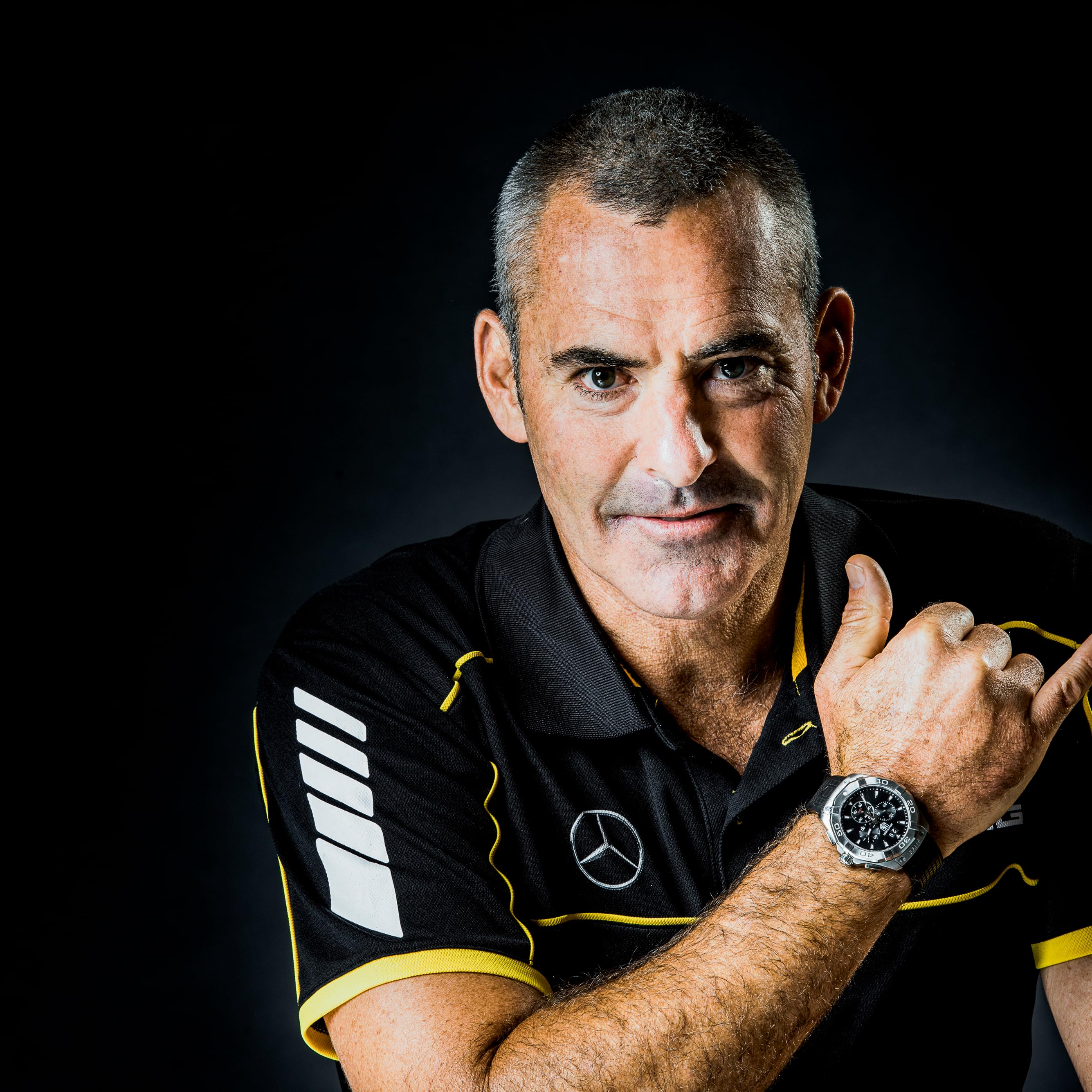 Education and early life
Garrett was raised in Pittsfield alongside his younger brother Liam, by their mother Malia and father Laurence McNamara; the family also spent some time living in Berkeley, California. They are of Irish descent.
Garrett didn't have a very happy upbringing, as his parents divorced and his mother took him and his brother to Central America, where she suffered domestic abuse and abandoned the boys several times; a farmer from Guatemala once nearly adopted Garrett, but Malia decided to take the boys back to the US. Garrett then spent several years living with his father in Berkeley, before his mother returned with a new lover, and took the boys with her to Hawaii in 1978.
It was after moving to Hawaii that Garrett began surfing at Sunset, Waimea together with his brother; he was 17 when he competed in the prestigious competitions Triple Crown of Surfing, and Garrett's incredible skills enabled him to find his first sponsor.
He matriculated from a local high school in 1985, and then chose to focus on surfing rather than enrolling at college.
Garrett's surfing career
Garrett went on to enter numerous competitions, winning some, but only began attracting attention internationally when he and his surfing partner Rodrigo Resende won the 2002 Tow Surfing World Cup, and with it a $70,000 purse.
The years 2002 and 2003 then saw Garrett appear on the cover page of numerous magazines about surfing, and the year 2003 also saw him surf at the popular location known as Jaws, when he caught a wave with a 6.1m barrel; most onlookers believed that Garrett was killed by the lip of the wave, however, they were all amazed (as well as Garrett himself) when he emerged unharmed.
Surfer Garrett McNamara has reportedly broken a world record by riding a 100-foot wave (via @ciscosalvador) pic.twitter.com/JCAzUIxT

— Bleacher Report (@BleacherReport) January 29, 2013
In 2007, Garrett and his surfing partner Keali'i Mamala surfed a wave created by a tsunami formed by ice calving in South Alaska; a short documentary film was then made about the achievement.
He set a world record in November 2011, when he caught a 24m wave in Portugal; a bit over a year later in January 2013, he broke his own record by catching a 30m wave.
Garrett suffered a broken upper arm and a dislocated shoulder in January 2016 when he was swallowed by a huge wave; he was saved by rescuers on jet skis and had to undergo surgery. His fall was caught on camera, and several professional surfers have claimed that it was the worst fall that they had ever seen.
Garrett's also into Stand Up Paddling (SUP) and has invented his own board for a more extreme experience; the International Surfing Association invited him to compete in the 2009 World Stan Up Paddle Surfing Championship.
Most watched YouTube videos
Numerous videos about Garrett have been uploaded onto the video sharing service YouTube, most of which feature him surfing; we're going to cover the three most watched amongst these as they've contributed to Garrett's popularity on the internet.
His #1 video "BIGGEST WAVES EVER SURFED IN HISTORY" has been watched over 9.4 million times since it was posted by Atras del Mostrador on 10 December 2017; it's a compilation of videos featuring famous surfers catching some of the biggest waves.
The second most popular video "Nazaré – Big Sunday: As Big as it Gets!" has been watched over 9.2 million times since it was posted by Pedro Miranda on 7 February 2014; it features Garrett and Andrew Cotton surfing.
Garrett's #3 video "100ft World Record Wave, Garrett McNamara Surfing Nazare, Portugal" was posted by Surf Channel Television Network on 20 March 2013, and has since been viewed nearly five million times; it features Garrett surfing a huge wave.
Love life and wife
Garrett prefers to keep the details of his love life to himself but we know that he's married twice. His first wife was American non-celebrity Konnie Pascual McNamara; she prefers to stay away from media and thus not many details have been shared about her. Konnie gave birth to their daughter Ariana Kaimana McNamara in 1995, and their son Titus Waimea McNamara followed in 1997; they also have another daughter ,Tiari McNamara.
Garrett was still married to Konnie when he met environmental sciences teacher Nicole Macias, who was also married at that time; the two eventually divorced their partners and Garrett and Nicole exchanged vows in a small and private ceremony in Nazare, Portugal in November 2012. Nicole gave birth to their son Barrel in 2015, and their daughter Theia Love Nazare Celeste Rose followed in 2018; their second daughter Fe do Mar was born in 2021.
There are no other women whom Garrett's perhaps been with, that we know about; he's married to his second wife Nicole McNamara as of October 2023 and has three children with her, as well as three children with his first wife Konnie Pascual McNamara.
Interesting facts and hobbies
Garrett enjoys being active on social media networks; he and his wife are today running their Instagram account 'Garrett N Nicole McNamara' together, which is followed by over 250,000 people, and numbers nearly 4,000 pictures and videos posted onto it. Most of the account's content either features Garrett surfing, or spending time with Nicole and their children.
Despite his age, Garrett's still today surfing, but no longer takes on huge waves.
He spends most of his spare time with his children.
Garrett's a huge lover of animals, and has a pet dog which he's featured in some of his Instagram pictures.
Mel Gibson's one of his favorite actors, and some of Garrett's favorite movies are "What Women Want", "Lethal Weapon" and "Braveheart".
Height, age and net worth
Garrett's age is 56. He has grey hair and brown eyes, weighs around 175lbs (79kgs) and is 5ft 10ins (1.78m) tall.
Garrett's net worth's been estimated at over $2 million, as of October 2023.