Who has Nick Jonas dated? Girlfriends List, Dating History
Nick Jonas is an American singer-actor and songwriter, who formed the pop band, Jonas Brothers with his older brothers, Joe and Kevin, in 2005. He steadily gained a following through the band's appearances on Disney Channel shows and soundtracks, and hit it big with the release of their self-titled second studio album in 2007, as it sold over 2.4 million copies in the US. Their popularity rose when they became part of Disney's "Camp Rock." He twent on from a successful career as a band member to a solo artist, with three entries on Billboard 200, and then an actor with a blockbuster movie in "Jumanji: Welcome to the Jungle."
His musical leanings weren't a surprise, as his father, Kevin Sr., taught songwriting and wrote Christian music for a time, while his mother, Denise is a former singer. Born with a perfect pitch, it didn't take long for Nick's dream to perform on Broadway to turn into a reality. He was eight when he debuted on Broadway, portraying the role of Tiny Tim in "A Christmas Carol: The Musical."
https://www.instagram.com/p/CPVsFBSDSCA/
Dating History
Growing up in the limelight, his fans would naturally be fascinated with the women he dated, and he had his fair share of them before tying the knot with Priyanka Chopra in 2018.
Miley Cyrus
It was love at first sight when Nick and Miley met when they were 13, at a charity event in June 2006. He came up to her to introduce himself as he said, 'I think you're beautiful and I really like you,' to which she said, 'Oh my gosh, I like you so much.' She was not into handshakes so they hugged instead, and that was how they started.
Miley Cyrus is an American actress and singer-songwriter, who rose to fame as she played the role of a teenage girl living a double life as a popular singer in the "Hannah Montana" series.  The Jonas Brothers made their debut on the Disney Channel in the "Me and Mr. Jonas and Mr. Jonas and Mr. Jonas" episode in August 2007 of the series. It became the series' highest-rated and most-watched episode on basic cable, with more than 10 million viewers.
#MileyInLayers starts now! 👅🍦
Tune in: https://t.co/GtJxjmO4UZ 🎧 pic.twitter.com/Svdd3pgxxe

— Team Miley (@MileyOfficial) June 10, 2021

Nick joined Miley on her "Best of Both Worlds Tour" from October 2007 to January 2008, as his band served as the opening act.
They didn't admit to dating even though their photos online suggested they were more than friends. It was only after the two called it quits in December 2007 that all the juicy details came to light, through interviews and a memoir she wrote in 2009. She was his first kiss, and although he wasn't hers', he was her first love. Miley called him her Prince Charming, and her '24/7.' Things were great for a while until they started arguing, and eventually broke up. The "Wrecking Ball" singer felt that her life had 'ground to a halt, but the rest of the world kept right on rolling.' She bawled her eyes out for about a month, and went into what she called a 'weird funk,' changing the way she looked from 'pretty' to 'hard-core' as she rebelled against whatever Nick wanted her to be when they were still together.
People wondering what caused their split only had to listen to the song she penned, entitled "7 Things" to know why. She talked about hating him for being vain, insecure, acting like a jerk the same way his friends were, and loving her but still liking someone else.
Despite all this, he still made her love him, which was the seventh thing she hated the most. There was never any doubt as to whom she was referring to in this break-up song, as she showed a photo in the music video in which the face was erased, but the curly hair gave him away, and she's also wearing the dog tag that he gave her. Nick was somewhat flattered for being immortalized in a song.
In 2009, Nick and "The Climb" singer reconnected while filming for a Disney campaign commercial, and were seen hanging out again. They even wrote and recorded a song together called "Before the Storm," which was included in the band's extended play, "Lines, Vines and Trying Times." Miley performed it with the band, as she made a surprise appearance at their Dallas concert, and she attended the "Jonas Brothers Movie" screening, which fueled the rumors that the two picked up where they left off.
However, around that time, Miley had started filming "The Last Song" with the Australian actor Liam Hemsworth, and the two officially became a couple and announced their engagement in June 2012. Nick wrote the song, "Wedding Bells," which he confirmed was about her. Miley said that when dating a writer, one was bound to hear about it on the radio, and added, 'you can't ever hate on someone for writing about something you've been through.'
Selena Gomez
In 2008, Nick dated another Disney star, Selena Gomez, and fans couldn't help but wonder if she's the one that Miley Cyrus was referring to in "7 Things" as the girl Nick liked. What people thought was a love triangle was cleared up by Selena, when she said, 'We never feuded. We both liked the same guy when we were 16.' At the Teen Choice Awards in August, Miley sang her break-up song and even went to Selena, who's dating Nick at that time, and had an iconic moment with her when they sang the last line, 'you made me love you,' together. Miley never directly addressed the issue, although she did throw Selena's cardboard cutout into the audience during a 2014 concert, but some said it was just Miley being Miley.
With Selena making guest appearances in "The Suite Life of Zack and Cody" (2006) and "Hannah Montana" (2007) before finally landing her breakthrough role as Alex Russo in the teen sitcom "Wizards of Waverly Place," she and Nick were bound to meet and end up liking each other. She made a cameo appearance in the band's "Burnin' Up" MV (2008).
No one knew exactly when they started dating as they kept it private, so much so that Nick ruined Selena's first Central Park experience in the process. On BBC Radio1's "Hear Rate Monitor" in 2018, he took up the challenge of being hooked up to a heart rate monitor to discover what would make his heart beat faster. Selena asked him if he recalled what happened on their
date at the park 10 years ago. Nick, whose heart rate rose to 94bpm, recounted the time they were out on a date, but he walked 20 feet (six meters) away from her even though people were taking pictures of them, as it was obvious that they were together. It was actually a double date, as his brother Joe was there with Taylor Swift. Selena said one of the best things that she got out of the relationship was her friendship with the "Look What You Made Me Do" singer. On a side note, it was an invite from Emilia Clarke to ride the dragon that night that made his heart rate shoot to 105bpm.
The two broke up in early 2009, then rekindled the romance sometime after that, only to call it quits for good in 2010, apparently due to the demands of work.
There seemed to be no bad blood between them, when the "Kill Em with Kindness" singer said in an interview in 2015 that her relationship with Nick was very sweet, 'like puppy love.'
Although there was no public confirmation about the 'getting back together' with Selena, it was Nick's friend of too many years, Demi Lovato, who confirmed that Nick dated Cyrus then Gomez then back with Cyrus then Gomez again during her and the youngest Jonas' appearance in James Corden's "Carpool Karaoke" in 2016…. did you follow that?
Delta Goodrem
Nick was 18 when in 2011 he hooked up with the Aussie singer Delta Goodrem, a woman eight years his senior. They were first seen holding hands while leaving a movie theater in L.A. in May, and something else that caught the attention of the public was that the young singer was no longer wearing his purity ring.  The media made a big deal of this ring when he first entered the music scene – his father was a pastor and so Nick grew up in a religious household, and when a person in their church demanded that all those in the youth group should wear one, he put on that ring without fully understanding what he was committing to. 
https://www.facebook.com/Bonjournalca/photos/a.1027888980677369/1145955842204015/
He'd been wearing that ring all the time that he'd been dating the two famous Disney stars. As he grew up, his view on sex had changed, and he decided to have sex with someone he fell in love with, so he ditched the ring when he had a real relationship with an adult, although he didn't say if his first time was with Delta.
Some people thought that their fling was just a publicity stunt to get her career going in the US, but he said that what they had was real. He had nothing but nice things to say about the "Born to Try" singer ,and even met her family in Australia when they were dating.
Delta holds the record for having the highest-selling album in Australia by an Australian female solo artist, with her debut studio album "Innocent Eyes," released in 2003 when she was 15 and had nine No.1 singles on the Australian Recording Industry Association. Nick worked with her on the "Child of the Universe" album, as he co-wrote the 10th track, "Safe to Believe."
The two decided to end things in February 2012 after dating for 10 months, as they both focused on their respective careers.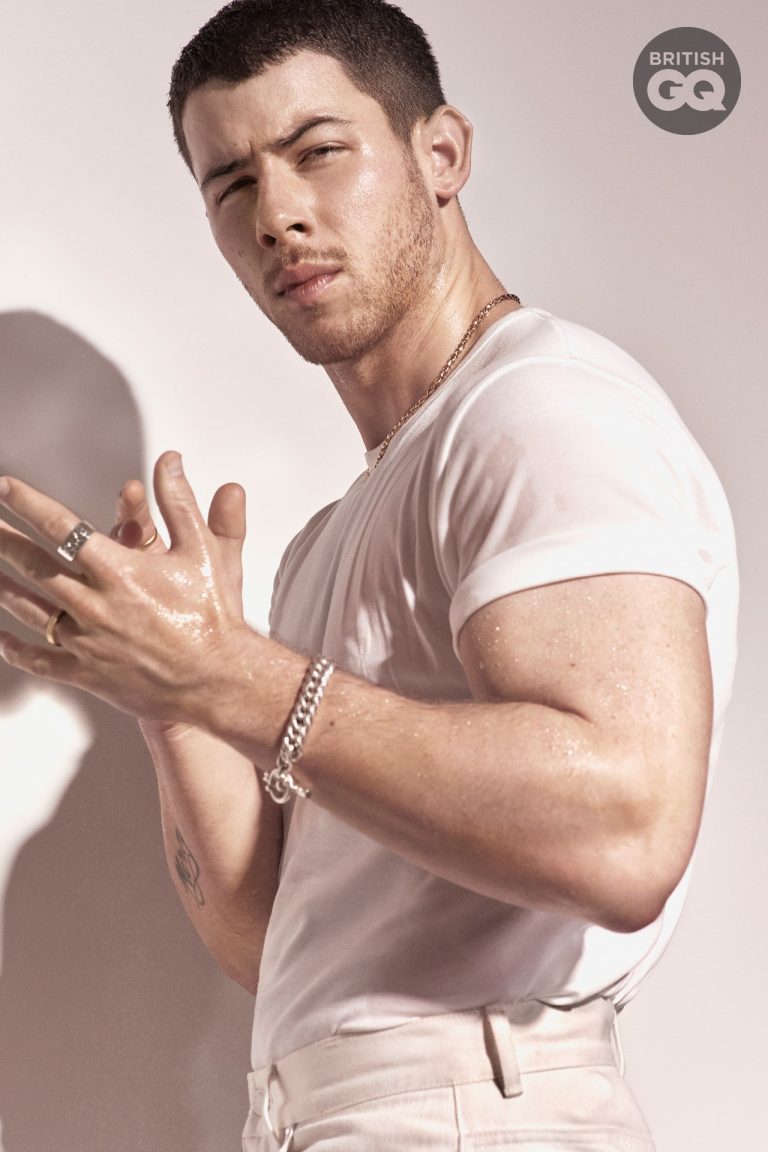 They remained friends, as she said to Nick, 'We will always have a special bond and great memories. No one can take that from us.' The two reunited briefly in 2017, and had a twinning moment as they wore matching denim outfits, which he posted on his Instagram account, but nothing came of it.
Olivia Culpo
His first long-term relationship was with Miss Universe 2012, Olivia Culpo, which began in 2013. He met the beauty queen when he hosted the Miss USA pageant in June 2013 in Las Vegas, and sparks flew. They were seen having dinner at the Ovest Pizzoteca in New York in August, and in September the two were spotted kissing during the US Open Tennis Championships, as they were there on a double date with Joe Jonas and his girlfriend who were both focused on the tennis match. Shortly after that, the couple spent the weekend at Olivia's hometown in Rhode Island, and was seen with her family dining at the famous restaurant Iggy's Doughboys & Chowder House.
During her final walk as Miss Universe, she said, 'To the very special person who puts a smile on my face every day, I can't wait to start this new chapter with you.'
She also posted it on Twitter along with Nick's photo. He, in turn, shared a photo with him staring at Olivia's huge billboard with the caption, 'I got my eyes on you. You're everything I see,' which was from Drake's "Hold On."
When her reign was over, she moved in with Nick. While his other relationships were pretty low-key, he went public with Olivia and they were inseparable, from doing regular couple stuff such as having a coffee date at Tribeca in Manhattan, to attending high-profile events such as the Grammy Awards. She appeared in the music video (MV) of "Jealous," which Nick wrote based on his experience while they were out one night, and a guy who looked at his girlfriend a bit too long upset him. He also sang this during the 2015 Miss Universe pageant, and revealed that she panicked at the thought he would propose to her when he got down on one knee in front of her for three seconds, before going back on stage to finish the song.
The two thought it best to end things in June 2015. He opened up and said, 'it was very tough, but we had a beautiful two years together, and (I have) nothing but love and respect for her.' After she left, he stayed busy writing songs and focused on work.
Kendall Jenner
Not long after Nick and Olivia had broken up, rumors of him dating the American model and socialite Kendall Jenner started circulating. It seemed that Gigi Hadid, who was dating his brother Joe, was playing matchmaker to him and her BFF as she thought 'it would be fun for all of them to hang out.' However, Nick cleared things up and said they were not dating. He added that Kendall was great, and with her being good friends with Gigi, there would naturally be times they would be in the same place and hang out.
Kate Hudson
It was said that he had a fling with the American actress Kate Hudson, who's 13 years his senior. They were introduced by mutual friends in the summer of 2015, and started dating in September. The two were spotted in Disney World in Orlando, Super Bowl 50 party in San Francisco, and a ski resort in California.
Although they never confirmed it, he shared in 2016 that they had an unbelievable connection as two humans who saw something beautiful in each other.
— Kate Hudson Heaven (@KateHudsonKHH) January 4, 2021

However, out of respect for her privacy, he's not going to say if they had sex or not. When the "Almost Famous" star was asked about him, she only had this to say, 'He's great. There's nothing to talk about.' Goldie Hawn, Kate's mom, was more forthcoming as she said that Nick's a nice guy and that 'as long as the kids were having fun, I don't care,' and added that she would have made him dinner if it had lasted long enough.
Lily Collins
Nick confirmed in May 2016 that he and Lily Collins were dating, as they went out a couple of times and that 'she's amazing'. They had a bowling session at the Bowlero Mar Vista in L.A. on the 20th of January, and spent the weekend with a group of friends at the Mammoth Mountain ski resort in California the following week.
He and the "Emily in Paris" star had known each other for years, as they ran in the same circles. Her dad, the music legend Phil Collins, believed that the two were just friends because when Lily called him up while she was in Mammoth around the time that the rumors came out, she said that she was with a friend, 'but it's not serious'. Their brewing romance soon fizzled out.
Georgia Fowler
Nick was keeping it casual when in 2017 he dated Victoria's Secret model, Georgia Fowler. The two attended Joe Jonas and Sophie Turner's engagement party together in New York in November. 'He's a complete gentleman when they were hanging out', according to a source, 'they're having fun as he thought she's hot while she found him sexy.' However, their relationship didn't last long.
Madeline Brewer
Dating rumors of Nick and Madeline Brewer started after they were seen having dinner together at the Via Veneto in Santa Monica in January 2018, after attending the Critics' Choice Awards separately. However, "The Handmaid's Tale" star denied that they were dating, and said they were just friends.
Priyanka Chopra
In September 2016, Nick slid into the Indian singer-actress Priyanka Chopra's Twitter DM with 'I'm hearing from a few mutual friends that we should meet,' and she replied, 'My team can read this. Why don't you just text me.' It was no longer a surprise that he'd be enamored by the woman crowned Miss World 2000, even if she was 10 years his senior, as people knew age was just a number to him.
When they first met in February 2017 during the Vanity Fair Oscar party, he got down on one knee and said, 'You're real. Where have you been all my life?' They attended the Met Gala together in May, but at that time claimed to be just friends. It was said that their first date happened a year after that, as they watched "Beauty and the Beast" at the Hollywood Bowl. By July they were engaged, as Nick proposed to her in Crete, Greece the day after her 36th birthday. However, it was only in August when they posted about it on Instagram, and she was seen wearing the $200,000 Tiffany ring, as he wrote 'Future Mrs. Jonas. My heart. My love.'
They observed Hindu traditions of pre-wedding rituals such as the Mehendi and Sangeet ceremonies in November, followed by the Hindu wedding ceremony and the Christian wedding in December, officiated by the groom's dad. Priyanka wore a custom Ralph Lauren gown with a 75-foot veil and custom Jimmy Choo heels, while Nick wore a Ralph Lauren Purple label double-breasted black tuxedo and custom patent shoes for the western ceremony, held at the Taj Umaid Bhawan Palace in Jodhpur.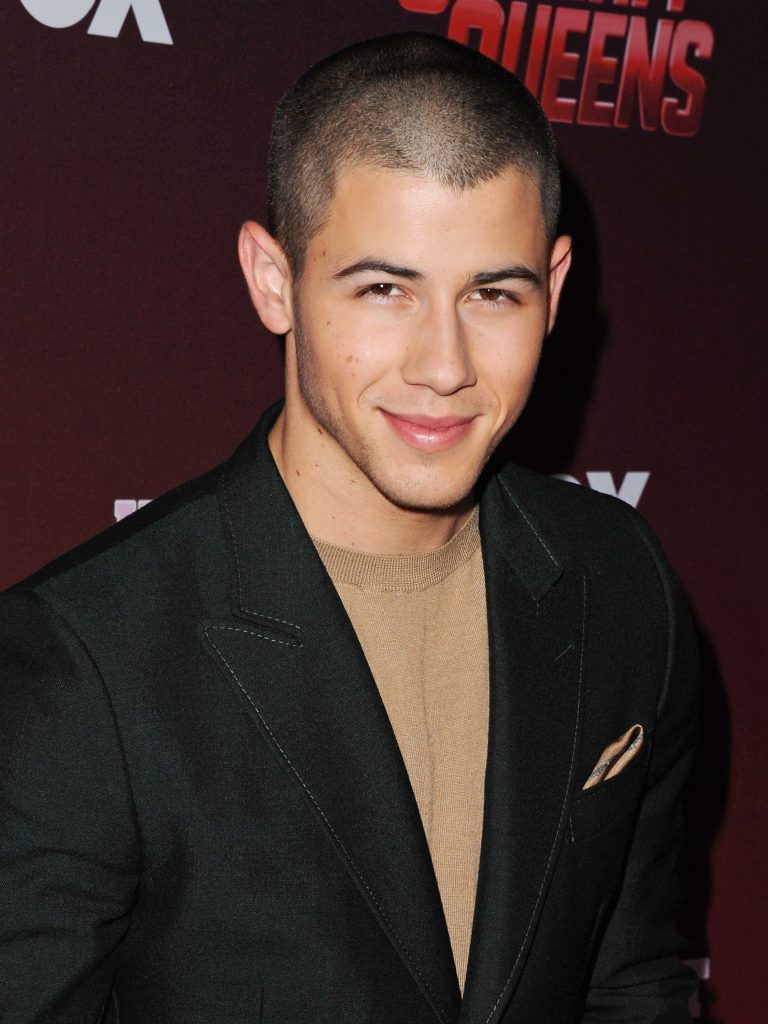 They had three wedding receptions in India before going on a Caribbean honeymoon in January 2019. After that, the couple held their fourth wedding reception at the Jonas' family restaurant in North Carolina, called "Nellie's Southern Kitchen." A message was posted inside the venue – 'Nick and Priyanka just got hitched, but that knot that they tied has not been dipped in gravy or honey or hot chicken grease,' so his parents threw a Nellie's Southern feast and celebrated with pride.
The "Quantico" star shared that with their busy schedules, they made it a point to see each other at least once a month for a couple of days. Nick wrote his wife a love letter in the song "I Believe," which was on repeat during his bachelor party; it was included in the band's album, "Happiness Begins." All the songs in his "Spaceman" album were written for Priyanka as well.
We really hope that 'that's it' for Nick, and Pryanka – that said, know the vagaries of Hollywood relationships!