Where is Rayna Vallandingham Now? Her Age, Height, Parents
Who is Rayna Vallandingham?
American actress, social media star and martial artist Rayna Vallandingham, was born under the zodiac sign Capricorn on 18 January 2003, in Encinitas, California USA. She has only three acting credits, perhaps known best for her debut film role playing Leticia in the 2015 action family movie "Underdog Kids", which starred Phillip Rhee, who also wrote and directed the film. It follows a group of children from a poor neighborhood as they're about to face the Beverly Hills Junior National Karate Team.
Education and early life
Rayna was raised in Encinitas by her mother Joty and father Jeff Vallandingham; she doesn't speak about her parents in public because she respects their privacy, but it's known that her family's of Indian descent. As Rayna's yet to talk about having siblings, most of her fans believe that she's an only child.
She was only two years old when she began practicing Taekwondo, and was eight in 2011when she won four World Titles, thus becoming the youngest black belt in history to win a championship. The following year saw Rayna win another six World Championships, and in 2013, she won the XMA Forms World Championship.
She moved to Los Angeles, California after having been cast to appear in "Underdog Kids", and enrolled at high school there; Rayna was passionate about multiple activities during her teenage years, as she enjoyed appearing in school plays, wrestling and taking dance lessons.
She matriculated in 2021, and as she's yet to speak about whether or not she's enrolled at college, most of Rayna's fans believe that she isn't, instead focusing on her acting career.
Acting credits
Rayna appeared in the 2018 music video "Shawn Mendes Feat. Khalid: Youth", which was directed by Anthony Mandler and is the official video for the song "Youth"; the song aims to cover how hard it is growing up in the USA.
In 2021, Rayna produced and starred as Jade in the short action movie "Pawns", which also starred Monique Coleman and Jeremiah Brannan, and was written and directed by Jon Alegria; it follows a woman as she's defending herself from a group of mercenaries.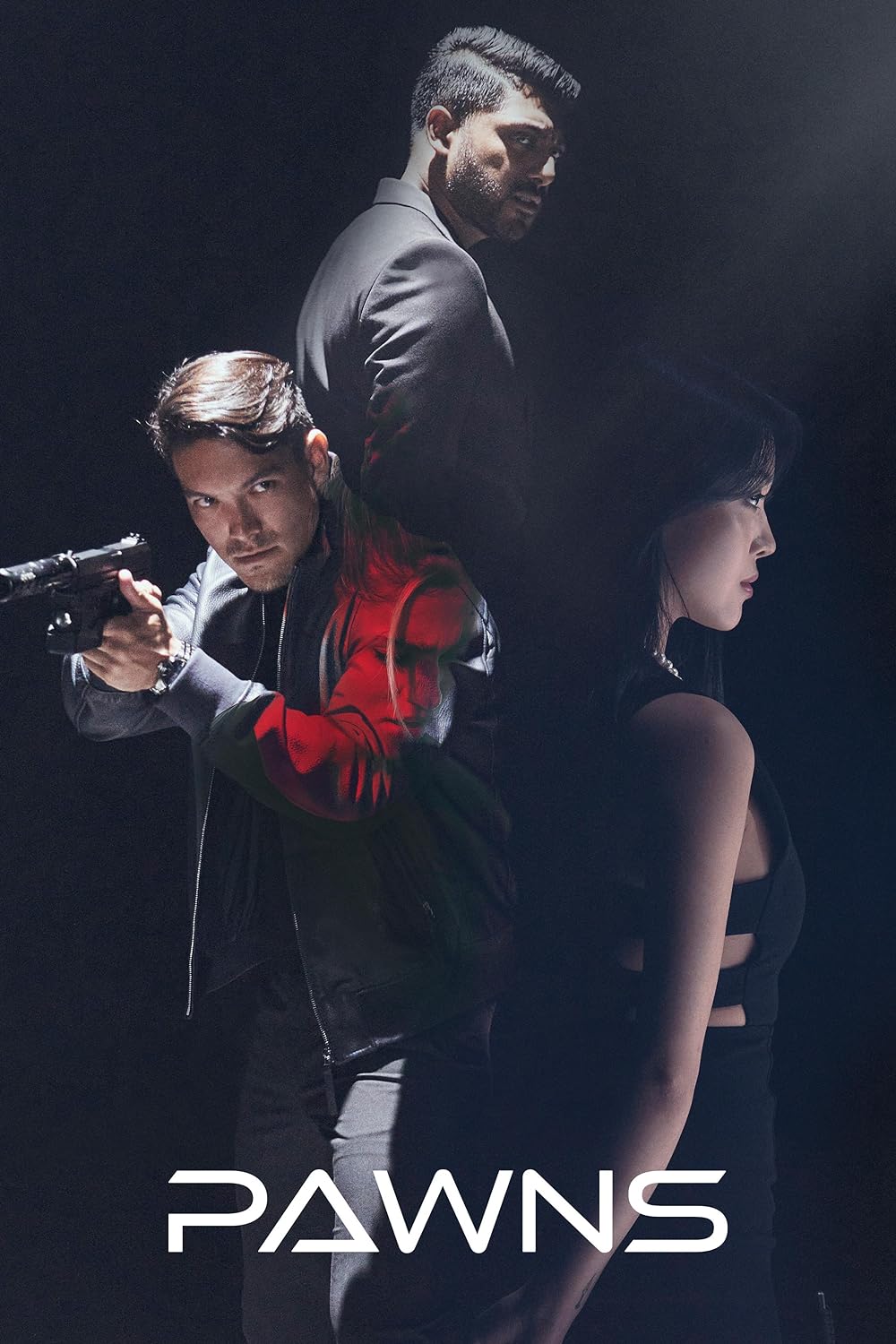 Other credits
Since 2022, Rayna's been co-hosting the talk-show "The A THREAT League" together with Samantha Long, which features the two interviewing various Hollywood celebrities.
Rayna's active on various social media networks, as this is important for her career.
Over 1.6 million people are following her on Instagram today, onto which she's uploaded over 350 pictures and videos; most of her content features her training in martial arts, showing off her slim figure, and working out at the gym. Rayna occasionally gives her fans advice on which exercises to do at the gym, and which diets to follow.
Over 1,300 people are following her Twitter account, which she launched in April 2022; she's posted 22 times, and most of her content is in one way or another related to Taekwondo.
She's a TikTok star as all her TikTok videos together have amassed over 22 million likes, while she's today followed by more than 1.6 million people; most of her TikTok content features her training martial arts, working out at the gym and showing off her slim figure.
She's active on Facebook but seems to be using this account only to chat with her friends and family members, as Rayna doesn't allow her fans to interact with her.
YouTube channel
Rayna's also active on YouTube; she launched her self-titled channel on 10 April 2014, and it's today subscribed to by nearly 6,000 people, while all her 92 videos combined have been watched over 500,000 times. She only uploads shorts, most of which are about Taekwondo, and we'll be covering Rayna's three most viewed videos as these have contributed to her popularity.
Her #1 video "Fight Scene: girls beat up male guards! #theathreatleague" has been watched over 140,000 times since 22 September 2022 and has amassed over 4,200 likes; it's the opening scene of the talk-show "The A THREAT League", which features Rayna and Samantha Long beating up a man.
Her second most popular video "World Champion Female Martial Artist Sparring with MMA Coach #martialarts" was posted on 28 February 2023, and has since been watched over 13,000 times, while it's amassed nearly 500 likes; it features Rayna sparring.
Her #3 video "Almost Broke his Hand with This Kick" has been watched over 10,000 times since 25 April 2023, and has amassed over 430 likes; it once again features Rayna sparring.
Love life and boyfriend
Rayna shies away from speaking about her love life in public and most of her fans believe that she's currently focused on her career and isn't pursuing love.
There are rumors circulating the internet today, claiming that Rayna's in a relationship with a non-celebrity American man who's also a martial artist; several fans have claimed to have seen them spending time together in public multiple times, but Rayna's yet to address these rumors.
She seems to be unattached as of October 2023, hasn't married and doesn't have children.
Interesting facts and hobbies
Rayna spends most of her spare time working out, whether she's practicing Taekwondo, boxing or doing various exercises at the gym.
She's into travelling, and has been a number of US states, while she's also travelled to every continent at least once, with the exception of the Antarctic, to compete in martial arts championships.
Rayna's following a strict diet because this is highly important for her career; she doesn't eat sweets or fast food.
She likes to watch movies late at night, and Scarlett Johansson's one of her favorite actresses, while some of Rayna's favorite films are "Ghost in the Shell", "Match Point" and Jojo Rabbit".
Height, age and net worth
Rayna's age is 20. Her hair and eyes are brown, she weighs around 120lbs (52kgs) and is 5ft 4ins (1.62m) tall.
Rayna's net worth's been estimated at over $200,000, as of October 2023.