Where is Travel Guide Rick Steves Now? His Wiki, Divorce, ex-wife Anne Steves, Europe, Tours, Travel Luggage
• Rick Steves is a prominent travel writer and guide from the US.
• He is currently promoting Chinese culture and recently published a view on the English city of Bath.
• He has written numerous books, has his own show, and has also done a number of television documentaries on cities and countries he has visited.
• He is a devout Lutheran and supports legalizing marijuana, and is a Democrat.
• He is popular on social media platforms, with over 565,000 followers on Facebook and around 100,000 on Twitter.
 Who is Rick Steves?
Do you like to travel? Probably yes – doesn't everybody? Are you familiar with travel guides, written by Rick Steves? Also probably yes, as he is one of the most influential travel writers and guides there is on the topic of Europe.
Born Richard Steves on the 10th May 1955, in Edmonds, Washington State USA, he came to prominence through his TV travel guide shows, including "Travels in Europe with Rick Steves" (1995), and "Rick Steves' Europe" (2000-2018).
So, do you want to find out more about Rick, from his personal life to career, and personal life as well? If yes, then stay with us as we are about to share some of the most interesting details about Rick Steves.
Where is Rick Steves Now?
Rick is currently on the promotion of Chinese Culture, and has a number of upcoming dates already scheduled. Throughout December and January, he will speak about the colorful Chinese culture, of which you can see more here. Also, he has recently published his view on the English city of Bath, located just a two-hour drive from London.
Milan's not big on the tourist circuit, but it has plenty to offer sightseers…or anyone curious to people-watch amid the energetic heart of modern Italy: https://t.co/sdejwI25PF pic.twitter.com/6EEc0huyEV

— Rick Steves (@RickSteves) January 22, 2019
Rick Steves Wiki: Early Life, Parents, and Education
Rick grew up in his hometown of Edmonds, but hasn't shared much information about his childhood, including names and professions of his parents, though we know that he is of Norwegian ancestry, and that he has a sister, Jan Steves, who is now an Iditarod racer. After he finished high school, Rick enrolled at the University of Washington, from which he obtained a degree in Business Administration and European History.
Career Beginnings
Enthralled by traveling, from 1973 Rick has spent a third of each year in Europe with only a suitcase, visiting various countries from east to west. After his travels, he would get back to the States, where he put his knowledge of traveling to use. He started as a traveling teacher at The Experimental College, which is a student-run program of non-credit classes at his alma mater, the University of Washington, and was a tour guide through summers. He wrote his first book "Europe Through the Back Door" in 1979 and self-published it in 1980, and started a travel business under the name "Rick Steves' Europe Through the Back Door". It was a simple store, headquartered in his hometown of Edmonds, which organized travel classes, and did travel consulting, while also assembling a few group tours per year. In 1984, he co-authored the book "Europe 101: History and Art for Travelers", with Gene Openshaw.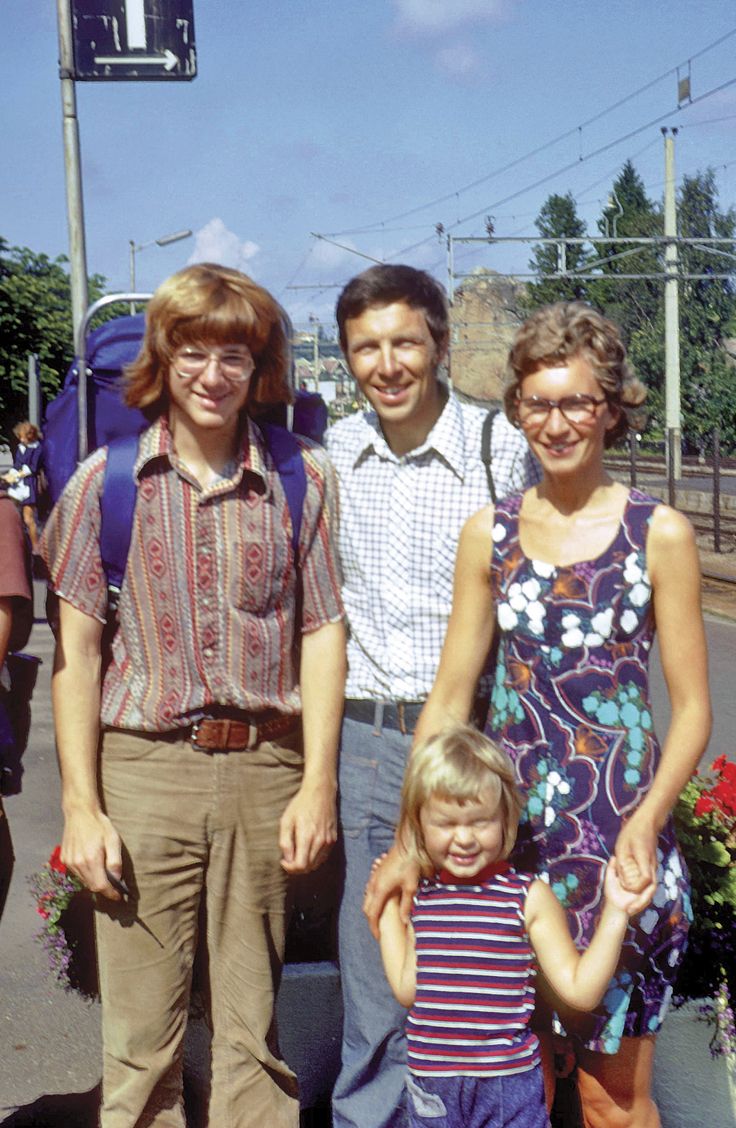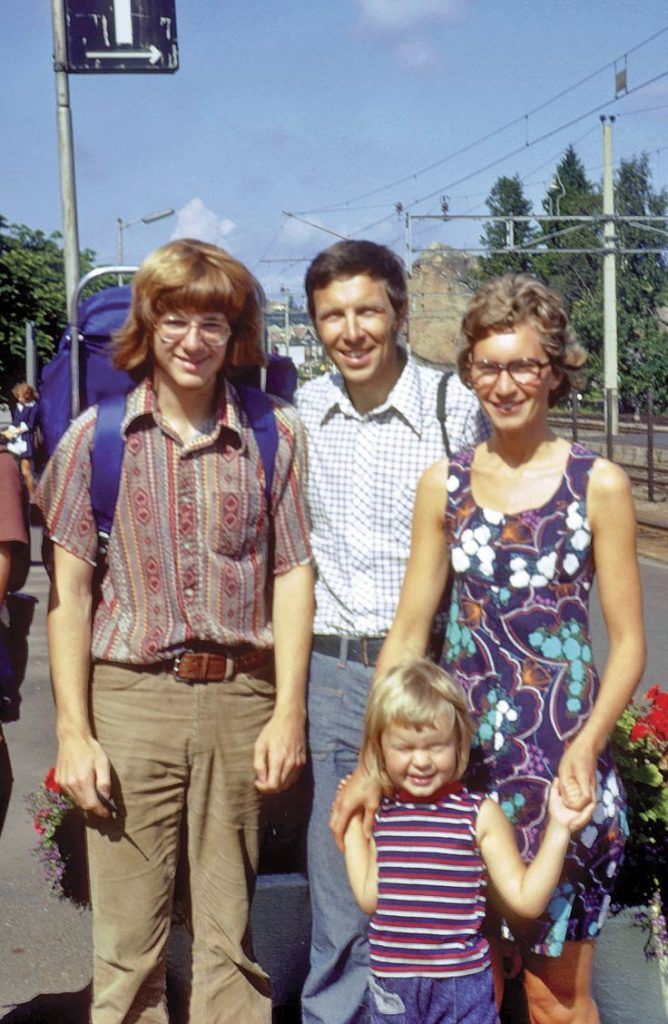 Shows, Books, Tours
As his traveling experience increased with every year, he would pitch shows to public television, and scored a deal in April 1991 when his "Travels in Europe with Rick Steves" made its debut. His first show lasted until 1998, and before the second show was launched, Rick published another book – "Postcards from Europe" – in which he depicted his most favorite moments from years of travel. It was in 2000 that his second show "Rick Steves' Europe" made its debut, and since then he has reported from countries and cities across Europe, such as France, Bulgaria, Turkey, Finland, Scotland, England, Germany, Switzerland, Sweden, Norway, Spain, Portugal, Austria, Italy and others. He has written a guidebook for almost every country he has visited, with his "Guidebook to Italy" the bestselling international guidebook in the US. Since the inception of "Rick Steve's Europe", Rick has become one of the most prominent travel guides and television stars, not only in the US but across the world.
Rick Steves Net Worth
Since launching his career, Rick has become quite successful as his ventures as a traveler have steadily increased his wealth. He has published numerous books, has his own show, and has also done a number of television documentaries on cities and countries he has visited, such as "Travel the World: Austria – Vienna & the Danube, Salzburg & the Lakes District" (1997), "Travel the World: Israel & Egypt – From Old Jerusalem to the Sphinx" (1998), and "Rick Steves' Iran" in 2009, among others. To speak further of his endeavors, Rick can also be heard on radio, through his own show "Travel with Rick Steves", and read in the Tribune Content Agency, as he writes a column for the magazine. So, have you ever wondered how rich Rick Steves is, as of late 2018? According to authoritative sources, it has been estimated that Steves' net worth is as high as $10 million, actually earned from the pleasure he gets from indulging in travel over 40 years.
I have a feeling that 2019 will be a year for embracing life, leaping out of our comfort zones, and bringing home broader perspectives.

The January edition of my travel is now available at https://t.co/fNdMOCo0As. Happy travels! pic.twitter.com/CEjGERWNw5

— Rick Steves (@RickSteves) January 6, 2019
Rick Steves Personal Life, Marriage, Wife Anne Steves, Divorce
What do you know about Rick's personal life? Well, he was married to Anne Steves for over two decades, but the couple divorced in 2010 – Anne filed for divorce, as she wasn't happy with Rick being constantly busy with work. Rick and Anne are parents of two children, Andy Steves, who is now also a professional tour guide, and a daughter Jackie.
Rick is a devout Lutheran, and can often be seen speaking for the Lutheran Peace Fellowship.
Philanthropic Activities
Being a part of the Public Broadcasting Service, his show and he himself have raised millions of dollars for stations across the US, and held numerous charity events and fundraisers for various causes. He had a 24-unit apartment complex constructed in Lynnwood, Washington, called Trinity Way, for the homeless, managed by the local YWCA, and has made donations towards ACLU research on several occasions, among many other philanthropic activities.
Social and Political Views
Rick is an avid supporter of legalizing marijuana, stating that marijuana is just a soft drug, like alcohol and tobacco; he is on the Advisory Board of the National Organization for the Reform of Marijuana Laws. In this position, he battled for the passing of Initiative 502 to legalize, tax, and regulate cannabis in the state of Washington.
When it comes to politics, Steve is a Democrat, and endorsed Hillary Clinton in the 2016 presidential election.
Rick Steves Internet Fame
Over the years, Rick has become quite popular on social media platforms, especially Facebook and Twitter, though he can also be found on Instagram. His official Facebook page has over 565,000 followers, while on Instagram he has over 120,000, and is also quite popular on Twitter, on which he has around 100,000 fans. He has used his social media profiles to promote his recent endeavors, sharing pictures from Europe with his fans, such as of Scotland, Italy and France, among other countries.
So, if you aren't already a fan of this prominent TV personality and travel writer, then this is a perfect opportunity for you to become one, and relive his journeys, just skip over to his official pages.