Who is George Clooney's ex-wife Talia Balsam? Wiki Bio, net worth, kids
• Talia Balsam is an American film and television actress, born in 1959.
• Her parents, uncles and aunt were all actors.
• She was married to George Clooney in 1989 and divorced in 199•
• Talia has appeared in a multitude of films and television shows since 1977.
• She currently plays a role in the HBO TV sitcom "Divorce" and has an estimated net worth of over $4 million.
Who is George Clooney's ex-wife Talia Balsam?
Born on 5th March 1959, in New York City, USA to actors Martin Balsam (of Russian Jewish descent) and Joyce Van Patten (of Italian, Dutch and English descent), Talia Balsam (now 60 years old and a Piscean on the astrological chart) is an accomplished American film and television actress in her own right. She was previously married to George Clooney, then 10 years ago married John Slattery, both spouses being famous actors. It is apparent that acting is in her blood and her life evolves around this entertaining profession. Talia is known to be one of the most dedicated and hard working actresses in the industry, and has appeared in a multitude of shows since 1977.
Talia Balsam's family and growing years
Talia's father, Martin Balsam acted in some blockbuster movies, for instance Alfred Hitchcock's thriller, "Psycho", "The Taking of Pelham One Two Three", and the TV sitcom "Archie Bunker's Place".
Martin Balsam married Joyce Van Patten, a theatre and screen actress, in 1957, but they divorced in 1962 when Talia was just a toddler. Joyce was his second wife and Martin was Joyce's second husband out of four that she married.
Not only were Talia's parents actors, but so were her uncles, Dick and Tim Van Patten, and aunt, Pat Van Patten.
Her uncle Tim was a screenwriter and film producer/director who, amongst others, directed popular movies and series such as "Black Mirror", "Game of Thrones", "Sex and the City", "The Sopranos" and "The Wire".
Talia was a boarder at a school in Tucson, Arizona, and from about 1971 to 1974 went to the Treehaven School in Tucson. She has three half siblings – brothers, Casey King and Adam Balsam, and sister Zoe Balsam.
Talia married multi award-winning actor George Clooney 1989 in Las Vegas, where an Elvis impersonator officiated at their ceremony. Talia and George divorced in 1993, both saying in retrospect that they were not ready for marriage at the time.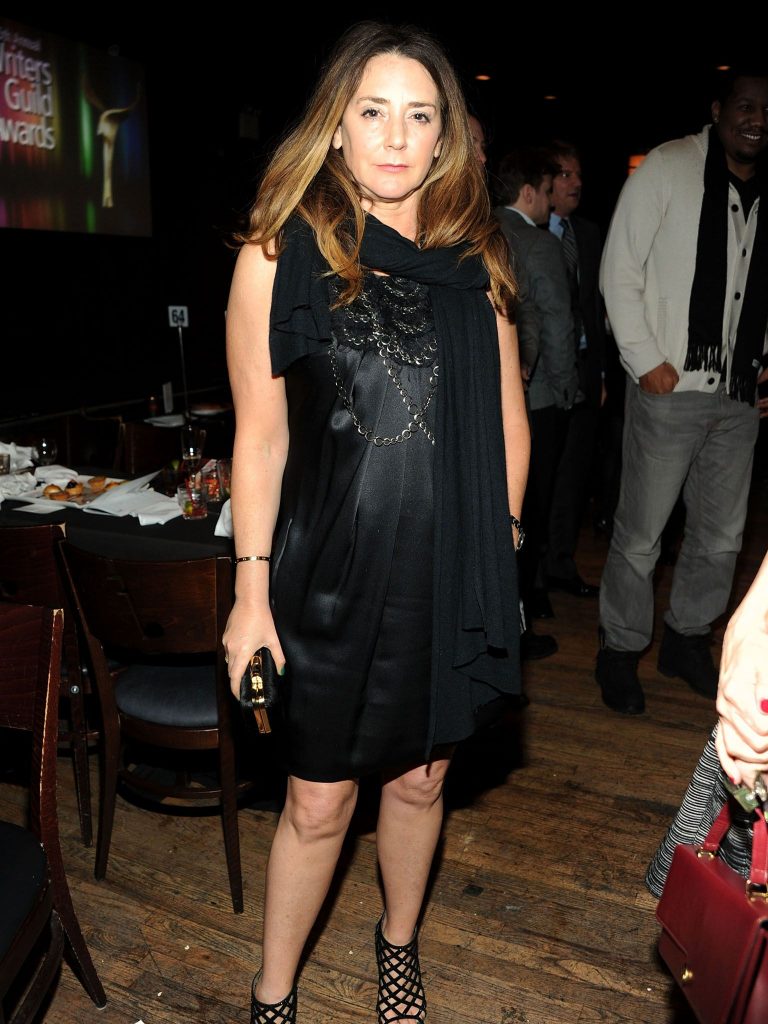 She then became engaged in April 1998 to actor John Slattery and on 30th December 1998 the couple married in Kauai, Hawaii. Talia was 39 years old at the time and John 36, and they are still married to this day. Their son, Harry Slattery, was born in 1999 and the family live in SoHo, Manhattan.
Talia's husband, John Slattery, is an accomplished multi award-winning actor/director with a repertoire spanning the years 1989 to the present time, and is best known for his performances in renowned movies and series "Mad Men", "Iron Man 2", "Captain America: Civil War", "Charlie Wilson's War", "The Adjustment Bureau", "Avengers: Endgame", "Desperate Housewives", "Sex and the City", "Law & Order" and "Will & Grace".
Talia Balsam's on-screen career
Talia was 18 years old when she embarked on her journey into the world of acting. Her first role was that of Nancy Croft in the TV series "Happy Days", followed by several roles in various TV series/films, including from 1978 to 1980 a regular role as Cathy Consuelos in the popular American TV sitcom "Taxi", and appearing in the highly popular series "Dallas". Her first big screen role was in 1979 in the movie "Sunnyside", then in 1980 she enacted the part of her father, Martin Balsam's, estranged daughter in "Archie Bunker's Place", in an episode entitled "Murray's Daughter".
Up until 1983 Talia took on several TV projects, including "Kent State", "Cagney and Lacey" and "Family Ties". The movies "Mass Appeal" and "Calamity Jane" followed in 1984, with guest-appearances in "Magnum P.I." and "Punky Brewster". She starred in the TV series "Murder, She Wrote" in 1985 (and again in 1990) and has a long repertoire of movies and TV series under her belt, including her portrayal of Lori Bancroft in the thriller, "Crawlspace", plus "The Supernaturals", "The Kindred" and "Killer Instinct".
From 1991 to 2006, some notable series Talia appeared in were "Jake and the Fatman", posing as Teri Marks in "Law & Order", and in "Ally McBeal", and starring in the 2006 film "All the King's Men".
In 2007, Talia commenced her rendition of Mona Pike Sterling in the TV series "Mad Men", alongside her husband John Slattery, who portrayed Mona's ex-husband, Roger Sterling. Despite Roger's cheating ways, the two of them remained friends in this American period drama set in the 1960s, which features the business and private lives of members of a fictional advertising agency. "Mad Men" ran for seven seasons until May 2015, and was highly acclaimed for the quality of acting, writing, directing, the graphic style and authenticity.
The series won several awards – 16 Emmys and five Golden Globes – and with an average of over 2 million viewers per episode, is considered to be one of the greatest TV series of all time.
During the same period, amongst others Talia had a recurring part in the series "Homeland", and appeared in episodes of  "Elementary" and "The Good Wife".
Currently, Talia has an ongoing role in the HBO TV sitcom "Divorce", which is now in its second season, and is a dark comedy about a middle-aged couple, Frances DuFresne (Sarah Jessica-Parker, who is also the executive producer) and Robert DuFresne (Thomas Haden Church, actor and producer) and their challenges of going through a divorce.
Talia plays the ongoing role of Dallas Holt, and Molly Shannon poses as Diane Clawoven, both being Frances' best friends and characterizing the important relationship women have as close friends.
Talia, with her blue eyes and dark brown hair, cuts a slim, stylish 5ft 8in (173m) tall figure with reported vital statistics of 33B-23-34, and reputedly weighs around 57 Kg (126 lbs).
Talia is active on various social media pages, eg. Instagram (with 2,455 followers) and Twitter (586 followers), on which she exhibits information on her life as an actress; her Facebook page is private.
She does not publicly divulge information about her family or personal life, although from some of her posts on her Twitter account, it is apparent that she is an avid supporter of animal protection groups, and regularly shares information relating to anti-animal cruelty campaigns etc. Her uncle, Dick Van Patten (known for his role in "Eight is Enough") was also an avid animal supporter, who co-founded a brand of pet food, and founded the National Guide Dog Month.
With a filmography of over 85 TV series, film titles and 26 big screen movies to her credit, we cannot dispute that Talia is indeed a dedicated actress. As publicized by reputable sources, Talia has an estimated net worth of over $4 million.