Not many people would be all too familiar with the name Andre 3000, unless you are a truly dedicated fan, but mention the hip-hop group Outkast or their sensational hit song 'Hey Ya', and bells might certainly ring.
Along with fellow rapper Big Boi, Andre 3000 made up the leading vocals of Outkast, which disbanded in 2006 following the release of a sixth and final album, 'Idlewild'. Despite not being incredibly famous, Andre 3000 is a remarkable person with a successful career as a singer, songwriter and record producer.
However, according to Andre himself, those days are long behind him. Although he has kept busy in the music industry, reuniting with Outkast for their tour in 2014, and making guest appearances with new, upcoming artists, Andre personally believes that he no longer has what it takes to stay on top of the modern-day music industry.
As he revealed during an honest interview with GQ Style magazine in 2017, he no longer has his fingers on the pulse and rhythm of modern hip-hop.
Knowing this, Andre decided that it was time to retire, though he always kept an open mind for producing a come-back album. While certainly not as young as he used to be when Andre first reached prominence, he's not entirely too old to surprise with a couple of new hit songs.
Nonetheless, Andre admitted to GQ that retirement had taken its toll, and in the years since Outkast's disbandment, he has endured many difficulties. It's a sad experience in life when a lonely retirement awaits you after a life of success. Even the strongest of people and the hardiest of souls can fall into despair and give in to the inception of doubt, making you question your achievements and the potential of your future. Sadly, it's easy to tell from his 2017 interview that even Andre fell victim to this, and for those who once idolized him, it might be heart-breaking to see him like that.
As put in the article, Andre 3000 might be considered one of the greatest rappers and artists by many, but according to him, he doesn't belong there.
What could have gone wrong for Andre? One might ask, as you wonder what he has been up to during these many years since stepping out of the limelight.
Quite a lot – some good, such as seeing his son off to college, but Andre has also been plagued by a couple of enduring experiences, including the loss of his parents. If all life is like a rollercoaster ride, then Andre certainly had a priceless ticket.
Early Success
Born Andre Lauren Benjamin on 27 May 1975, in Atlanta, Georgia, the only child of Sharon Benjamin-Hodo, a former real estate saleswoman, and Laurence Harvey Walker, who worked as a collections agent. Andre's parents never married, though, despite their separation, Benjamin admitted to GQ Style that he had a good relationship with his parents. Sharon later married Andre's stepfather, who would become an anchoring figure in his life.
Growing up, Benjamin lived in various districts of Atlanta with his mother, attending several educational institutions. During his high school years, Andre met Antwan Patton, who would later become known as the rapper, Big Boi. Together they created Outkast, and shortly after matriculation, they signed a record deal with a local label, LaFace.
Without any difficulty, Outkast released its debut album in 1994, achieving excellent success, as before the end of that year, the album reached the platinum mark, and established Outkast as an upcoming act. This was soon followed by five more albums, with their final release in 2006 producing a couple of hit songs such as 'Ms Jackson', 'Roses', and of course their most memorable – 'Hey Ya'.
Outkast's success ensured both Big Boi and Andre 3000 a place in Hip-Hop's hall of fame. Originally, Andre rapped under the name Dre, but after confusion occurred with Dr Dre, he changed it to Andre 3000, but nonetheless gained honorable mention in Eminem's song 'Till I Collapse'. Even Eminem considers him one of the greatest rappers of all time.
Andre The Lady's Man
During his years of success, make no mistake, Andre was quite popular among the ladies; however, his last recorded relationship was in 2008. Since stepping out of the limelight, very few details about Andre's life have reached the public, and as such, any recent relationships can't be confirmed. Regardless, Andre had his fun as a playboy, and speaking frankly with GQ; Benjamin was not shy to admit that he had several partners in the past.
If one were to go digging, finding a list of his many encounters would not be difficult, and some of the names that appear on it include the likes of Rozonda Thomas, a former member of the group TLC, the Australian model, Sky Nellor, and the American actress, Tiffany Limos.
Though among the names of his many past lovers, only two stand out, who played a prominent part in Andre's life. Both of these relationships happened several years ago, back when Outkast was still on the rise, as it seems that following these, Andre hasn't formed any substantial romances.
With that said, it 's important to note the significance of these romances as both partners impacted Andre's life quite deeply. The first of these relationships was with Keisha Spivey, whom he dated back in 1993. Unfortunately, Andre's relationship with Spivey is so close to his heart, that he very seldom speaks publicly about it, and to date, hasn't revealed any of the intimate details. As such, one can't reveal how and where they met or why the couple split.
Andre did, however, share with the world and his fans how deeply their break-up affected him. As the rapper admitted, following their separation, he was in such a depressed state that for the following year he felt defeated, as if he simply got by on auto-pilot. In Andre's words, he was celibate for months after they broke up, and it was quite possibly the most messed up in his life Andre has ever been, but that changed for the better after he met American singer Erykah Badu.
Although the details about Andre and Badu's relationship remain shrouded in mystery, it's commonly known that she was the other woman in his life who played a significant role.
Hhhhhhh…… pic.twitter.com/hNkAiQzB7y

— ErykahBadoula (@fatbellybella) June 30, 2021
Badu and Benjamin dated for several years throughout the nineties, and their relationship attracted a lot of attention back in the day.
However, few intimate facts about their relationship have survived, as no one knows how they met or even why they separated. Nonetheless, Badu and Benjamin once had a strong relationship, and their son, Seven Sirius Benjamin, who entered the world in 1997, became the fruit of their union.
Today, Seven Sirius is all grown up, but as for Badu and Andre, their relationship ended many years ago; apparently, the only reason they stayed in contact was to co-parent their son.
Following his last known relationship with Limos, which many regarded as a casual fling and mark it up as little more than an encounter, Andre said goodbye to the red carpet, leaving behind the music industry to pursue new ventures.
Goodbye Atlanta
During his candid interview in 2017 with GQ Style, Andre spoke openly about his decision to retire from music, and eventually to leave Atlanta, his hometown.
https://www.facebook.com/VodkaUnicornsANDLincolnLogs/photos/a.328209020642436/919417604854905/
As mentioned, Andre realised that he was not as hip and up-to-date with modern rap music, and ultimately decided it was time to change career paths.
As Andre would say, in Hip Hop music, you can always Hop, but you will not always be Hip. Following his decision to stop recording, Andre chose to do what many Hip Hop artists fall back on once their time on stage is spent. Like Kanye West and numerous others, Andre went into the world of fashion, and even achieved success.
Despite this, it was not enough to satisfy his creativity, forcing Andre into what he would describe as a whole in the sense that it was an inescapable prison.
For Andre, this was so on a personal, professional, and creative level. To add to the difficulty of this trying time, Andre's mother passed away in 2013, followed by the departure of his dad the following year. As he came to grips with the losses he experienced, Andre received an offer to move to New York City, and didn't hesitate to move on with his life.
Unfortunately, living in the Big Apple, Andre realised that even among a great crowd, one could feel alone, perhaps even more so than during solitary isolation. While discussing his new life with GQ, Andre admitted that despite his loneliness over the past 15 years since retiring, he still found influential people in his life who console and comfort him as he struggles with embracing a life without the many privileges that fame afforded him in the past.
One of these people is his good friend, a local DJ performing under the stage name Swiff, and the only male figure in his life who played a prominent role from his youth… of course, his step-father. Andre hasn't reveal his identity but said that his step-father came into his life when he was five years old, and was even the first person to offer him a job.
As Andre explained, his step-father often babysat him as a child, during a time when his mother struggled with drug addiction. Andre revealed that his mother married the good guy who always supported them, and although she went out with several other men to party, she eventually came to her senses.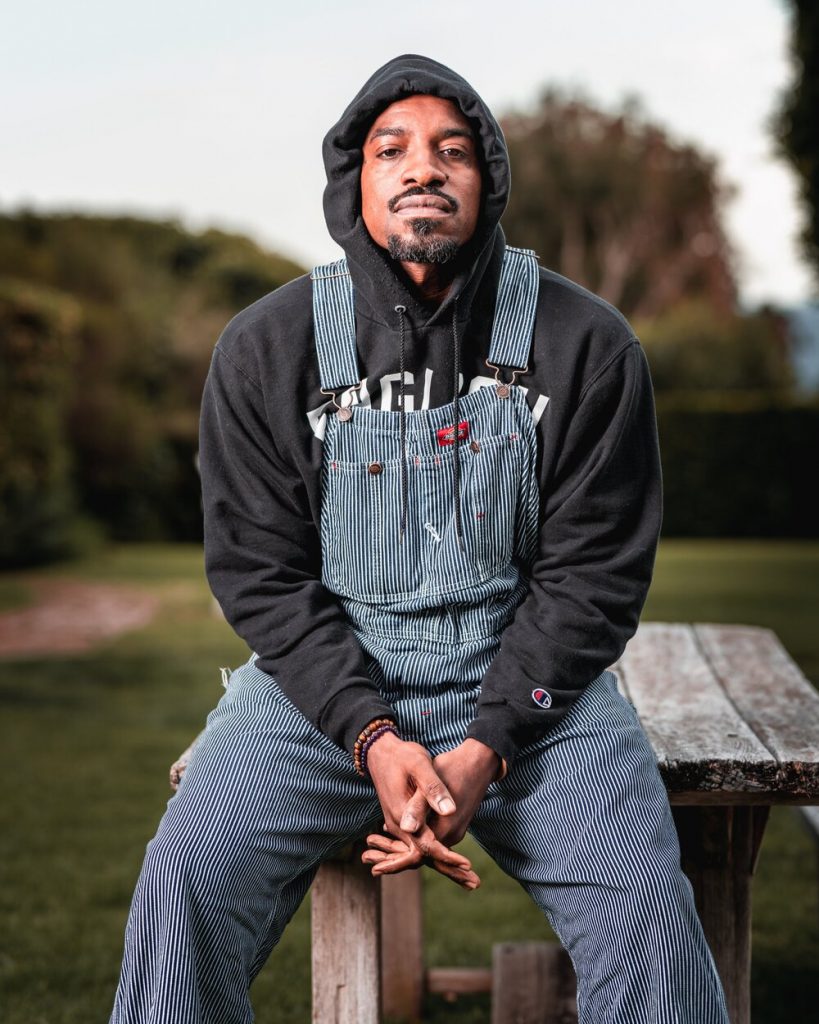 Despite having good people in his life, Andre still faces the difficulty of feeling isolated among the New York masses.
The Difficulties of A New Life
As their conversation moves on, touching on numerous subjects during his interview with GQ, one can easily realise that Andre's life drastically changed since leaving the limelight behind, and sadly, not all for the better. As Andre admitted during the discussions, fame easily entitled him, and provided him with privileges that few other people ever get to experience.
For instance, Andre stated that the last time he balanced a check was when he was seventeen, shortly before rocketing to fame. As such, he admitted that he was never truly prepared for a life alone in this chaotic world. Andre also goes on to explain the negative side of fame, that dark alley that has ruined the lives of so many artists. Simply mentioning Justin Bieber's many past episodes and erratic behaviour, or even pointing out Britney Spears' life for the past two decades, people would know exactly what Andre is talking about.
However, the father of one said that the most disturbing part is how it affected his child's life, and the fact that Seven Sirius never asked for it made it all the worse. To this day, Andre says that fame caused him to experience social anxiety.
At times, even now, with his new life in New York, he would meet new people, even consider them potential friends. Still, he would find an excuse to escape because the fear of their expectations always becoming too overwhelming to have something as simple as a meaningful conversation.
As such, for the past several years, Andre has lived something of a secluded life. Even worse, as he now looks back at the life he once had, the self-doubt is threatening to destroy him. Today, Andre considers himself a mediocre rapper, with a career one could consider to be a one-hit-wonder. Andre does not even believe that he has mastered any musical instruments, despite having played guitar, keyboard, and other instruments while performing with Outkast.
As fans of Andre would know, he was a dedicated vegan for many years, but the difficulties of life motivated him to give up on that. As Andre explained it, he was the kind of person who would sit at home alone, eating a green salad, but this took its toll on his emotional well-being. Saying that he doesn't want to be the mean, grumpy old guy down the hall, Andre had no choice but to find ways of improving his well-being.
If that meant laying his teeth into a juicy steak, then that is a sacrifice he had to make. It's quite saddening to see a once idolised artist revert into a self-doubting and lonely person, and the only thing his adoring fans can do is wish him the best.
What Is Andre Up To?
In the years since the 2017 interview with GQ Style, Andre has remained off the radar of the world and media. As such, any new reports about his current affairs can't be confirmed, but the last time people heard from him, Andre was full of ideas.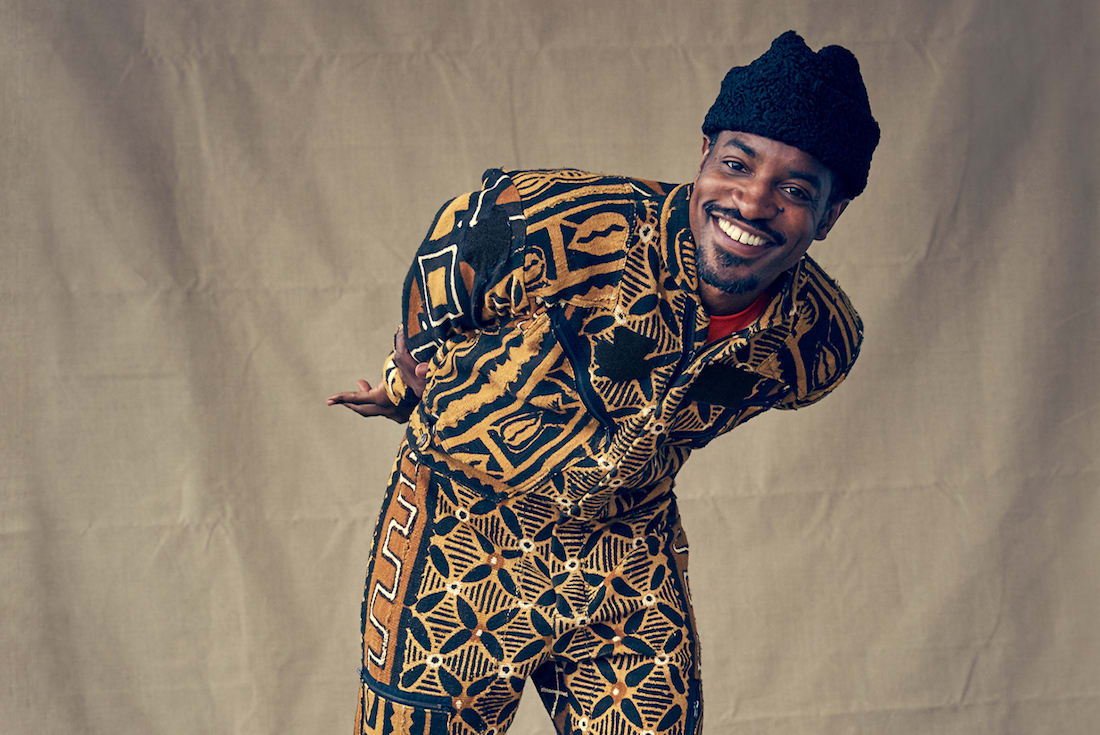 During the interview, Andre mentioned a girlfriend, though never revealed her identity. With his life securely away from the tabloids, as he would prefer it, the details of his life are no longer of any interest to the tabloids, and no secrets have been revealed.
All his fans can do is hope for the best, and know that Andre has not given up on life. Finding the motivation to keep going can be difficult, even for the best of us, but after living an exciting, and at times enduring life, nothing will ever look quite as good or spectacular again.
Regardless, it seems Andre is content with his life in New York, and by all means, it seems that he's intent on making the best of it. At the very least, he isn't completely alone. However, after a life of extreme attention and excessive love, sitting alone at home, eating a boring salad would certainly seem like the most mundane thing.
Well, we and all of his many fans wish Andre all the best, and hope that his new ventures would all be as successful as his early career, and give him a renewed feeling of satisfaction.