Who has Dylan O'Brien dated? Girlfriends List, Dating History
• Dylan O'Brien is an American actor born in 1991 in New York City.
• He is known for voicing the character of Bumblebee in the Transformers series and portraying Thomas in Maze Runner and its sequels.
• He was in a relationship with American actress and singer Selena Gomez, but nothing came of it.
• Dylan was in a serious relationship with American actress Britt Robertson from 2011 to 2018.
• As of 2020, Dylan is focused on his acting career and is not currently in a serious relationship.
Dylan O'Brien is mostly known for voicing over the character of Bumblebee in the eponymous movie of the same name from the Transformers series. He is also famous for portraying Thomas in "Maze Runner" and its sequels. Dylan has been very consistent in his private life, having only one relationship which lasted for years, yet ended up with a split. To find out more, stay tuned.
Born on 26 August 1991, Dylan O'Brien comes from New York City, USA. His parents are Lisa Rhodes O'Brien, an acting school manager and former actress, and Patrick O'Brien, who works as a camera film operator. While Dylan grew up in Springfield Township, New Jersey, he dreamt of becoming a sports host, so he looked forward to starting studying sports broadcasting.
When he was 12, his family moved to Hermosa Beach, California, but the dream of working for the New York Mets didn't leave him.
From the age of 14, Dylan began posting comedic videos on his YouTube channel, just to entertain himself and his friends. However, a fun thing led to a serious change in his life – he was reached by one of the managers who invited him for auditions for a web series. When it was time to enroll at Syracuse University to major in sports broadcasting, Dylan changed his mind and pursued his acting career.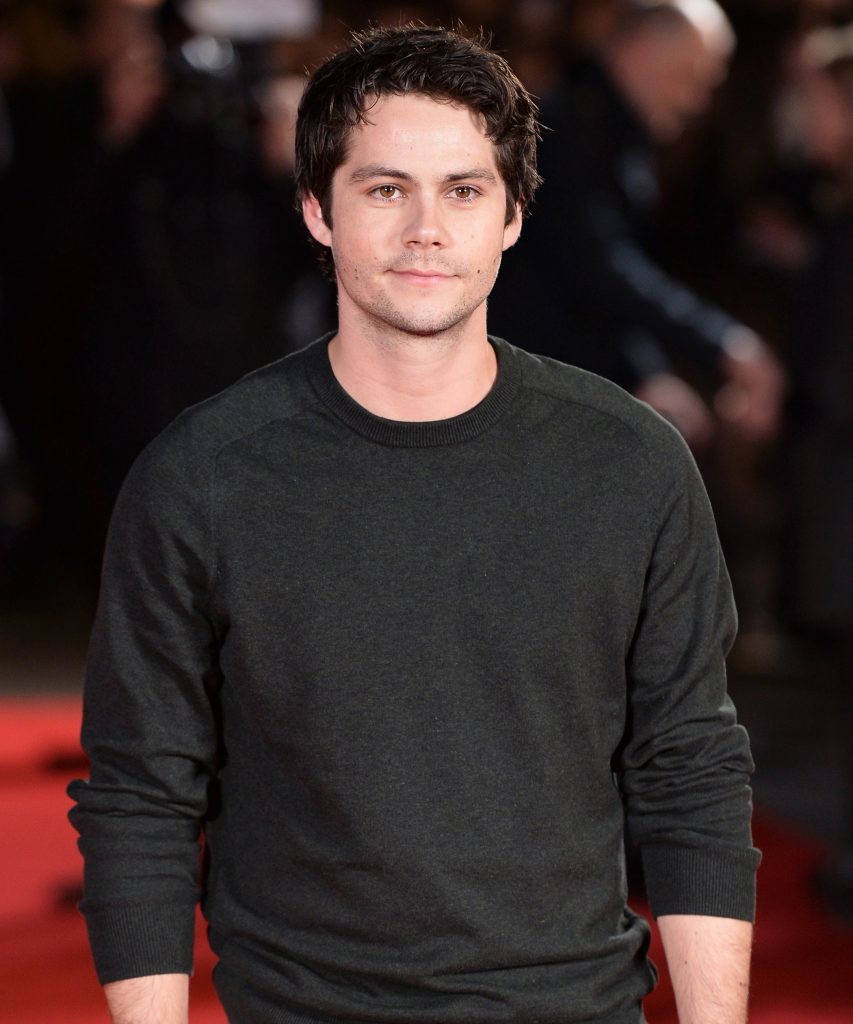 Dylan O'Brien's breakthrough happened in 2010, when he was cast for the MTV teenage series "Teen Wolf". At first, he was auditioned for the role of Scott, but when Dylan read the script, he understood that the character of Stiles Stilinski was far closer to him, so he asked the producers to audition him for that part. Eventually he landed the role, joining the main cast of the series, and played Stiles from 2011 to 2017. Concurrently, from 2011 to 2013 he could be seen as Jimmy in "High Road", Dave Hodgman in "The First Time" and Stuart Twombly in "The Internship".
In 2014 Dylan landed the role of Thomas in "The Maze Runner", which was commercially successful, and followed by the sequel, "Maze Runner: The Scorch Trials" the next year, in which Dylan reprised the role of Thomas.
In 2016 Dylan landed the role of Caleb Holloway in "Deepwater Horizon', sharing the screen with Kurt Russell and Mark Wahlberg. In 2017 he portrayed Mitch Rapp in "American Assassin", and in 2018 he voiced the title character in the "Bumblebee" movie.
Among Dylan's latest works there are "Maze Runner: The Death Cure", in which he played Thomas yet again, and "The Education of Fredrick Fitzell", in which he landed the title role; Dylan also played Joel Dawson in "Love and Monsters" (2020), and his fans are going to see him in the role of Heinrich Treadway in the upcoming  "Infinite" science fiction action film.
During his acting career, Dylan has been nominated many times for Teen Choice Awards, winning in such categories as "2015 Choice TV: Scene Stealer" and "2016 Choice Summer TV Actor" ("Teen Wolf") and "2016 Choice Movie Actor: Action/Adventure.
In 2018 he was presented with a BreakTudo Award, winning in the category "International Actor" for his work in "Maze Runner: The Death Cure".
Since 2011 Dylan O'Brien has often been romantically linked to popular American actress and singer Selena Gomez. However, initially Selena was dating Justin Bieber, so Dylan tried to behave as a gentleman, and didn't express on his passion for Gomez, though he was really interested in her. 'I love Selena Gomez more than a lot of things', Dylan shared in one of the videos his friends later posted on YouTube.
The actor didn't hide his admiration for Gomez, yet he stated he wouldn't interfere in her relationship with Bieber.
In 2011 they met for the first time in person at the Teen Choice Awards event. They were caught by paparazzi having a quick chat, and they posed together for some pictures, when Selena was taken away from Dylan by her bodyguards. 'I met Selena… DAS RIGHT! And she was so sweet to me. Phenomenal hugger. Cool!', Dylan later wrote on his Twitter account. In a few days Selena started following Dylan on Twitter, and he even shared a screenshot of the push-up when she started following him.
now serving 🍦💖 listen and watch the #Icecream mv now! @selenagomez x @BLACKPINK https://t.co/pqUQayTRcF pic.twitter.com/zPo5CqbmjA

— Official Selenators (@SelenaFanClub) August 28, 2020
The fans were happy to hear such a pretty couple had a chance to communicate, so they started an Instagram account in which they posted their mutual photos. However, followers soon understood that they had too few details of the alleged "Dylena" affair, so they began producing a lot of fake photos, still posting them on social media sources. Nevertheless, despite his admiration for Selena, Dylan never in fact dated her. The fans supported the rumors of their alleged fling for some time on, but soon gave up, understanding they had no chance of celebrating any real union of Dylan and Selena.
Dylan O'Brien met American actress Britt Robertson on the set of the movie "The First Time" in September 2011. Despite her young age of 22, Brittany Leanna Robertson already had a list of projects behind her back by the time she was cast as Aubrey Miller in Jonathan Kasdan's movie. Robertson started her acting career in 2000 when she was only 10 years old, landing the role of Little Sheena in the adventure series "Sheena", appearing in the episode "Buried Secrets" alongside Gena Lee Nolin and John Allen Nelson. Born in Charlotte, North Carolina, Britt always felt the support of her parents, Ryan and Beverly Robertson, who encouraged her to pursue her acting career. Brittany is the oldest Robertson daughter, with has six younger siblings.
When her parents were unable to move to Los Angeles for Britt to develop her portfolio, her grandmother, Shuler Robertson, went with her. Later Robertson occasionally appeared in such series as "Power Rangers Time Force" and "Freddie", also landing roles in multiple TV movies, such as "Growing Pains: Return of the Seavers", "Tangled Up in Blue" and "Women of a Certain Age". When she out-grew from younger roles, she tried herself as a drama actress, appearing as Claire in 'From Within" mystery movie, as Trixie Stone in  "The Tenth Circle", and as Violet in "Mother and Child", playing opposite Naomi Watts, Samuel L. Jackson and Kerry Washington.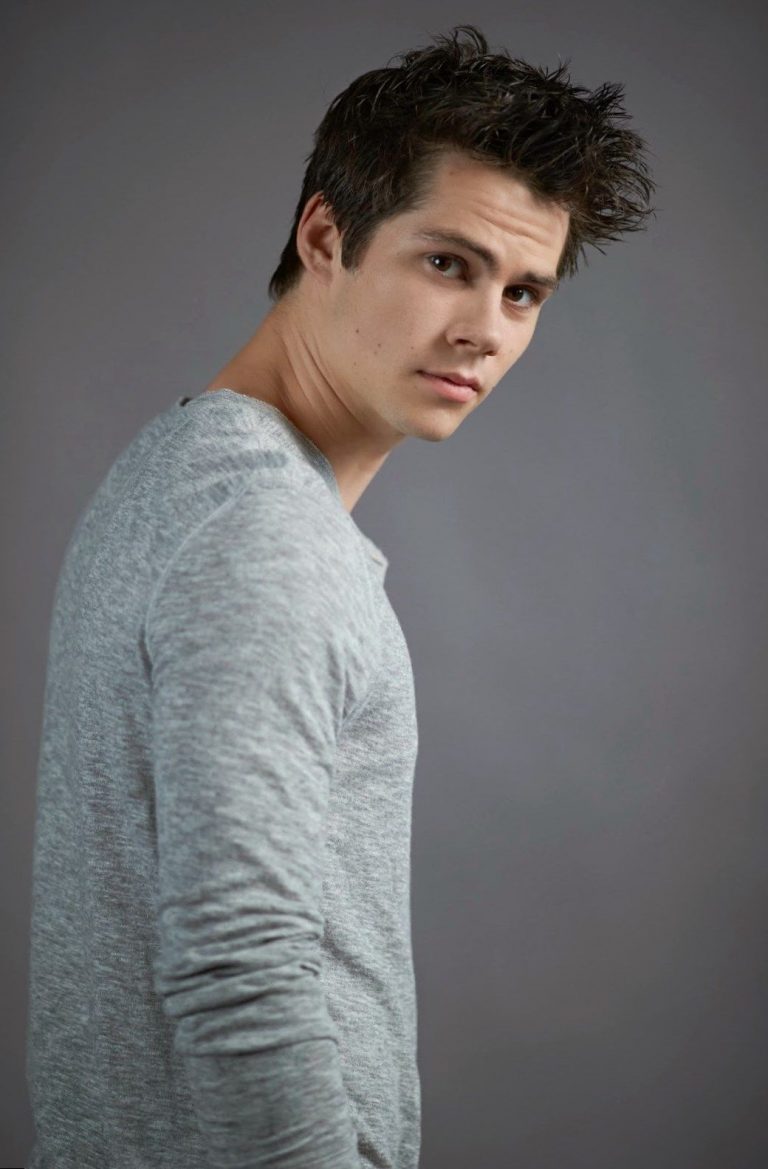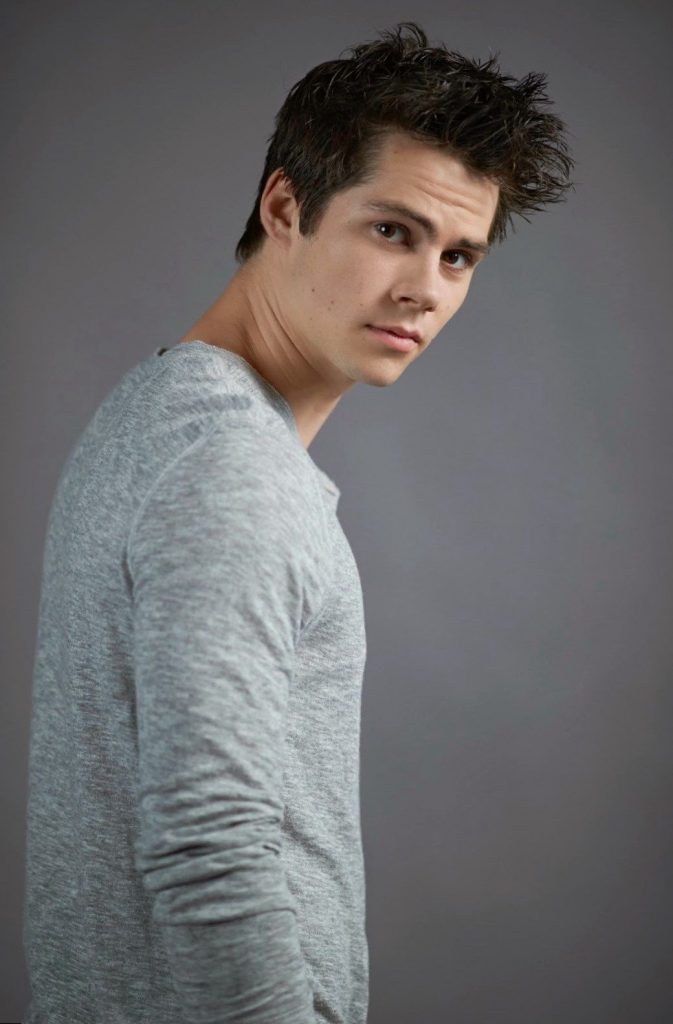 When Dylan saw Britt on the set of "The First Time", for him it was love at first sight. They started dating secretly only a couple of weeks after they began working together, but even their close friends knew little about their affair. According to Britt, they didn't want their relationship to impact on their careers, so they kept it low-key.
Dylan and Britt actually dated for more than six years, yet few details of their romance leaked, so fans were kept wondering what was going on between the two.
From 2011 to 2018 O'Brien and Robertson participated in dozens of successful projects – Britt landed roles in such series as "Under the Dome", "Girlboss" and "For the People"; she also played Tulsa in "The Space Between Us" and Charlie in "Mr. Church". Dylan also starred in "The Teen Wolf" and "Maze Runner" movie series. However, in 2018 Britt was spotted with another actor, Graham Rogers, the star of "Struck by Lightning". The two spent too much time together to be still considered as 'just friends", adding to this Britt's rare appearance alongside Dylan.
In December 2018, US Weekly reported that the couple had called it quits, and that they had separated amicably earlier in 2018.
Robertson's fans were disappointed to know Britt was not honest with them, insisting she and Graham were just friends on her Instagram account when she posted their mutual photos, which she later removed. On 25 December 2018 Britt, posted her photo with Rogers, stating they spent Christmas Eve together. Graham also shared their photos on his social media profiles, but when the couple separated several months later, he also deleted the pictures from his Instagram account.
As of 2020, Dylan is mostly focused on his acting career, more so than on his personal life.
He has recently landed such roles as Sam Taylor in an episode of the "Amazing Stories" series, the title character in "The Education of Fredrick Fitzell", and Joel in "Monster Problems". Another project with O'Brien is planned for 2021, as he's landed the role of Heinrich Treadway in Antoine Fuqua's thriller "Infinite".
Not unusually for actors, his work schedule keeps him busy enough, and away from serious relationships – Dylan hasn't dated anyone since he separated from Britt Robertson, keeping his fans on edge as to who might be next for the handsome young actor.