Who has Lela Rochon dated? Boyfriend List, Dating History
• Lela Rochon rose to prominence in the mid-'90s and is one of the most respected African-American actresses in film and television
• She grew up in a secure household managed by her mother, Zelma, a nurse practitioner, and her father Samuel Staples, who managed his own business and worked as a graphic artist
• She received two nominations as best supporting actress at the NAACP Image Awards, and Best Breakthrough performance at the MTV Movie Awards for her performance in 'Waiting to Exhale'
• Her past romances include Shabba Doo, Jackie Jackson, Harold Miner, Shemar Moore, and Antoine Fuqua, who she married in 1999
• Antoine's affair with Nicole Murphy was made public in 2019, and since then multiple women have come forward claiming that he fathered their children
American actress Lela Rochon, rose to prominence in the mid-'90s, and has since become one of the most respected African-American actresses in film and television. Lela Rochon Staples was born in Los Angeles on 17 April 1964, and was raised and spent most of her childhood in Cerritos, California.
She grew up in a secure household managed by her mother, Zelma, a nurse practitioner, and her father Samuel Staples, who managed his own business and worked as a graphic artist.
While her early life may have been seemingly blessed, Lela's journey to success was nevertheless an enduring struggle, as she worked hard to achieve recognition in the film industry.
She matriculated from Cerritos High School in 1982, and then attended California State University's Dominguez Hills campus. After earning a Bachelor of Arts degree in Broadcast Journalism with minors in theatre and sociology, Lela began her career as an actress, starting with small roles as extras in several films.
Her breakthrough came in 1995, in the form of the leading role of Robin Stokes in what would become her most memorable performance to date, in the film adaption of the Terry McMillan novel  'Waiting To Exhale', starring with other big names that included Whitney Houston, Angela Basset, and Loretta Devine. For her brilliant performance in the successful film, Lela received two nominations as best supporting actress at the NAACP Image Awards, and Best Breakthrough performance at the MTV Movie Awards.
In her personal life, to fans it seems that Lela has never been too preoccupied with falling in love. Her past romances have mostly been subtle, and despite being married twice, her romantic conquests do not include a very expansive list of A-lister celebs. Nonetheless, the few lucky men who loved Lela Rochon are some of the most successful in the film industry, and also include one prominent figure in sports. Regardless of how subtle Lela's love life might be, it is not void of drama, as she has seen her fair share of heartache and upsets.
The earliest love interest in Lela's life was an American dancer and actor that few youngsters would be able to recognise today.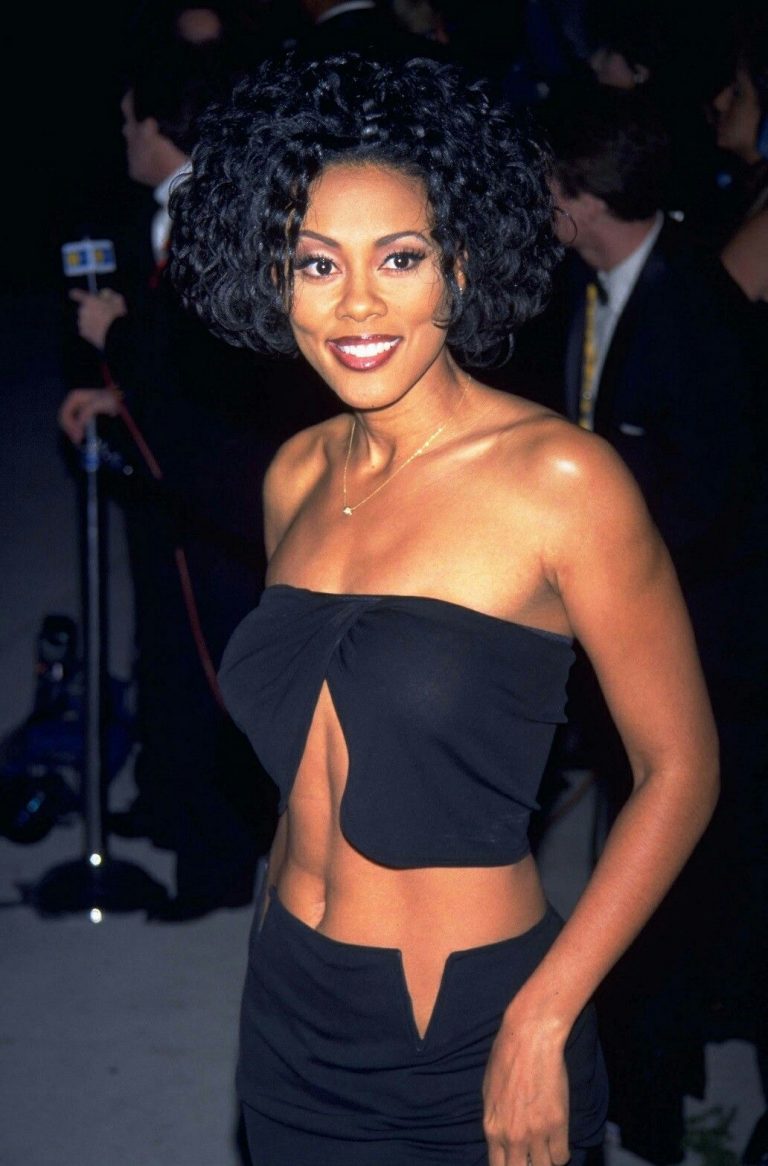 However, at the height of his career back in the 1980s, Shabba Doo was a prominent figure in Hollywood. Born of mixed African-American and Puerto Rican parents, Adolfo Gutierrez Quinones, rose to fame for his role in 'Breakin'.
He gained plenty of exposure for his dancing talents, which afforded him the title as Godfather of Street Dance. Today he works as choreographer and dance trainer, easily recognisable for his work with Soul Train, but what many never knew about either him and Lela, was that the two were once married. Lela met Adolfo on the set of 'Breakin', when he was still married to his first wife, Gwendolyn Powell.
Adolfo and Gwen divorced in 1982, and shortly afterwards Shabba Doo married Lela. Adolfo was also responsible for recruiting Lela as a dancer for Lionel Richie's 'All Night Long' music video, and knew Lela quite well even before they dated. Sadly though, their union didn't last very long, as the pair divorced in 1987. Because of the private nature of their relationship, few details have survived through history, and now no one knows for sure what happened between them, although Adolfo admitted in an interview that neither of the women he married was responsible for the demise of their relationships. According to him, he was simply unable to have and maintain a meaningful relationship, and because of it, he lost out on enjoying the years he could have spent with the two lovely ladies who were in his life, namely Gwen and Lela.
He never went into any specific details, leaving the public nothing but room for speculation and guessing. Nonetheless, Shabba Doo wished things could have been better between them and, looking back, he can now see how good his past relationships were.
Following their divorce, it took Lela a while to move on, but considering her subtle approach when it comes to romance, it would not be too much of a surprise. The next time rumours concerning Lela's romantic life surfaced was in 1989, but Lela managed to keep her relationship extremely private. This secret relationship in Lela's history was with the songwriter and founding member of the Jackson 5, Jackie Jackson, who rose to fame during the same era as Shabba Doo.
Unfortunately, due to a lack of details, these rumours never gained any confirmation, and are lost in the dust of history.
Jackie and Lela rarely made any public appearances, and since they were not as famous at the time of their relationship, their romance didn't gain too much attention. Speculation about their relationship suggests that it was a long-term romance, which lasted for nearly three years from 1989 to 1991. The only confirmation that exists are old photos of them appearing together at the premiere of 'Harlem Nights' in December 1989.
In between her first and second marriage, gossipers believe Lela had two relationships, however, due to her determination to keep her personal life private, the only confirmation about these relationships comes from appearances made on the red carpet.
Join us in wishing the beautiful #LelaRochon a blessed Happy 56th Birthday 🎂 #SHMSBirthdays pic.twitter.com/Vs1p4PR2Fi

— Steve Harvey Radio (@SteveHarveyFM) April 17, 2020
In 1993, Lela walked the red carpet with former NBA basketballer Harold Miner – their relationship was kept strictly secret, but speculation suggests that their relationship didn't last any longer than a year, and ended as quickly as the rumours surfaced.
Then in 1996, rumours spread that suggested a relationship between Lela and 'Criminal Minds' actor, Shemar Moore. Again, few details exist that allow any insight into the nature of their relationship, save for a couple of public appearances. These two relationship remains obscure events in Lela's life, but undoubtedly becoming but pictures of her past.
Three years after rumours of her relationship with Moore surfaced, Lela went on to marry her second husband, and it turned out to be a union that would gain a lot of attention for all the wrong reasons.
After dating for a couple of years, in 1999 Lela married American film director, Antoine Fuqua. Although the initial years of marriage was a blissful time for them, the later years of their marriage fell to pieces when Fuqua's scandalous affairs gained public exposure. On 28 July 2002, Lela gave birth to the couple's elder child and only daughter, Asia, and in May 2004 her brother, Brando, was born.
Sadly, before she conceived her two children with Antoine, the couple experienced the heartbreak of a miscarriage. The early birth of her first child, which resulted in a tragic loss, was blamed on fibroids, which Lela had to remove before she could conceive again. Following this heart-breaking episode, Lela and Antoine's marriage lasted for years, but after celebrating their 20th anniversary in April 2019, the beautiful picture they displayed to the world was shattered.
Fabulous at 52! Happy 52nd birthday to US actress Lela Rochon, pictured with her husband, film director Antoine Fuqua. #HollywoodHotCouple

Posted by Dates4us on Sunday, April 17, 2016
While on vacation in Italy during July that same year, Antoine's encounter with Eddie Murphy's ex-wife, Nicole Murphy, was captured in photographs that leaked onto the internet, and went viral. As can be expected, Lela soon found out about his extramarital affair, but while the scandal became public, Lela retreated into private silence. For some time she wasn't active on social media, and while the world awaited her reaction to the photos, Nicole responded with a public apology, prompted by her ex-husband, Eddie.
In the apology, Nicole stated that it was a mistake to kiss a married man, and added that nothing other than a friendly kiss happened between them.
Sadly, it may not have been the whole truth, since other evidence has surfaced suggesting that Antoine fathered two children with two other women out of his marriage.
Since the revelation of his encounter with Nicole was made public, several women came forward claiming that Fuqua is the father of their children. One woman, Ruth Jimenez, told the world that Antoine is the father of her eight-year-old son, Roman. Another claim suggests that Antoine is the father of an unknown woman's daughter, and that he would allegedly have a fifth child if he hadn't convince a secret mistress to have an abortion.
While some it sounds a little far-fetched, Ruth Jimenez was able to prove that Antoine is the father of her child.
According to court papers obtained by Hollywood Street King, Ruth is suing Fuqua for $10,000 a month in child support, and a total of $86,000 in back payments that he missed.
However, Fuqua has remained quiet about all the allegations against him, including his encounter with Nicole Murphy. In the meantime, Lela resurfaced on social media, and it seems that she has forgiven her husband's infidelities. Lela posted pics on Instagram, sharing the celebration of Asia's starring role in the play 'Into The Woods', as well as a family thanksgiving dinner. These posts persuade fans that the couple has been able to work through the difficulties.
Some tabloids used the scandal to cause more damage in the form of body shaming.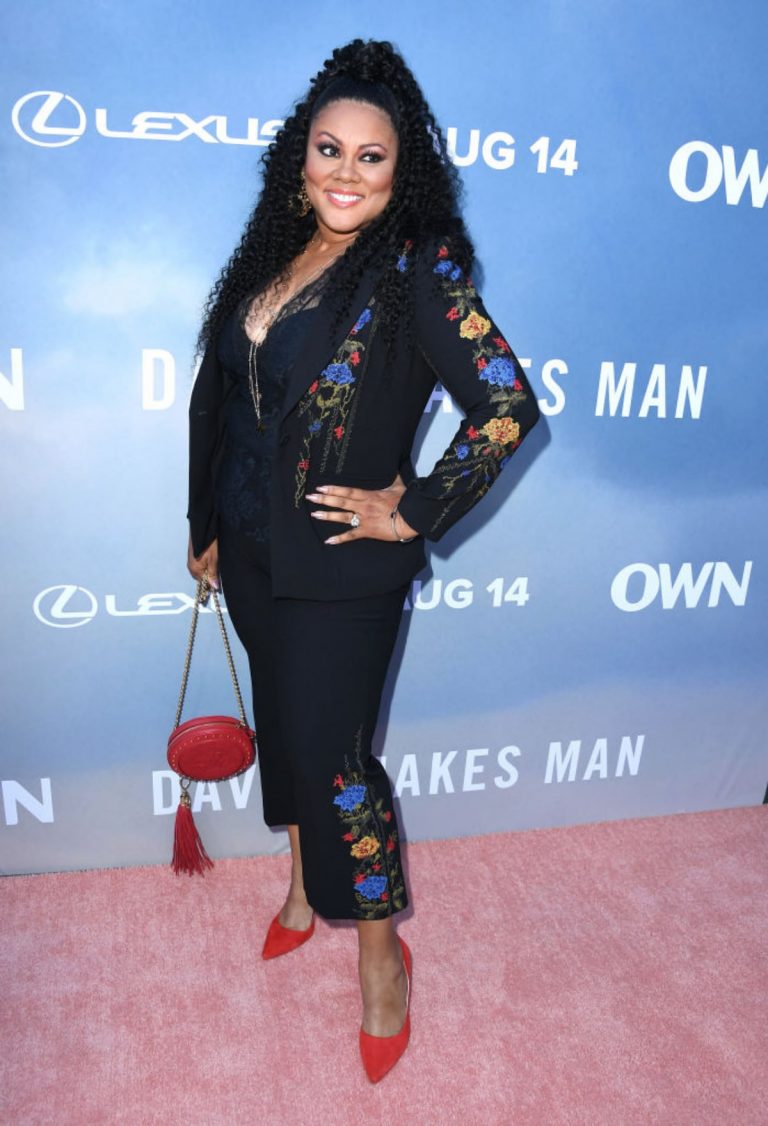 They blamed Antoine's serial infidelity on Lela's weight gain, but Rochon's latest Instagram selfies proved to them that she ignored their comments altogether. Many of her fellow stars and friends showed their support for her during the troubling time, with messages of encouragement, one of which complimented her as beautiful.
Some believe that Lela's silence is simply an act, and an attempt at establishing a good example for her children. One thing is certain about all of this, and that is Lela's love for her children, which might be the only thing convincing her to keep her family together.
For now, though, news and rumours concerning their marriage and Fuqua's scandals are quietening down, but fans are keeping their ears open for any new developments, perhaps hoping that things would work out for the best, but what does that mean?