Inside Blac Chyna's Relationships
If there was one celebrity whose popularity could be partly attributed to being name-dropped in a song, it would be television personality Blac Chyna. Back in 2010, Canadian rapper superstar Drake included her name in the lyrics of his third single, "Miss Me," which became certified Platinum in the US, so people became curious, especially when then she started appearing in men's magazines. It also helped that she initially drew public interest for being the body double of rapper-singer Nicki Minaj for the music video of Kanye West's song called "Monster" earlier that year.  The interest in her grew to another level, so that it became her golden ticket to launching a modeling career, a beauty-related business, and later on a spot in reality television. Her controversial love life over the years had also propelled her to full tabloid stardom.
Her Early Life and Family
Blac Chyna was born Angela Renee White on 11 May 1988, in Washington D.C. Her parents, Eric Holland, and Sharlana Hunter also known as Tokyo Toni, weren't together very long even if they were once so in love with one another.
Her mom found out that her dad was cheating on her, and later on Blac discovered that she has an older half-brother, Eric Holland Jr, and two half-sisters, Britney and Camille Holland. She grew up in a dysfunctional family, as her mother was nurturing but with violent tendencies, while her father had several run-ins with the law. While her parents weren't exactly great role models, she loved them, and for all their faults, they tried to maintain a connection with their daughter. She went to the local schools in Maryland for her primary and secondary education.
College and Stripping/Modeling
After matriculating from high school, Blac wanted to pursue a college education and thought of enrolling in a community college, but money was tight and so she decided to work as a stripper to offset the tuition fees. Her first stripper alias was Dora Renee, which she later changed to Cream; she soon became popular in the stripping scene in the city, but was offered a chance to do the same thing with higher earnings in Florida. Blac moved to Miami, and in no time at all, with her exotic face and bombshell curves, she became one of the favorite strippers at the popular joint King's Diamonds.
While stripping at night, she continued to attend classes in the morning at the Johnson & Wales University in Florida.
However, it came to a point that she could no longer manage her time efficiently between stripping and studying. There were instances when she slept while in class due to exhaustion and lack of sleep, so realized that there was a huge chance of her failing her classes if she stubbornly continued with her schedule. In the end, Blac gave up her dream of having a college degree, and chose to become a full-time stripper/model. It was around that time when she adopted the professional name of Blac Chyna.
Blac continued successfully as a stripper and it was the reason why Drake knew about her. After gaining a bit of popularity due to the lyrics, 'Call up King of Diamonds and tell Chyna it'd be worth the flight,' Black Men's Magazine, Dimepiece, and Straight Stuntin, featured her on the cover of their magazines. She also began appearing in music videos of hip-hop artists, and fans christened her the "video vixen." She was already curvaceous back then but she knew how competitive the industry was, and so had numerous breast and buttock augmentations to achieve that perfect hourglass shape.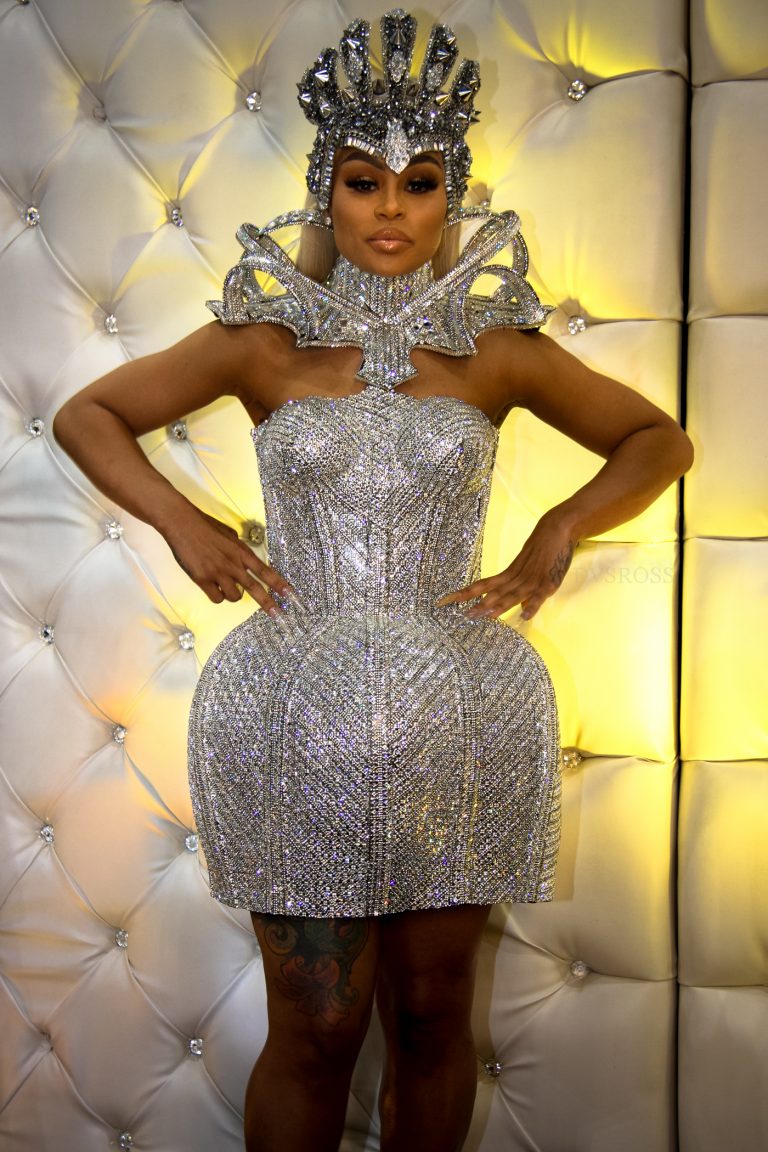 Blac's Dating History
While Blac's path to fame and fortune wasn't through traditional methods, it was no small feat to remain in the tabloid headlines for quite a while, eventually mainly due to hre dating history. Some fans believed that it was intentional on her part to be involved in controversial situations, or chose to date men who automatically made her TMZ's favorite topic. Whether it was true or not, saying she had a colorful love life was an understatement, and while it turned her life upside down, it eventually helped her to become even more successful with the make-up line that she launched. Here's the list of men she dated – some of these relationships made her a trending topic on gossip sites and social media platforms.
Shad Moss aka Bow Wow (2009 – 2010)
Not everyone knew that Blac once dated Shad Moss, better known as Bow Wow. The American rapper and actor announced in 2021 that he would be releasing a new album based solely on his former lovers, and as he enumerated them, he dropped a bomb when he included Blac in the list. Apparently, he dated her for a few months in 2009, separated, and then hooked up again in 2010.
The fans would learn more about the salacious details when he released the album. He specifically said that the title of the tracks would be the name of his ex-girlfriends, and the songs would be all about them. The "Bow Wow (That's My Name)" singer was clearly delighted in his assumption that some of his exes would be nervous by his announcement, saying that it had never been done before, so he was confident that it would turn out to be dope.
Tyga – Engaged (2011 – 2014)
When in 2011 Blac started dating the American rapper and TV personality Michael Ray Stevenson, better known as Tyga (Thank you God always), she didn't anticipate becoming embroiled in a controversial love affair. They met on the set of the filming of the music video for his new track entitled "Rack City", from his second album "Careless World: Rise of the Last King." Blac was the chosen model to star in his MV, and the chemistry between them was off the charts.
After they finished filming, Tyga convinced her to move in with him to his Los Angeles home. Everything was going great for the rapper, as his album peaked at No.4 on the US Billboard 200 chart.
She became pregnant after they were together for a year, and in October 2012 gave birth to a son they named King Cairo Stevenson. Tyga popped the question before that year ended, and they became engaged.
Close friends shared that Tyga got the best of both worlds during that time, and Blac was happy to be blessed with a son. She was never the type to solely depend on her man, and since she was fascinated with make-up, she enrolled in JLS Professional Make-Up Artist School in February 2013, and before the year ended, launched her own line of fake eyelashes called Lashed by Blac Chyna. She also opened an online shop called "88fin," which offered her own clothing line. She didn't stop there as she also invested in a beauty bar franchise that offered make-up classes, located at Encino in Los Angeles. Some people thought that maybe she learned a thing or two about starting a business from one of her best buddies, Kim Kardashian.
Then in 2014, Blac and Tyga called it quits, and fans thought that it was for the usual reason – the relationship had just run its course.
It was officially announced that they ended the relationship amicably. However, in the age of social media apps, every small thing could turn into a huge thing in a matter of minutes. Just when everyone thought there was no drama when they broke-off the engagement, rumors that one of the Kardashian-Jenner sisters was behind it became a trending topic online for days. Initially, Blac was trying to hold on to her pride by telling everyone that Tyga never cheated on her, but eventually, after many things were revealed to the public with Instagram receipts, Kylie Jenner's name was dragged into it. Showbiz insiders knew that this had the potential of creating an Internet meltdown, since Kim at that time was supposedly a good friend of Blac.
Apparently, the story was that Tyga was quite taken with the youngest of the Kardashian sisters from when he first met her when she was 14 years old. When they reconnected again after two years, he allegedly had Blac thrown out of his house. Since a Kardashian was named as the reason for the break-up, it became a huge controversy in the entertainment industry; many people posted their opinions on Twitter, Instagram and Facebook, and Blac's close friend, Amber Rose, also got involved, when she said during an interview, 'That's ridiculous! [Tyga] has a beautiful woman and a baby, and left that for a 16-year-old that just turned 17, like nah.' Amber was an ex-girlfriend of Kanye West who during that time was still happily married to Kylie's older sister, Kim.
cop or drop this fit?

we're hoping #tyga drops some fresh tunes soon 👀 pic.twitter.com/VwBzlRfHZg

— METCHA (@metchaofficial) September 21, 2021
Everyone in the Kardashian-Jenner family denied the allegations, especially as Kylie was still a minor back then. However, Tyga was always with Kylie during important events in their lives, and the moment she turned 18, they became an official couple, validating the allegations that she was indeed the reason for the Tyga-Blac separation in 2014. It was quite sad and frustrating for Blac, as there was even a time when Tyga wasn't providing child support for King Cairo while reportedly splurging on lavish gifts such as a brand new car and pieces of jewelry for Kylie.
P.J. Tucker – Secret Hookup (2015)
Rumors of Blac becoming involved with a married man came out in 2015. Initially, no one could pinpoint who it was but someone got sloppy on social media, and P.J. Tucker, a basketball player for the National Basketball Association (NBA) team the Phoenix Suns, was named to be her newest love interest. They kept it hush-hush for the simple reason that P.J. was known to be married to Tracey Tucker for about five years and has a kid.
The rumor started when Blac left hints that she moved on from Tyga on her Instagram account, by posting a photo of herself in March 2015 at a Suns vs. Nets basketball game.
A week later, she posted a video of her and another guy she called 'Zaddy,' sporting the same diamond-encrusted wristwatch while having fun at a club along the Bay area. The fans immediately connected it to P.J. because of the tattoos on his arm, and it so happened that at that time, the Suns just had a basketball game with the Golden State Warriors in the latter's home court. In another post, Blac uploaded a photo of herself wearing a man's shirt with the caption, 6'6," and the fans concluded that it pertained to P.J.'s height.
It would have remained just a malicious rumor if not for the NBA power-forward's decision to delete his Instagram account when the rumors were getting too wild. Blac also deleted anything that might have been about PJ from her Instagram. Instead of removing any doubts, the deletions just confirmed that there might be some truth about the secret love affair. Someone who claimed to be a close friend of P.J.'s wife posted on social media not to describe Blac as P.J.'s official girlfriend; the friend said that the right word that should be used was 'mistress.' Even without any proof, it was interesting to note that up to this day, some people still believe that P.J. was Blac's 'Zaddy', and that their relationship lasted for three months.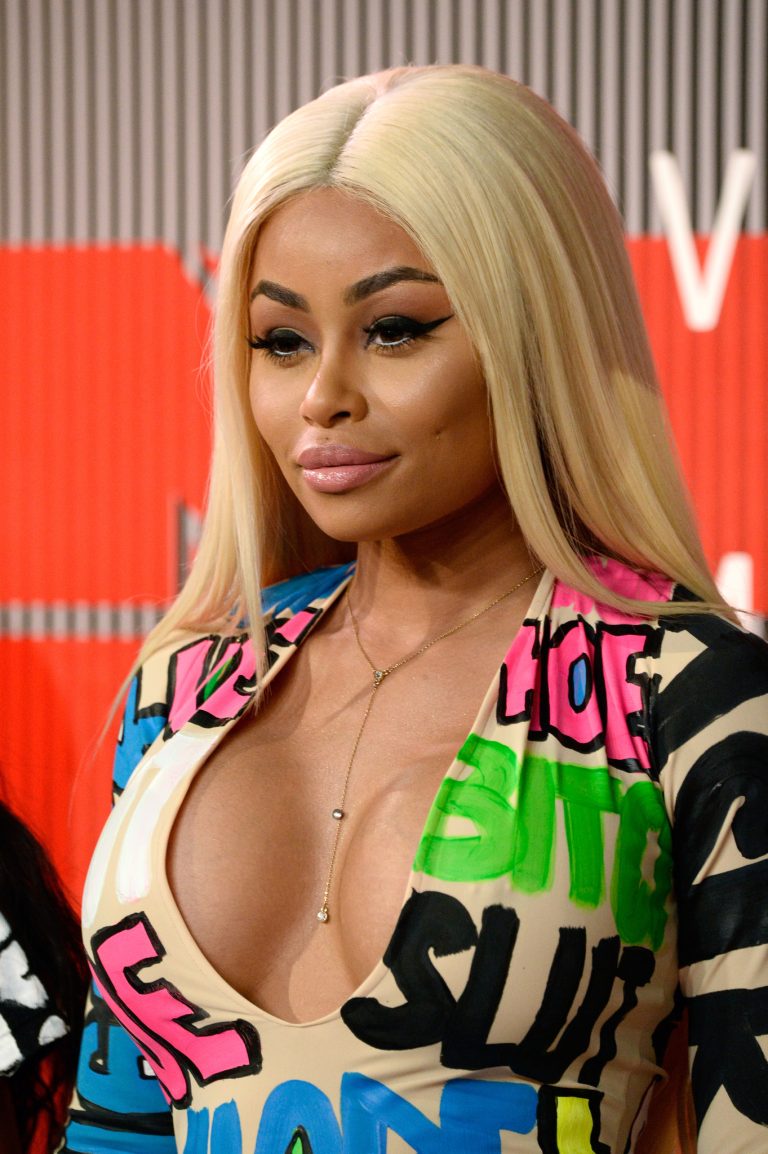 Rob Kardashian (2016 – 2017)
With some twist of fate, in January 2016 Blac started dating Rob Kardashian, older brother of Kylie Jenner, posting on her Instagram their first photo together with the caption 'The beginning.'  It was just his tattooed arm around her that has fans immediately assuming that it belonged to Rob, even though she hadn't tagged him. At that time, Kylie was still dating Tyga, Blac's ex-fiance, so the internet just went crazy with Blac's revelation. It wasn't clear how they met, but fans recalled that they first saw the two together in a photo during Kylie's past birthday celebration at Six Flags.
The story just got wilder when Rob not only confirmed that they were dating, but also announced that 'Blac would give birth to the only next generation of the Kardashian name.' It was rumored that Rob was kicked out of Khloe's house when she learned that he was dating Blac, whom she didn't approve of. While everyone was happy that Rob's seclusion days were over, because prior to dating Blac he vowed never to go out of the house at all if it wasn't essential, his mom, Kris, was apprehensive about the whole thing. She told Rob that a backlash might happen because of Blac's history with Kylie and Tyga. Surprisingly, Tyga gave his blessing to the new couple and said that everyone deserved to be happy.
It was supposed to be smooth-sailing from then on, since the tension between ex-lovers was no longer there. However, some members of the Kardashian family still didn't approve of the relationship, including Khloe who tweeted 'You can do anything, but never go against the family.' It wasn't an easy start for Rob and Blac especially since they were always under intense scrutiny from the media, along with the underlying tension with his family. However, Rob decided to give an ultimatum to his family, accept his girlfriend or he'd become an orphan. Eventually, his smart mother smoothed things over ,and bought her son a multi-million dollar valued house in Calabasas, so that he and Blac could properly live together. It was such a whirlwind romance, that by April they were engaged with her wearing a huge rock on her finger.
Blac became pregnant with her second child by May, by which time the couple had their own reality-TV series "Rob & Chyna", being aired on E! The relationship had its ups and downs; it was reported that it was a regular occurrence in their home for the couple to have explosive fights with shouting matches, and deletion of photos from social media, many of which were captured for their TV series.
By November 2016, a new Kardashian was born and they named her Dream.
The couple planned to have a December wedding to make it all official, however, no wedding happened, just a continuous series of fights, breaking-up and then making up. In fairness to the couple, Rob and Blac tried to make things work, especially since they already have a daughter, but in July 2017, things turned ugly. This time the break-up became permanent, especially after Rob posted explicit photos of Blac on his Instagram account along with accusations of cheating, doing drugs, and neglecting their daughter. On the other hand, she accused him of physical abuse. There was a custody fight at which everything was settled, and Rob ended up with a restraining order, and could no longer post anything about Blac on social media.
Things quietened down between the two, until Rob asked the court to scale down his required amount of child support, which Blac thought to be an underhand move. He claimed that he couldn't afford to pay the original amount, since his business wasn't doing great after the restraining order was filed against him, and that he'd returned to live with his mother.
They are now co-parenting their daughter as the court gave them shared physical custody, with an alternating weekly schedule along with an equal amount of time on vacations and holidays. However, the lawsuit that Blac filed against the Kardashians regarding the reality-TV series, "Rob & Chyna," continued – the hearing will start in October 2021.
Blac's Hookups (2017 – present)
After her final separation from Rob, Blac was back on the dating scene, but what she had with the guys she dated didn't last long enough to be considered a relationship. It seemed that the reality-TV star enjoyed being single again, without committing seriously to anyone.
Around June 2017, Blac hooked up with rising R&B singer Demetrius Harris, better known as Mechie So Crazy; it was said that he was the man she was making out with on the video that was leaked to the public. There were rumors suggesting that was what started Rob's meltdown on the internet, which led him to resort to revenge porn. He posted photos of Blac's genitals and nude videos, and said that the only reason she had a baby with him was to get back at his sister Kylie. Although Blac and Mechie looked hot together, it only lasted for a couple of months.
She then started dating Rarri True, also known as Ferrari, the guy that Rob was referring to on his social media rant against Blac. Rob was clearly angry when he posted a photo of the rapper wearing his "KUWTK" Versace robe, while lying down on the very bed where he claimed her daughter was conceived. He was also the same guy that Rob accused of blackmail, because he claimed that Ferrari was desperate for money as he could no longer afford to pay the bills
Anyway, Blac soon moved on, and was rumored to have hooked up with Playboy Carti, another rapper. However, they never confirmed a liaison, even if there were photos of them together during the ComplexCon 2017. By 2018, she was dating another hip-hop artist, Almighty Jay, but that ended after it was reported that the rapper accused her of cheating on him, which she didn't take sitting down, and immediately left him. However, there were reports that they were seen together again in 2020 but neither of the two confirmed it.
Unless a relationship became Instagram official on Blac's personal account with a declaration that the man was her 'new boo' fans considered these dates as plain hookups. So if you are interested in keeping up with Blac Chyna's activities, you shouldn't have long to wait for the next installment!