Inside Rafael Nadal and Maria Francisca's Relationship
While sport in itself is entertaining, drawing the interest of millions of viewers and fanatics of different competitions, whether boxing, football, motorsports, tennis among others, many supporters extend their curiosity well beyond the range of the international sportd arenas. As fascinated by their performance as every fan is, sometimes the personal lives of the people's sporting heroes can draw more attention than their accomplishments.
This becomes especially relevant in the romantic affairs of sporting idols, or often the scandalous controversies committed off the field.
One fine example of this was Anna Kournikova's celebrated relationship with the singing sensation and hunk, Enrique Iglesias, or even Cristiano Ronaldo's very busy love life. However, among the many relationships celebrated in the world of sports, a few stand out for being both adorably sweet and of an exemplary nature.
This includes the fascinating relationship between footballer Lionel Messi and his wife, who happened to be a life-long friend, and in more recent times also Maria Sharapova's engagement to Alexander Gilkes.
Though on the subject of tennis, while many celebrate Rafael Nadal as one of the greatest male tennis aces, few of his dedicated fans even realise that the man is an old-fashioned romantic. Some all-stars might use their fame and fortune to rake in one romantic conquest after the other, but Nadal on the other hand, much like Messi, has been devoted to only one extremely lucky lady.
Some might even consider her blessed, but if not, simply wait until Nadal takes off his shirt. As such, their association has attracted a lot of attention, and the very exclusive nature of their relationship became the cause for great celebration among Nadal's fanatics.
It may perhaps be because many believe that old-fashioned romance died a long time ago, or maybe because apparently  their relationship only keeps getting stronger and better as the years pass.
Nadal's most informed fans would know, of course, that his relationship with Maria Francisca Perello has been going strong now for twenty-plus years.
Although they remain private and reclusive about their relationship, fans, media, and gossip columnists have uncovered just about every available secret possible, mostly because people are curious about the dynamics of their romance and want to know the recipe for their success.
The sweet, adorable chemistry between them also drew attention, but as it is, fans still know little about the couple. The leading question among fans, that often make them take a closer look inside Nadal and Perello's relationship, remains the big one – what exactly is the secret behind their romance?
However, while everyone knows most of the details of Nadal's personal life and tennis career, few know who Francisca is, often wondering what it is about her that convinced Nadal that she is the only woman for him.
King of The Clay Court
For those who may not know all that much about the Spanish tennis ace, here follows a brief profile of Nadal and his accomplishments, which might give some insight into the reasons why Nadal remains an old-fashioned romantic.
Currently ranked at number six in the world listing of top male singles players by the Association of Tennis Professionals, Nadal first achieved a number one ranking in 2008, and since then has reached the top spot four more times. Having won 88 titles throughout his ongoing career, which places him fourth on the world record of tennis title winners, Nadal is undisputedly one of the greatest players to ever march onto the tennis courts of the world.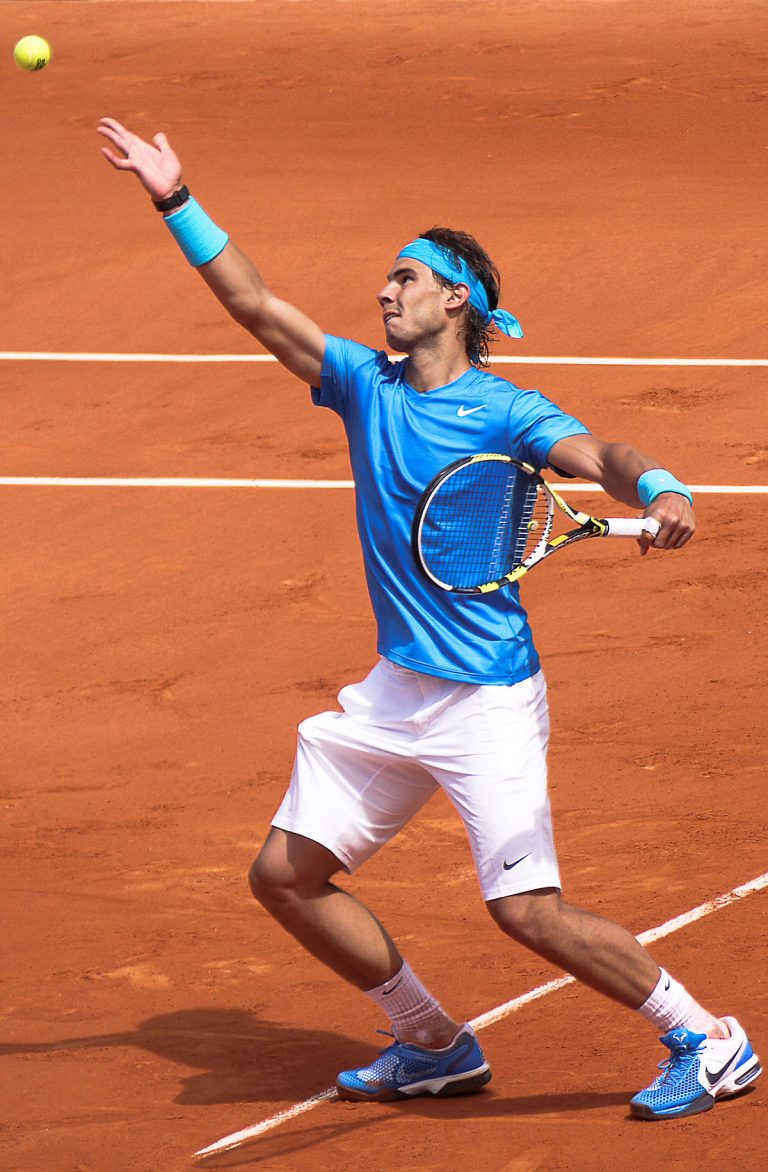 The key factor to his success, which some may not be aware of, is the fact that Nadal is ambidextrous, meaning that in life's everyday tasks, Rafael applies his right hand, but on the tennis court, Nadal prefers playing with his left hand.
While fascinating to know, the real reason for his success aside from being genetically blessed, and possessing more muscles than Hercules, is the fact that he specialised his training to master the clay court, which happens to be the most common in tennis. This not only ensured his success in world tennis but also earned him the title of King of the Clay Court.
Currently, Nadal holds the record of the most consecutive wins on a single playing surface –  81 – proving that he is most definitely the dominant competitor on clay. Even the likes of Swiss tennis ace Roger Federer, with whom he shares a record of 20 grand slam championship wins, has reason to fear Nadal when playing on a clay surface.
Yet, as is always the case, success is never achieved easily, and Nadal's lifelong dedication to the sport, and his rigorous training, is a prime example of it. Born Rafael Nadal Parera on 3 June 1986 in the small town of Manacor, situated on the island of Mallorca among the Balearic Islands of Spain, Nadal showed great affinity for various sports.
As the oldest child and only son of Ana Maria Parera Femenias and Sebastian Nadal Homar, a respected businessman of Mallorca, Nadal spent his early childhood playing football under the influence of his paternal uncle, retired football all-star, Miguel Angel Nadal.
As he grew up, sharing an apartment with his parents and younger sister, Maria Isabel, Nadal formed a fascination with the popular anime 'Dragonball' and his favourite character 'Goku', which convinced him to attain the physique he possesses today. Nadal is often referred to as the Dragonball Tennis Ace of the world, but might never have got into tennis without guidance.
Fascinated with Brazilian football legend Ronaldo de Lima, Nadal hoped to become a footballer with a prolific career. That was until another uncle, Toni Nadal, who introduced him to the game at the age of three, realised that Rafael had a natural talent for tennis. At the age of eight, Rafael won his first championship in an under-12 tennis tournament, convincing him that tennis was his true calling.
Talking about his childhood, Nadal often refers to his parents as the greatest influence in his life, and personally celebrated their beautiful union. Afraid that all the training and competing might have a negative impact on his education, Nadal's father demanded that he choose only one sport to play. Naturally Rafael picked tennis, and this became the start of an amazing career. When he turned fourteen, Nadal received an invitation to play tennis in Barcelona, though refused the offer because he believed he could excel in the sport at home.
A year later in 2001, Rafael entered the world of professional tennis, competing in the junior tournaments after defeating former Grand Slam champion Pat Cash during his first clay-court exhibition match.
Almost instantly, Nadal became the one junior player to keep an eye out for, and overnight attracted a lot of attention. As they say, the rest became history, and as Nadal moved up among the international ranks, his game kept improving.
Sadly, as exposed in his autobiography, 'Rafal', while recovering from an injury in 2009, Nadal learned the disappointing news that his parents were in the process of divorce. It's clear to see that Ana Maria and Sebastian Nadal's relationship became the very motivation behind Rafael's desire to stay exclusively with only one romantic partner.
Thus, following the news of his parents' separation, Nadal's career entered into a dark period that severely affected his performance, even on the clay courts, which gave rise to concern among his fans.
#Nadal is the grittiest competitor of all time! pic.twitter.com/p7mXJOYztD

— Layden Robinson (@LaydenRobinson) September 30, 2021
Luckily, the Spanish ace pulled through to once again become a fierce competitor, and quickly resurrected his career.
On the subject of his parents, some reports in 2011 suggested that Nadal's parents reunited after two years of separation, but this hasn't been confirmed by the ace.
Possibly because of this disappointment, Nadal held on to his hopes of one day becoming the sole husband of his long-term girlfriend, Maria Francisca, convinced that even with difficulty, romance can always survive.
Suppose that every 'Goku' needs his 'Chi-Chi'.
A Long Courtship
Rafael met his future wife, Maria Francisca, quite early on in life, but in compliance with retro tradition, their romance only started blossoming after they finished school. Nadal and Maria lived in the same town, where Maria became friends with Rafa's younger sister.
During the earliest stages of their relationship, the pair strictly remained friends, trying their best not to make things awkward at the Nadal home.
However, the couple's chemistry was undeniable, and the two eventually fell deeply in love. In 2005 following their matriculation, Rafa and Perello became an official couple, publicly announcing their relationship and sharing the news with both their closest friends and family, as well as Nadal's adoring fans.
While Rafael focused on his tennis career, Maria went on to study Business Administration in England. In the years that followed, the couple grew their romance, although keeping things as private as possible.
Despite the attention Maria gained from being the partner of one of the world's most famous athletes, she rarely appeared, or spoke in public – Nadal admitted to the public that Maria values her privacy and that appearing in public often causes her to experience anxiety.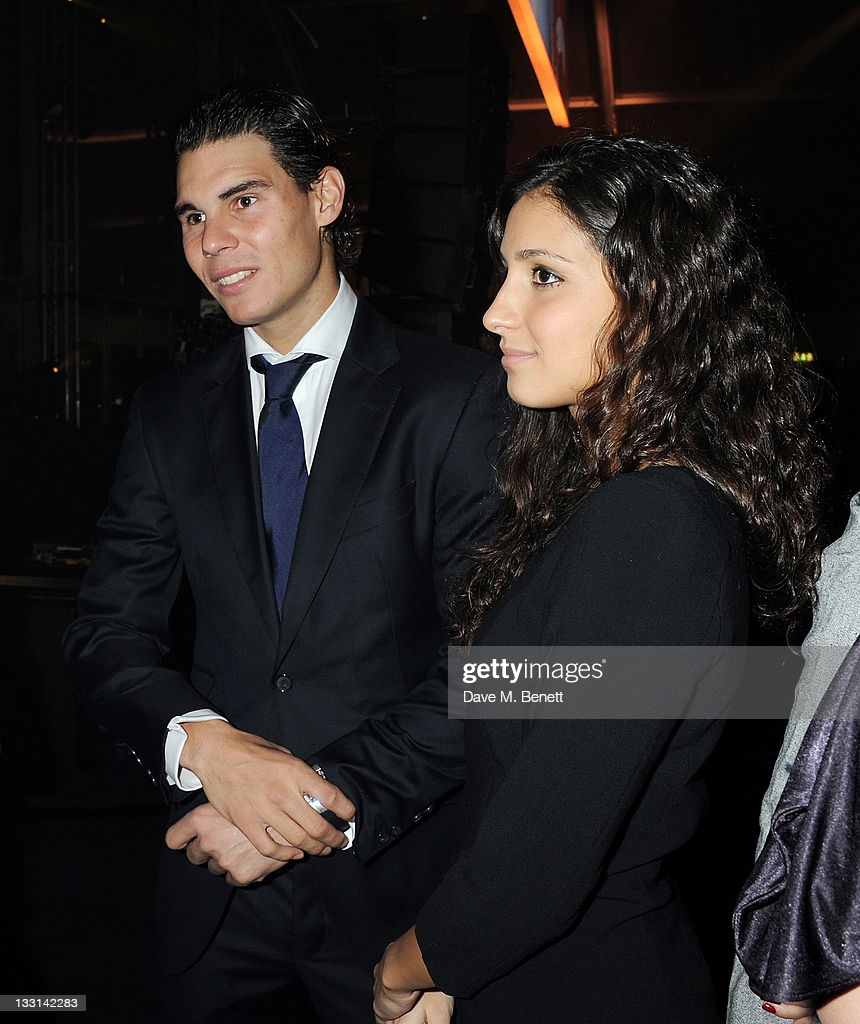 As such, Maria has remained reclusive from the public eye, though in Spain she is a celebrated icon, both because of her relationship with Rafa and her astonishing beauty. After dating for several years, facing numerous difficulties particularly frequent separations, Nadal finally asked the big question in 2018, becoming engaged to his long-term girlfriend.
During the years in the run-up of their engagement, Nadal would often do his best to avoid the question of marriage when posed by interviewers. However, he did state on one occasion that he would appreciate becoming the father of Perello's children, though never said when this could become a possibility.
Upon learning about the good news, the public celebrated with them, but Maria remained a mysterious figure.
Who Is Perello?
Born on 7 July 1988 to Bernat Perello and Maria Pascual, she lived her childhood in a stable home, with both her parents working to provide for the family.
She attended high school in Mallorca, hoping to become a professional herself, as set by the example of her parents.
In high school, Francisca earned the nickname Xisca by which her friends and family identify her, and it became the given name for her in media publications. Following high school, while in a relationship with Nadal, Maria relocated to England where she eventually graduated with a degree in Business Administration.
Sadly, Maria's time in England was not the easiest. As a foreigner unfamiliar with the British language, Perello had to overcome severe handicaps to complete her tertiary education. On top of that, she had to spend a lot of time away from the love of her life, and was unable to support him as Nadal earned recognition on the tennis court. Soon after Francisca started working, but her relationship with Nadal caused upsets in her professional life.
She gained a position at MAPFRE, a company well known for being one of Rafa's biggest sponsors. Sadly, after landing a job in their offices, Francisca became the target of foul rumours, accusations and speculation. According to some, she only got the job because of her connection with Nadal.
This was the very reason why Maria always avoided the attention of the media, hoping she could avoid favouritism in her personal life due to being the partner of a famous athlete. Sadly, in response to the accusations, Maria decided that it was best not to continue working for MAPFRE.
Following this, Maria became the project director of Rafael's philanthropic The Rafa Nadal Foundation, which has done a lot of charity work, including providing relief for flood victims in Majorca. Despite her close connection with Nadal, Maria still prefers to keep her distance during Nadal's matches, saying that she didn't want Rafael to worry and stress about her well-being.
Nonetheless, Maria can be seen among the crowd at times, cheering her husband on as he clashes with the toughest men's single tennis competitors the world has to offer.
Besides her difficult past, little else is known about the Spanish beauty, though she often shares thoughts, special occurrences, and memories on her social media accounts, which gathered large followings in the years since she first started dating Nadal.
Sweethearts For Life
After thirteen years of dating, in May 2018 while on a getaway to Rome, Italy, Nadal finally asked for Francisca's hand in marriage. Maria attended Nadal's later game, showing off her lavish engagement ring, and the couple also broke the news to the public, saying that they would marry sometime in the future.
Although they never revealed the date, the day of their union came sooner than anyone could have guessed, though the couple knew and simply kept it a secret.
For the ceremony, it was clear that Nadal would spare little in the way of expense for his bride's big day. The ceremony was held at the La Fortaleza Fortress in Spain, an historical landmark erected in 1628 that is considered easily the most expensive venue in Spain.
The fortress once played host as the set for the television series 'The Night Manager', as well as the location where Real Madrid football star, Gareth Bale, wed his fiancee. Francisca's dress was designed and made by the famous wedding gown designer, Rosa Clara, while Michelin-star chef, Quique Dacosta, provided the catering.
On 20 October 2019, the couple said their vows, becoming one of the most celebrated, married couples in the sporting world. Now, the only thing that remains is to see the couple raise their family, however, on speaking to the public about the matter, Nadal made it seem as if they are going to wait a while before making that kind of commitment.
According to the tennis ace, he certainly loves children and hopes to one day raise some of his own, but for the time being, Nadal intends to focus on his career. As the tennis ace stated, it is not ideal to raise children while constantly traveling the world. Having said that, Nadal added that he could retire from tennis at any time, and when that happens, he will have enough time on his hands to become a father.
At the moment, despite having faced recent failures on the court, it doesn't seem that Nadal has any intention of retiring, but fans simply can't wait until Maria Francisca shares any news about an expectancy.
While history may not appreciate lovers, we certainly do, and by all means, Nadal's adoring fans and the public wish the couple nothing but the best. Unfortunately, in a recent article published in Spain, the media suggested that Maria could be pregnant.
This news came after the tabloid in question published photos that made it seem as if Francisca sported a baby bump. Another report suggested that the news might be true, considering that Maria avoided drinking alcohol and wine during a recent date night with her hubby.
However, the news is yet to be confirmed, and for the time being, can only be considered speculative news. If true though, the world would soon be celebrating along with the Nadal family as their firstborn arrives.