Johnny Knoxville Gets Divorced – Who Has He Dated?
• Johnny Knoxville is an American actor and WWE wrestler known for his role in the reality stunt show 'Jackass'.
• He began his career in 1992, making his film debut in 1995, and rose to fame with the TV series 'Jackass'.
• He is known to be a respectable family man off-screen, despite his mischievous on-screen persona.
• His first known relationship was with dancer Lydia Worth, and he later married Melanie Lynn Cates in 199•
• He filed for divorce from his second wife, Naomi Nelson, in 2022, but the reason remains unknown.
Born Philip John Clap in 1971 in Knoxville, Tennessee, Johnny Knoxville is an American actor best known for his participation in the reality stunt show 'Jackass', but his face might be familiar to many as one of Hollywood's most prominent actors. Johnny starred in numerous films and comedies over the years, and even enjoyed a successful run as a professional wrestler with the WWE franchise.
Johnny began his career in 1992, featuring as a Cure fan in 'The Ben Stiller Show', which many now would have probably forgotten about, and would later make his film debut in the 1995 blockbuster 'Desert Blues'.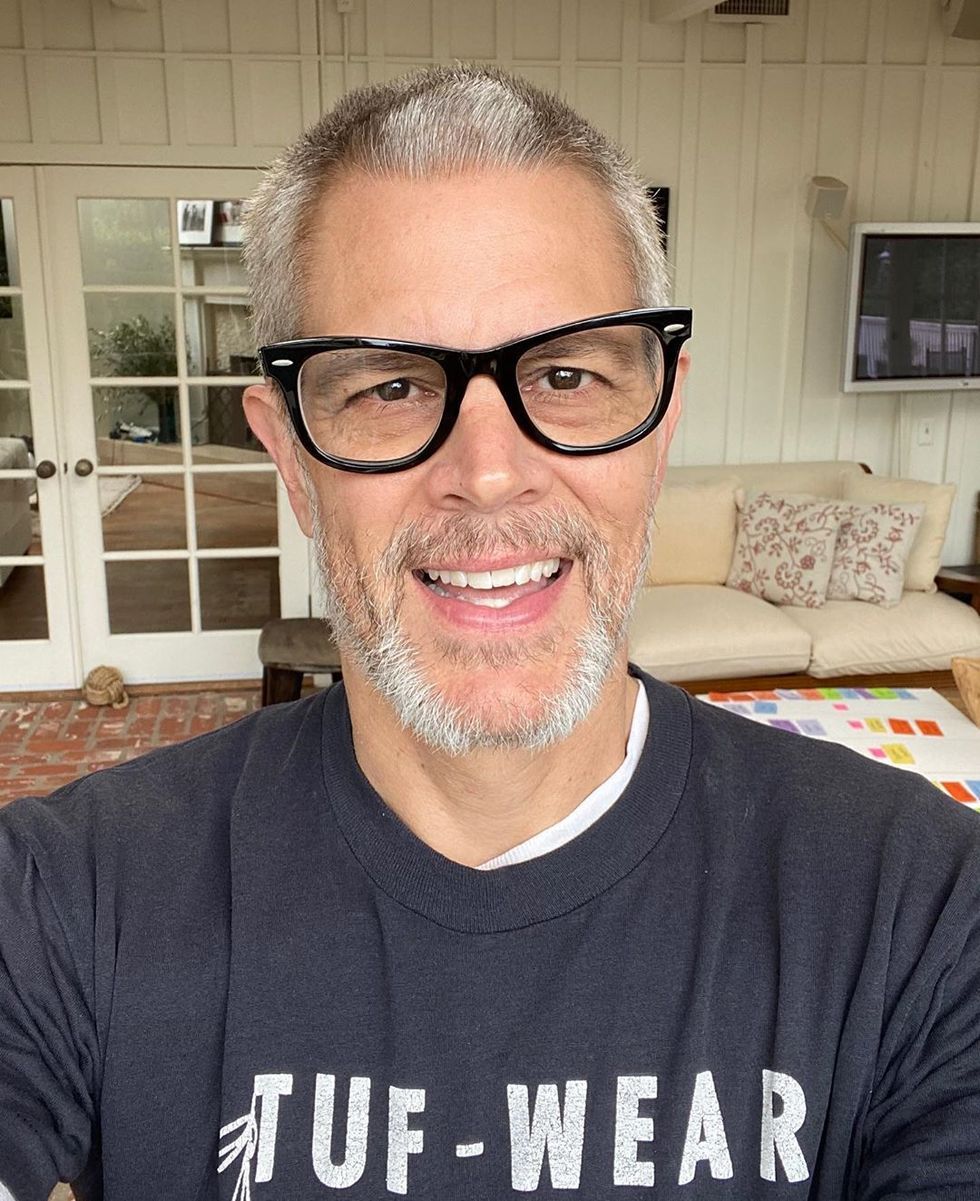 In 1999, Johnny was featured in the skateboarding magazine 'Big Brother' testing self-defence equipment, but only rose to notable fame with the inception of the TV series 'Jackass' and its subsequent sequels and spin-offs that began during the early 2000s.
As the years flew by, however, the cameras saw a side of Knoxville that contrasted his character in the 'Jackass' franchise. In 2004 he starred opposite Dwayne Johnson in 'Walking Tall', and in 2005 earned a leading role in the 'Dukes of Hazzard' film.
Although he is known as a good actor, Johnny surprised his fans with voice acting talent in 2014, when he played the role of Leonardo in the 'Teenage Mutant Ninja Turtles' live-action film.
With his fame earning more time in the spotlight, Johnny began working with the famous wrestling franchise WWE, making his official debut in 2008. Most recently, Johnny returned to the wrestling scene, featuring in a 2022 royal rumble, but was eliminated by Sami Zayn.
Despite becoming known as a member of Hollywood's most mischievous stunt groups, earning him a reputation as a reckless, and perhaps idiotic daredevil, Johnny kept his personal life off camera rather timid in comparison.
The actor and stuntman seldom shares his private life with the public, and most people who have come to know him at a personal level would actually consider him much calmer than his 'Jackass' persona by which Johnny's fans got to know him. In fact, Knoxville is known as a respectable family man, who seems to have had as much success romantically as he did on screen.
While Johnny tries to keep his personal life private, not all his secrets can remain hidden from his adoring public, as the details of his romantic life earned their fair share of media coverage.
As his most dedicated fans would know, Johnny recently filed for divorce from his wife, Naomi Nelson, which would become his second union to end in separation. Regardless, Johnny built a reputation for being a dedicated family man, as he maintained his marriages for longer than the average red carpet couple last.
With that said, and with Johnny's latest 'Jackass: Forever' released, his fans might be wondering who Knoxville's dated throughout his acting career.
A Mysterious Encounter
Knoxville's first suspected hook-up since gaining the attention of gossip media might have been with the 'Mama Mia!' dancer, Lydia Worth, or as she is now known, Lydia Scott-Lee. Unfortunately, very little is known about Lydia's liaison with Johnny.
Considering that the actress earned a reputation for bedding just about any Hollywood star, there is little doubt about the authenticity of Lydia and Knoxville's encounter, but it's safe to say that the pair never developed a serious connection. Exactly when this encounter happened is anyone's guess, though the most likely possibility suggests that it happened anytime between 1992 and 1994, sometime before Knoxville tied the knot for the first time.
Since then, Lydia dropped her last name along with her promiscuous reputation, but of course not before causing rumour stirs following possible encounters with the likes of Jack Osbourne, Mickey Rourke, and Tommy-Lee Jones. The British dancer tied the knot herself in 2013 with Andy Scott-Lee, whom she started dating in 2008.
The First Wife
Following his wild fling with Lydia Worth, Johnny moved on into a serious relationship with the lady who would later become his first wife, Melanie Lynn Cates. Information on the couple's early history is hard to find, as they kept most of their life together strictly private.
How the couple met remains a mystery, and all the public knows about Johnny and Melanie's romance is that they tied the knot on 15 May 1995. The couple welcomed their only child, a daughter they named Madison, on 4 January 1996, who earned a feature among the credits for 'Jackass' and can be seen in behind the scene footage added to the film's DVD release.
Here is the Rewind for "Dukes of Hazzard!"

The Dukes of Hazzard turns 16! Relive your favorite moments from the film with E!'s 2005 interviews with Jessica Simpson, Johnny Knoxville and Sean William Scott. Watch!

Posted by E! News on Thursday, August 5, 2021
In July of 2006, following eleven years of marriage, news broke about Knoxville's separation from Melanie. At the time many people speculated that his 'Dukes of Hazzard' co-star, the beautiful Jessica Simpson, might have been the reason for Johnny's divorce, as the two were caught numerous times casually enjoying each other's company.
Simpson was still married to Nick Lachey around that time, but it was no secret that the couple were experiencing relationship difficulties. Simpson later divorced Lachey, and in her confessional memoir 'Open Book', Jessica revealed many secrets about her life, among which that she formed an emotional bond with Knoxville while they filmed 'Dukes of Hazzard'.
She explained that the two would often exchange stories about their struggling marriages, and encourage each other with secret notes and relationship advice. However, although Simpson didn't form a physical romance with Knoxville, she admitted to feeling guilty about emotionally confiding in her co-star.
However, it's safe to report that Jessica wasn't the reason behind Johnny's first divorce. During an interview with the 'Howard Stern Show', Knoxville consented to a lie detector test, during which Stern questioned him about his relationship with Jessica. The results revealed that Knoxville didn't sleep with Simpson, though the two may have connected romantically. Among the barrage of questions, Howard asked if Johnny ever kissed Simpson, to which he answered negatively. However, the results of the test suggested that Johnny lied, but Jessica and Johnny didn't reconnect, and their friendship faded into personal history.
RT if you love #JohnnyKnoxville pic.twitter.com/zzPMWziC5E

— Johnny Knoxville Fan (@JohnnyKFans) February 9, 2014
Knoxville filed for divorce in 2007, and by March 2008 the couple was legally divorced. However, the final divorce proceeding was only settled in 2009, by which time Johnny had already started his next relationship. The real reason for Melanie and Johnny's divorce remains uncertain, and is as much of a mystery as the rest of their relationship.
A Second Try
Following his separation from Melanie, Knoxville began dating Naomi Nelson, though once again, Knoxville kept the details surrounding their relationship private. Naomi is best known for her work as a documentary filmmaker, and generally doesn't attract much attention to herself.
In 2009, with his divorce proceedings behind him, Knoxville announced that Nelson was expecting their first child together. As the actor explained it, the couple felt that it was time to procreate, and they were very excited to welcome their first child into the world. Of course, this would be Knoxville's second born. In December later that year, Naomi gave birth to their son, Rocko Akira.
The couple tied the knot in the following year, exchanging vows on 24 September. In 2011, Nelson fell pregnant again, this time giving birth to Knoxville's youngest daughter, Arlo, sometime in October.
Sadly, on 17 June 2022, following twelve years of marriage, rumours surfaced that Johnny and Naomi's relationship had come to an end. Johnny later confirmed the news, saying that he filed for divorce, but that he had been separated from his wife as of September 2021.
Johnny further explained that the reason for their separation was irreconcilable differences, but kept the details private. So far, no one really knows what happened between the couple, nor when the divorce would be finalised. Whatever may be the case, we wish them the best and hope that everything can be settled amicably.