The Reason Why Vitali Klitschko Divorced After 25 Years of Marriage
• Vitali Volodymyrovych Klitschko is a former Ukrainian professional boxer and politician.
• He is the mayor of Kyiv and head of Kyiv city state administration.
• He and his wife Natalia Egorova announced their separation after 26 years of marriage.
• Reasons for the separation remain unknown.
• Natalia is supporting Ukrainian refugees who fled to Germany.
Vitali Volodymyrovych Klitschko is a former Ukrainian professional boxer, and a politician who currently serves as the mayor of Kyiv, as well as the head of the Kyiv city state administration. Vitali began his professional boxing career in 1996, going on to win multiple world heavyweight championships with 47 matches, of which he won 45, earning him the nickname 'Dr. Ironfist'.
Vitali was born on 19 July 1971, in the then Soviet Socialist Republic of Kirghizstan. In 2005 Klitschko started his political career, ending second overall in the 2006 mayoral election of Kyiv, eventually earning the office in 2014; a year after retiring from his successful boxing career.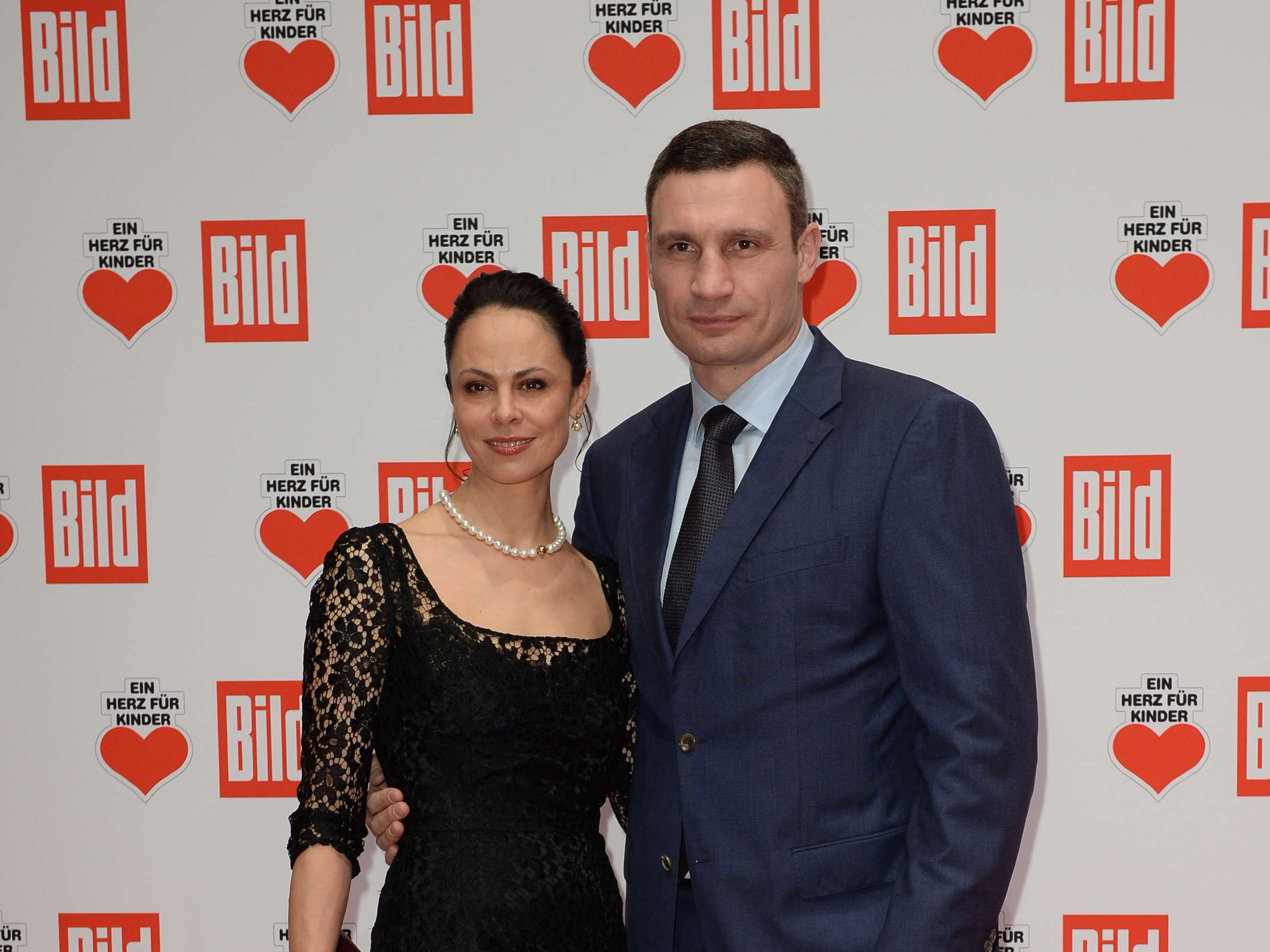 Although Vitali enjoyed a successful career in boxing and continues to excel in politics, which has earned him world renown, the Ukrainian politician has most recently been making headlines for completely different reasons.
Amidst the Russian invasion of Ukraine, in which Vitali earned international praise as a symbol of Ukrainian resistance, Klitschko's separation from his wife, Natalia, grabbed the attention of gossip columnists. The couple announced their separation after 26 years of marriage, leaving people to question exactly what led to the divorce, and why now.
Unfortunately, Vitali has kept the details of his personal life secret, and information concerning his relationship with Natalia is hard to find. It's known that she was born in Kyiv on 26 February 1974, and the only readily available information on the couple indicates that they married on 26 April 1996. Natalia, nee Egorova, a former tennis star and model, would later give birth to their firstborn, Yegor-Daniel, in 2000, and their daughter Elizabeth-Victoria was born in 2002, followed by the couple's youngest son, Max in 2005. She's now a meditation coach and yoga teacher.
Reasons for the couple's separation remain up for debate, as little mention of their divorce has earned publication. However, Natalia, who is of half-German origin, has been living separately from Klitschko for several years. Natalia moved to the German city of Hamburg, though despite living apart, the couple maintained a good relationship.
According to Vitali, he continuously writes to Natalia, especially in the wake of the Russian invasion, to keep her and their offspring informed on his safety.
When questioned about the divorce, Klitschko simply said that the pair have lived apart for many years, and decided that it was time to make the divorce official. Vitali also stated that it was a mutual decision agreed upon by both parties, and that he will continue to keep the relationship as good and kind as possible, even though they have officially parted ways.
While Klitschko manages the city of Kyiv during this terrible time for Ukraine, as both a member of the Ukrainian resistance and mayor of Kyiv, Natalia has shown her support for the country by taking care of Ukrainian refugees who fled to Germany.
Unfortunately, there is little else to report on the Klitschko divorce, but whatever the future may hold for the couple we wish them nothing but the best. Our condolences go out to all those affected by the conflict in Ukraine.