The Untold Truth About Porsha Williams' Wedding
It has been a common tradition in the spirit of romance for young girls to dream about their 'big day', with some planning that white, pearly dream wedding long before their first taste of love. Sure, modern society stepped away from the old-school traditions that our grandparents once framed in the photographs of their past, but even to this day, hosting an extravagant ceremony remains an indelible milestone in the life of every girl.
Many still keep the dream of a perfect romance alive, hoping to become that lucky princess so often immortalised by the cinema.
Among the starlet society of Hollywood, the dream of a perfect wedding is no different, though it's an ideal that they easily achieve, and among the stars and idols, it seems to have become something of a competition.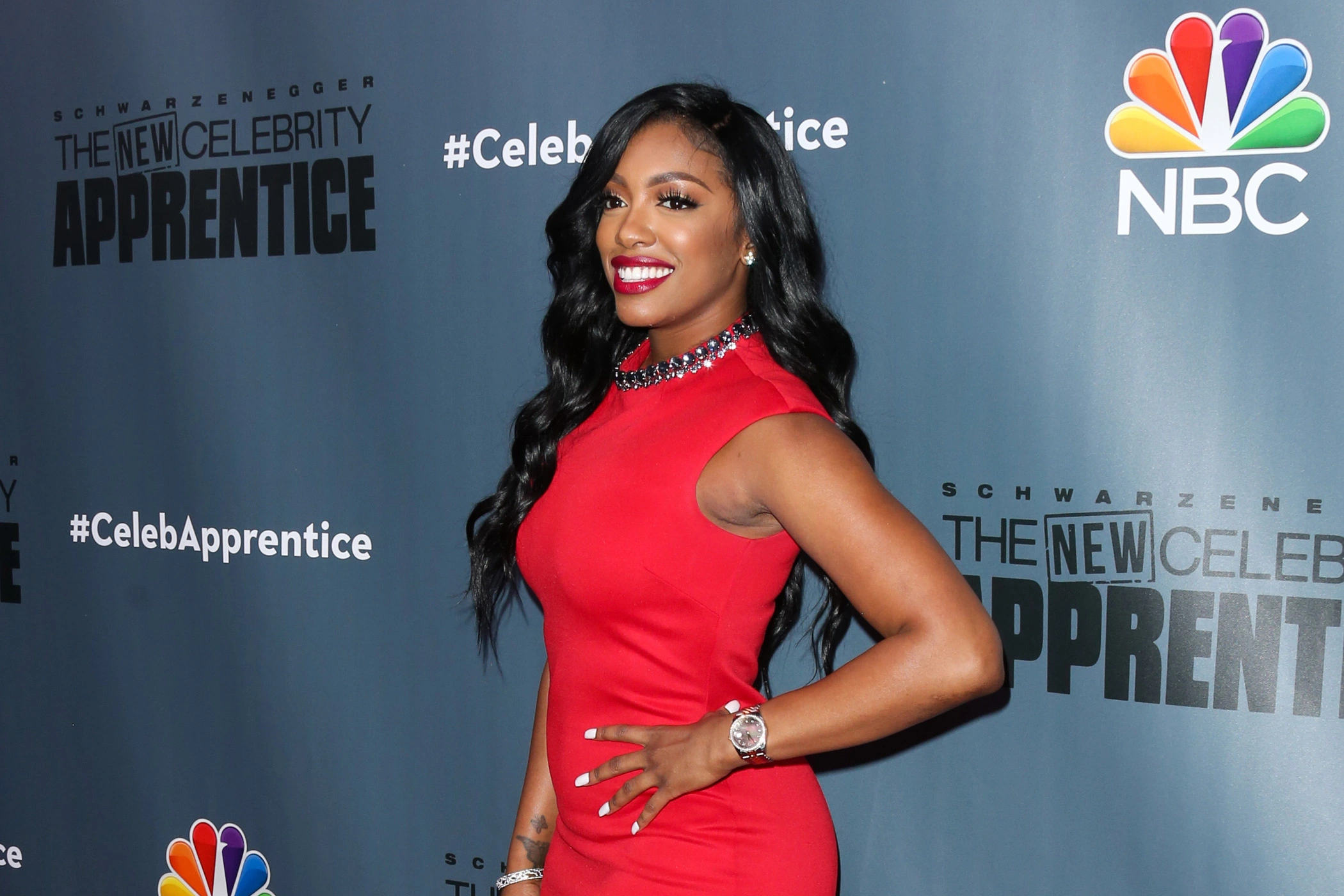 Walking down the aisle in a lavish celebration has become a fashionable statement of status and wealth, particularly for those who appear on the red carpet, as brides attempts to outdo one another, going to extreme lengths to achieve what is only possible for the rich and famous.
From the iconic, budget-shaming wedding that Eddie Murphy hosted with his first wife, to Brad Pitt and Jennifer Aniston's outrageous ceremony, and of course, Kim Kardashian and Kanye West's record-setting celebration, Hollywood certainly took the term 'Big Day' to heights unattainable for most.
Although in recent times, celebrities began stepping away from luxurious ceremonial celebrations, with many weddings (eventually) becoming more memorable than the marriage, some celebs continue their pursuit of the most extravagant, expensive ceremony.
For the reality television star Porsha Williams, extravaganza became the intended theme for her nuptial ceremony, as she celebrated her walk down the aisle on two separate occasions.
For those who may be a little uninformed, Porsha Williams is a reality television star, who rose to fame through her appearance in 'The Real Housewives of Atlanta' – "RHOA" – and towards the end of 2021, earned her own spin-off series, 'Porsha's Family Matters'.
Those who follow Porsha on the shows or through her social media presence, may know that the 41-year-old recently tied the knot in two separate ceremonies held earlier this November, both to the same man, Nigerian entrepreneur Simon Guobadia.
While it may seem odd to hold two ceremonies, there is a logical explanation for it, but this didn't keep Porsha from celebrating in a very affluent style. Quite surprisingly though, both ceremonies went down smoothly, which is rather unexpected for a reality television housewife.
A Questionable Union
Porsha's wedding ceremonies may have taken place without any drama, but this doesn't mean that her romance with Simon goes without some mentionable shadow. In May of 2021, Porsha announced her engagement to Guobadia on Instagram, sharing a selfie of herself and her new fiance shortly after Simon asked the big question.
This followed Porsha's failed relationship with her former fiance, Dennis McKinley, which ended badly and with all their dirty laundry aired in public on both social media and reality television. Porsha, who previously endured allegations of infidelity, stated in her Instagram story that her engagement to Simon happened suddenly.
Williams mentioned that her relationship with Simon at the time had only reached the first-month milestone but assured her followers that the couple was crazy in love, and although things progressed quickly between them, she and Simon intended to live life to the fullest.
Considering her previous short-lived romance with Dennis, an Atlanta businessman, William's followers and fans of 'The Real Housewives of Atlanta' expressed their skepticism, believing that the relationship might end prematurely.
However, while this concerned her followers, Porsha took to social media to reassure her fans, saying that she pursues happiness in her everyday life, avoiding all that is negative by focusing only on positive wishes.
She also said that Guobadia makes her happy, insisting that this was all that mattered to her. In addition, following several episodes of the reality show that focused on Porsha's newfound romance, people could not help but express their uneasiness about the age gap between the two. Guobadia recently celebrated his 57th birthday, while Porsha has only now entered her fourth decade.
Regardless, the couple celebrated their decision to marry, with Simon expressing his disregard on social media. Taking to Instagram, Simon insisted that they work hard on sustaining a healthy relationship, and are very happy together, adding that he's proud that they found each other and that he intends to stay by Porsha's side.
Simon also shared pictures of the proposal on his Instagram account, including a snap of the engagement ring he presented to Williams, thus confirming the good news.
Considering that Porsha shared a child with McKinley, three-year-old Pilar Jhena, her fans expressed their curiosity about Dennis's thoughts on the engagement. In response, Williams posted a Mother's Day picture on her social media in which Dennis and Simon shared the frame.
The caption on Porsha's story suggested that the encounter happened in good spirits, saying that both men are supportive of the situation, respective towards her happiness, and will do their best to co-parent PJ as best as possible.
However, while fans expressed concern about the hasty engagement, this is not the darkest shadow to be cast on the relationship. Many viewers of 'The Real Housewives of Atlanta' might recognise Simon from the show, as he, along with his now ex-wife, Falynn, earned an introduction in the 2021 season of the show, which introduced Falynn as one of Porsha's friends, now making it seem as if Williams might be a homewrecker.
Following Simon and Falynn's appearance in the reality series, later that year in April, Simon unexpectedly announced his separation from his wife, stating that his wife has long been estranged from him, and that it was a mutual decision to part ways, adding that it's better for both parties.
Naturally, Porsha expressed her disgust about the allegations, saying that she had nothing to do with Simon and Falynn's divorce, adding that her romance with Simon is of a positive, loving nature, insisting that their relationship is a step forward for both her and Simon.
Regardless, fans and followers of the reality TV star can't help but wonder if everything really is as positive as Porsha claims. Nonetheless, despite all the concerns people may have, the pair continued their relationship and eventually tied the knot.
Thank you @Forbes and @Cathy_A_Olson for sharing how I prioritize my mental health! Such an important conversation that I am happy to be a part of. Read the full interview here: https://t.co/D0ZV8fWMWP

— Porsha Williams (@Porsha4real) May 17, 2022
A Seven-Gown Fashion Extravaganza
Now, you might be wondering why the couple would exchange vows in two separate ceremonies, but the answer is rather simple. One of the most beautiful concepts regarding Guobadia and Williams' relationship is that, despite both partners being of African ethnicity, they do not share the same cultural background.
As mentioned, Simon is a Nigerian who hails from the city of Benin in Edo state. As such, Nigerian tradition dictated that Guobadia should exchange vows with his wife-to-be in a ceremony administered under native customs and law.
Of course, Simon didn't want to spoil his bride's nuptial dreams, so the couple decided to hold two ceremonies, one in Nigerian tradition, and the other by American custom. On the 25th of November 2022, the pair hosted the Nigerian traditional ceremony at the Four Seasons Hotel in Atlanta with 250 attending guests.
Travelling from as far as Africa and England, the guests joined the celebration to witness Porsha in a stunning red gown exchange vows with Simon. The masterpiece, designed by Lakimmy, an African-based luxury bridal wear designer, sported an exotic design customary of the Edo traditions, and most certainly made Williams stand out as an African princess. She also wore the traditional accentuating headpiece, known as an okuku, decorated with Benin coral beads.
Throughout the ceremony, Porsha took special care to follow exact instructions so ensuring that every detail went according to traditional custom, which required intricate research to perfect. Regardless, Porsha said during a later interview, that she had no regrets about the ceremony, and was honoured to embrace her husband's culture.
Although the ceremony focused on the bride and groom, as is traditional, the couple's children also had parts to play. During the ceremony, young PJ accompanied her mother in a beautiful, bright pink gown which complimented her mother's similarly themed dress.
The adorable combination of mother and daughter naturally earned them a special feature on both Porsha's social media and the media's coverage of the ceremony. Followers and fans couldn't help gushing, expressing their praise and admiration towards PJ's stunning appearance, but of course didn't withhold compliments about the bride's several gowns she donned as the night's celebrations continued.
Amidst a scene decorated with colourful floral exhibits and luxurious golden accents, Benin dancers entertained the guests with traditional performances, as the couple received blessings from the guests.
Throughout the night, Porsha made appearances in several different dresses, each more extravagant than the previous. Following her pink dress, Porsha would again appear in a traditional Nigerian dress of velvet blue, which she then exchanged for a white dress laced with bright, sparkling crystals.
The second ceremony, held the following day at an Atlanta local Methodist church in the western tradition, featured everything from glamorous make-up to sparkling jewellery true to every girl's bridal dreams. The groom wore richly detailed attire designed by Jeremiah Ogbodo, also known as Swanky Jerry, who also tailored Simon for the Nigerian traditional ceremony, while his groomsmen donned exclusive Vera Wang Black tuxedos.
Accompanied by her brother, Hosea Williams III, Porsha walked down the aisle in a beautiful white gown designed by Frida, to the sounds of a 40-piece orchestra, and the voice of Tasha Cobbs Leonard performing 'For Every Mountain'.
The reception, hosted at St. Regis Atlanta, featured a similar theme to the traditional ceremony, which included elaborate floral decorations touched with golden trimmings.
Porsha attended the reception in a beautiful white lace dress by Albina Dyla, and for the after-party, wore a summer fringe dress by the same designer.
The R&B group Dru Hill provided entertainment at the reception and performed 'Beauty Is Her Name' as the newlywed couple took to the dance floor for their first dance. The group happened to be Porsha's favourite, and she later stated that it was a lifelong dream to dance with her husband during a performance by the group.
To top everything off, the couple's wedding cake featured perfect golden icing, and was so high that they had to cut it with a sword.
The guest list included many familiar names from "The Real Housewives of Atlanta", both former and current featured stars, such as Kim Zolciak-Biermann, Kandi Burrus and NeNe Leakes.
Following the two celebrations, which featured Porsha donning no less than seven extravagant outfits, Simon commented that it was a phenomenal journey, and that he could not ask for a better wife.
However, one former housewife didn't receive an invitation to either of the ceremonies – what would a reality television star's wedding be if it lacked a little bit of drama?
Unspoken Drama
Followers of 'The Real Housewives of Atlanta' would be aware of the tenuous drama between Porsha and fellow housewife Eva Marcille, who was responsible for airing Williams' dirty laundry in the show.
Known as Eva the Diva, she first earned her stardom as an 'America's Next Top Model' contestant and winner, later earning a place on 'RHOA' as a friend, before appearing as a regular feature.
Now, everyone who followed the show closely might remember how Eva once outed Porsha for her infidelity against her first husband, Kordell Stewart. Of course, this earning Eva a lot of backlash from Porsha, who didn't hold back on the insults, as she called Eva's private parts 'ageing hens practising social distancing'.
Naturally, with the feud between the two housewives reaching boiling point, Eva wouldn't receive an invitation. during a later interview, Eva stated that it was only be expected, as there is no relationship between them.
When questioned about what caused their relationship to sour, Eva said that she once thought Porsha to be a friend. However, upon watching the show for herself, she came to the sad realisation that she was the only one that considered them to be friends.
As can be expected, fans of 'RHOA' expressed their disappointment about not inviting Eva to the wedding. It would be expected that Porsha simply avoided inviting anyone who might cause unwanted drama, and quite possibly dodged a bullet.
Viewers may also be familiar with the known tension between Kandi and NeNe, which made it seem odd that both were invited to the wedding. Some really expected the two housewives to bring out the claws during the reception, but fortunately, nothing of the sort happened.
In fact, it actually seemed as if Kandi and NeNe may have buried the hatchet and rekindled their friendship. The two spent time in each other's company during the reception, appearing positively friendly. In an interview following the ceremony, the two admitted that they'd hugged and made up, giving fans hope about a renegotiated peace treaty between the two, once considered frenemies.
With Simon and Porsha's beautiful but uneventful ceremony completed, their followers and fans most likely wish them the best in their marriage, and whatever the future holds for them.