Who has Angelina Jolie dated? Dating History Since Youth
American actress, filmmaker, and humanitarian, Angelina Jolie Voight, the daughter of actor and actress Jon Voight and Marcheline Bertrand, has throughout her long and successful career been known as not only one of the the highest-paid actresses, but also as one of Hollywood's most seductive sex idols.
Her appearance, as described by many, including Clint Eastwood, is thought to be of a high standard of beauty that is critically accredited to her characteristic feline eyes, bee-stung lips, and voluptuous figure, which is more than likely the fuel behind her promiscuous reputation.
However, many believe that her superstar sex appeal may have been a cause for both success and failure. While many of her roles succeeded due to her famous sultry disposition, but it may also have prevented her from being cast in more dramatic, platonic roles, but which in turn would not allow her to display her full potential as the brilliant actress that many consider her.
That posture #AngelinaJolie has 👑 pic.twitter.com/9BW6TgpU2M

— Jolie D.C.M.G (@RadicalTres) September 10, 2020
Nonetheless, her beauty has afforded her the affections of many men, who attempted to tame the wild vixen, but rarely did any of them succeed.
Angelina has not been shy about her sexuality, and is known for being bi-sexually inclined, and to have had relationships with several women in the past. Her romance and later marriage to Brad Pitt – which has been famously termed Brangelina – is by far her most popular involvement yet, although she has been involved with numerous other men and has had a long history of previous marriages and romantic encounters.
Starting as far back as her first romantic relationship that happened long before her claim to fame, we search for all the presumed lucky people who had been the lovers of Hollywood's queen.
Jolie experienced her first affair at the young age of fourteen, at a time that many would consider it to be a puppy love romance, but according to the award-winning actress, her relationship with Anton Schneider had been a deep emotional connection.
Anton has been rumoured to have been the man who deflowered Angelina, and was the first man to win the affection of the child star. Jolie made her debut alongside her father Jon at the age of five, but would only rise to fame a decade later. Jolie claimed that her separation from Anton had been a devastating experience that motivated her to focus on her career as an actress rather than to seek love again.
Her controversial affair began at the age of fourteen, when Anton was sixteen, and at one point had moved in with Jolie and her mother. Jolie stated later that she would have either had him stay with them or would have been reckless with him in the streets.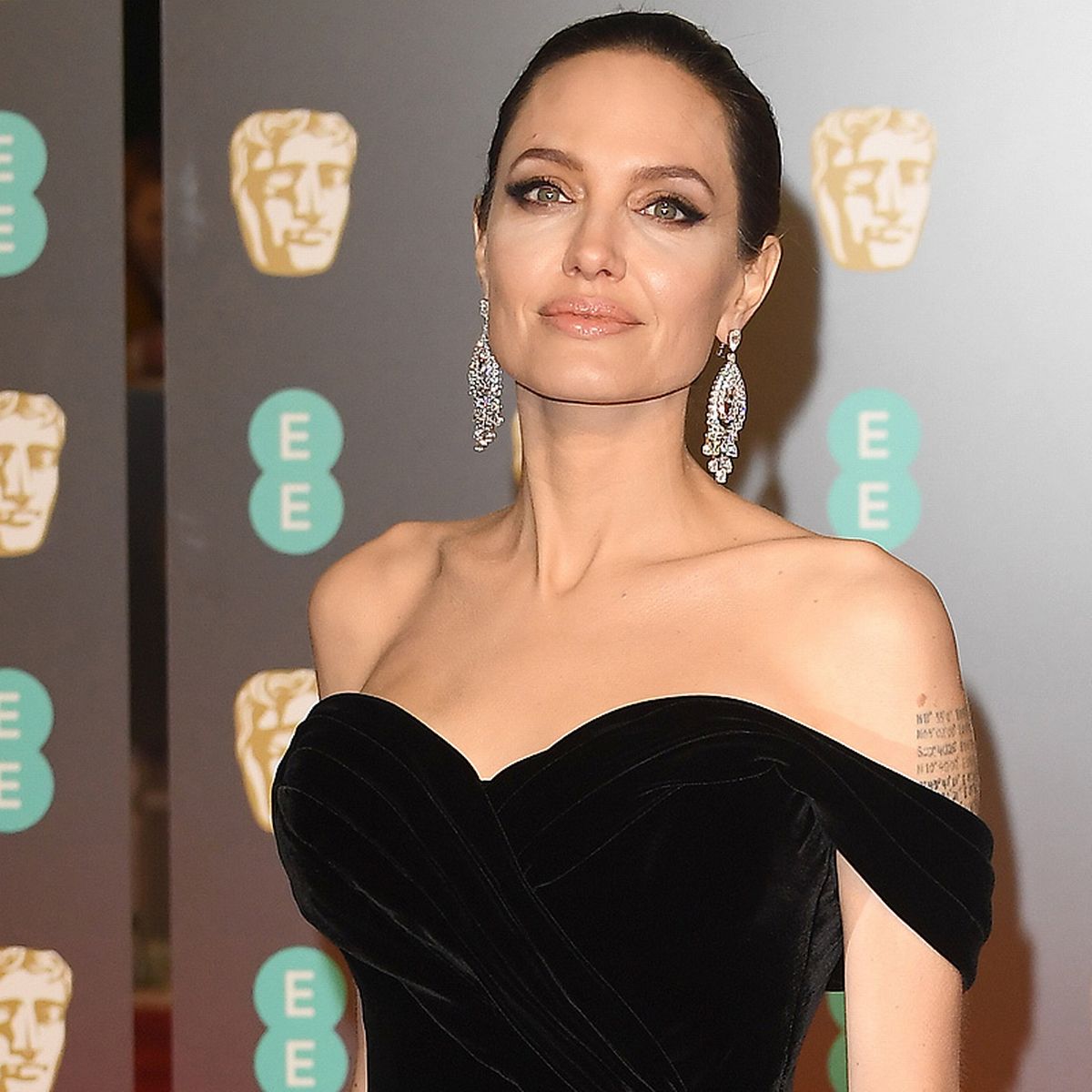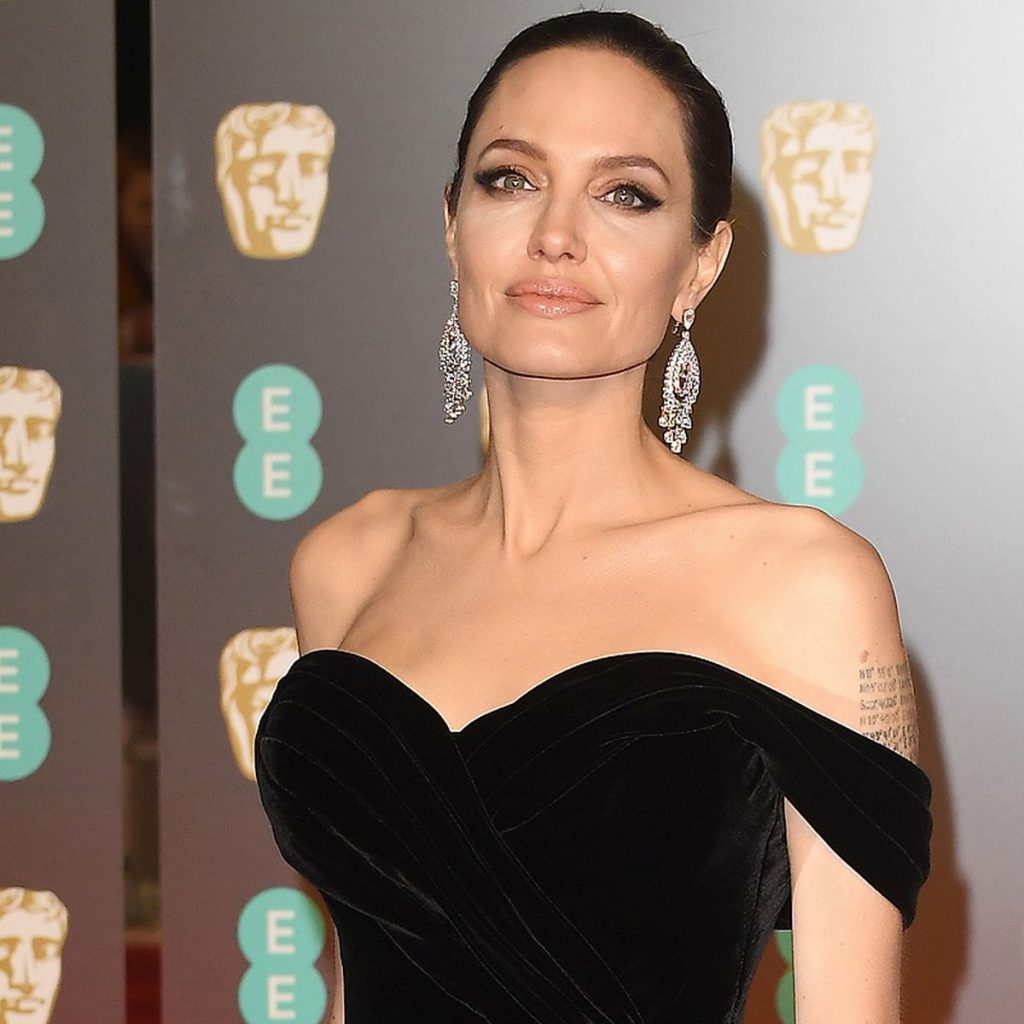 Angelina's mother consented to the relationship, and eventually allowed him to stay with her, in her bedroom.
Anton became a costume designer and has worked on many projects, often running into his now ex-girlfriend on the sets of films. Despite their relationship ending after nearly five years, it appeared to many that they continued to have contact with each other long afterwards.
In 2014, shortly after Angelina tied the knot with her now ex-husband, Brad Pitt, she had a secret rendezvous with Anton. While the meeting apparently wasn't of an intimate nature, some gossip columns suggested that it infuriated Brad, probably only speculation, as their relationship continued for many years afterwards and her supposedly secret meeting had no repercussions. However, there is something true and honest about the saying 'once bitten twice smitten and never forgotten'.
Even Angelina would admit that her first love experience had been influential in her life and even after all the years and failed marriages, Anton would remain someone special, though a bygone.
It might not be confirmed, mostly due to being ancient history, but it has been suggested that Angelina's relationship with Anton was influenced by narcotic abuse. Rumours suggested that the two were hooked on marijuana, LSD, and cocaine, plus the relationship is said to have also involved sadistic sexual behaviour. Some believe that Anton was the first to introduce Angelina to whips and piquerism, a paraphilia that involves cutting and piercing a lover's skin with sharp objects such as knives and pins. However, it was only the start of Angelina's edgy love affairs, as more of her future partners would admit similar behaviour during the course of their relationship.
In 1994, Angelina's romance with Anton Schneider ended, according to her bitterly, but the reason for their separation was never publicly announced. However, Angelina's first episode of scandalous behaviour would gain public notice in 2009, with the publication of Andrew Morton's unofficial biography about the actress.
Morton had been previously recognized for writing controversial biographies on other stars, including Tom Cruise and the late Princess Dianna. At the time of publication, Angelina was 34 years old, and never denied the apparently wild claims in the book, but if they're to be believed, then they may be an explanation into the end of her relationships with both Anton and her mother, Marcheline.
According to Morton's claims, Angelina had an on-going, two-year affair with her mother's boyfriend, Bill Day, beginning in 1992 when she was 16 or 17 years old, and on the point of matriculation.
Bill had been living with them, along with Angelina's lover, Anton. It was said that Angelina eventually confessed the affair to her mother, which did irreversible damage that led to their estrangement, and most likely the end of her teen romance with Anton.
How believable these claims are can likely be confirmed by Angelina's behaviour during the early years of her career. She's known to have once intimately kissed her brother, James Haven Voight, on Oscar night in 2000, which made the tabloids, and hasn't been forgotten to this day. Unfortunately, Angelina's mother passed away in 2007 to cancer, so the claims could not be confirmed by her. Her relationship with Bill Day, on the other hand, ended around the same time, as the alleged affair, without reason being given.
Angelina's Strange Wedding
In 1995, a year following her illicit affair with Bill and the break-up with her first love, Angelina met British actor Jonny Lee Miller on the set of the film 'Hackers'.
Angelina Jolie calls here ex-husband Jonny Lee Miller a great friend despite the split. We wanna know from you. Can you still be friends with your ex?Comment below and tell us #mixbreakfast

Posted by MIX (Malaysia) on Tuesday, May 27, 2014
While working on the film the two started dating, and after a year of subsequent long-distance correspondence, they decided to get hitched. It was a confusing time in Angelina's love life, when she questioning her sexuality, and according to some was when Jolie also had a relationship with actress and model, Jenny Shimizu.
According to Jenny, it had been going on for a long time, but most sources claim that the two most likely met in 1996 on the set of 'Firefox'. Angelina had confirmed that they had a thing going, and openly admitted that she was bi-sexual. She even confessed that if she did not marry Jonny Lee, she would likely have married Jenny.
Despite this, Angelina still married Jonny Lee in 1996 in a civil ceremony, Jolie wearing black rubber pants and a shirt on which she wrote Jonny's name in her blood. Both admitted that they married hastily, and proposed to each other.
Angelina stated that she was uncertain of their relationship, since Jonny was meant to return to England, and it might mean the end of their affair. She also admitted that Jonny had been among the wildest of her lovers and that she had a lot of fun with the actor, who would later gain fame for his role in 'Trainspotting'. Their relationship was mostly low-key in nature, and unfortunately ended after only eighteen months of matrimony.
The divorce was finalized in 1999, before Angelina married for the second time. According to both Jonny and Jolie, the marriage ended consensually, and that it was bound to happen, especially after both of them rose to superstardom. Despite the divorce, the two are still good friends, and continue to have contact with each other. They claim that the relationship ended on good terms, and that neither one is holding a grudge.
However,  Shimizu stated that her relations with Jolie continued long after she had been romantically involved with other people too. According to Jenny, their relationship spanned from 1994 until it ended in 2000, even claiming that Jonny had been involved several times, and was aware of her on-going affair with Jolie. She went into great detail about their activities, and also said that they enjoyed dominatrix sessions, claiming that Angelina was the greatest lover she had ever been with.
In the years that followed, many rumours surfaced, suggesting that Angelina had been dating and having wild encounters with many partners, some while she was married, or at least in a supposed relationship. These included with Timothy Hutton, with whom she had an alleged affair during the filming of 'Playing God', and was still married to Jonny Lee. However, Angelina denied that claim, even after she had the letter H tattooed on her wrist, claiming it was in memory of her brother.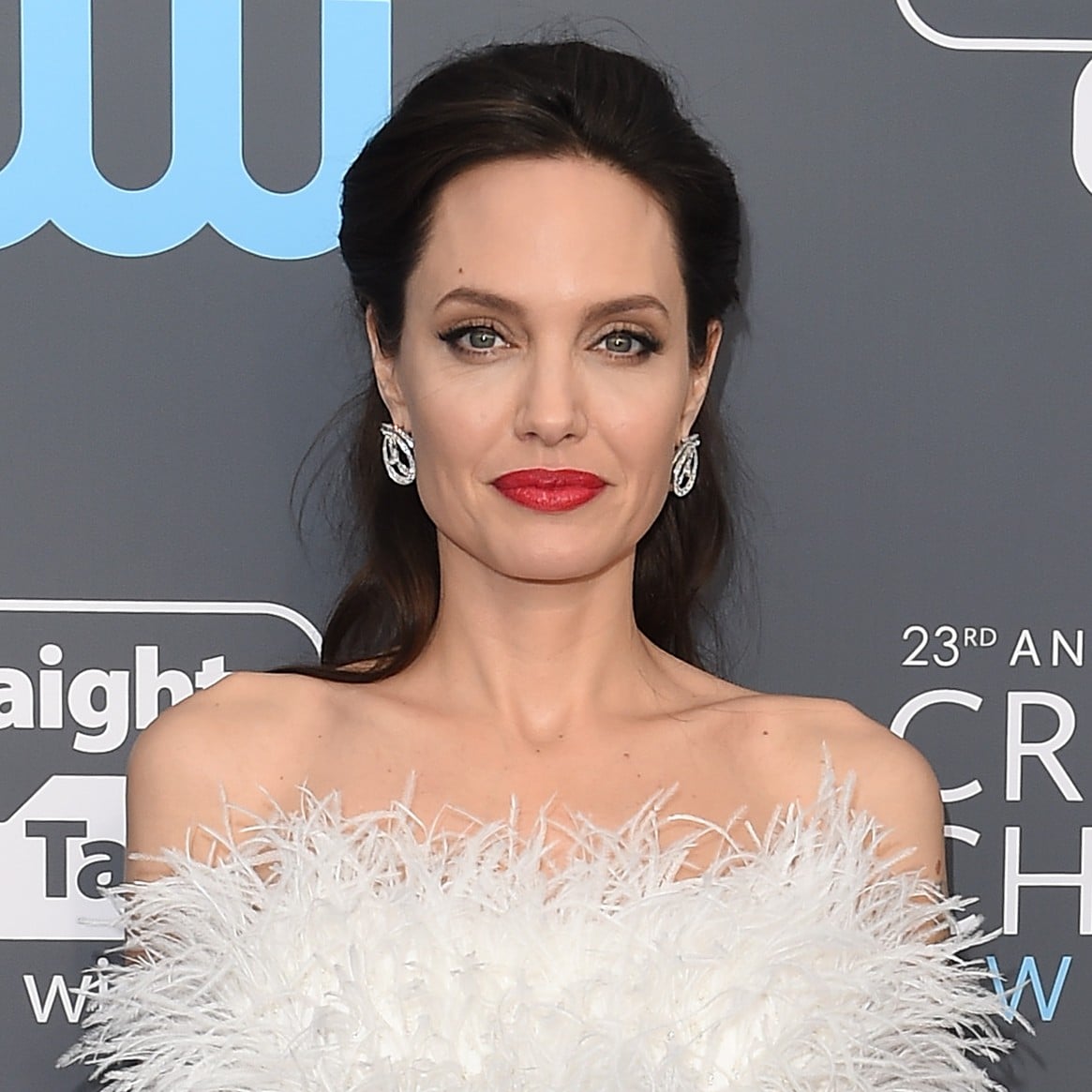 More rumours surfaced that stated she had a sexual encounter with Mick Jagger, but was too unimpressed with the occasion to pursue further involvement. This has never been confirmed and might not be the exact truth, although Angelina did act as a stripper in one of The Rolling Stones' music videos.
Angelina's co-star in the film 'Gone in 60 seconds', Misty Cooper, also came forward with claims that she romped with the starlet during an on-the-set fling. She claimed it happened in her trailer, and that the two had strong sexual desires for one another. Even if it might be true, they never had a full fledged relationship, and things ended because Angelina was seeing her future second husband, Billy Bob Thornton, who had been engaged at the time.
According to more rumours, Angelina also had encounters with Antonio Banderas, Jared Leto, Nicholas Cage, Johnny Depp, Karolina Kurkova and Lady Gaga, which might not all be true, and nothing more than sensational speculations.
Even her supposed alleged fling with Colin Farrell on the set of 'Alexander' turned out to be completely fake.
The same goes for her alleged secret relationship with Val Kilmer, who only stated that he was excited about the opportunity to kiss Angelina, but never confirmed that anything else had gone on between them. During an interview with Cosmopolitan magazine, Angelina confessed that she had only ever slept with – perhaps literally? – four men in her life, which she disclosed to be Jonny, Billy, Brad and a fourth unnamed person, but obviously Anton.
In the year 2000, Angelina married her second husband, Billy Bob Thornton. They met on the set of 'Pushing Tin', in 1999, when Billy was engaged to actress Laura Dern, and a lot of speculation suggests he might have called off the engagement to get involved with Jolie.
While both publicly denied that they were having an affair, it was rather obvious due to their inclination to wear necklaces marked with each other's blood as a token of their affection. It became a sensational topic, inevitably greatly exaggerated by the media, who suggested that it was vials of blood, and made it sound far worse than the relatively simple gesture between the two. The truth about their relationship surfaced, and the pair made plans to marry on 5 May 2000. This meant that Angelina had to finalize her divorce with Jonny Lee, while Billy ended things with Laura. However, after three years of marriage, and shortly before Angelina adopted her first child, Maddox, the pair separated.
The divorce was finalized on 27 May 2003, and when asked about the sudden change in her life, Angelina stated that it took her by surprise how they changed seemingly overnight, and just grew apart.
She also stated that this could happen, no matter how scary it seems, when you get involved and hardly even know yourself. During an interview several years afterwards, Billy revealed more factual truths about why they divorced, and also cleared up the meaning behind their 'blood necklaces'.
Billy blamed the separation on different lifestyle choices, and said that things were far simpler than the media suggested. Billy went on to marry Connie Angland, while Angelina became a fiery topic of discussion after allegations surfaced that she was the reason for Brad Pitt and Jennifer Aniston's divorce.
Brad and Angelina met on the set of 'Mr. and Mrs Smith' in 2004, and despite all the speculation, claim to have started dating only in January 2005. They dated for more than seven years before becoming engaged in April 2012, and despite initially denying their involvement with one another, Jolie announced in 2006 that she was expecting Pitt's child.
Their relationship emerged out of controversy to become the most celebrated romance in Hollywood. As two of the most successful actors in the business, they were often called the king and queen of Hollywood, and were thought of as the real-life Ken and Barbie. The pair became the proud parents of six children during the course of their relationship, which was sealed in matrimony on 23 August 2014.
Three of their children were adopted and three are biological, among whom had been twins, Knox and Vivienne. Their other children include Maddox, the oldest, Pax, Zahara, and Shiloh. However, it wasn't meant to last, and the pair announced their separation in 2016. The divorce was finalized on 12 April 2019, after over fourteen years together.
Rumours of both Brad and Angelina's latest involvements continue to grow, but to date there hasn't been any confirmation off either one being attached, so as of mid-2020, both are presumably single.