Who has Ashley Olsen dated? Boyfriends List, Dating History
Ashley Fuller Olsen is an American child actress and fashion designer, who rose to fame along with her twin sister Mary-Kate, gaining worldwide recognition as a Dualstar act as the stars of several popular films in which they always appeared opposite each other. The twin sisters began their career as actresses in 1987 as baby Michelle Tanner in the popular sitcom 'Full House', with both of the twins sharing appearances on the show.
Though only nine months old at the start of filming, their appearance in the sitcom nonetheless ensured them a future as child actresses. Recognising their potential, Ashley and Mary-Kate began their own brand known as Dualstar, which ultimately aided in the production of many titles starring the Olsens, and gained them world renown for credits that include 'Passport To Paris', 'Billboard Dad', 'It Takes Two', and so many more.
Naturally, all the many Olsen fans and followers would be familiar with every credit on their resume, and the twins certainly established an enormous fan base over the years. Mary-Kate and Ashley earned joint third place on the 100 Greatest Child Stars of all time list, and have appeared on every Forbes Celebrity 100 list since 2002.
Unfortunately, the two brilliant actresses would eventually announce their retirement from the entertainment business, though they then began pursuing an influential career in fashion designing. Born on 13 June 1986, in Sherman Oaks, California to Jarnette Jones and David Olsen, the twins spent most of their early life in Los Angeles, where they attended Campbell Hall School.
Mary-Kate and Ashley also have a younger sister, Elizabeth Olsen, who also pursued a career in entertainment and made her acting debut at the age of four.
From #JuliaRoberts in vintage @MaisonValentino to #AshleyOlsen in vintage @Dior: these are the best vintage celebrity red carpet looks ever. https://t.co/9NeQ97nPMq pic.twitter.com/eD7J2qruBI

— Vogue Australia (@vogueaustralia) January 19, 2020
Though it's clear to see that the Olsen family simply overflows with talent, the twins further developed their abilities by attending New York University where they enrolled into the Gallatin School of Individualised Study program in 2004, shortly before the girls announced their retirement from acting.
Despite the announcement, Ashley continued to make appearances in films, and even starred in the 2013 music video for 30 Seconds To Mars' 'City of Angels', however, she hasn't taken up a substantial role since.
Although the Olsen twins retired from acting, they maintained the interest of gossip outlets and the media, this time around because of their influential beginnings in the fashion industry.
In 2005 the twins established their brand, The Row, and later expanded to include perfume lines, as well as other affiliated brands such as Olsenboye, Elizabeth and James, and StyleMint.
While the twins certainly had an interesting acting career, becoming child stars who developed into eclectic fashion designers, most fans would be more interested to know about Ashley's romantic success, and for good reason.
Although Ashley's dating history may not have endured the kind of heat other celeb couples have, her history includes several interesting names, including rumours concerning Jared Leto and Johnny Depp, and then, of course, there was the time she dated the famous cyclist, Lance Armstrong, however, this was before Armstrong's doping scandal made headlines. Naturally, an A-list celebrity like Ashley would have no shortage of Hollywood's most handsome bachelors standing in line to ask for her hand.
Ashley's First Love
Ashley's first notable romance was with the film producer and CEO of Chapter One Films, Matt Kaplan.
The pair famously dated back in 2001, when both Olsen and Kaplan's careers entered the early stages of their rise to fame.
Unfortunately, many fans most likely forgot about this match-up, or perhaps never even knew about it. It's true that their romance never gained too much attention, despite their influential positions and Ashley's prominent fame, though for them the relationship was significant.
The couple dated for three years, most of which was spent happily together, and because of a lack of details the reason behind their split can't be confirmed. However, according to certain reports, Kaplan attended Columbia University in New York, while Ashley focused on her acting career in Los Angeles, and their decision to assume a long distance relationship placed too much stress on them, and it eventually fell apart.
While this is the commonly accepted reason for their split, it sounds rather too speculative to be the truth, though according to statements released by Ashley's representative, Kaplan and Olsen's break-up was amicable and on mutual terms. Ashley's twin, Mary-Kate, later confessed to Rolling Stone magazine that she was the one who introduced Kaplan to her sister, and believed that the couple could make things work.
The exact truth about their relationship will remain a mysterious affair, with the only evidence and confirmation of it happening left behind in the grainy photos of nostalgic memories. Although the details might be obscure, it seems certain that Kaplan and Olsen enjoyed a very special time together, especially considering that their relationship lasted more than three years.
Of course, Kaplan went on to marry and later divorce the 'Vampire Diaries' actress Clair Holt, while Ashley moved on to her second public relationship, with Scott Sartiano.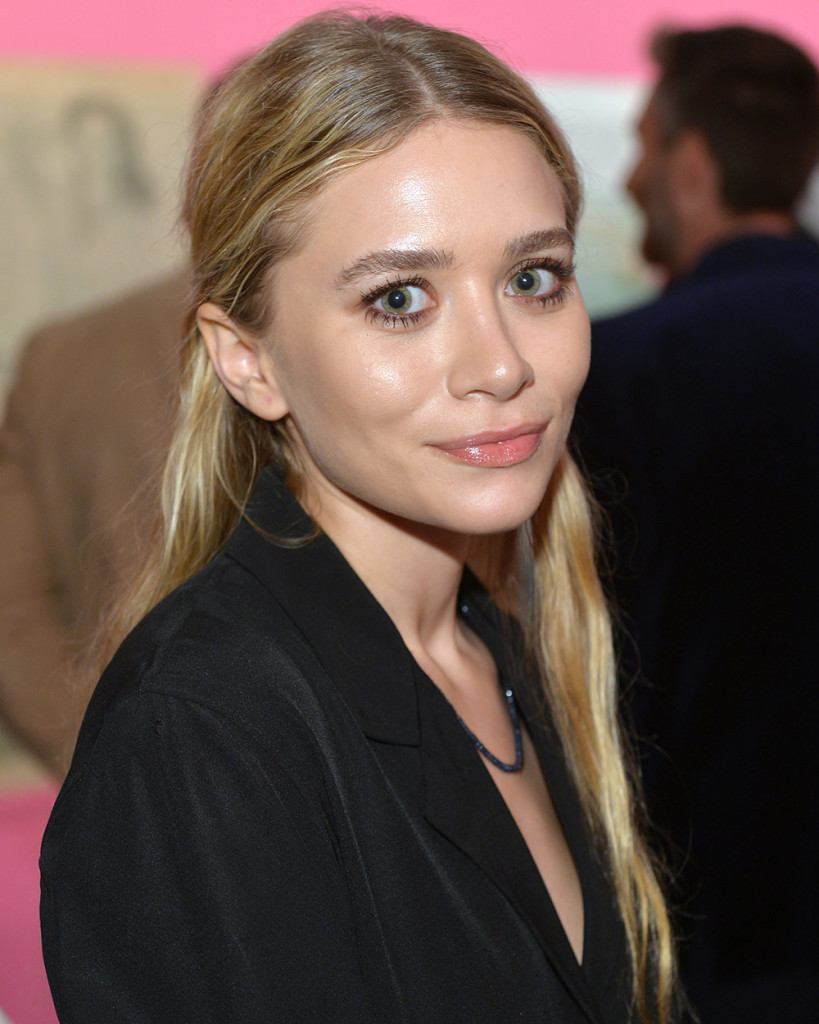 Guilty By Association
Throughout their career, the Olsen twins never gained a reputation for being scandalous, at least when compared to fellow child stars such as Macaulay Culkin and Lindsey Lohan. However, this didn't prevent the tabloids from publishing scandalous speculations about them, even implicating Ashley in particular as an accomplice to narcotics trafficking.
In 2004, following her separation from Kaplan and Ashley's retirement from acting, she became involved with New York Nightclub owner Scott Sartiano, a famous restaurateur well known in the hospitality industry. Sartiano's clubs have become quite popular among celebrities, both local and visiting.
At the time, Ashley relocated to New York to attend varsity, and most likely became acquainted with Scott while enjoying the local nightlife. Unfortunately, their relationship didn't reach the tabloids for romantic reasons, as the sweeter details seemed less entertaining than publishing speculative accusations.
Instead, Sartiano and Olsen made the news after Olsen filed a $40 million lawsuit against 'The National Enquirer' after they published accusations suggesting that Ashley assisted Sartiano with his alleged drug dealing.
Sadly, three months after filing the lawsuit, Ashley and Scott ended their relationship after dating for less than a year. This time, it didn't seem that the break-up was as amiable as before, with some sources claiming that Ashley grew tired of Sartiano's partying lifestyle.
Others, though, would suggest that the accusations published by The National Enquirer were the reason for their split. Either way, things between Scott and Ashley didn't end kindly.
Seeking Security
Following her relationship with Scott, Ashley moved on with Greg Chait, the owner of The Elder Statesman, a luxury clothing brand.
Shortly before, though, Ashley sparked dating rumours after being caught on camera on a night out with Jared Leto, the 30 Seconds To Mars frontman, but the rumours and their relationship didn't last long.
Most sources remain unclear about how Ashley and Greg met, though it's possible that the twins encountered him while interviewing the many designers they mentioned in their book 'Influences', which chronicled the designers who influenced their own designs.
While most of the details are obscure concerning their relationship, it's commonly accepted that the pair dated from 2005 until 2007, when according to some sources, Ashley ended the relationship because Greg didn't want to commit to something more serious. These speculations were never confirmed, and neither Greg nor Ashley ever spoke publicly about what happened, only stating that the break-up was amicable.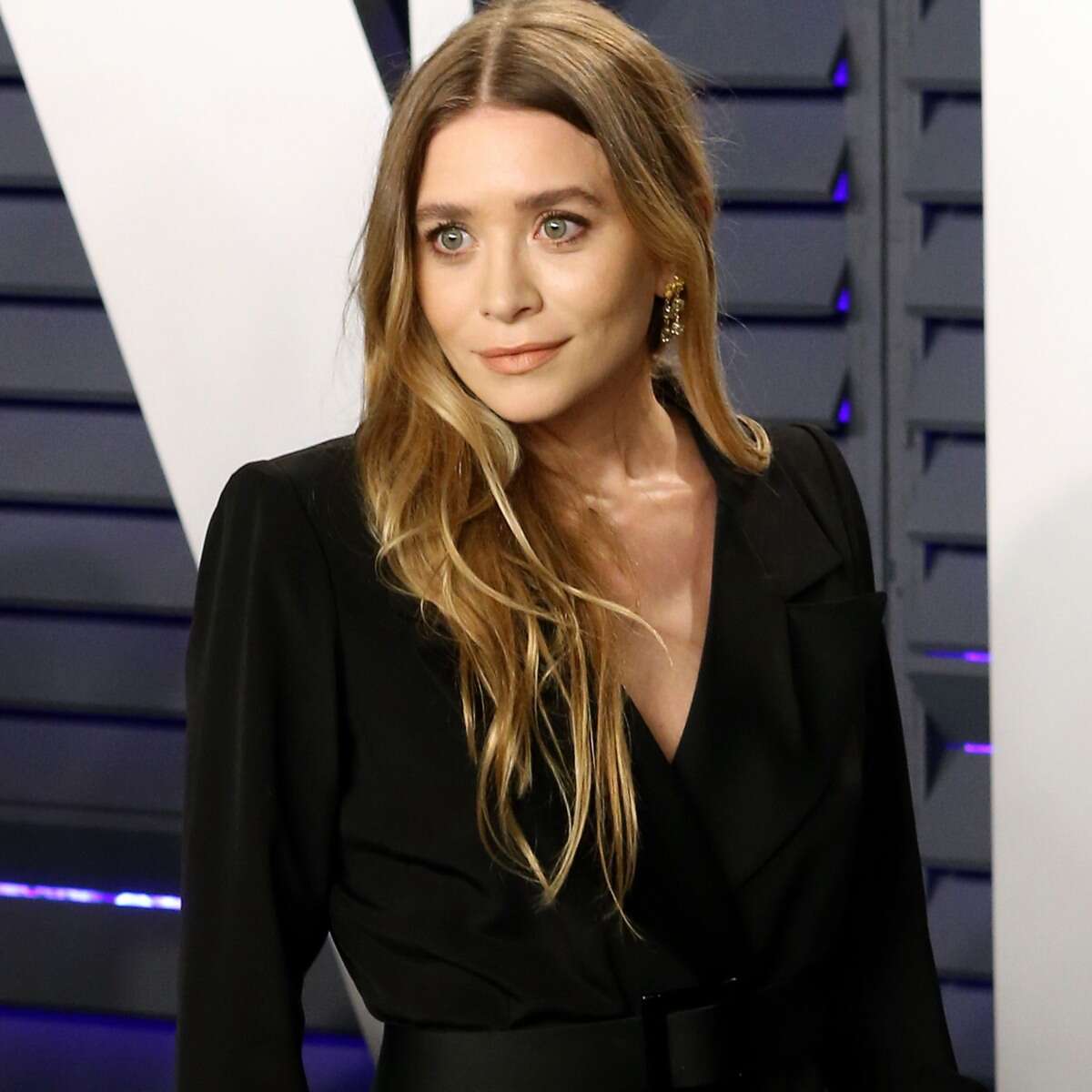 Bad Publicity
In October 2007, Ashley made headlines after spending a night out with the cyclist Lance Armstrong, with the stories suggesting that Ashley spent most of the time drinking wine while sitting in Armstrong's lap. According to the same sources, the couple wasn't afraid to show their affection, but the rumours died down as quickly as they started.
Ashley refused to comment on the rumours, but Lance later admitted what happened between him and Ashley in his confessional memoir, 'Cycle of Lies'. According to Armstrong, John Korioth, head of the Livestrong Foundation, warned him that the relationship would be damaging to his reputation, because of which Armstrong never pursued his interest in Ashley.
Celebrate The Love
Again in 2008, Ashley sparked rumours with Jared Leto following her brief time with Armstrong, though by now it would be clear that Leto is the friend Ashley turns to in times she needs consolation.
According to the rumours, Leto and Olsen were spotted at the Art of Elysium Gala, where they spent the night making out. However, neither Leto nor Ashley was available for comment about the speculative rumours.
Shortly thereafter, Ashley became involved with actor Justin Bartha, and their relationship would become Ashley's most public and celebrated romance yet. The two started dating in 2008, though the specific details about how they met remain an intimate secret known only to them. Ashley and Justin dated for nearly four years, and by October 2008, rumours of an engagement between them were already a hot topic among the tabloids. Unfortunately, Ashley's reps corrected the rumours, stating that although things were serious between them, they had no intention of settling down at that time.
During a 2009 interview, Ashley confessed that her relationship with Bartha meant more to her than anything else in the world, though they sadly parted ways in 2011. After several years of happiness, the couple announced their split, agreeing that they ended things amiably but didn't provide any reason.
It seemed clear, almost six years later, that their split was certainly on friendly terms after Bartha admitted on 'Larry King Now' that Ashley is a brilliant and talented woman, adding that they had a wonderful relationship.
Business and Pleasure
Following her split from Bartha, Ashley took some time away from the dating scene, spending the next couple of years focusing more on her fashion designing career. However, one incident in 2012 gained some attention, especially because it concerned Johnny Depp.
According to rumours, Depp spent a cozy night with Ashley, and got caught on camera as he left her place the following morning.
Neither Ashley nor Depp commented on the rumours, and it would be a year before Ashley committed to her next relationship.
In 2013, Ashley became involved with David Schulte, who at the time was the CEO of Oliver Peoples, most likely due to business. Rumours quickly surfaced, an insider associated with the Olsens claiming that Ashley and Schulte possessed an interest in each other that extended beyond business. Although the rumours were never confirmed, conversely they were just three months later, when the tabloids announced the couple's split.
In 2016, the Olsen twins named Schulte the CEO of their The Row brand, but even their professional relationship turned sour. In 2019, David stepped down as president of The Row, in turn filing a lawsuit against the Olsens, but the nature of their dispute has remained private.
If there was indeed something romantic between Schulte and Ashley, any loving feelings have long dissipated.
Keeping It Quiet
Following Ashley's alleged relationship with David, she became quietly involved with director Bennet Miller. At the time, Ashley would still make appearances in films and on television, though sources continue to dispute exactly how the couple met and the truth isn't commonly known.
Regardless, for the next two years, Ashley and Bennet spent a wonderful time together, although keeping a low profile. The couple was rarely spotted together, and few pictures of them together have survived the years since. The relationship between Ashley and Miller was so quiet that no one could even tell with certainty when the couple parted ways, however, it's commonly accepted that Bennet and Olsen dated between 2014 and 2016, and that at least their relationship ended on friendly terms.
A Busy Year
In 2016, Ashley sparked rumours with the renowned artist George Condo after they were spotted having dinner together. Of course, the tabloids wanted to sell dating rumours, but shortly after the story went public, Olsen's representatives confirmed that it was nothing more than a professional business meeting.
It didn't take long for the rumours to fizzle out, but later that same year, Ashley became implicated in another dating rumour. This time it concerned the famous financier Richard Sachs, though for once the rumours seemed true. The couple became official after spending a double date with Mary-Kate and her husband Olivier Sarkozy at a Nicks game. According to certain sources, the couple was comfortably affectionate with each other, suggesting that they may have been dating for some time already.
Sadly, six months later the couple parted ways, though remained good friends.
Olsen stated that she wanted to focus on her career, but would still hang out with Sachs if the opportunity presented itself.
Artistic Love
As of 2017, Ashley has been in a relationship with Louis Eisener, a professional artist who shares his many adventures with his Instagram followers. Few details are known about the couple, other than what they share on social media and with their fans.
A recent post includes a hike in a forest where Ashley sported a machete. The picture went viral, and many fans took to commenting sweet messages about Eisener and Olsen's relationship.
So far, things between them seem good and heading in a positive direction, and the couple seems very happy.
Most fans of the Olsens are hoping to hear engagement news any day now, and it would certainly be a bit of sunshine, considering twin Mary-Kate's recent, sad announcement about her divorce from Sarkozy.