Who has Baby Ariel dated? Boyfriends List, Dating History
• Baby Ariel (Ariel Rebecca Martin) is a social media personality, actress, singer and anti-bullying campaigner
• She has 34.5 million followers on TikTok, 9.8 million on Instagram, 1.1 million on Twitter and 3 million subscribers on YouTube
• She starred in Disney's 'Zombies 2' movie, and featured in the 'Sims 4: Get Famous' video game expansion
• She has dated 3 social media stars • Blake Gray, Zach Clayton and Daniel Skye
• Rumours suggest she is currently dating Jacob Sartorius, although they have not confirmed it
Born in Pembroke Pines, Florida, USA, on 22 November 2000, Ariel Rebecca Martin rose to fame as an American social media personality, better known as Baby Ariel.
With 34.5 million followers on TikTok,  9.8 million on Instagram, 1.1 million on Twitter, and just over 3 million subscribers on YouTube, Time magazine recognised Ariel as one of the most influential internet stars of the world in 2017.
Forbes considered her among the top entertainment influencers as well. However, despite gaining the bulk of her fans on social media, Ariel can also be considered an actress.
dressing room photoshoot pic.twitter.com/UBsuS4yTGl

— baby (@BabyAriel) October 17, 2020
She starred as Wynter in the Disney Original Movie 'Zombies 2', and also featured in the 'Sims 4: Get Famous' video game expansion. Baby Ariel also appeared in the Brat mini-series 'Baby Doll Records', and in 2019 appeared in the Nickelodeon production 'Bixler High Private Eye'.
Aside from video entertainment and acting, Ariel also sings and has released numerous singles that gained appreciation on TikTok, as well as one music video, but is yet to release a debut album.
Ariel has also been highly active against internet bullying, and showed great support for the 'Hack Harassment' initiative that intended to put an end to trolls and negativity on the internet.
In 2015, Ariel began an anti-bullying campaign known as 'Ariel Movement'. She might only be a 19-year-old, soon to be 20, but Ariel already has more on her plate than many older professionals out there.
With so much to do, one cannot help but wonder if she has any time for romance. Considered as one of the internet's most adored active influencers, and quite certainly among the most attractive, it seems that Ariel would never allow her busy schedule to get in the way of her love life.
To date, rumours have it that Ariel has dated at least three lucky young men, and all three of them are social media stars like herself. Naturally, her fans may already be aware of all the juicy details, but for those who are uninformed about Ariel's love interests, both present and past, the gossip beans will spill.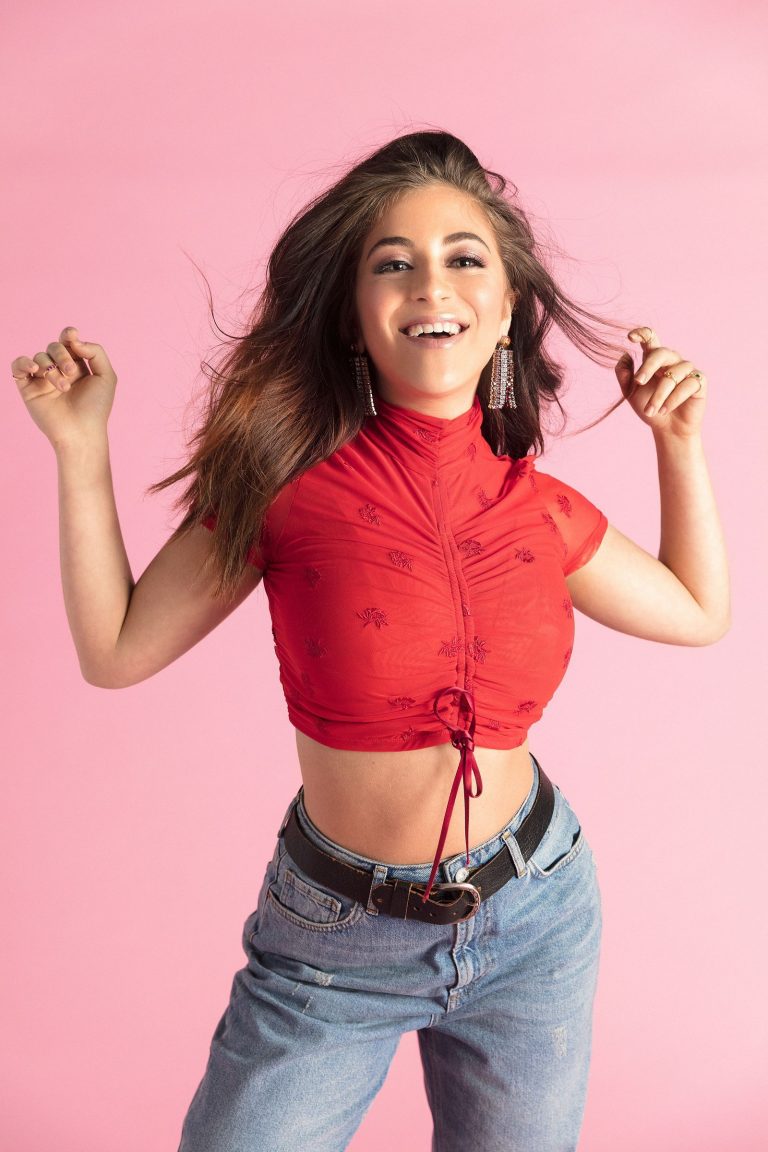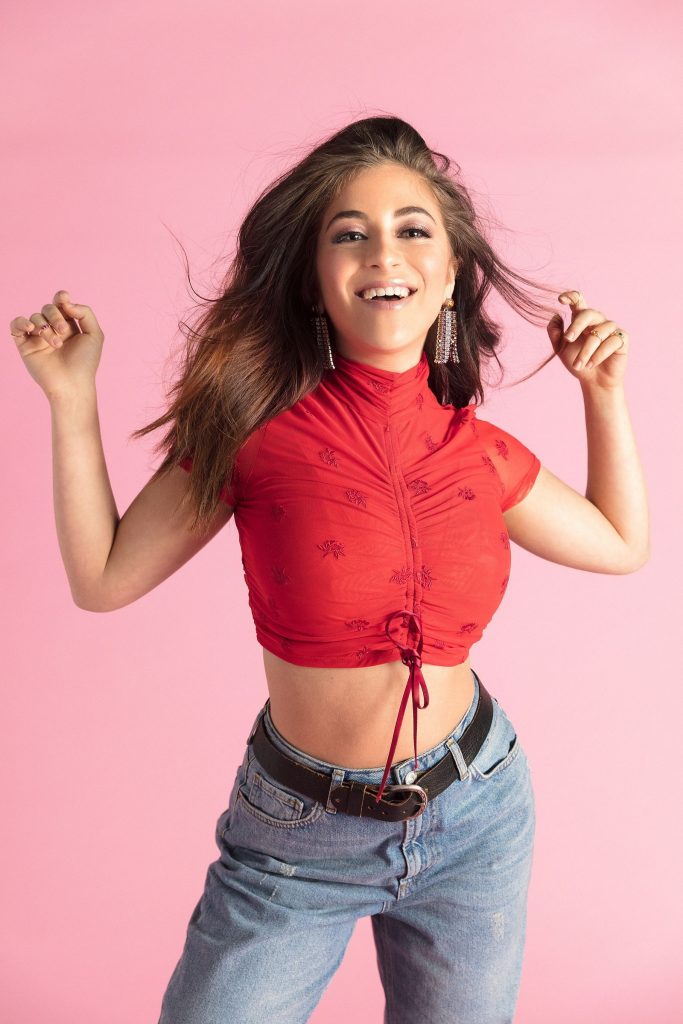 In 2015, Ariel began dating American television personality, Blake Gray. Gray gained prominence for his part in the show 'Chasing Cameron', and rose to further heights on social media. The two date for nearly eight months, but sadly, in 2016 they announced their separation.
Both of them were still young when they dated, the age of 16, and while love may have few if any boundaries, they were clearly only at the beginning of discovering themselves.
Unfortunate as it may be, their high school romance ended in heartbreak, but despite the separation, both Ariel and Blake are good friends. They often appear together in video posts, and apparently have at least a good working relationship.
During their breakup in July, they continuously shared their feelings and insights on social media.
Although a little shy about it, Ariel admitted that she was hurting at the time, and would need some time to recover. Between the two, Blake was more open about what happened than Ariel, stating on multiple occasions that he was not the same person he was eight months ago.
He also admitted that fame tends to change people, and that it influenced him. While people and fans speculate that this change could have been the reason for their split, Blake only had good things to say about Ariel.
Blake says that Ariel was the nicest girl he had ever met, and that he would not believe that fame had changed her in any way.
He added that social media personalities often misrepresent themselves, pretending to be someone they are not in real life. He said that this wasn't the case with Ariel, that she is the most genuine person he could think of on social media.
While the two may have split, they nonetheless share fond memories together, and looking back on these memorable moments, Ariel tweeted that she will always love and care for him.
The love they shared was certainly something special as their split had been devastatingly sad news for their fans. Regardless, Ariel found the strength to move on and started dating again – well, in your teenage years, that's what you do, isn't it?
In 2016, social media followers were charmed by the romance between Zach Clayton and Ariel Martin, so much so that they gave them the nickname Zariel.
Sadly though, within months of officialising their relationship, they both confirmed on social media that their romance had come to an end, but that they intend to remain friends.
They posted the same message with pictures on their social media accounts, saying that they still love each other very much, and will continue to care for one another. They even added that despite the breakup, they are closer than ever before.
https://www.instagram.com/p/CF73R37lrmc/
They also said that things ended on a good note for them, and that they will cherish all the good times they once had. However, fans questioned that if things were going so good for Zariel, why did they break-up then?
According to both Zach and Ariel, who took to Instagram to tell their fans why they broke up and not to be sad, they made their choice because of the long-distance nature of their relationship.
They thanked their fans for all the support and assured them that the end of their romance was a mutual understanding, and not as heart-breaking as people might think. They said that it was getting harder to keep the relationship alive with the distance between them, and added that their busy schedules did not help either.
Skye and Jacob
Dating rumours concerning Baby Ariel and Jewish singer Daniel Skye have been raging ever since they recorded a duet together. Their single 'Say It' was released in 2018, and the two even spent Valentine's Day together.
However, every time the question pops up, both seem reluctant to answer, and most often shy away. Considering that her previous break-ups endured very public endings, it comes as no surprise that Ariel is now trying to keep her private life exactly that.
Regardless, the two never confirmed being in a relationship, and said that they are only friends. It appears that the same thing is repeating with her latest romantic endeavour.
Rumours spread in March of this year suggest that Jacob Sartorius, a long-time friend of Ariel's, might be dating the young socialite.
Taking to social media to answer fan questions, Ariel revealed that they are friends, perhaps even best friends, but nothing romantic is taking place between them. Ariel has not spoken publicly about any of her recent romances, suggesting either that she decided to keep things private, or unlikely as it may seem, that she may be celebrating her single status.
Either way, fans are left to only speculate for now until Baby Ariel makes an official statement on her social media – most suspect, even hope, that it might be about Jacob.