Who has Bella Hadid dated? Boyfriends List, Dating History
Bella Hadid is an American model and socialite who, along with her sister Gigi, are familiar names in the modelling and influencer circles, hardly in need of an introduction. The dynamic sisters, the daughters of the Dutch former model Yolanda Hadid (Van Den Herik), have set fire to social media for several years, having gained exposure as top models.
Born on 9 October 1996 in Washington D.C. as Isabella Khair Hadid, the second youngest child of Palestinian real-estate investor Mohamed Hadid, Bella spent most of her early life on a ranch in Santa Barbara, California, with Gigi and younger brother Anwar, who followed his sisters' footsteps and is also a model.
In school, Bella competed in horse riding competitions, hoping to represent her country at the 2016 Summer Olympics, though sadly never living that dream. Bella competed in Equitation, which was unfortunately not an accepted Olympic event.
https://www.instagram.com/p/CQAOgRVtoxd/
In 2014, at the age of eighteen, Bella moved to New York City, where she began studying photography at the Parsons School of Design. However, shortly after enrolling, Bella abandoned her educational intent to pursue her modelling career, which had begun a few years prior, already showing promising talent at sixteen.
She featured in a Flynn Skye commercial booking, modelled for Hanna Hayes' 2013 collection, and appeared in several other projects. Bella signed with IMG Models in August 2014, which saw the rise of her early career, soon after making her New York Fashion Week debut, earning her exceptional exposure.
In the year that followed, Bella would start working with several prominent names in the fashion industry, and even appeared on the cover of 'Seventeen' magazine. During the Paris Fashion Week of 2015, Bella made her modelling debut for Chanel.
Since 2016, following a DUI scandal and a couple of heartbreaks, Bella's career has taken off, and her schedule become ever more demanding in the years that followed up to today.
Still, the Hadids dominate the modelling industry, carving ever bigger names for themselves in the fashion history as well. Though, as much as they dominate their profession, the two Hadid beauties have earned a reputation for being fierce competition among Hollywood's youngest dating circles.
With so many people curious about Bella and Gigi's love life, it would seem difficult to keep most of it a secret, especially considering their prominent presence on social media. So, who exactly have been all the lucky boys in Bella's history?
A Taste of Cherry Chapstick
Although Bella has never come forward as bi-sexual, plenty of rumours exist that would suggest that the young model felt free to experiment.
— Bella Hadid (@bellahadid) April 1, 2020
Of course, discussing Hadid's love life, one cannot ignore the couple of occasions when Bella almost caused a few scandalous upsets.
The latest suggestion that Bella displayed attraction towards women was published in 2017, after she was spotted hanging out with her good friend and fellow model, Kendal Jenner. Unfortunately, due to a lack of finding intriguing details in Bella's secretive private life, the tabloids decided to air suggestions that would be proven false.
In an article published by 'Star', it was suggested that Bella turned her attention to the fairer sex because of her bad luck at finding love among men, even going so far as to claim that Jenner and Hadid were undercover lovers. Oddly enough, however, the pair was spotted together in London during the Pride Parade, though Jenner's representatives adamantly denied that the claims were true.
According to Jenner and Hadid, it seems that they have been friends for a long time, and their relationship has never been anything else than that. In 2015, Bella caused a near devastating scandal after photos of her passionately kissing Stella Maxwell surfaced. At the time, Maxwell was dating Kristen Stewart, so it didn't take the media outlets long to run a story suggesting that Bella caused an upset in Stewart's relationship.
The articles suggested that Stewart became jealous, and regularly argued with Stella. Some tabloids even suggested the couple was on the verge of separating, and that Maxwell intended to move out. This was never true; Stella and Bella did share a kiss, but it didn't have the repercussions suggested by the media. It seemed that Bella was simply out to taste cherry chapstick.
In The Firing Line
Having popped onto the scene at a young age, Bella had to learn quickly how to endure all the gossip articles concerning her love life, many of them often just fictitious bait.
All of Hadid's fans and followers would, of course, know about her rocky relationship with the rapper, The Weeknd, but according to some sources, the young model dated in high circles even before she gained fame.
Although only referenced once during an Entertainment Daily interview, Bella never denied dating Matthew Morton, a co-founder of the Cha Cha Matcha cafe in New York City. They apparently dated for a brief time during 2014 and 2015, shortly before Bella began dating The Weeknd. Bella and Abel 'The Weeknd' Tesfaye met for the first time at the 2015 Coachella celebration, where it was reported the two fell madly in love. Bella later claimed to be a big fan of Tesfaye's music, and the couple seemed to enjoy each other's company a lot, as they were seen hanging out more frequently following the music festival.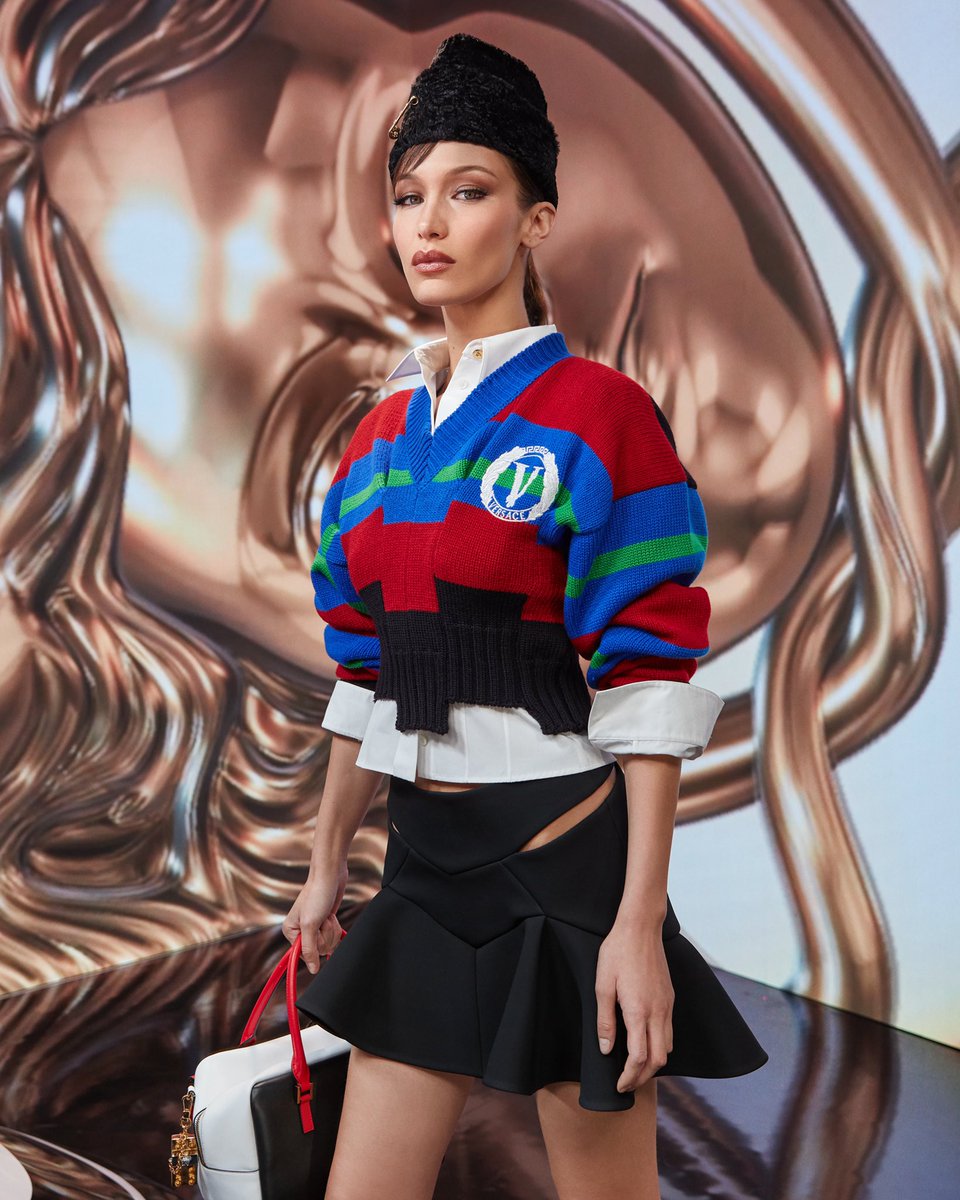 However, according to the rapper, who confessed a few details to Rolling Stone magazine, he initially reached out to Hadid to make her the face of his latest album, 'Beauty Behind The Madness'. Bella declined the offer, but the pair later met again to discuss the project. Abel later stated that the relationship kind of just fell into his lap. For the next several years, the couple would date publicly, being spotted on dozens of dates.
At one point, Bella even introduced him to her family, specifically her sister Gigi and mother Yolanda. Bella also starred in The Weeknd's music video for 'In The Night', but by December late that year, rumours of a break-up started. Unfortunately, due to conflicting schedules, the couple announced their anticipated split. With Bella's career kicking into hyper gear, and Abel pursuing his own interest, it seemed likely that the couple would not get back together.
To everyone's surprise, though, in February 2016 the couple made their first red carpet appearance, keeping to each other's company and seemingly more in love than before. Although things between them seemed stronger for that remaining year, Abel and Bella were in for yet another upsetting time.
In November 2016, the couple broke things off again, the break-up seemingly more serious, as The Weeknd was rumoured to have got back together with his ex-girlfriend, Selena Gomez. However, in April 2018, Abel and Bella reunited for the second time, and hroughout 2018 and early 2019, seemed as in love again as they did years before.
Then in August 2019, the couple ended the relationship, again blaming their busy schedules. Though, for fans of both Bella, The Weeknd, and their relationship, some grain of good news remains.
According to certain sources, in 2020 Abel and Bella reached out to each other again, raising hopes that they could get back together. However, as of yet, it hasn't happened.
Moving On
In 2020, following her supposed final break-up with The Weeknd, Bella roused some rumours that she might be moving on with the actor Duke Nicholson, grandson of Jack Nicholson. According to published rumours, the two were getting cozy in New York, even hanging out for her birthday.
However, these rumours haven't been confirmed, and Duke is yet to make his presence known on Hadid social media. Since it happened several months ago, and considering that Hadid hasn't shared any happy news of a young blossoming romance with her social media followers, it's safe to say that no actual relationship formed between her and Duke, though it seems that the two young stars did get to know each other.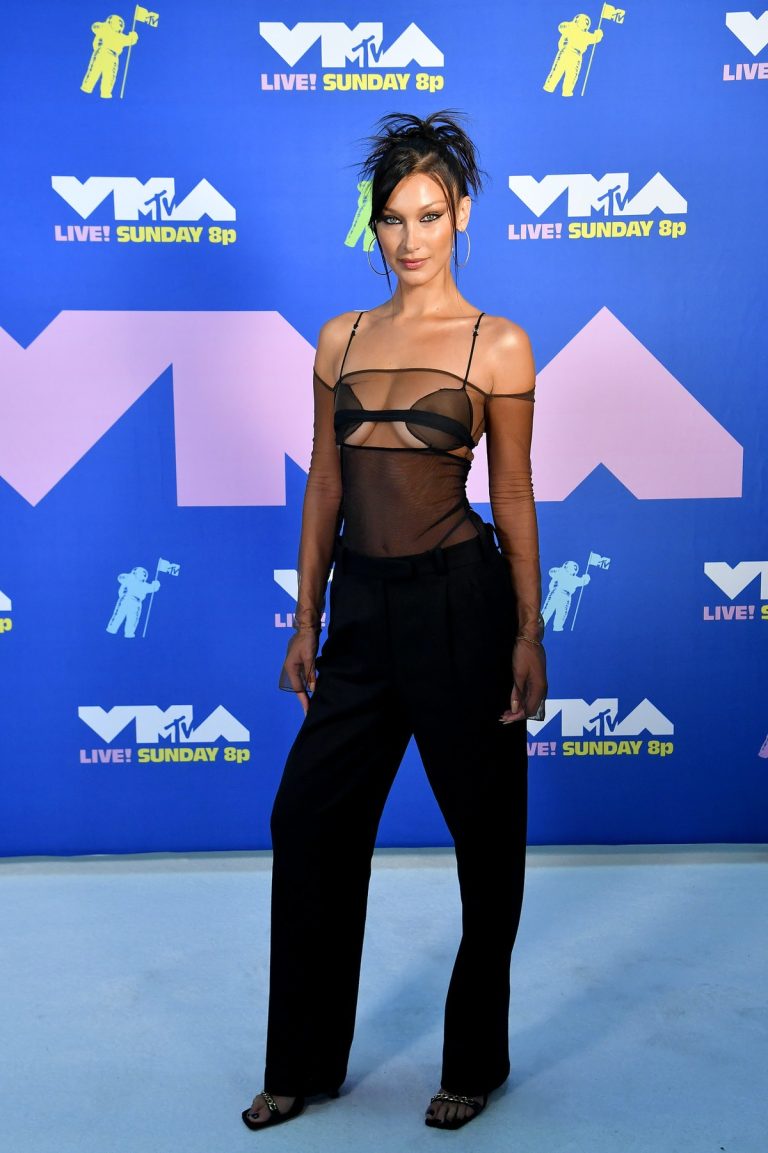 Other reports and rumours include suggestions regarding the Australian male model, Jordan Barrett. After being spotted together, the tabloids could not resist publishing another fabricated, juicy romantic rumour. Hadid eventually curbed the spreading insinuations, stating on her Twitter account that she is not romantically involved with Barrett.
There were also rumours about Palestinian musician Fai Khadra, though these never even earned gossip recognition.
Rumour Me This
Besides the usual bauble of nonsense so often published by gossip columnists, Hadid's love life has also been plagued by a few odd suggestions, which the 24-year-old model naturally defended.
Among the most prominent names, many would recognise Drake, and recall the stories involving a possible romance or encounter with Bella. However, as GossipCop pointed out, it was nothing more than fake news. The suggestions even insinuated that Hadid cheated on Tesfaye with Drake, but Bella defended her honour, dismissing all the claims involving him.
Other false reports included alleged hook-ups with Odell Beckham Junior, and the boxer Anthony Joshua.
In 2018, following her separation from Abel, rumours suggested that Bella started a flirtatious fling with 'Twilight' star Robert Pattinson. According to these rumours, Bella and Robert spent a cozy weekend together during the Dior Homme show in Paris.
The tabloids suggested that the pair secretly dated, waiting for the perfect time to announce their relationship to the world and become one of the biggest couples in Hollywood. However, the rumours were false, and the only reason the two were spotted together was because they both modelled for Dior. In fact, Hadid is the ambassador for Dior Beauty.
With a promising career ahead of her, Bella is sure to find even greater success in the future, and hopefully the perfect romance. For now, though, it seems that she's is content to be single, but keep your eyes and ears open, since that could change at any moment.