Who has Ben Affleck dated? Girlfriend List, Dating History
• Ben Affleck is an American actor, director and screenwriter, who has appeared in over 50 films and won several awards.
• Growing up, Ben and his brother Casey were surrounded by family and friends working in the arts.
• Ben's most famous relationship was with Jennifer Lopez (Bennifer) which ended in 200•
• Ben later married Jennifer Garner in 2004 and they had three children together until their divorce in 2017.
• Ben's most recent romance is with Cuban-born actress Ana de Armas.
American actor, director and screenwriter, Ben Affleck, appeared on screens as a child actor in the early 1980s, and during his on-and-off career, has now featured in over 50 films. He has won several notable awards, for both his competent acting, his writing and directing, which includes three Golden Globes as well as two Academy Awards.
He was born Benjamin Geza Affleck-Boldt on 15 August 1972 in Berkeley, California, the eldest son of Christopher Anne Boldt and Timothy Byers Affleck. His mother holda a Harvard degree, and worked as an elementary school teacher, while Ben's father worked in several positions, while he aspired to be a playwright. When Affleck was three years old, the family moved to Falmouth, Massachusetts, the birthplace of his younger brother, Casey, who also aspired to become an actor.
Growing up, both Casey and Ben lived surrounded by family friends and associates who worked in the arts.
Although Chris, Ben's mother, encouraged his acting, she saved her earnings for Affleck's college education, hoping that he would study to become a teacher. However, like his childhood friend, Matt Damon, Ben aspired to chase a career in the film industry.
He became famous for his role in the 1998 film 'Good Will Hunting', which he co-wrote with his co-star, Matt Damon. After this, Ben established himself as a leading man in a number of films, but gained poor critic reviews for roles which included 'Dare Devil'. His career took a knock and the actor went on a short break, but came back to re-establish his position as a star.
Throughout his career, Ben dated some of the most successful women in Hollywood, and for good reasons. Not only is he talented and successful, but he is also considered one of the most attractive men in the world.
One thing is certain about Ben's taste in ladies, and that is that they are all incredibly beautiful, and almost always brown-eyed brunettes. From his high school sweetheart, through two engagements, a marriage and now to his latest romance, all of them, save for two odd ones out, share these similarities. Although many of his relationships gained the attention of the press, Ben has hardly ever been involved in scandals.
Ben's first noteworthy relationship was one that didn't gain any public attention at the time, mostly because he rose to critical fame after their relationship ended. The girl in question was his high school sweetheart, Cheyenne Rothman. Unlike her ex-boyfriend, Cheyenne never gained too much exposure in Hollywood, but did make her mark in the film industry as the director of the short-film 'Release The Cracken'.
Other than that, the only fame Rothman enjoys is as the first love of the Hollywood hunk. The two met at a summer camp during their high school years, and dated for nearly seven years until they split in 1997. While attending college, Ben's devotion to his first love inspired him to remain close to her. She was the reason why he attended The University of Vermont for a couple of months.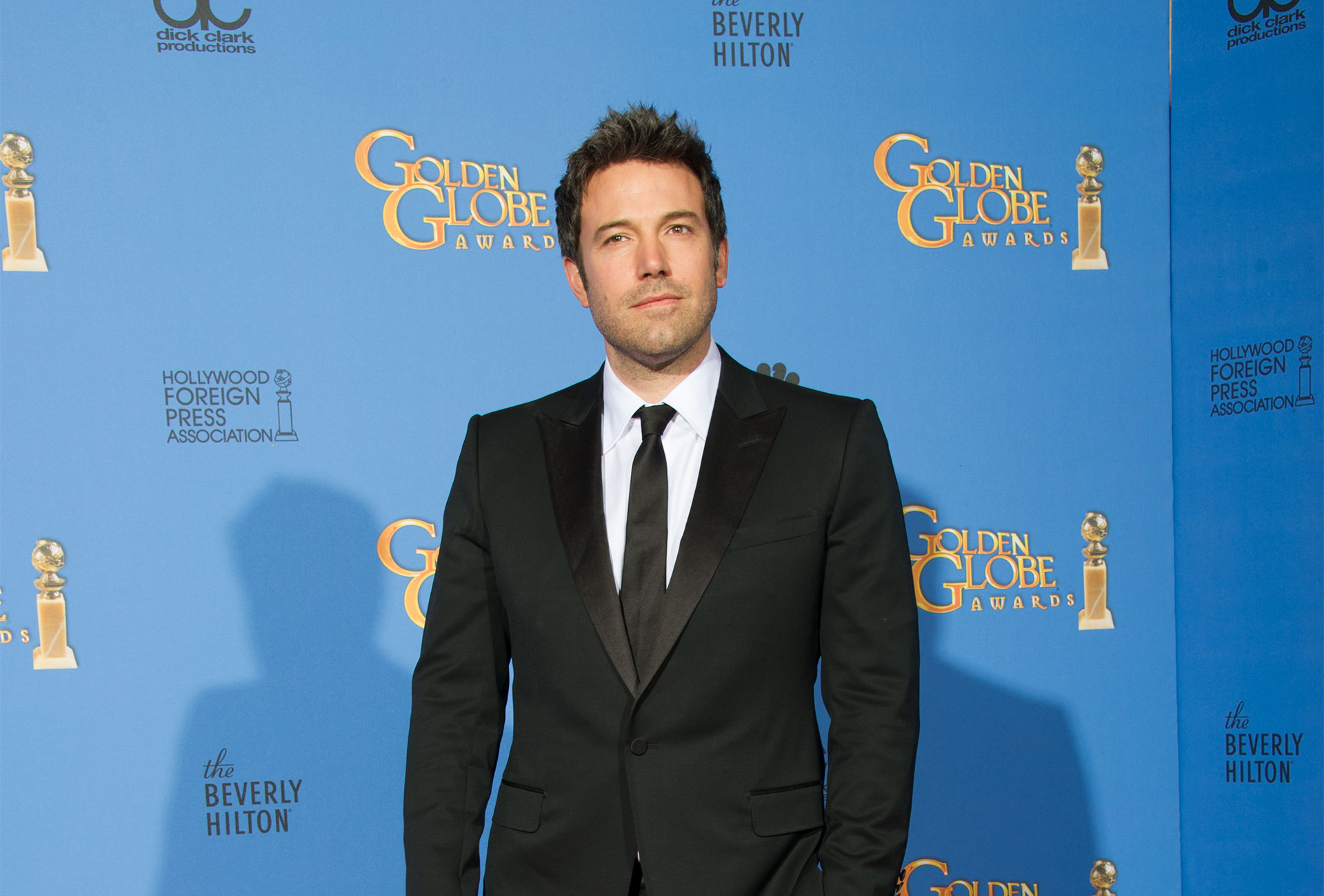 Unfortunately, when Ben gained recognition for 'Good Will Hunting', their relationship came to an end. Few details remain about the history Ben and Cheyenne share. If you are wondering, yes, Cheyenne is a brunette, and although not famous, some would consider her beautiful.
Following his long-term relationship with Rothman, Ben entered into the one relationship many tend to forget too easily. For some, though, it is their favourite vintage couple of the '90s who enjoyed plenty of media coverage back in the day, for the better part because of the on-off complications between them. Of course, it was no other than Brad Pitt's former girlfriend, star actress Gwyneth Paltrow. Reportedly, Matt Damon introduced them to each other at a Miramax dinner in October 1997.
At the time, Damon was dating a good friend of Paltrow, Winona Ryder.
Ben and Paltrow starred opposite each other in the 1998 film 'Shakespeare In Love', but in 1999 they ended their relationship. However, a couple of months later Paltrow convinced Affleck to star in her upcoming film 'Bounce', and as they started filming the two reinstated their relationship. Then in October 2000, they split again, and this time it was final, though their relationship ended amicably, as they remain friends even to this day.
During two interviews on 'The Howard Stern Show' in 2015 and in 2018, Gwyneth revealed partial details of her relationship with Ben, saying only good things and stating that she learned a lot from the relationship, and adored both Ben's intelligence and sense of humour.
She also said that Ben was not in a good position at the time for a committed relationship, and this might be the reason why things didn't work out between them, but that they are still good friends.
Gwyneth is one of the two ladies in Ben's romantic history who doesn't adhere to his usual taste. Of course, the blonde actress went on to marry Coldplay's lead singer Chris Martin, while Ben moved on to his first fiancee.
Moving on to perhaps the most memorable of all Affleck's most memorable and certainly the widest published relationship of Ben's conquests, we reminisce about the history of Bennifer, as the media often referred to the couple.
Ben's relationship with actress and singer, Jennifer Lopez, was one of the most celebrated romances in Hollywood during the early years of the new millennium, second perhaps only to Brad Pitt and Jennifer Aniston's famous relationship around the same time.
Ben met Jennifer on the set of 'Gigli' in 2002, and although the film received several poor reviews, the good thing that came from it was a relationship that enchanted the media as much as it did the fans. Rumours of a romance began soon after the filming of their shared credit.
At the time, J-Lo was still married to fellow actor, Chris Judd. As it turned out, the tabloids' suspicions weren't unfounded, as Jennifer quickly divorced Chris to be with Ben. Chris and Jennifer were married for only nine months, and shortly after signing the divorce papers, Ben and Jennifer made their romance public.
SET YOUR ALARM for tomorrow morning!!! 🚨 THAT exclusive drop on @JLOBEAUTY starts tomorrow! ✨ Get ready to shop the exclusive first drop … and pre-order the rest of my #JLOBEAUTY collection! pic.twitter.com/HfcrILoDKI

— jlo (@JLo) December 7, 2020
In November of 2002, Affleck and Lopez announced their engagement, by which time the world's fascination with Bennifer went beyond an average hype, and the engagement only drew more attention. During this time, the couple starred in a second film, 'Jersey Girl', and Ben also made an appearance in J-Lo's music video for 'Jenny From The Block'.
All the while, wedding preparations were well underway, but in September 2003, only days before they were scheduled to tie the knot, he got cold feet. They soon called off the wedding, and, eventually their relationship ended. They blamed the split on all the media coverage of their relationship, which became too much for Ben to handle. Despite their separation, the couple seemed to have ended things on friendly terms, and still keep contact even through all the years that have passed.
In a recent interview, Ben admitted that he has the utmost respect for Lopez, and complimented her on her most recent film appearance in 'Hustlers'. J-Lo said of the break-up that it was her first introduction to true heartbreak, and one of the most significant relationships of her life.
Ben first met Jennifer Garner, who would later become his wife, in 2000 on the set of the war drama film 'Pearl Harbor'. However, they only started dating in 2004, a year after Ben's engagement to J-Lo was called off.
Garner, on the other hand, was married to her first husband Scott Foley, thus at the time a romance between them seemed unlikely. Affleck and Garner reunited in 2002 for the filming of 'Dare Devil', and according to Ben, it was on this set they fell in love with each other, despite being in respective relationships.
In January of 2003, Ben and Garner appeared on the talk show 'Dinner For Five', making people uncomfortable as the two seemed very flirtatious with one another, almost letting the cat out of the bag. In May that year, Garner announced her divorce from Scott, but despite their claims that no outside involvement played a part in the decision, it seemed hard to believe.
It was shortly thereafter that Affleck called off his engagement to J-Lo, but it the secret couple waited a while before making their relationship obvious. In October 2004, Garner and Affleck made their first public appearance at a Red Sox ball game.
Following this, Garner visited Ben on the set of 'Man About Town', and it became all too obvious that they dated. On Garner's 33rd birthday, Ben proposed and shortly afterwards the couple married in a private ceremony.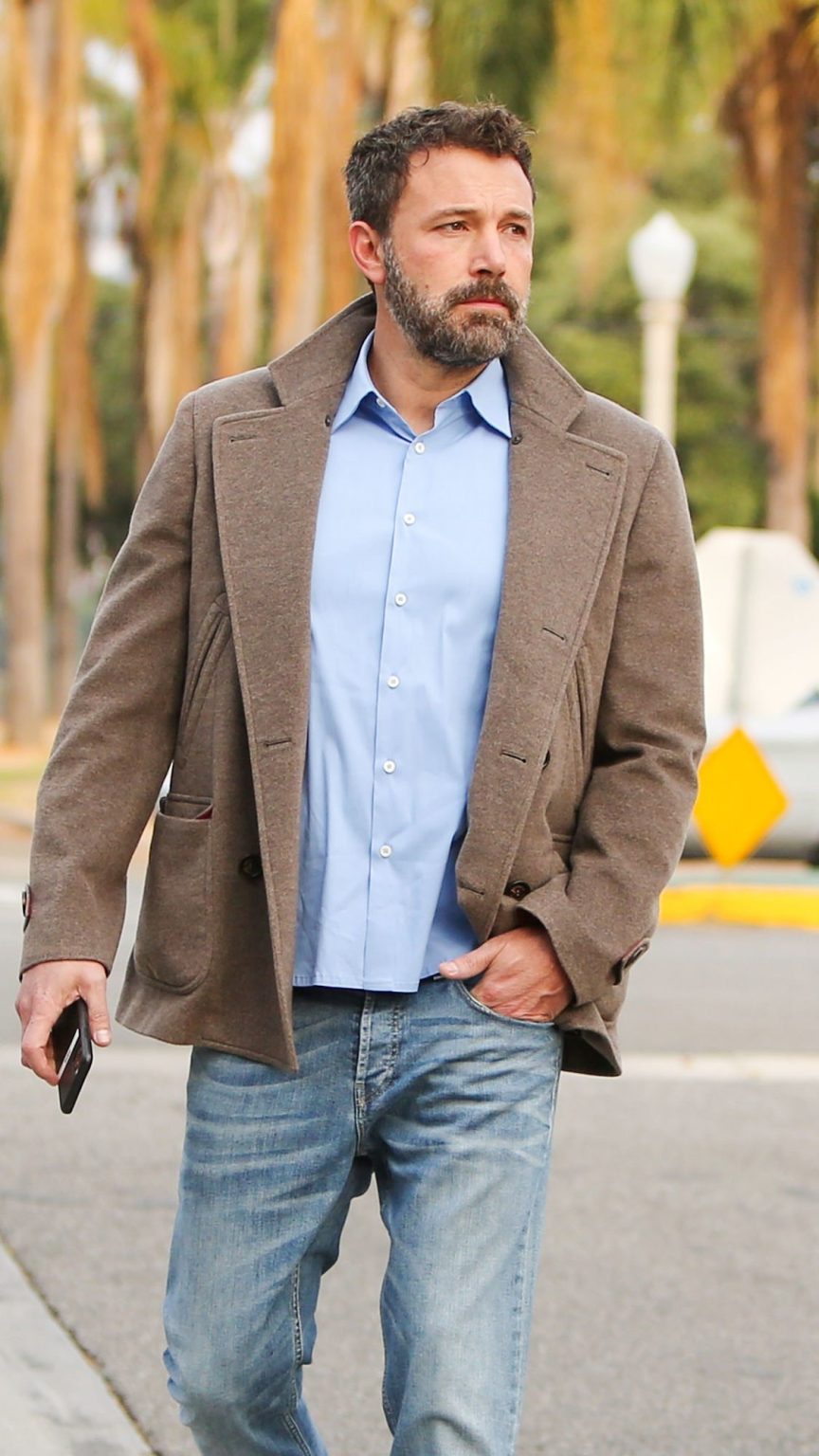 According to Entertainment Weekly, the small ceremony only had two attendants – Victor Garber, Garner's 'Alias' co-star, and his husband.
On 1 December 2005, Garner gave birth to their firstborn, daughter Violet, followed by the middle child and younger daughter, Seraphina Rose on 6 January 2009. The youngest child and only son, Samuel, was born 27 February 2012.
As the years passed, Garner and Ben's relationship remained sweet, as Ben often complimented his wife during speeches and interviews, saying that she was by far the most important person in his life. However, in 2013, the professional gambler sparked rumours of infidelity with the family's nanny, Christine Ouzounian, when he allegedly took her along to Las Vegas for a charity poker tournament.
Despite Ben's continued denial of the affair, the tabloids persistently published stories of the supposed affair, claiming that Ben and the 24-year-old nanny got together after Ben and Garner separated. However, a rep for the 'Paycheck' actor stated that the stories were complete garbage and full of lies. Sadly, only days after news broke about Ben's alleged affair, Garner announced that they had indeed amicably agreed to divorce, but stated that Christine was not the reason for their decision.
Despite claims that the couple tried to work things out between them, Ben and Jennifer filed for divorce in April 2017, seeking joint custody of their children. He has since stated that the divorce is his biggest regret to date.
Following his divorce, Ben dated the producer of 'Saturday Night Live', Lindsay Shookus. However, their relationship was anything but stable, as their romance involved complications and a constant on-again-off-again nature between 2017 and 2019.
Lindsay and Ben called it off for the last time in 2019, blaming the distance between them as the ultimate reason. However, the pair stated that they had reached an amicable agreement, and will have nothing but love for one another.
During the on-off complication with Lindsay, Ben also had a brief romance with the Playboy model, Shauna Sexton. Their affair only lasted for two months of 2018, and after they announced their break-up, Affleck stated that he was not ready for a committed relationship.
At the time, Ben said he did a lot of soul-searching in his battle against alcoholism, and needed space to find himself.
As of late-2020, his most recent romance is with the rising young star, Ana de Armas. Ana stars in 'Knives Out', and is set to star in the latest James Bond instalment – 'No Time To Die' – as well as the 2021 film 'Deep Water' in which she acts opposite Ben. The Cuban-born 32-year-old first appeared with Ben in public during a cosy vacation in Costa Rica. Ana also shared pictures on her Instagram account of them cosying up together, often calling Ben the perfect Instagram boyfriend. The couple are also spotted around Los Angeles, taking walks with Ana's adorable pooch. Despite looking very much in love in public, neither Ben nor Ana has spoken publicly about their relationship.
Well, don't hold your breath for too long, given Ben Affeck's lengthy dating history, and tendency to cold feet over long-term relationships.