Who has Big Sean dated? Girlfriends List, Dating History
Sean Michael-Leonard Anderson, better known by his stage name Big Sean, is an American rapper, singer and songwriter, who rose to fame through his popular song 'Get'cha Some'. Although relatively new to the music industry, Big Sean is quickly on the rise, making a name for himself that could easily compete with some of the most successful rap artists in the business.
His debut album, 'Finally Famous', peaked at number three spot on the Billboard top 100, easily reaching platinum status. His follow-up albums did equally well, with one achieving gold status and the remaining albums all making platinum. However, Sean's rise to fame wasn't an easy, overnight success story, and took a lot of dedication and hardwork to reach the heights he's attained.
Born on 25 March 1988, in Santa Monica, California, to Myra and James Anderson, Sean's parents separated while he was still a baby of three months, and his mother moved to Detroit, Michigan, where she worked as a teacher. Growing up, Sean's grandmother, Mildred Leonard, helped to raise him, supporting him and his mother as best she could.
Sean grew-up under the lyrical influences of Kanye West, Eminem, The Notorious BIG, and J Dilla while attending Detroit Waldorf School. In his later years of high school, Sean began expressing his interest in writing music and freestyle rap, performing in a local hip-hop radio station's weekly rap battle competition.
He graduated from Cass Technical High School, but decided to pursue a career in music instead of enrolling at college.
After catching wind that Kanye West would be doing an interview at a local Detroit station, Sean tried his luck by performing for West and delivering a demo tape. Although Kanye was at first reluctant to give the young man a chance, after listening, he eventually signed Big Sean to his GOOD music label.
Initially Big Sean only produced mix tapes, releasing several of his chart topping songs on the internet, but after gaining a considerable following, Kanye allowed him to produce his debut album in 2011.
Following this, Sean moved on to the Def Jam record label, and later settled with Jay Z's Roc Nation in 2014. Since then, Big Sean's fame has only risen, though, in 2011, the new blood rapper found himself in hot water with the law after sexual assault allegations were levelled against him.
The charges were, however, dropped against him after he accepted a plea bargain, in which he pleaded guilty to unlawful imprisonment. Other than that, it seems that Big Sean has kept a clean record. While one might believe that fame provides bountiful opportunities to spread love, it appears that Big Sean is not quite the player other rappers tend to be, as he boasts only a handful of romantic engagements, though it might be because he has only been in the business for a couple of years.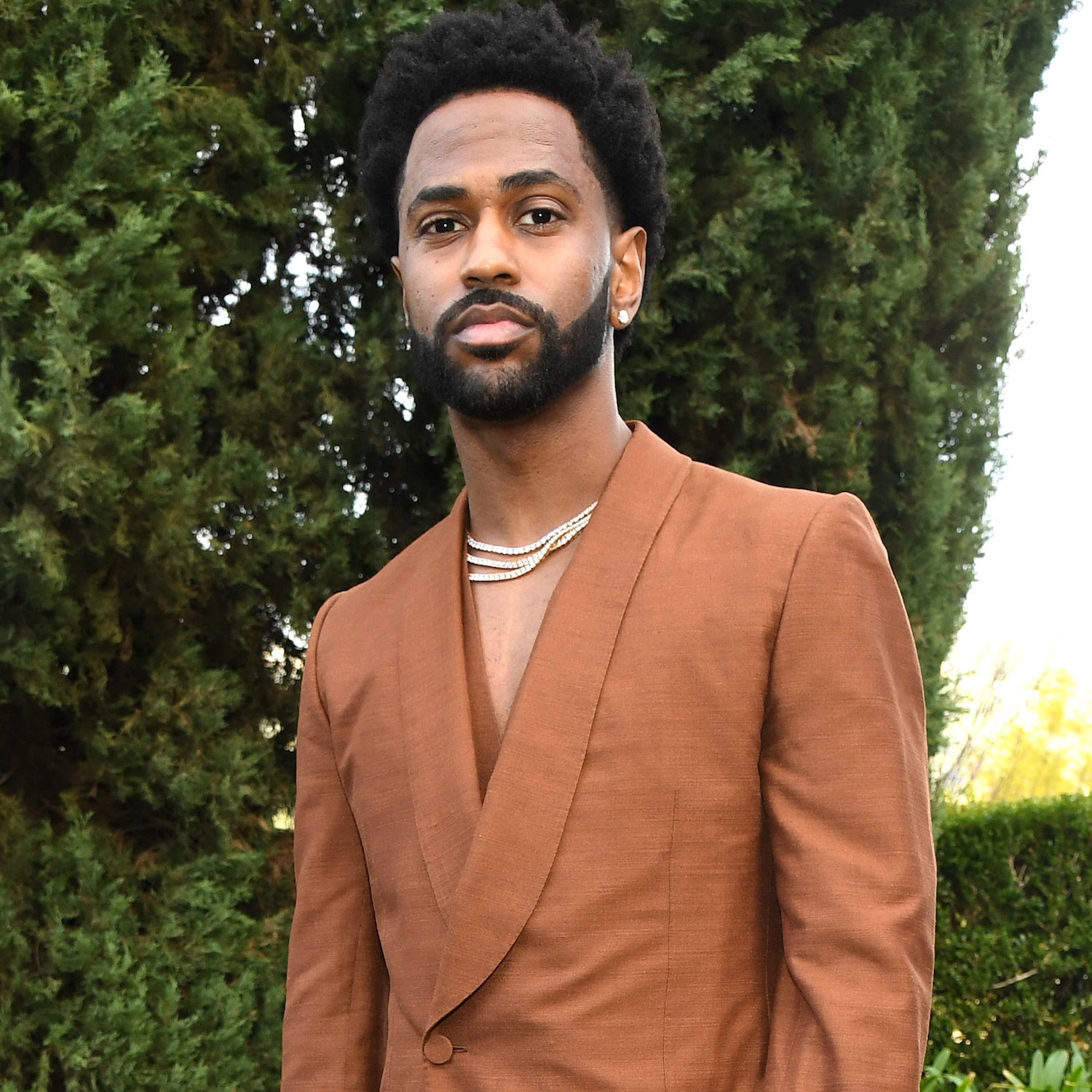 Regardless, in most of his relationships, Sean has seemed pretty serious. Of course, his most noteworthy romance was with the pop princess, Ariana Grande, though of all his relationships, it might be the most insignificant
Sweet Young Love
When digging up Anderson's earliest love interests, the first name to pop up would be his high school sweetheart, Ashley Marie. According to most reports, the two met Cass Technical when they were still sixteen years old, and although still young, the pair seemed really serious with each other, as evidenced by their dating for almost six years.
As it seems, even back then, Sean did not assume the role of a heartbreaker or player.
The pair officially started dating at the age of nineteen, back in 2007, around the time Sean would begin his journey to stardom.
Their relationship lasted for some time, since it came to its official end shortly before Sean signed with Jay Z's Roc Nation label. The couple parted ways in 2013, though no reason was ever given for their split. According to most speculation, Sean's new found fame might have been the biggest reason why the couple didn't survive.
Either that, or Ashley may have caught him cheating with the late 'Glee' actress, Naya Rivera. Evidently, Sean and Naya made their relationship public in April of 2013, though according to Sean, they have been seeing each other long before that.
A Memory Of Glee
Sean's most significant relationship to date might be his romance with Naya, though it also happens to be his messiest. According to the couple, they first met on Twitter in early 2013, with Naya saying that they followed each other, and Sean sent her a message, claiming that he was a fan of her acting. They eventually began seeing one another, and Naya claims the rest was just boring history.
They officialised their relationship in April of that year, and by October had announced their engagement.
In an interview with Cosmopolitan the following year, Naya had nothing but praise for her fiance, saying that he was the kindest person she knew, and that he would make an excellent father one day.
She also stated that he was the authoritative person in their relationship, which contradicted some of the statements made during their split. However, at the time Naya was grateful for finding someone who allowed her to let go of her strong willed Latina nature and just relax. Unfortunately, by April that year, the pair called off their engagement and started dissing each other on social media. Rivera accused Sean of cheating on her with Ariana Grande, whom he dated after their break-up, though he claimed it was a false accusation.
In another Tweet, Rivera also accused Sean of theft, though according to some outlets, these were also false accusations. Sean, on the other hand, claimed that Rivera was controlling, and even threatened him at times.
Sean also claimed that this was the real reason why he called off their engagement, but the dissing didn't stop there. Four years after their break-up, after Rivera's ex-husband, Ryan Dorsey, accused her of assault, Sean responded by creating a video in which a young girl repeated the phrase 'I Told Y'all'. While not very indicative, most tabloids and media outlets took it as a reference to the time Sean accused her of being dangerous.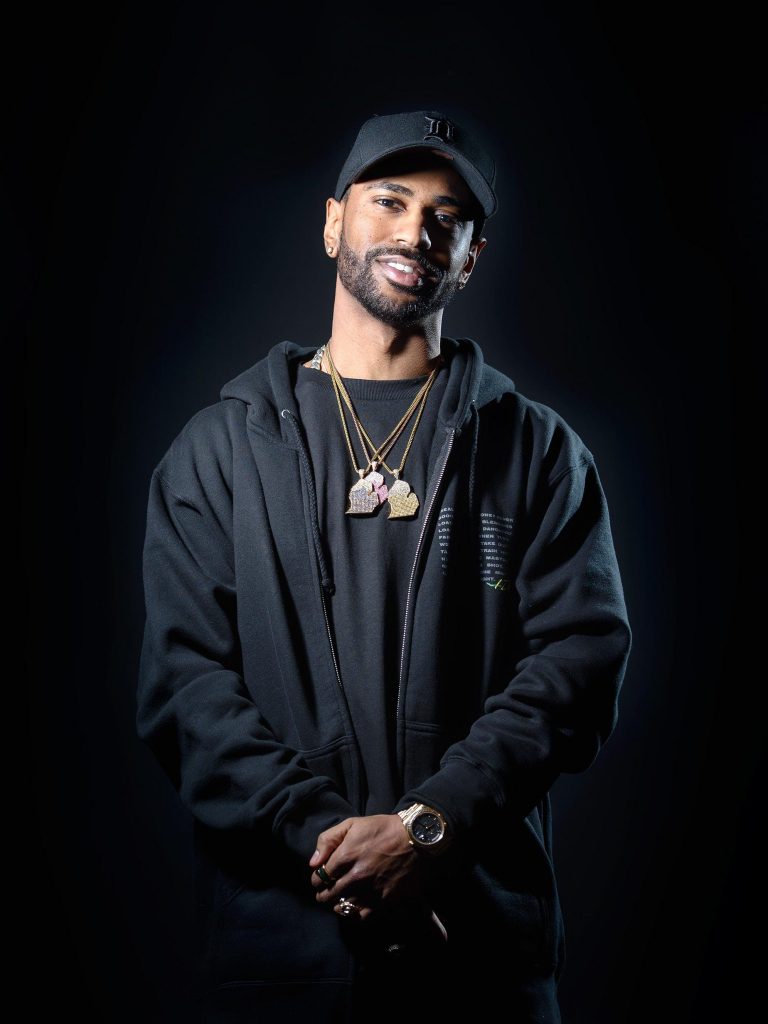 Recent Romances
Following his split from Rivera, Sen moved on with Ariana Grande, but their relationship didn't last too long. The couple started dating in October 2014, and ended their relationship eight months later in April 2015. According to Ariana, the break-up was much easier than the media outlets claimed, but that didn't stop either one of the two artists from gushing about their relationship in their music.
Some believe that Ariana's song 'Best Mistake' references her romance with Big Sean, and Sean's song 'Research' is aimed at Ariana. Either way, their relationship gained a lot of exposure, though mostly because of their joint status as Hollywood's latest A-list celebrities.
This my RWT! 🌍💨💙✨ pic.twitter.com/8CDqbFEdEP

— Sean Don (@BigSean) April 21, 2021
The relationship itself was never anything serious enough it seemed, as both quickly moved on to the next partner. Ariana began seeing Ricky Alveras, while Sean moved on with Jhene Aiko.
Aiko also happens to be the only recent romance, aside from Grande, which the rapper became involved in. However, from their initial dating period in 2016, they have been caught in an on-again-off-again complication.
Things even became so entangled, that at one point the media outlets weren't sure whether or not they dated. Since then, though, according to their Instagram accounts, the couple is still very much in love.
In fact, for Valentine's Day 2021, Sean spared little expense to treat his girlfriend, surprising her with a sweet, if perhaps childish, trip to Disneyland. However, considering the current state of the world, what else was there to do!?
Either way, it seems as if the singers, Aiko and Anderson, are still going strong. However, in his song 'Deep Reverence', it sounded as if Big Sean admits that the couple went through the sad experience of suffering a miscarriage, though they never spoke of it publicly.
If that's the case, we and their adoring fans wish them nothing but the best, hoping that they might one day enjoy the experience of starting a family.