Who has Billie Eilish dated? Billie Eilish's Dating History
• Billie Eilish is one of the most renowned singers in the music industry.
• She has gained popularity worldwide and won several awards, including two Guinness World Records.
• Her personal life has been widely speculated on, but she has only publicly revealed few details about her dating life.
• Billie has been romantically linked to rapper 7:AMP, fellow singer Shawn Mendes, and rapper Lil Pump.
• Billie has expressed her regret in publicly revealing details about her past relationships and her views on privacy and love.
Billie is one of the most renowned singers in the music industry nowadays, and for good reason. Since the release of "Ocean Eyes" in 2015, Billie Eilish and her brother Finneas have gained popularity worldwide.
Although Billie is still young, her musical brilliance is undeniable. Her songs have reached top positions in the US charts and in other countries, in addition to being the winner of several Grammy and MTV Awards, and she's even the holder of two Guinness World Records.
Besides her impressive career accomplishments, Billie's personal life has been widely speculated on. Her statements about how she doesn't want her body to be perceived, her lifestyle and most of all her romantic life have caused uproar in her fanbase and the general media.
So do you want to know who are the lucky ones are, who have conquered Billie Eilish's heart? Accompany us to discover them!
Who Has Billie Eilish Dated?
Being a worldwide known musician before your 20's mustn't be easy.
For starters, the pressure is probably overwhelming as well as the expectations put on you. In Billie Eilish's case, fame hasn't changed who she is, but has certainly limited what she can show in public.
It's not surprising that Billie has so far only revealed few details about her dating life, though that has certainly only helped to create more speculations regarding the topic.
Henry Whitford
There's not a lot to say about Henry Whitford, except for the fact he was the one Billie shared her first kiss with. Although Billie is known for keeping details about her romantic life secret, her short love stunt with Whitford was surprisingly shared by herself during her live tour in 2019. However, despite how lovely the prospect of experiencing a first kiss is expected to be, in Billie Eilish's case the incident left nothing but a bad taste in her mouth.
As it's obvious, details about Whitford as well as the way Billie met him are undisclosed.
The only thing we know is that he was never Billie's boyfriend, but an acquaintance or something close to a friend at best.
The occurrence dates back to 12 February 2017, when the then 15-year-old Billie and Whitford were stargazing on a rooftop after watching a 'terrible' movie of unknown title. That's when Witford kissed Billie and although that wasn't a big problem, he also decided to immediately point out how bad the kiss had been, and that it wasn't as 'magical' as he had apparently imagined. That quickly turned a moment meant to be special into a bad memory.
Maybe the film they watched was foreshadowing how bad that night turned out to be, but judging by the way Billie publicly admitted such an embarrassing moment had happened, she certainly seems to have overcome it a long time ago. What she didn't foresee is that her fans were able to find Whitford's alleged Instagram page, ultimately bombarding him with messages remarking on how rude he had been towards Billie.
Though Billie didn't address the issue and neither did Witford, he proceeded to limit the comments on his account for a while, and eventually the incident was forgotten.
7:AMP
Billie Eilish's romance with the rapper 7:AMP has only been known recently publicly, despite the fact that the true nature of their long-time acquaintance was always questioned. Rumors of Billie and the rapper's possible romantic relationship started in early 2019, when she was showcased on the cover of his album "Bleaupro". However, the lack of proof that there was something beyond a friendship between them was enough to shut down any speculation for a while.
Nonetheless, the real extent of their relationship and subsequent seemingly dramatic split were revealed through the 2021 Apple+ documentary "The World's A Little Blurry", which is centered around Billie Eilish's career and personal life, going from her 2016's rise to fame to her 2020 Grammys victory.
billie on the cover of 7:AMP's BLEAUPRO album pic.twitter.com/Ax47iremAG

— Billie Eilish Updates (@eilishupdates) February 18, 2019
The documentary-film showcases a more intimate view of Billie's life, and as expected, it wasn't easy to hide how intense and even unsteady her romance with 7:AMP was.
In the documentary, Billie can be seen calling her then-boyfriend as "Q", using it as a diminutive of Brandon Quention Adams, his real name. Following the film' scenes, Adams appeared in Billie's life shortly before her 17th birthday in December 2018, which they celebrated together at an ice skating rink.
On her birthday, she also confessed her love for him, though their happiness was apparently short lived, and by Valentine's Day they were separated by distance, plus Adams's apparent emotional detachment and as Billie can be heard saying that the whole situation made her feel 'lonely'.
In the following months the relationship didn't improve a lot.
Not long after Billie's Coachella performance in April, Adams broke his hand by punching a wall, leading her to admit that she was trying to convince him to go figure out his alleged destructive tendencies in therapy.
Split and 7:AMP's Statement
June 2019 ultimately saw the end of the romance. The initiative to end things between them was apparently taken by Billie, who admittedly wasn't feeling happy with him anymore, despite the fact she supposedly hadn't stopped loving him: 'I don't think you should be in a relationship, super excited about certain things that the other person couldn't care less about', she said in a concert backstage room, as the documentary shows.
While by the time Billie's documentary premiered, all of those incidents dated back to a few years prior, the revelations unsurprisingly caused uproar in her fanbase, and soon enough Adams received a huge backlash on social media for it.
He defended himself by saying he was going through some difficult personal times during his relationship with Billie, and that despite it, he didn't think he deserved to be 'bashed'.
Billie also defended him by saying she was grateful for her fans' protective attitude, but that she wanted them to stop the attacks towards her ex-boyfriend.
Who Has Billie Eilish Rumored Dated?
Knowing how famous and talented Billie Eilish is, it's not surprising more than a few people have tried to gain her affections. Besides that, a variety of celebrities have also been linked to her despite the fact their acquaintance seems to be only friendly.
Shawn Mendes
The story of Shawn Mendes and Billie Eilish is quite funny. It's unclear if they're really friends or not, but they've surely been acquainted, before considering Mendes was bold enough to send her direct messages on Instagram.
However, Billie was either disinterested by his message or wasn't simply in the mood to answer him, ultimately leaving the fellow singer on read.
Nonetheless, their fans didn't get a hold of that funny information until Billie herself revealed it during an interview with the magazine 'First We Feast' in August 2019. After being asked who was the last famous person she talked to through her 'phone, without shame she said: 'Shawn Mendes texted me, but I didn't respond', following her statement with uproarious laughter.
Unsurprisingly, Billie's remark caused a reaction on social media, and the laughter of many, including Mendes himself who even commented on a clip of Eilish's response with a short 'LOL wow' on Twitter.
Though that brief and hilarious interaction was nothing romantic, their fans quickly started topic threads on sites such as Quora and Reddit, to discuss whether or not Billie and Mendes would make a good couple. While some of them argued it was impossible or not likely to happen, some other fans claimed that both singers had too many things in common, which could make them compatible in the love field.
Whether that is a real possibility is yet to be known, as Mendes is nowadays in a relationship with the pop singer Camila Cabello.
Lil Pump
For the time being, Billie Eilish's career seems unstoppable, and that obviously has taken the attention of not only music fans around the world, but from her fellow artists in the entertainment industry.
Considering that, it's not surprising that Billie is asked out by men everywhere, even in the most audacious, imprudent ways. The rapper Lil Pump is a good example of that.
Everything started in April 2020, when Billie was on Instagram Live singing the soundtrack of the 1999's movie "American Beauty" on her piano. The more than 130,000 people who were watching her at the time were overjoyed to hear her musical interpretation, though they also noticed Lil Pump was eagerly sending a lot of messages to Billie through the live comment section.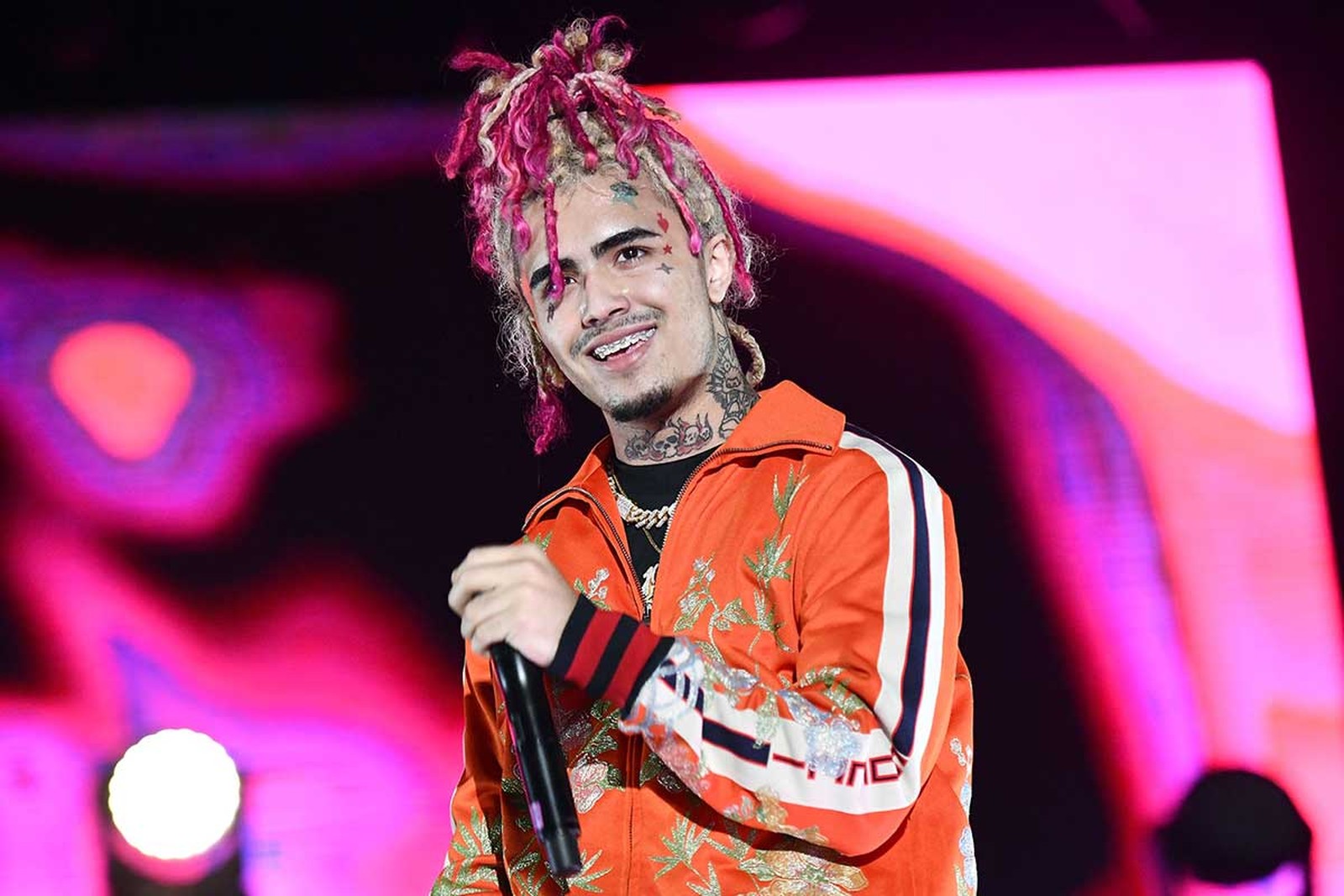 Pump's intentions were pretty clear to everyone though, as he boldly tried to ask Billie out, and even requested her to let him 'wife her', plus a couple of heart emojis.
At first Billie ignored his attitude, but at some point she couldn't help herself, and started laughing at his comments, though she quickly tried to clarify that she couldn't say what she was laughing about, even if it was pretty obvious to everyone watching that she found Lil Pump's messages hilarious.
Minutes later she let him down, by saying 'no thanks' and proceeding to keep ignoring him.
Does Lil Pump still have a chance with Billie? No one knows for sure yet, but it seems more probable that she would accept his advances if he asks her out in person, and not publicly.
Bhad Bhabie
There was a time when people thought Billie Eilish was dating Bhad Bhabie, a.k.a Danielle Bregoli, the teenage girl famous for her 'catch me outside' viral phrase, who is nowadays pursuing a music career.
Although it's already confirmed that there was nothing but a friendship between Billie and Bregoli, no one can fault their fans for genuinely believing the pair was together back then.
The two girls' acquaintanceship started in early 2018, when they followed each other on Instagram, and developed an online friendship through messages. Later, on 18 June that year, they finally met each other in person, though their first encounter was bittersweet due to the fact it coincided with the rapper XXXTentacion's death.
Following Bregoli's words, she and Billie headed home and spent the rest of the day crying and listening to the deceased rapper's music, which definitely made their newly-acquired friendship stronger. During the following weeks the girls hung out, and pics of them were all over the internet. However, what definitely awakened the rumors of a possible romance was that Bregoli posted a pic of Billie on her Snapchat that said: 'You have to look like this to be my girlfriend.'
Bregoli also reportedly had Billie's contact saved as 'my love'. Though other than that there wasn't a lot of evidence of their alleged relationship, their fans were definitely convinced something was happening. However, to the dismay of the many people rooting for them, Billie quickly shut down the speculations by stating Bregoli was just 'her baby sister'.
The two girls' friendship ended sometime ago. As Bregoli said in late 2020, Billie has put distance between them, and doesn't answer her messages anymore.
Billie Eilish's Views On Privacy and Love
Regardless of her young age, Billie Eilish has been careful when it comes to how much she lets the world know about her personal issues.
It's only recently that Billie has opened up about topics such as her past relationships, and self-esteem. In an interview with CQ Magazine, she admitted to having 'never felt desired' by her past boyfriends, which is a feeling she directly connects to her unconformity with her body image.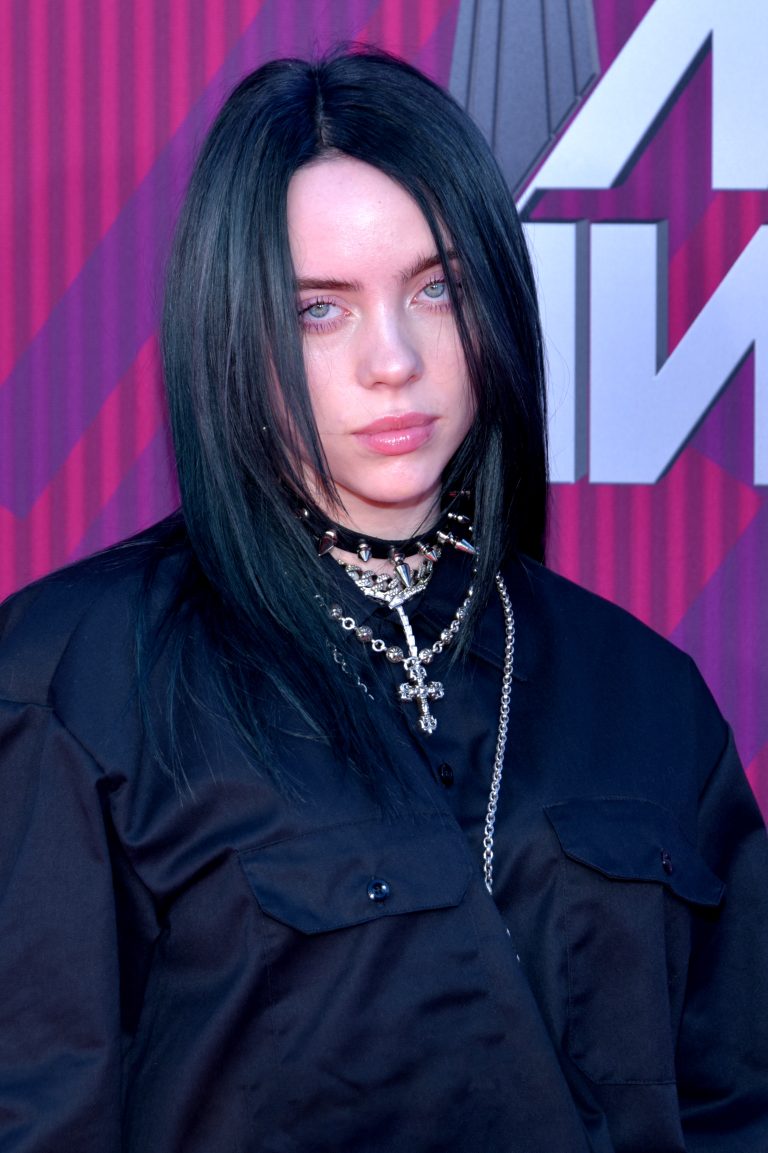 While that's partially the reason she dresses the way she does, her fashion choices are also guided by her mood and sense of style.
Later in September 2020, Billie also revealed that she regrets publicly letting people know the tiny bits of her dating life she has had, probably referencing her short romance with Whitford and the backlash it brought him.
Billie is also convinced that revealing too much about her love life can have negative effects in the long run, especially when it comes to how the general public perceives from it: 'And it's like, what if it goes bad? And then everybody has this whole opinion on your relationship that they have no idea about', she told Capital Breakfast.
So will people's opinions of Billie Eilish change, based on her romantic life? There's no way to know for sure, though her decision to retain some privacy is completely understandable, and admittedly her unapologetic attitude regarding this topic is one of the many reasons she's loved by everyone.