Who has Blac Chyna dated? Boyfriends List, Dating History
Blac Chyna is an American model, businesswomen and socialite, who rose to prominence in 2010 after appearing as Nicki Minaj's stunt double for the music video 'Monster'. She gained her first exposure earlier that same year when Drake mentioned her name in his song 'Miss Me', which later allowed her to appear in Nicki's music video, and ultimately afforded Blac Chyna her starlet status.
While Blac Chyna might be enjoying her fame today, exploiting it for various profitable ventures, she endured a long journey to become a popular socialite. Born in Washington DC , USA, as Angela Renee White on 11 May 1988, to her mother Shalana Hunter and father Eric Holland, Black Chyna struggled financially throughout her later adult life. Without enough support, Angela resorted to desperate measures to pay for her college education, becoming an exotic dancer at a Maryland gentlemen's club.
She later attended Johnson and Wales University in Miami, Florida, where she juggled between her studies and stripping at the popular Miami club, King of Diamonds. Sadly, due to exhaustion and the unfortunate pressures of life, Blac Chyna had to give up on her educational hopes. However, Angela didn't allow her shattered dreams to keep her down, going on to focus more intently on her stripping and modelling career.
It was during this time, following the advice and suggestions of a trusted patron of the club, that Angela assumed the name and identity, Blac Chyna, the name that would ultimately earn her a place among Hollywood's finest. Her unique dancing and exotic looks quickly became popular among the Miami audiences, even earning her praise from a local radio host, Angela Yee, who said that Chyna looked like someone bound for fame.
Following her name-dropping in 'Miss Me', Chyna earned numerous modelling opportunities, appearing in publications such as 'Dimepiece', 'Black Men's Magazine', and 'Straight Stuntin'. Of course, aside from exploiting her new opportunities for financial gain, Chyna also used the chance to pursue several business ventures. In 2013, Chyna enrolled in the JLS Professional Make-up Artist School, and by the end of that same year, had launched her own boutique, '88fin'.
That same month she also released 'Lashed by Blac Chyna', a brand of adhesive eyelashes. In 2014, she bought a beauty salon in Encino, Los Angeles, where she now offers make-up courses and training.
As can be expected of anoted socialite, Chyna dated some of the most successful men in Hollywood, the most famous being Rob Kardashian. Rumours would even suggest that Chyna had over 30 relationships in the past, including rumours of course.
Some suggestions even includes same-sex hook-ups, though these rumours may only be speculative.
First Love
Chyna's first romantic involvement that we could dig up dates back to her high school years, specifically her senior year between November 2005 to September 2006. Chyna attended Henry E Lackey High School in Washington DC, where known back then by her former identity of Angela White,  she met a fellow student known only as Matt. Since it's mostly old history, and because Matt never gained any known exposure, and since Chyna never spoke publicly about their relationship, fans can only speculate about the reasons for their break-up.
It is possible, though, to consider that they separated after heading to different colleges, but some might suggest that Chyna's line of work could also have been a reason.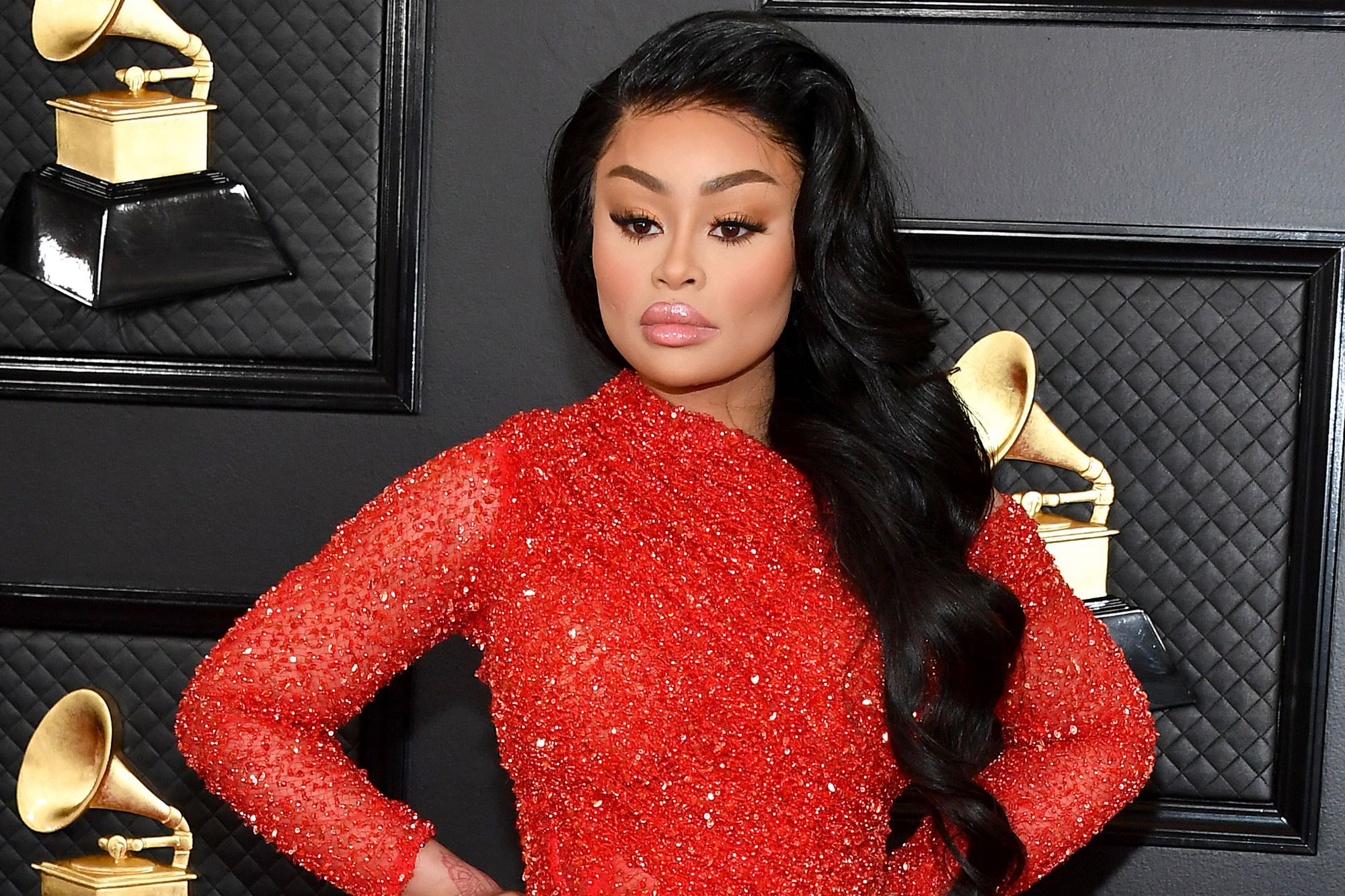 During her high school years, Chyna worked as a cash register operator at a local McDonalds, but it didn't take her long to move on and begin dancing at Maryland clubs.
Whatever the case, fans would unfortunately never know the truth about her earliest relationship. On the other hand, the relationships she got involved in after achieving fame, supplied her fans with enough drama and intrigue to keep them satisfied.
Past Revelations
Talking of drama and intrigue, one cannot avoid mentioning the revelations about Chyna's past hook-ups put out there by her now ex-boyfriend, Rob Kardashian. During their messy break-up, Rob went all out to slander Chyna. Among the many accusations and revealing information he released on social media, Rob mentioned that Chyna had a past hook-up with hip-hop artist TI, and his wife.
According to Rob, back in 2009, Chyna participated in a threesome with TI, also known as Clifford Harris, and his now ex-wife, Tameka 'Tiny' Harris. To make matters even worse, Rob accused TI of paying Chyna for the time she spent with him and his wife. These accusations came after TI triggered a response from Rob by commenting on his mistake of revealing Chyna's most intimate secrets.
In the comments, TI expressed the importance of keeping a woman's secrets quiet, especially when she revealed them to you, claiming that such details can be considered sacred. TI went on to add that Rob will have a hard time forming relationships because of this, saying that he lost all credibility with the opposite sex, and accused Rob of having no moves.
Luckily, by the time these secrets came out, TI and Tiny have long been separated, but at best, these rants on Instagram only worsened Rob's chances of walking away untouched in court. Tiny, as of yet, has still to comment on the accusations put forward, but as it seems, TI never denied the claim, which might prove it true.
All The Rumoured Hook-Ups
Supposing that the life of a Hollywood socialite would afford one countless perks, the many suggestions about Blac Chyna's past sexual involvements might all be true, but sifting truth from rumour could become complicated. Considering how many men have stepped forward, claiming to have had some kind of involvement with Chyna, things certainly appear to be exaggerated.
Nonetheless, some rumours and suggestions seem to hold water. The first rumoured hook-up involves Shad Moss, better known by his stage name Bow-Wow, who revealed this intimate detail about his life in one of his songs. According to the lyrics of his song 'Letters to My Exes', Shad once dated a girl who used to strip but then hit the lottery.
What most people discerned from these revealing words Bow-Wow later confirmed, claiming that at some point he dated Blac Chyna. According to the lyrics, it seems most likely to be the time before Chyna gained exposure and fame, which most now speculate was in 2009.
Following Bow-Wow's revelation, rumours surfaced that Chyna may have hooked-up with former American Footballer and wide receiver Chad Johnson. However, these rumours were never confirmed, and most sources can't even supply a possible date for their alleged hook-up.
Of course, when mentioning the revelations of certain songs, then one can't go without citing Drake's 'Miss Me', which, as everyone knows, was the song that exposed Chyna. The lyrics in question simply claimed that Drake had a special fondness for Chyna, claiming that she makes the long flight to Florida absolutely worth it. During his feud with Tyga, Drake went so far as to like several of Chyna's social media posts, but it may have only been to anger Tyga, who, at the time was dating Blac Chyna.
Nonetheless, the song inspired numerous speculations and rumours, all suggesting at the very least that Drake and Chyna hooked-up at some point, most likely in 2010.
Other rumours concerning Chyna's love life suggest that she may have hooked-up with Nicole Alexander too, a reality television contestant on 'I Love Money' and 'Flavour Of Love'. However, neither Chyna nor Nicole ever confirmed the rumour.
The last alleged encounter Chyna had before dating Tyga may have been with James Harden, an American basketball player and shooting guard who plays for the Brooklyn Nets. The only confirmation about their encounter in August 2011 comes from an Instagram selfie Chyna posted, in which she laid next to a sleeping James. While the selfie may have been very suggestive, neither of them confirmed a relationship publicly, but haven't denied it either.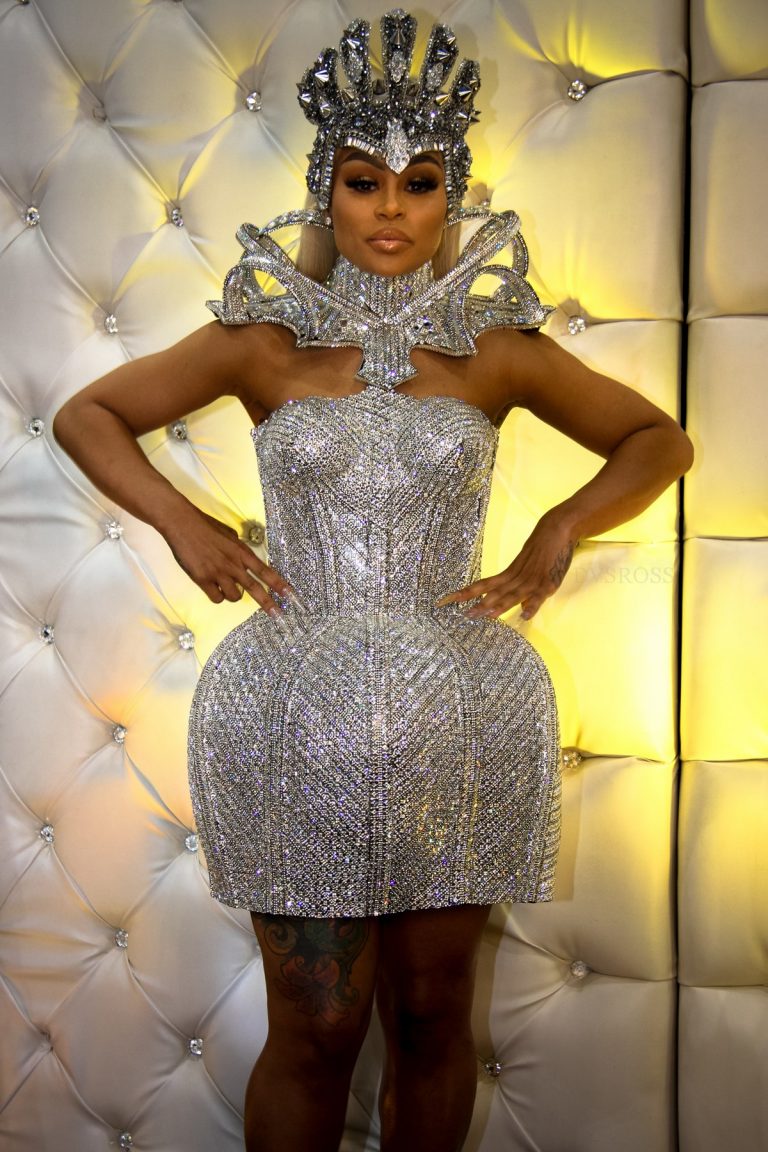 Taming Tyga
Blac Chyna's first serious public relationship was with the rapper Tyga, who became the father of Chyna's firstborn son, King Cairo. The two met during the F.A.M.E. tour after-party hosted by Chris Brown in October 2011, immediately hitting it off, and soon making their relationship public.
Tyga invited Chyna to star in the music video for his hit single 'Rack City', so while Blac Chyna's career enjoyed even more success, on 9 November, the two made their relationship official. The following year she appeared in more music videos, which include Nicki Minaj's 'Come On A Cone', as well as mentioned in another of Minaj's songs. Around the same time, 'Urban Ink Magazine' detailed their blossoming romance and relationship as they both shared ink to commemorate their union.
Chyna had Tyga's last name, Stevenson, on her right elbow in red ink, as well as his name, Michael, on her hand, which has since been covered up after their break-up.
On 16 October 2012, Chyna gave birth to their son, King Cairo Stevenson, and both parents celebrated his birth by welcoming him on social media. Tyga, in commemoration of his son's birth, bought an exquisite mansion in Calabasas, California, valued at nearly $10 million.
Sadly, after dating for nearly three years and sharing a child together, Tyga and Chyna ended their relationship. According to them, at the time, for the sake of their child, they tried their best to keep the break-up friendly and amicable, but after Chyna discovered that Tyga started dating Kylie Jenner, things took a turn for the worst. Both Tyga and Chyna became friends with the Kardashians and extended family, but Tyga's relationship with an underaged Kylie shook the entire world, not only Chyna.
Years later, Chyna took to social media accusing Tyga of missing his child support payments, and it became clear that the two parted on unfriendly terms.
Things between them definitely soured even more, after Tyga allegedly had Chyna thrown out of the mansion when he started dating Kylie and playing hot to her 17th birthday party.
According to Chyna, she found out about Tyga and Kylie's relationship when the rest of the Kardashian family turned against her. However, in later years it seemed that they buried the hatchet when Chyna started dating Rob.
On The Rebound
Following Chyna's breakup with Tyga, it seems she went on a wild spree of dating, as several claims became public in the years that followed. During a candid interview, the rapper Game admitted to the world that he dated three Kardashians in the past, but the list didn't include Khloe.
Further inquiries revealed that the third 'Kardashian' turned out to be Chyna, who although not direct family, would later have become a Kardashian through her marriage to Rob.
According to most sources, Game's bold claim of dating Chyna might date back to September 2014, shortly after her relationship with Tyga ended. Further rumours surfaced in 2014 that suggested Chyna might have dated American Football player Colin Kaepernick, but these rumours were never confirmed.
Other rumours concerning the basketball player PJ Tucker surfaced in 2015, which was followed by suggestions that she dated businessman Johnny Winn. Her relationship apparently ended with Winn when she started dating the rapper Future.
However, after showing off her latest tattoo, which featured Future's stage name, the rapper announced his single status on social media, denying Chyna's bold claims.
In 2016, the artist Pilot Jones claimed that he had an encounter with Blac Chyna, even going so far as to suggest that her daughter might be his child. However, Chyna denied his claims, saying that she's never had a relationship or any liaison with Jones.
Getting Back With The Kardashians
Chyna and Rob made their relationship public in January 2016, after Chyna posted a picture on Instagram which featured Rob in the background, and the caption 'The Beginning'. Despite seeming innocent and genuinely in love, many people and gossip publications speculated that Chyna went after Rob as a means to get back at the Kardashian family, even citing the above-mentioned caption as the beginning of her revenge plot.
Regardless, their romance blossomed as Rob soon moved out of Khloe's house to live with his new girlfriend, and it appeared for the time being that the Chyna-Kylie feud came to a close. The two made their relationship official on 25 January 2016, and only a couple of months later in April that year, Rob proposed to Chyna.
On 10 November 2016, Chyna gave birth to her second child, a daughter they named Dream Renee Kardashian.
A few years would pass by as Rob and Chyna's relationship conquered several difficulties, which included accusations of infidelity, legal battles, and hacked social media accounts. The first trouble began shortly after Chyna gave birth to Dream, when it came to light that Chyna discussed her plans of leaving Rob with an unknown friend.
According to Chyna, she never sent the messages, claiming that somebody must have hacked her accounts. The messages in question featured slanderous discussions about Rob's behaviour, among other things, suggesting that Chyna considered Rob fat, lazy, dirty, insecure, and even homosexual. The messages nearly caused the two to end their relationship, but they were able to see through the troubled time.
Unfortunately, their relationship didn't last much longer than that, and ended in 2017 after Rob accused Chyna of cheating on him, suggesting that Chyna hooked-up with the rapper Safaree Samuels, though the rumours remain unconfirmed.
The two didn't reconcile after the initial arguments, but instead engaged in serious legal disputes, fighting for custody over Dream and other claims, which included assault and battery charges. Their legal disputes continued well into 2020, with neither side appearing to give up on the ridiculous accusations, not even for the sake of the child they share.
At one point, Rob's sisters, Kim and Kylie Jenner filed an individual lawsuit against Chyna, accusing her of assaulting Rob as well as damaging $100,000 worth of property during the altercation in question.
In September 2020, Chyna filed for a motion to dismiss the assault charges against her, claiming she never intended to cause Rob any harm, but her motion was denied.
On The Rebound Again
Following her breakup with Rob, Chyna has dated several men, seeming to enjoy her new status as a bachelorette.
In May 2017, Chyna met the rapper Ferrari, with whom she hooked-up as a short-term rebound fling. Their relationship ended after she started seeing Mechie So Crazy, the American rapper born Demetrius Harris, but rumours around the same time suggested that Chyna might have dated Dave East as well.
In 2017, Chyna sparked dating rumours with Playboi Carti, after posting a Snapchat video with the rapper. The pair also made appearances together at ComplexCon, but neither of them confirmed the relationship publicly. Then in February 2018, the rapper Swae Lee's girlfriend publicly accused him of cheating on her with Blac Chyna, but of course they denied these accusations, and no confirmation exists about their alleged encounter.
Later in 2018, Chyna started dating the rapper Almighty Jay, but after Jay accused Chyna of cheating on him, that relationship ended too. However, in 2020 rumours suggested that the two might have considered getting back together, but they were never confirmed.
Shortly after ending things with Jay, Chyna dated Prince Dani Chamoun Beddawi, who is of Saudi-Arabian royalty. However, their relationship ended after she cheated on the Prince with a former lover, the rapper Future. The rumours continued for some time after, suggesting she either dated or had liaisons with Devin Haney, Kid Buu, Soulja Boy, Adrian Stubblefield Junior, and Sage The Gemini. HMM – are you breathless yet?
The Latest Rumours
The most recent rumours concerning Blac Chyna's love life suggest that she might be dating the rapper Lil Twin, despite the troubles she's facing with her ex-fiance, Rob Kardashian, and their custody battle. The rumours started after Chyna posted a picture of Lil Twin, born Hector Macho, on her Instagram with the suggestive caption 'Mines'. Of course, people flooded the post with comments, most of which inquired if he really is the new man in her life. However, shortly after going viral, Chyna deleted the post, and as of yet, fans await her reply and to see if this relationship would become official.
In the meantime, Rob and Chyna continue to argue and legally dispute custody of four-year-old Dream, and Chyna still faces multiple lawsuits from the remaining Kardashian family.