Who has Charlize Theron dated? Boyfriends List, Dating History
The famous South African actress
The famous South African-born actress today also holds American nationality. She has been active in the film industry since 1995, prior to which nothing about her love life is known. Since she landed her first role in the horror movie "Children of the Corn III: Urban Harvest", she has been in relationships, or has been rumored to be dating 11 actors and musicians, including one of the most famous actors in the film industry – Brad Pitt.
Charlize Theron and Craig Bierko
Charlie and Craig met at the very start of her career in 1995, when they were introduced by a mutual friend at a party organized for actors. What started out as a non-serious thing turned into a two-year relationship, and there were rumors circulating the internet that the two even moved in together in mid-1996, and were planning to marry. Craig had already been part of the film industry for eight years, and was known to be a womanizer, but apparently stopped flirting around after he met Charlize.
However, they split in 1997 for unknown reasons and although neither Craig nor Charlize have talked about the rumors connected to their split, it is believed that Craig was having an affair with another woman. Shortly afterwards, he went on to date Janeane Garofalo, and some of Charlize's fans condemned the relationship, believing that the two were seeing each other while he was still dating Charlize.
Charlize and Stephan Jenkins
Charlize's split from Craig wasn't that hard for her, as the two were steadily drifting apart during the last couple of months. In 1998, she met Stephan Jenkins while he was performing with his band Third Eye Blind. She was allowed backstage due to being a famous actress, and was introduced to the frontman who was instantly attracted to her; they began dating just days later.
They went public straight away, and could've been seen attending a variety of events together, but none of their fans believed that the relationship would last because they were popular in different fields and could probably have been with anyone they wanted to, but they went on to prove their fans wrong, as they dated for three years until October 2001. Stephan and Charlize were supposedly planning a life together, and there was talk about what they would name their children, but somewhere along the way Charlize got bored, and broke up with Stephan, who didn't take it very well.
Charlize went on to give several interviews, and stated that she understands she isn't easy to be with, but isn't planning on changing herself, and would rather find someone who will be able to put up with her. Her break-up with Stephan wasn't easy for him, as he was emotionally attached to her, but it at least did something good for him – it motivated the famous singer to write most of his songs for his album "Vein", which was loved by his fans.
Stephan appears to be some kind of a male Taylor Swift, as he loves to sing about his past affairs.
Did the famous actress date George Clooney?
George and Charlize were friends for several years before 2000, when he split from Celine Balitran, a French reality TV personality whom he had dated from 1996. According to several gossip websites as well as many of Charlize's fans, the two were romantically linked, as he found comfort in Charlize who was there for him until he met Lisa Snowdon later that year, and went on to date her for the following five years. Even though Charlize was at the time seeing Stephan, she was still seen with George on multiple occasions, but whenever asked about whether or not they were having an affair, she would claim that they were only good friends.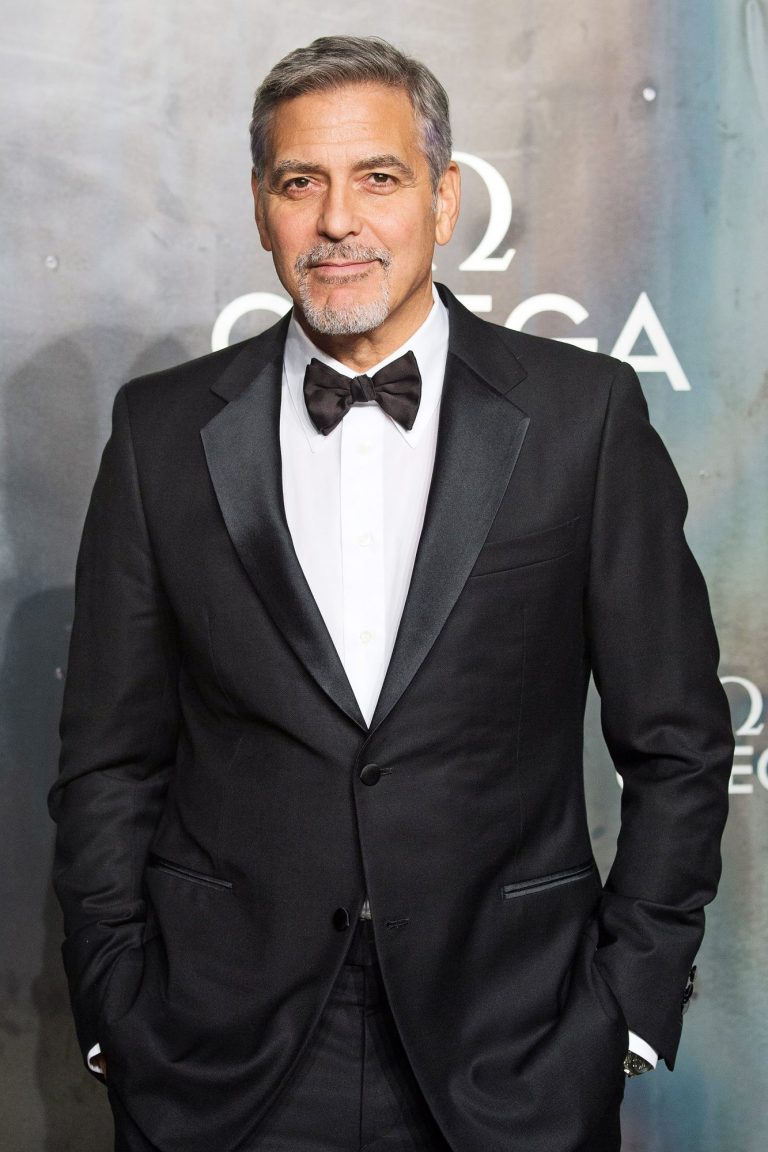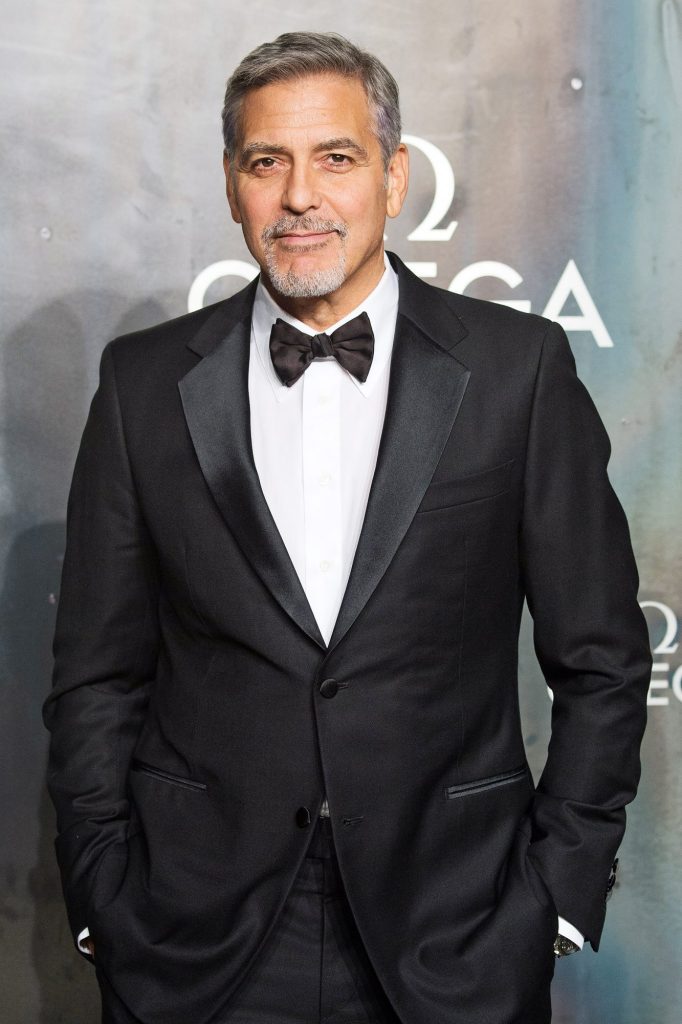 Her longest relationship – Stuart Townsend
What turned out to be her longest and most serious relationship was also what shook her emotionally, as it didn't turn out the way Charlize was hoping it would. She met Stuart in 2001 when they were shooting for the movie "Tapped", and were instantly attracted to one another. Although they hid that they were seeing each other when not on set, most of their colleagues guessed there was something going on between them, because of the way they behaved while filming together. After a month of dating, Stuart and Charlize started attending red carpet events together, and admitted they were in a relationship.
It was less than a year that Charlize moved in with Stuart in Los Angeles, California, and after Stuart wanted to move back to his home country of Ireland, Charlize followed him and they spent around two years living at his home there.
During his interview with Marie Claire, Stuart stated: 'We love each other and we want to spend our lives together. We didn't have a ceremony, but I don't need a certificate or the state or the church to say otherwise. So no there's no big official story on a wedding, but we are married. … I consider her my wife and she considers me her husband.' They were together for nearly nine years before they went to Mexico for a ten-day holiday in January 2010, however, something went wrong, as Charlize returned after only two days, and without wanting to comment about it, had decided to break up with Stuart.
It was later revealed that Stuart was in love with a woman from Costa Rica, and in 2015 the woman gave birth to their second child, and the two married. Stuart was so in love that he decided to quit being an actor and moved to Costa Rica, where he bought a car garage, but came back to acting several times in the later years.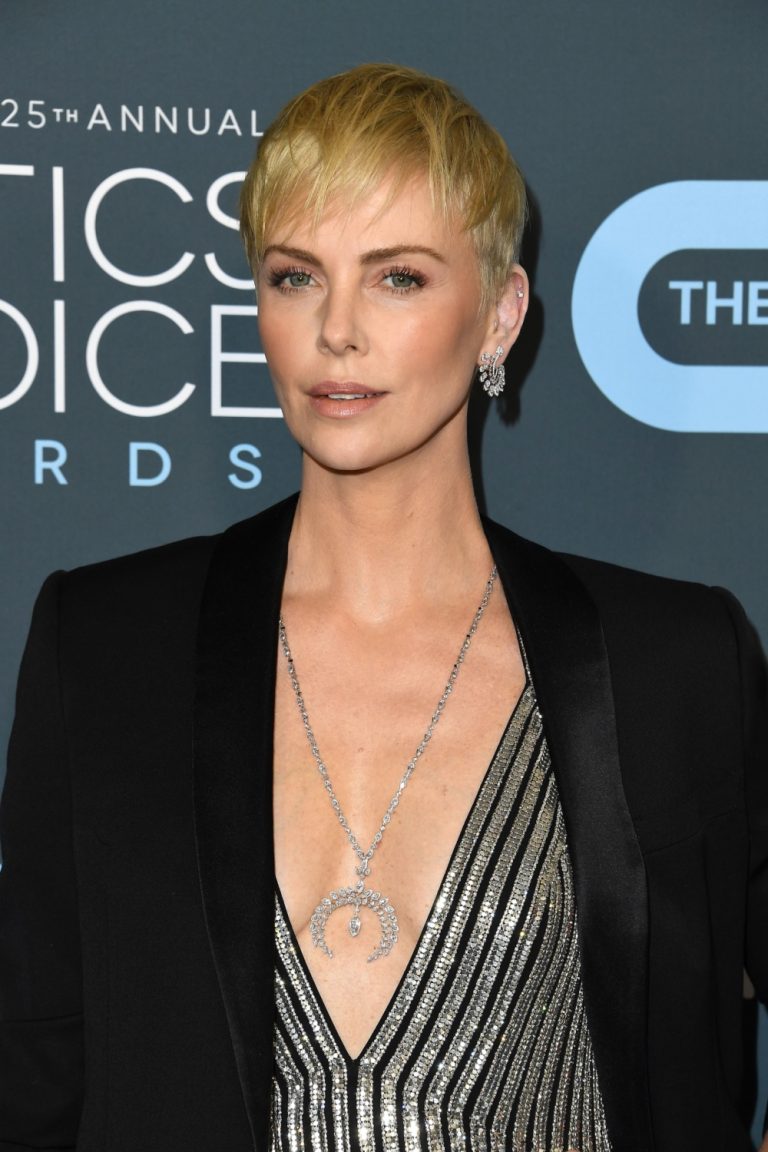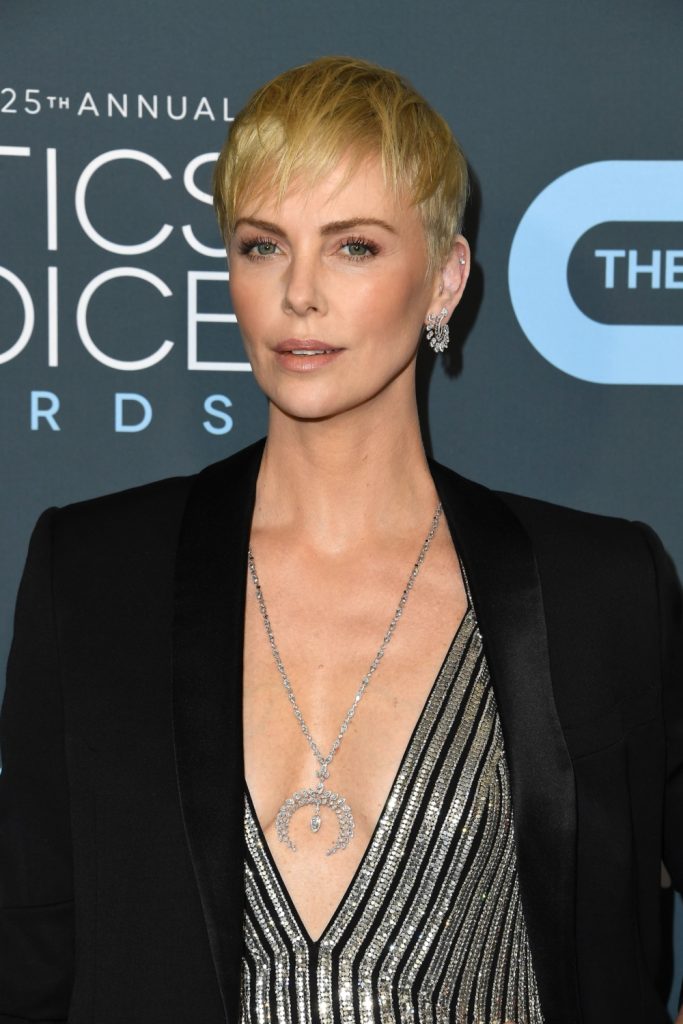 Charlize found comfort in Keanu Reeves
Charlize met Keanu in 1997, when they starred alongside Al Pacino in the movie "The Devil's Advocate". The two went on to play lovers in the romantic drama "Sweet November" in 2001, when many of their fans believed that they were together in real life because of the chemistry they showed on set. It was only in May 2010 that the two were seen dining together at a restaurant in Beverly Hills by a paparazzi, who managed to take several pictures of them together, and later followed them outside the restaurant. Charlize was still devastated because of what happened with Stuart, and what followed proved that she was just looking for a shoulder to cry on (or sleep with).
After the two left the restaurant, they found themselves on a sidewalk with Charlize putting her hands under Keanu's jacket and wrapping them around him, seemingly upset, and what followed were a series of hugs and kisses between the two.
They went on to share a couple of words before noticing that a paparazzi was there taking pictures of them, which made them become shy and suddenly go their separate ways. It appears as one night was enough for the two, who seemingly wanted only to feel less lonely for at least that one night – they weren't seen together after that.
Rumored to have been dating Jeremy Renner
Charlize and Jeremy met in 2005 when they were shooting for the drama "North Country", and according to other people who were present, the two were attracted to one another, but were both romantically linked to other people. It was in 2010 months after her rendezvous with Keanu that she was seen spending time with Jeremy, and the Hindustantimes rushed to write about how Charlize found love again, and was dating the "Hurt Locker" star Jeremy.
Neither of them confirmed that they were dating, but after Jeremy was seen at Charlize's home on multiple occasions, he stated that he was crazy about her as a friend, and that they enjoy each other's company, especially when going for walks together, playing the piano and drinking Scotch.
What is widely believed is that Charlize was fresh out of a relationship, and wasn't looking for a new one, but wanted someone to help her feel less lonely while she wasn't working. Not long after, she started shooting for the movie "Mad Max 4", and was not again seen spending time with Jeremy, who subsequently married Sonni Pacheco on 13 January 2014, but the two divorced in December of the same year.
Did she date the "Deadpool" star Ryan Reynolds?
We wouldn't really call it dating, as the two settled for only sleeping with one another on several occasions, without complicating things by putting their emotions into the entire thing.
The Canadian actor is back at it again with giving back! Find out more… 😍 🙌 👀 #Brandweek #RyanReynolds https://t.co/29XU2nogwd pic.twitter.com/zYhNsI9M9o

— Promipool.com (@PromipoolCOM) September 15, 2020
It was in June 2011 that their mutual friends decided to set them up a date, but their desires were contradictory as Ryan Reynolds only wanted to have some fun, while Charlize was apparently looking to settle down. Being very close to Keanu Reeves and listening to him talking about how he had been wanting to settle down for a very long time made her want to settle down as well, and have children, while she also felt her biological clock was ticking. Even though she knew that Ryan only wanted to have fun, she went along with it, and the two were seen together on multiple occasions during that summer of 2011, but it's believed that their fling lasted for only two months before they began shooting movies, and found themselves in different states.
Charlize and Alexander Skarsgard
Charlize met the Swedish actor Alexander Skarsgard in 2012, while they were shooting for the same movie, and were later seen on several occasions spending time together.
A source has claimed for DailyMail that they were together for over three months, and were thinking about having something serious, as Charlize invited Alexander to meet her adopted children, Jackson who was six and August who was two at the time. However, the two soon stopped seeing each other, and Alexander addressed the rumors stating he wasn't romantically linked to Charlize, and that the two were rather only close friends.
In 2018, Charlize and Alexander starred in the political comedy film "Flarsky" and were seen flirting with each other on the set. They left the set together several times, after waiting for the other to finish shooting his/her scenes, which is why many believe that the two rekindled their love for at least those several months that they were on the set together. Alexander has either been single since his fling with Charlize, or has been very good at keeping his love life hidden from the media's attention.
Charlize dated the famous actor Sean Penn
Charlize and Sean Penn have been friends since before 2000, and in 2004 the two won their first Oscars together on the same night – Charlize for "Monster" and Sean for "Mystic River". The rumors about their affair began spreading around that time, but these were soon shut down because it was obvious that Sean and Charlize were only friends as no passion was noticed between the two. In December 2013, they were noticed celebrating the New Year together in Hawaii, and shortly after all the fuss about the new year was gone, they announced that they had been together since mid-2013. Rumors about engagement and marriage spread around the internet as fast as a plague, because the two have known one another for over 20 years, and people believed that they were going to tie the knot very soon. It would have been Sean's third marriage, but as he has stated in his interview with Instyle: 'You say I've been married twice before, but I've been married under circumstances where I was less informed than I am today.
So I wouldn't even consider it a third marriage, I'd consider it a first marriage on its own terms if I got married again.' Charlize wasn't attracted by the idea of marrying Sean, and the two split sometime in 2015, and it is believed to be mostly because Charlize was planning to adopt her third child without making Sean part of that. According to them, the split was a mutual idea and they were seen hugging together on several occasions after that, but all the pictures seemed to show that Charlize was trying to comfort Sean as he seemed rather sad, and in one of the pictures he seemed to be trying to push Charlize away from him, while she was giving him a strong hug.
We find it somewhat humiliating and disrespectful that in August 2019 during an interview about the release of her new film "Long Shot", Charlize stated that she was single for 10 years and that 'Somebody just needs to grow a pair and step up.
I'm shockingly available.' It appears as the actress had totally forgotten about her two-year long relationship with Sean Penn, and it is quite obvious that it must have meant nothing to her.
Was rumored to be seeing Eric Stonestreet
It wasn't believed by many that Charlize was in a relationship with Eric Stonestreet who, although a fine actor, hasn't won any lead roles in movies, mostly because of his, let's put it this way, unattractive looks. It appears that Charlize once again felt she was ready to settle down in 2017, and thought Eric would be a good man for it – they were introduced by mutual friends at a party, and were later seen attending a variety of red carpet events together. In an interview he gave to "Hello Magazine", Eric said 'I wish people would stop spreading rumors that Charlize Theron and I are dating. It's starting to make Halle Berry jealous', and his spokesperson later addressed the rumors as well, stating that the famous actor and actress were not romantically linked, and that the two only saw each other twice.
Because of his statements, and the fact that he didn't seem to be interested in Charlize, made people believe that he is gay – he has, in fact, portrayed mostly gay characters in his TV series and movies, and his friend actor Mitchell Pritchett has jokingly called Eric 'gay-for-pay'. However, Eric has on several occasions stated that he is straight, and he was until recently in a relationship with American actress Katherine Tokarz.
Charlize's latest relationship, with Brad Pitt – only rumors or true?
It happened in January 2019 that Charlize and Brad Pitt were noticed spending time together, and seemed rather too close to be 'only friends' as Charlize later rushed to state in her interview with the "Mirror".
Because of the rumors which were circulating on the internet for several months, Charlize was invited to appear in the show "Ellen DeGeneres", in which another guest stated 'I didn't date Brad' to what Charlize jokingly answered 'It appears that I did'.
#charlizetheron CHARLIZE THERON in Double Denim Out in Los Angeles 03/03/2020 https://t.co/diMPEtnVZA… pic.twitter.com/nwPpanDVCO

— Celebs of World (@celebs_of_world) September 11, 2020
To make the matter even funnier, Ellen created the game 'Who Would Charlize Rather', in which Charlize was given an option to choose who she would rather date between two actors.
Even though both Charlize and Brad denied the rumors, the two must have been romantically linked, and not only that, but they might be still together today. On 20 January 2020, they were seen attending the Screen Actors Guild (SAG) Awards together, which started the spread of rumors about them being together once again, even though they had just quieted down. Since the awards, Charlize and Brad haven't been seen spending time together, but because COVID-19 soon took over the world, it is believed that this might have stopped them from spending time together in public places.