Who has Chris Brown dated? Girlfriends List, Dating History
American Rhythm & Blues – R&B singer-songwriter, rapper, and actor, Chris Brown, shot to fame primarily due to his vocal and dancing skills, that were said to be comparable to the likes of Michael Jackson, who was indeed his inspiration growing-up. The success of his self-titled debut album released in 2005 earned him Grammy nominations, including Best New Artist and Best Contemporary R&B album. The album spawned the track entitled "Run It!", which topped the Billboard Hot 100 and made him the first male artist to debut on top of the chart since 1997. For that achievement, he took home the Best New Artist, Male Artist of the Year, and Artist of the Year from the 2006 Billboard Awards.
Christopher Maurice Brown was born on 5 May 1989, in Tappahannock, Virginia, to parents Clinton Brown and Joyce Hawkins. His father was a corrections officer at a local prison, while his mother was the director of a daycare center.
He and his older sister, Lytrell, were brought up in a modest household. Music has always been part of his life, as he sang in their church choir, and joined talent competitions. A local production team discovered his talent, and provided Chris with vocal lessons, and helped him produce his demo tape. When it reached several recording labels in New York, they saw his potential, and he eventually signed up with Jive Records, which at that time had helped Justin Timberlake's and Britney Spears' careers.
Chris has since then released nine studio albums, nine mixtapes, one extended play, and 58 singles as a lead artist, which have earned him multiple gold or platinum certifications from the Recording Industry Association of America, the RIAA. He was also featured in more than 100 songs by other artists. In 2019, Billboard announced that he had joined the exclusive group of artists who had 100 singles entering the Billboard Hot 100 chart. Unfortunately, his tremendous success has often been overshadowed by his tumultuous personal life, peppered with legal issues.
Dating Timeline
His career would be forever tainted by anger management issues, which led him to commit violent acts not only against women, but also other people in general. Some people attributed his violent tendencies to him witnessing how the boyfriend of his mother beat her up regularly when he was just a teen. While his infamous physical assault on one of his celebrity girlfriends almost destroyed his career, women still flocked to him because he can be charming when he chooses to be. He has a long list of rumored and actual girlfriends, and here are just some of the most talked-about women in his life:
Rihanna "Turbulent" (2007 – March and 2012 – 2013)
If there was a poster child for celebrities committing violence against women, it was said that Chris could easily qualify for the job. In 2009, he was with his girlfriend Rihanna attending a pre-Grammy party on a Saturday night. They were excited, as both were nominated in two categories at the Grammy Awards, scheduled to be held the following night, and they planned to enjoy all the festivities associated with it.
In the early morning of the next day, the 8th of February, reports came in that the Los Angeles police were investigating a domestic violence felony battery that was called in via 911. There were initially conflicting reports from several online news sites because the police wouldn't release the identity of the abused as she was entitled to her privacy, but it was clear that the perpetrator was Chris Brown. So when it was announced that the appearance of Chris and Rihanna at the awards show had been canceled, it didn't take long for reporters to figure out that the victim was Rihanna.
Robyn Rihanna Fenty is a Barbadian singer, fashion designer, actress, and entrepreneur, who signed up with Def Jam Recordings in 2005, at the time when Jay-Z was still the CEO of the label. It only took her a year to have a No.1 hit on the Billboard Hot 100, with the song, "SOS." Since then, she has racked-up 14 No.1 hits, that helped her gain global popularity, and win major awards including Grammy, Billboard, American Music, and MTV.
While she enjoyed a thriving career having sold more than 250 million records through the years, it was when she launched her Fenty Clothing and Make-Up Line that helped her become the highest-paid female musician in 2019. Her net worth at that time was estimated at around $600 million.
Chris was 16 years old in 2005 when he met Rihanna, who was 17, as she introduced him on stage to perform in the Vibe Awards. A year later, they were seen hanging out at the Nickelodeon Kids Choice Awards, and it was apparent that they had become friends. In May 2007, people were convinced that the two were dating, as she was present when Chris celebrated his 18th birthday at the 40/40 club in New York. The couple was spotted holding hands and getting cuddly on several occasions, but both of them denied that they were more than just friends.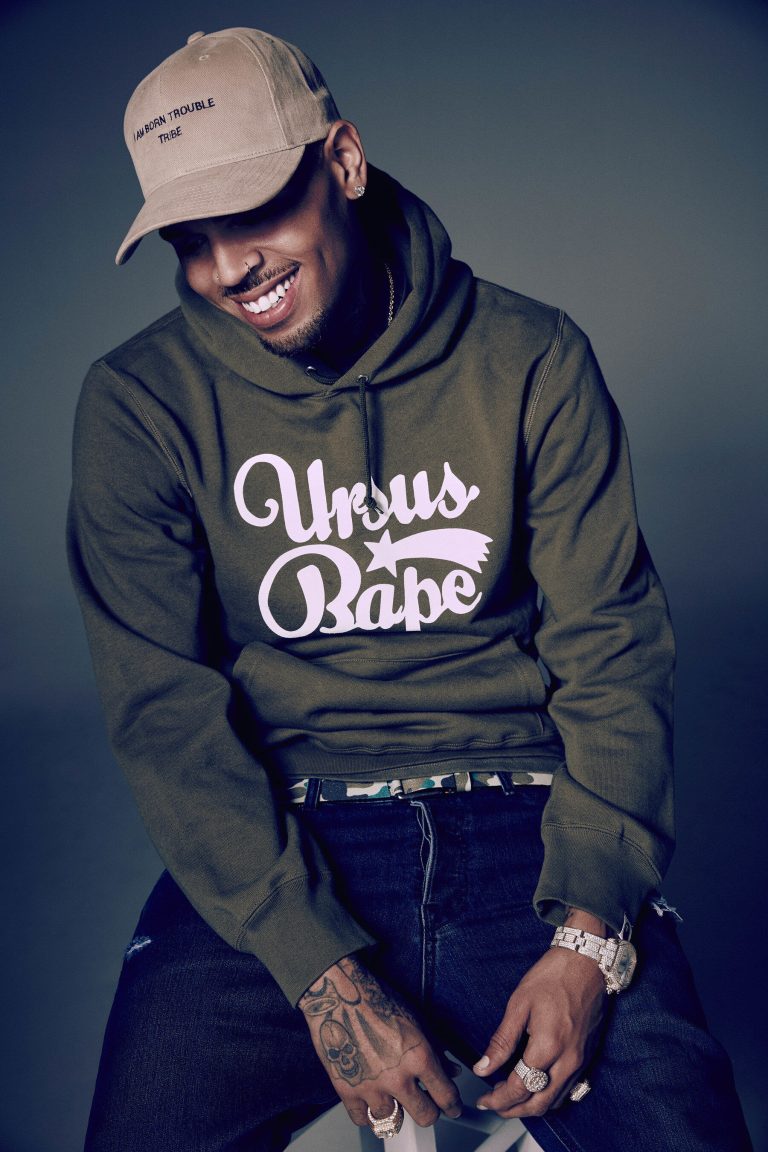 In the early months of 2008, it was Chris who first shared that their relationship was growing into something else, even if Rihanna wasn't really forthcoming in her interviews. However, halfway through the year, they both revealed that they were a couple, Rihanna saying that they were the best of friends who fell in love, and that she was so happy with him.
Everything changed between the two on the eve of the Grammy Awards. During a later interview, Rihanna said that she confronted him about a text message he received from his ex-girlfriend, and Chris continuously lied to her. That night, she wouldn't let him off the hook as they argued in the car, which led to the assault. He repeatedly punched her face, bit her, and even choked her. All she remembered was asking herself when would it end as she could see Chris so blacked out looking like a monster. When she finally screamed, someone heard it and called 911. The initial reports that came out were that they were both involved in a vehicular accident, and Rihanna suffered injuries.
However, Chris was charged with felonious assault with criminal threats, and a photo of a bruised and battered Rihanna was leaked to the public. At first he pleaded not guilty, but when she was subpoenaed to testify, there was a last-minute plea deal, and Chris pleaded guilty to all charges, and was sentenced to five years on probation, 180 days of community labor, and counseling. The judge also issued a restraining order against Chris, instructing him to stay a certain distance away from Rihanna.
In 2011, the restraining order on Chris was eased, and they contacted each other again. Many people couldn't understand Rihanna when she said she was quite protective of Chris, and they reconciled in 2012. They also worked together on their music, and released songs separately but featured on each other's singles. People were shocked at her decision, and she was aware of the public's general sentiment about it.
Honored to be a finalist at the 2021 @BBMAs! Don't miss the Billboard Music Awards LIVE Sunday, May 23rd at 8pm ET/5pm PT on @NBC. #BBMAs pic.twitter.com/KiQmMb6dEl

— Chris Brown (@chrisbrown) April 29, 2021
At one of her concerts, she asked the crowd how many of them are in love and how many of them didn't understand it. Rihanna admitted, 'I'm in that group…The confused group.' Their second attempt at building a relationship didn't last long, as she shared in an interview that she realized that she was being stupid, because if a person put up with the bullshit then maybe that person deserved it. She said that sometimes you just have to walk away from it all, which she finally did, but they remain cordial up to this day, with her saying that she will forever support his endeavors.
Karrueche Tran "Temporary Restraining Order" (on-and-off 2011 – 2015)
Loyal fans of Chris were happy when they learned in 2011 that he was in love again. He was dating Karrueche Tran, and at first, they seemed to be blissfully happy, if you would base it on their social media accounts. However, it was a relationship that was too hard to track, as it was on-and-off with so many feuds, deleted posts, and reconciliations within the five years that they were together, until 2015.
Karrueche Tran is an American model and actress, who has Vietnamese and African American roots. Before she met Chris, she worked at Nordstrom at the Topanga Mall in California as a personal shopper, and then as a celebrity stylist as well as a model. When she started to be associated with the "With You" singer, she gained a bit of fame. When she transitioned to be an actress via the TV series "Claws" in which she played a former stripper named Virginia Loc for four seasons, her popularity increased. She ventured into production, and won two Daytime Emmy Awards as the producer of the series entitled "The Bay."
Fans wondered at how Karrueche must have felt at seeing how Chris and Rihanna seemed to be on the verge of reuniting in 2012. They believed that the two women had a Twitter war and shaded each other, but Karrueche denied it. Rihanna was candid enough to say that she was slowly repairing her relationship with Chris, and during an interview with Oprah, professed that she loved him still.
It was interesting to note that amidst all this, it was never reported that Karrueche and Chris called it quits. He only broke it off with her later, because he didn't want to hurt her due to his friendship with his ex-girlfriend. Eventually, Chris and Rihanna reconciled, but things didn't work out the way they envisioned.
A month after his split from Rihanna, he went back to Karrueche, who welcomed him with open arms, apparently understanding and accepted that Chris needed closure with his former flame. Sources close to the couple said that it had the potential to last, as they were able to get past the hurdle of all the drama with Rihanna. For a few months, everything was going great, and they would upload happy photos of themselves together on their social media. The peaceful months didn't last long, as he entered a rehabilitation facility, though she stood by him until she learned that he cheated on her with a facility worker, and broke from him once again.
However, Karrueche must have loved him that much as she went back to him when he landed in jail again. She was there holding his hand, and even shed tears during his court hearing.
It was peaceful once again in the next few months, until there were allegations that she was spotted with Drake. Chris broke from her thru social media, and was extra angry at her since Drake was the one whom Rihanna dated after his assault on her happened. Chris accused her of hosting parties and hooking up with the Canadian rapper while he was in prison, but later on apologized, after both Karrueche and Drake denied the dating rumors.
They reconciled once again, but another bombshell exploded on social media – he impregnated another woman, and it was the last straw. Karrueche said 'Listen, one can only take so much. The best of luck to Chris and his family. No baby drama for me.'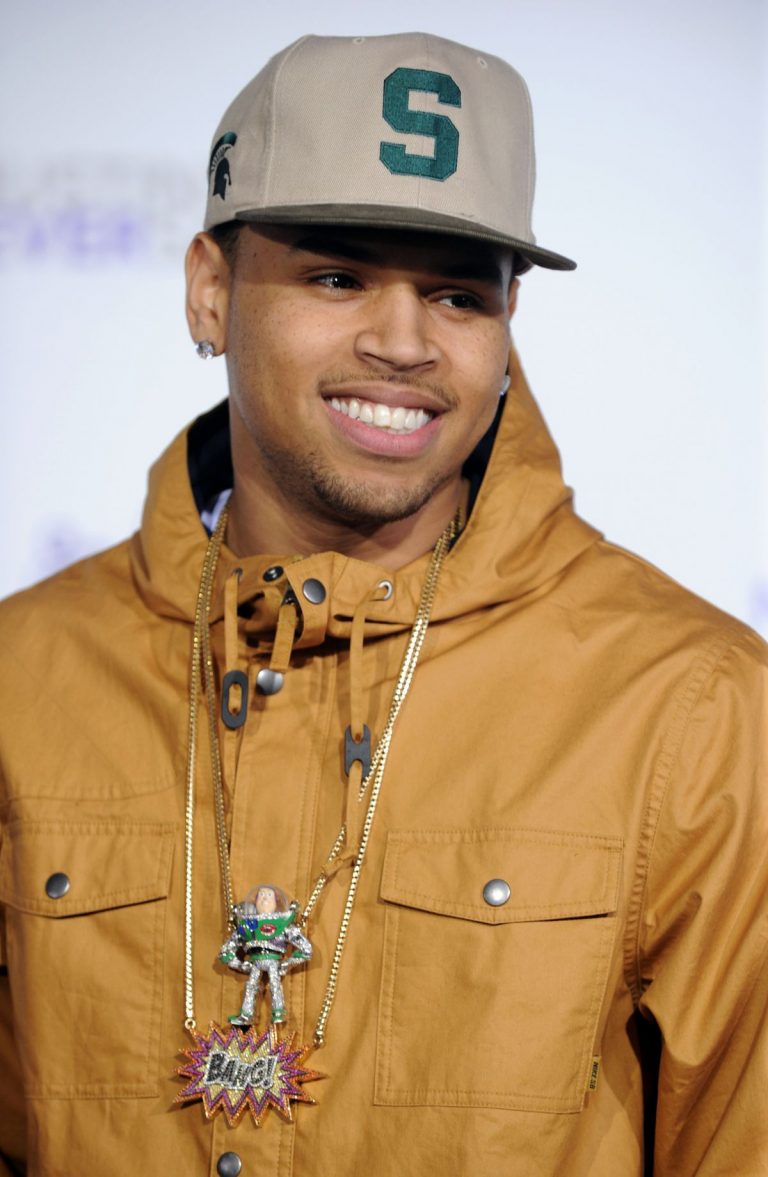 Chris, on the other hand, professed his undying love for her, and tried wooing her back, but to no avail. Things turned uglier when she rejected and avoided him. The "Go Crazy" singer wanted all the jewelry that he gave her returned to him, and pursued her everywhere. She claimed that he started harassing her, threatening her, and since he'd already physically assaulted her in the past, she asked for a five-year restraining order against Chris, granted by the court in 2017, after she showed proof.
Nia Guzman "His Baby Mama One" (2014)
During the on-and-off relationship Chris had with his former girlfriend, he 'accidentally' impregnated a woman named Nia Guzman, who was friends with Chris for many years before he hooked-up with her. Sources around the couple said that he had been pursuing her for years, and caught up with her at the time when he was single in 2014. Nia also knew Karrueche, and was also friends with her until the ex-girlfriend learned that Nia dated Chris during their off days. Chris only saw her as a hook-up, so it ended even before it started.
He reconciled with Karrueche, but after about a year, Nia suddenly informed Chris that she had his baby and named her Royalty Brown; a paternity test was performed and the result confirmed her claims. While it completely destroyed his relationship with her former flame ,and left him devastated, he wouldn't change what happened for anything in the world. Chris said his baby girl was worth it, and he'd do it again just to have her in his arms.
The public became curious as to who his baby mama was; the media learned that Nia was already married with another child when she became pregnant, and upon revealing it to her husband, he immediately filed for a divorce. Nia worked for a record label and then a print and commercial model at one time while studying to be a nurse.
Chris and Nia had a custody battle for Royalty in 2016, until they were able to iron out their differences. For a time, they also had issues about child support, with Nia asking for more while Chris was adamant that he didn't want to spoil the child.
Her lawyer said that as a father with enough financial resources, he should provide their daughter with the kind of comfort that he experienced, and eventually Chris relented. Today, the parents of Royalty are on good terms, and provide her not only with financial support but also moral support. Chris was granted joint custody, and their daughter can spend 12 days in a month with him. He said that he would do his best to be the perfect father, and proudly shared photos of them together on his social media accounts. Based on the photos, his daughter seems to be very happy whenever she's with him and that she idolizes her father. He would be present for most of her school activities such as soccer games. Nia confirmed that 'Chris has matured leaps and bounds' and knew his priorities as a father.
Ammika Harris "His Baby Mama Two" (2015 – present)
The first time people heard about Ammika Harris was back in 2015, but at the time Chris was still dating another woman. Fans believed that he met and dated Ammika during the off-days he had in his previous relationship, or perhaps that should be plural?
Fast forward to 2018, and they were spotted around Europe but there was no official confirmation about being a couple from both parties. When his loyal fans saw Ammika's photos on social media, most of them believed that the dating rumors must be true, since Chris is interested in a certain type, and she's quite similar to an ex-, Karrueche Tran.
Ammika works as a model in Germany, and identifies as a Black-Asian girl with Cherokee blood. Sources found out that she attended the University of California, Los Angeles – UCLA – but since she hasn't shared many of her personal details on social media, no one knew if she finished college.
As with most of his relationships, there were reports that Chris also has an on-and-off association with Ammika. In January 2019, the couple flew to Paris to have some fun, however, he was arrested by the local police after rape allegations. It was interesting to note that Ammika remained calm and was totally unfazed by it.
It's as if she has a lot of faith in him and that their relationship was as strong as a rock. Chris was freed and allowed to return to the US, while his lawyer dealt with the charges.
In April 2019, Chris pretty much announced that he and Ammika were officially a couple, by leaving comments on her Instagram posts such as 'Prettiest woman on the planet!!!!!' and a heart emoji with the word 'YOU.' Rumors abounded halfway through 2019 that she was pregnant with his child, although fans were still confused, as there were rumors that they were no longer together, but he would give her all the support that she needed. However, when she gave birth to a boy named Aeko Catori, Chris was all out in declaring his love for her on his birthday greeting and appreciation post on Instagram. He uploaded a photo of her and wrote: 'Happy Birthday to My Boo. The only other person that looks at you the way I do is Aeko.' He also said that he loves her.
#aekobrown #ChrisBrown #ammikaHarris This is so cute.😂😂😂🔥🔥👑🙏🏽❤️ pic.twitter.com/f3x1TSUFw4

— Tammy Blue 6 (@TammyBlue61) February 3, 2020
Due to the travel restrictions brought by the pandemic, they lived separately for many months. She was in Germany as she brought her son to meet his grandmother, while Chris stayed in Los Angeles. In October 2020, they saw each other again in London, and had fun making up for lost time. They also had a family vacation in Mexico, and Chris brought his daughter, Royalty, to bond with her younger brother. While it seemed that everything was great with them, it didn't really confirm if they were together as a couple. The only thing that was proven with the photos they shared online was that Chris has a great relationship with his children. In February 2021, when he was asked about his relationship status in an interview, he said that 'he's single but with a girlfriend.' It was interesting to note that Ammika was the only woman he posted on his Instagram this 2021, greeting her on her birthday in May, and saying that he loves her.
So what do you believe? Can a leopard change its spots? With Chris, we rather doubt it!