Who has Chris Martin dated? Girlfriends List, Dating History
• Chris Martin comes from a family distantly related to Winston Churchill and is the lead singer of the rock band Coldplay
• Chris has been involved in various long-term relationships and rumors suggest he has had multiple flings
• His first public relationship was with Australian singer Natalie Imbruglia and he was married to Gwyneth Paltrow from 2003 to 2016
• He has been involved with Jennifer Lawrence, Annabelle Wallis, Kylie Minogue, and most recently Dakota Johnson
• Rumors suggest he is currently dating Dua Lipa, but both have denied the accusation
Chris Martin is an English singer, songwriter, and philanthropist, who rose to fame as the lead singer of the rock band Coldplay. Born 2 March 1977 as Christopher Anthony John Martin in Exeter, Devon, England, he is the oldest of five children born to his parents, Anthony John and Alison Martin.
Anthony John, now a retired chartered accountant, owned and managed the family's caravan sales business, Martins of Exeter, originally established in 1929 by Chris' grandfather, John Besley Martin, until he sold it in 1999. His mother, Alison, comes from Zimbabwe, and as a music teacher, she passed on her passion and interest for the art to her oldest son.
Chris comes from an intriguing family distantly related to the former Prime Minister of England, Winston Churchill, that, aside from an influential musician in the family, also played important historical roles. Chris' great-great-grandfather, William Willet, campaigned for and made daylight saving time a modern practice, while his grandfather, John Besley, was elected Mayor of Exeter in 1968.
While Chris attended Hylton School and later Exeter Cathedral School, he developed his passion for music and moved to Dorset where he boarded at the Sherborne School until his matriculation. He met the future manager of his band Coldplay, Phil Harvey, while studying in Dorset. Chris then attended University College, London and graduated with first-class honours in Greek and Latin.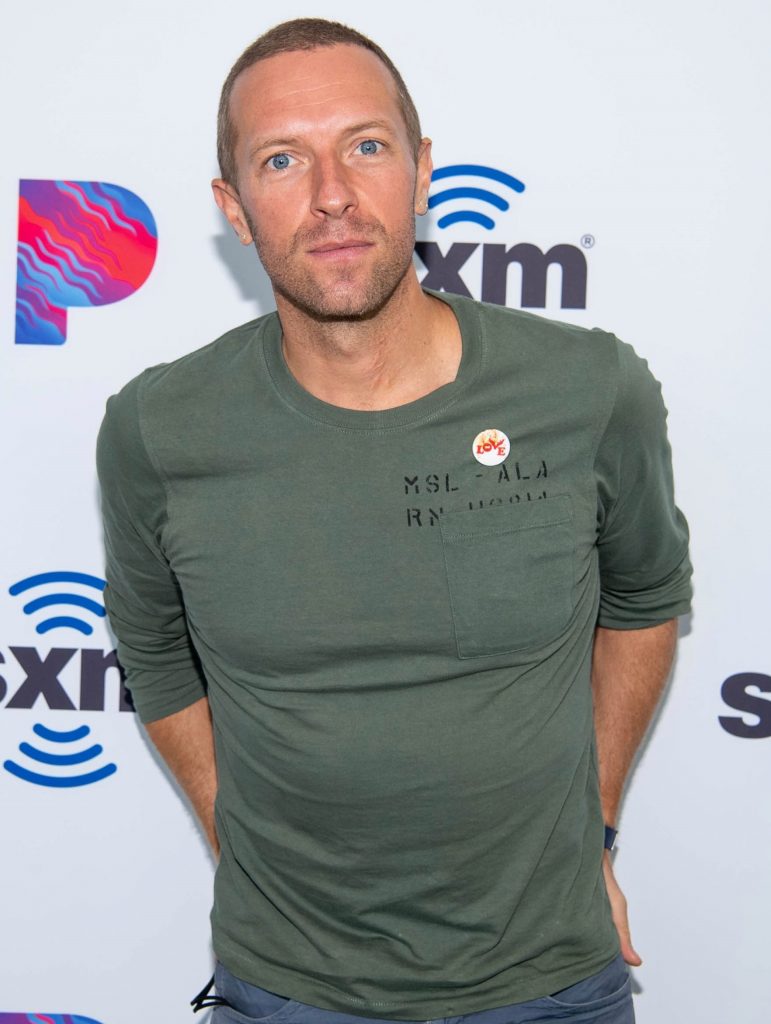 As one of Britain's most influential artists, most would be surprised that Martin hasn't spread his love as much as many other rock stars. Going on record, Chris has married once, and been involved in at least four long term relationships. Aside from that, multiple rumours suggest that the 43-year-old musician could have had several flings along the way.
His earliest relationship dates back to the time Coldplay released their first album, and the latest news involves rumours that suggest he might be seeing Dua Lipa.
Chris' first public love affair, a relatively secretive and quiet romance from long ago, was with Australian pop star, Natalie Imbruglia.
At the time of their romance, which is estimated to have taken place any time between 2000 and late 2002, Natalie's previous involvements included a couple of other frontmen for high-profile rock bands.
Rumours of her romance with Chris Martin began a month after she split from Silverchair's lead singer, Daniel Johns. Natalie also had reported relationships with Lenny Kravits, 'Friends' star David Schwimmer, and the British singer Robbie Williams. For the first leg of their relationship, Chris and Natalie attempted to keep things quiet and away from public attention for the most part, because news of her new romance might have upset Daniel.
Daniel suffered from debilitating arthritis, brought on because of an eating disorder, and bad news might hamper his recovery, so Natalie hoped to keep her new-found love a secret.
Unfortunately, the two couldn't keep it a secret for too long; in 2002, the earliest record of a relationship between the two artists, a UK newspaper broke the news after spotting them together backstage at a Coldplay performance. The newspaper reported that Natalie had fallen head over heels for the English frontman, stating that they had plenty more in common than just good looks and their choice of career.
I am delighted to announce a third London date to my tour – Friday 9th February. 😍🎤🎹You can purchase tickets 🎟here https://t.co/GFJTXzQhJh#unionchapel #london #2018
See you all soon 💋 pic.twitter.com/nzS7zR8siU

— natalie imbruglia (@natimbruglia) January 15, 2018
The report also stated that Chris instructed the other members of his band to remain discreet about his relationship with Imbruglia, hoping they could continue to see each other without any unnecessary difficulties.The news broke after Natalie paid Chris an unexpected visit at the Glastonbury festival, and after seeing them perform live, she just couldn't resist surprising him backstage. The news report stated that Chris was thrilled to see her, and for the rest of the night they were inseparable. Chris, at the time was 25 years old, two years younger Natalie, said that he was delighted to have her in his life, but for the time being would take things slowly.
Love my new sustainably made, organic cotton t-shirt from @origin_africa all profits donated to humanitarian projects in African communities!! Get yourself one ❤️

Posted by Natalie Imbruglia on Saturday, October 31, 2020
Unlike Natalie, Chris had no previous public relationships, so was still inexperienced when it came to dating under the gaze of the public. Details about when the two broke-up or why are scarce, but after dating for some time their romance fizzled out, and they eventually lost touch. Then in 2009, the old flames came together again, but not for romantic reasons.
In an attempt to make a comeback, Natalie asked Coldplay to write her a hit song; it would later become something Chris regretted doing. The song, named 'Fun', possessed lyrics that many thought was revealing and suggestive of their old relationship. – 'Didn't we have fun? I know it can hurt like hell when you can't be with someone', included among the revealing lyrics sounds revealing.
Chris has called it one of his best songs, and it annoys him that he sold it to another artist, despite saying that Natalie made it sound excellent. In an attempt to bury the song, Chris successfully banned it from airing in the UK, but Natalie was able to release it in Australia, but unfortunately the song couldn't resurrect her career, as it barely registered, even on Aussie charts.
Chris' first serious relationship was with American actress, Gwyneth Paltrow, who would later become his wife and the mother of his children. Nothing about their relationship was ever conventional. From how they first met to their divorce and now their friendship as co-parents, nothing about it was traditional, though it certainly seems like a real-life fairy tale or at least as much as is possible.
Gwyneth met Chris for the first time when she attended a Coldplay concert in 2002, long after rumours already surfaced that suggested they had a relationship. The band was busy with their Los Angeles tour at the time, and while performing at this specific venue, Chris expected a visited from his favourite actress. Unfortunately, the unnamed actress never showed, so Chris instead dedicated a song to Gwyneth Paltrow, jokingly adding that she was his girlfriend.
Despite the rumours, the two had never even met, and during the concert, Chris' assistant asked Gwyneth to meet him backstage after the show. Their unconventional introduction led to a long-term friendship that would later set the example of how a healthy break-up and a conscious uncoupling should take place.
After dating for a year, the couple tied the knot at a private ceremony in front of family and friends in December 2003. In 2004, Gwyneth gave birth to their firstborn, daughter Apple, followed by their son, Moses in 2006. In 2020, in an essay for Britain's Vogue September issue, she recalled when and how she realised that her marriage ended.
In 2014, Chris and Paltrow announced their separation, and in 2016 they finalised their divorce. As Gwyneth recalled it, she first realised that things soured between her and Chris in 2010, four years before their official separation. Despite a romantic trip to Italy, walking along the beaches and drinking plenty of Baralo, she knew her marriage was over.
Unlike many other divorces, Chris and Gwyneth parted on friendly terms, and despite the end of their romance, they are still friends. Gwyneth stated to Vogue that the recipe to their successful separation includes holding on to the good qualities about Chris she once fell in love with, which makes their separation and continued friendship that much easier.
In spite of their conscious uncoupling, Gwyneth has stated that they remained a family. It might be due to the advice she shared, as well as their commitment to always put the children's well-being first. What is even more unconventional than usual, is how they show each other support when it comes to finding new romances.
Gwyneth even encouraged Chris to reconcile with his latest girlfriend, Dakota Johnson, after they briefly broke things off in 2017. When Gwyneth married her new husband, Brad Falchuck, she invited both Martin and Johnson on her honeymoon. While this seems like an awkward situation for any ordinary couple, it is just the continuing unconventional nature of Paltrow and Martin's relationship.
As much as any rock star would be the subject of rumour, Chris is not the exception and rumours concerned about his love life include plenty of speculation and gossip. In 2009, rumours surfaced suggesting that Chris and Gwyneth had an open relationship, and were seeing other people outside of their marriage.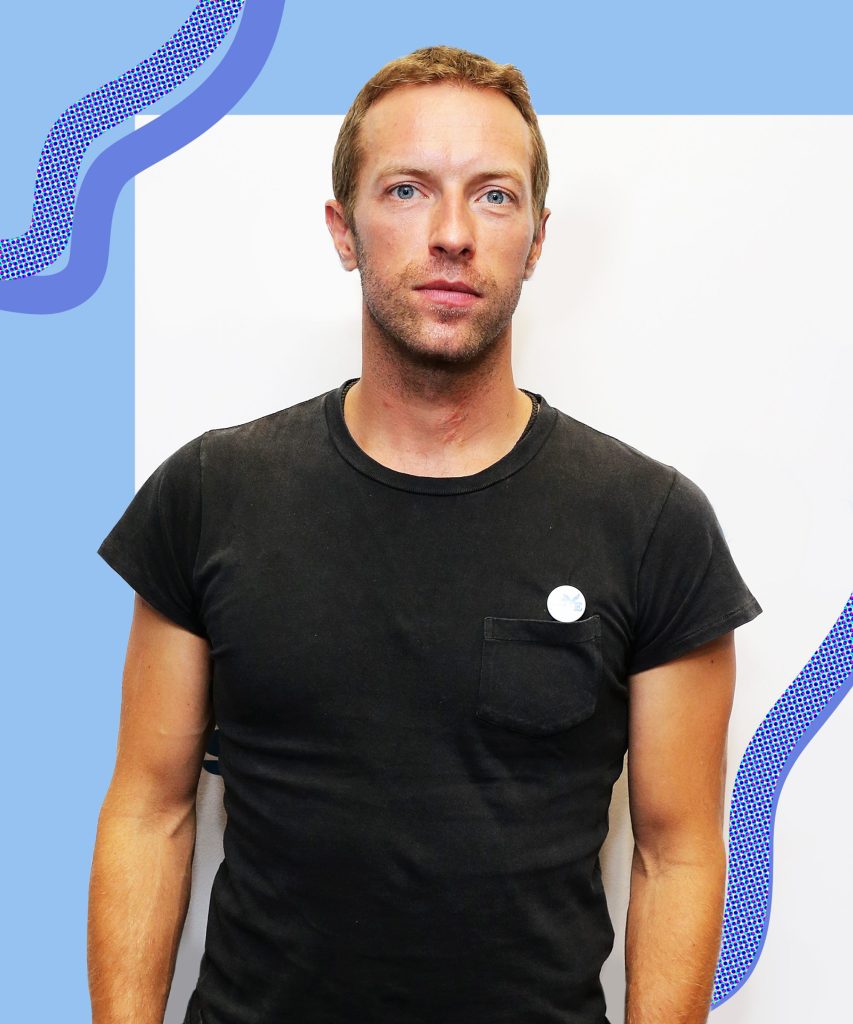 Gossipers suspected that the end of their union might soon unfold. Among the rumours, Chris stood accused of cuddling up with American actress, Kate Bosworth, and Gwyneth endured rumours that she had an affair with entertainment lawyer, Kevin Yorn, as well as with the billionaire, Jeffrey Soffer.
Of course, Chris, Paltrow, and all other parties involved in these rumours denied the claims, although some believe that Paltrow delayed the divorce only so that she could control when and how to announce it. Whether the rumors – true or not – were the reason for the end of their marriage is unclear, but a source close to Chris claimed that he was depressed for years about the dissolution of his marriage, and that all the cheating rumours greatly upset him.
Can we all take a minute or 2 to appreciate this beautiful man, the perfect human being, please ?! 😍♥️#ChrisMartin @coldplay pic.twitter.com/SIfFqUvdRX

— Mel 🌙☀️🐙 (@coldplay_mel) December 2, 2020
For a while the rumours died down, until 2014 when shortly after Gwyneth announced their uncoupling, Chris' love life once again became a subject for discussion. This time it involved model and presenter, Alexa Chung, with whom Chris allegedly had several dates.
One date was at a New York bar, Elsa, where a Heat magazine reporter saw them getting cosy in a dark corner, and the another involved getting late-night milkshakes. However, a spokesperson for the British singer told the media and press that they were definitely not dating. Again, later that same year, while speculations ran rampant about Chris' relationship with actress Jennifer Lawrence, he got together with Alexa.
The old rumours flared up again, this time suggesting he ended things with Lawrence and attempted to get back with his ex. It appeared that these rumours soon came to an end, and nothing serious ever developed between Chris and Alexa.
In 2015, rumours involving Australian pop star Kylie Minogue surfaced. This followed after paparazzi photographed the pair taking a late-night stroll in the streets of London. Of course, Chris and Kylie have always been good friends, and Chris holds the writing credits for Kylie's popular son 'Every Day's Like Christmas'. According to a representative of Kylie, the two are not dating, and they maintain a platonic friendship.
Following his separation from Paltrow, Chris moved on and dated several lucky ladies, who include the 'Hunger Games' actress Jennifer Lawrence, and British actress Annabelle Wallis.
After the brief and quiet relationship with Jennifer Lawrence, which lasted for just four months, things between them ended as quickly as they started. Due to the quick and secretive nature of their relationship, gossipers could only speculate about the reason for their split. While some believe that they never made a good pair because of  their conflicting personalities, others suggested that their relationship simply ran its course. Whichever may be the case, most reports indicate that it was Jennifer who did the dumping.
Later in 2015, Chris started seeing 'The Tudors' actress, Annabelle Wallis. The couple made a public appearance in Paris, France, displaying some serious public affection, and in no time rumours splashed tabloids abroad. Then, after months of courting, Chris seemed to have lost interest as their romance abruptly cooled down.
Sometime later, the two were spotted together again, and rumours suggested that they might be getting back together. Exactly what happened between Annabelle and Chris remains a mystery, but their romantic fling didn't last very long. Soon afterwards, gossipers again reported the British rock star to be single.
As of 2017, Chris has been dating 'Fifty Shades of Grey' actress, Dakota Johnson; they met after being introduced by mutual friends in October of that year. Despite a few ups and downs and facing difficulties, the couple has made it through two years of dating. In a revealing interview with Harper's Bazaar, Gwyneth admitted that she absolutely adores her ex-husband's new girlfriend, but in 2019 Chris reportedly split from Dakota, but with no given reasons for their break-up, speculation suggests it was because Dakota was not ready to have children.
Shortly after this split, rumours surfaced that, good heavens, he kissed Dua Lipa backstage at the Glastonbury festival! Both Dua and Chris denied the rumour, claiming that they never kissed and are only friends. However, because both had recently become single again, gossip writers were having a field day, publishing rumours about the Coldplay frontman and the 'New Rules' rising star.
For now though, as of late 2020, Chris is thought to be single, or at least unattached, and has had no other recent relationships. Who he ends up dating next, or if any reconciliations are afoot, only time will tell. Fans might not need to hold their breath for too long.