Who has Chris Pine dated? Girlfriends List, Dating History
Chris Pine is an American actor, probably best known for his role as Captain James T. Kirk in the 'Star Trek' reboot films of 2009, 2013 and 2016, as well as for his latest appearance in the 'Wonder Woman' film series as Steve Trevor. Born on 26 August 1980, in Los Angeles, California USA, Christopher Whitelaw Pine comes from a family of actors, and is the youngest son of Gwynne Gilford and Robert Pine, a veteran actor iconically remembered for his recurring role as Sergeant Joseph Gertraer in 'CHiPs', as well as 400 other television appearances made during his successful career.
Pine's mother, Gwynne starred in several television productions, which include titles such as 'A New Kind of Family', 'The Young Lawyers' and 'The Waverly Wonders'. Pine's maternal grandmother, Anne Gwynne, acted during the 1940s, and became one of Hollywood's first scream queens, remembered for her many roles in old horror films.
Anne also gained some fame during World War 2 as one of the most popular pin-up models of the era. Pine's maternal grandfather, Max M Gilford, who was born to a Russian-Jewish family, became an attorney, and later president of the Hollywood Bar Association.
Raised in Los Angeles, Chris and his older sister Katherine, followed the footsteps of their predecessors, both becoming actors who continued the legacy of the early Pines. After matriculating, Chris attended the University of California in Berkeley, graduating with a bachelor's degree in English in 2002. While attending varsity, Chris struggled to make friends and find places to fit in, initially expressing disinterest in joining fraternities, instead deciding to take part in theatre, joining the UC Berkeley Theatre Department.
Chris performed in numerous plays, included by famous playwrights such as Shakespeare, Orestes, and Caryl Churchill, as well as becoming an exchange student, spending a year at the University of Leeds in England.
Following his graduation, Pine attended the Williamstown Theatre Festival. and continued his studies at the American Conservatory Theatre in San Francisco. Pine started his career in 2003, landing his debut television role in the series 'ER', and in the same year making appearances in 'The Guardian' and 'CSI: Miami'.
In 2004, Pine landed the role of Anne Hathaway's love interest in 'The Princess Diaries 2: Royal Engagement', which marked the beginning of his rise to stardom. In 2007 following several more appearances, Pine turned down a role in the film production of 'White Jazz' to accept the part of James T, Kirk in the 'Star Trek' remake, starring alongside 'Heroes' actor Zachary Quinto. Pine reprised the role of Kirk for the remainder of the 'Star Trek' films in the series, but accepted several other roles in the time between filming.
These roles included the action film 'Unstoppable', co-starring with Denzel Washington, as well as the romantic comedy 'This Means War', and the voice role of Jack Frost in 'Rise of The Guardians'. Following the release of the second 'Star Trek' film in 2013, Pine gained numerous other roles, such as the film adaption of Tom Clancy's novel 'Jack Ryan: Shadow Recruit', as well as 'Their Finest Hours'. In 2016, Pine once again reprised the role of Kirk in 'Star Trek Beyond', then in 2017 landed the role of Steve Trevor in 'Wonder Woman'.
In the wake of his earlier success, Pine reprised his role as Steve Trevor for the second 'Wonder Woman 1984', film and also starred in several more productions, including 'A Wrinkle in Time', as well as the voice of a Peter Parker version in the animated film 'Into The Spidey Verse'.
While Chris Pine's success afforded him outstanding fame, making one of the several Hollywood actors by the name Chris to take over Tinseltown, as can be expected, it also won him the favour of the most beautiful women in Hollywood.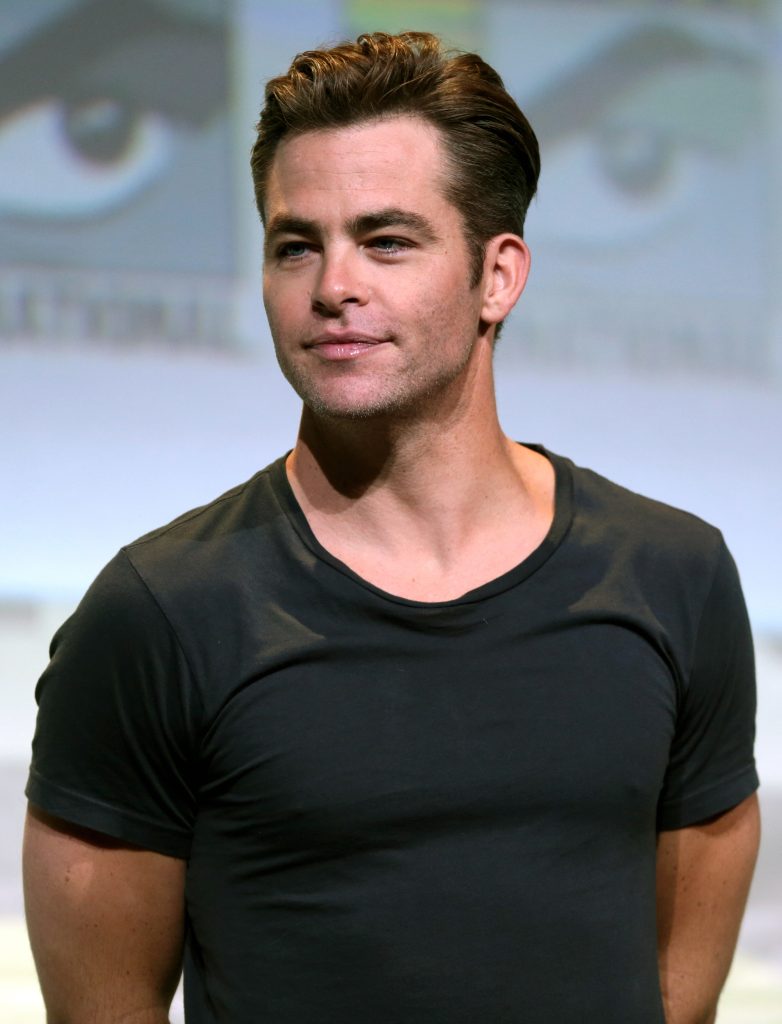 With a history of dating at least fifteen different women, it seems clear that Chris doesn't shy away from flaunting his charm and good looks around town.
However, considering the actor's hectic schedule, it seems surprising that he can make time for all the women in his life. From dating Zoe Kravitz to creating rumours with the Algerian actress Sofia Boutella, Pine seems to have been as busy on the romantic front as he has been on our screens.
Questionable Rumours
While fame could certainly provide one with many fortunes, and of course win the affection of the masses, there are downsides to gaining too much attention, as Chris Pine might confess. One such includes the revelations of past romances, often the kind of love affair one would want to keep quiet.
However, in some cases the alleged romances of the past are nothing more than false claims made by someone in search of their five minutes of glory, and unfortunately, it seems Chris Pine fell victim to such claims in 2016.
According to 'Love Island' star Samira Mighty, she had a brief encounter with the 'Wonder Woman' actor before her claim to fame on the reality television series.
The reality star claimed that they met at the GQ Man of The Year After Party held in London 2016, where they initially exchanged numbers. To her surprise, Chris later contacted her and arranged for them to meet, and following a romantic date, the two spent the night in his room at the Soho Hotel.
Samira's bold claims even went so far as to suggest that they have remained in contact ever since, but that she dumped him to appear in 'Love Island'. According to Smira's claims, Chris also expressed his congratulations after she landed a role in the West End production of 'Dream Girls'. She also claimed that while she appeared in the reality show, Chris continuously supported her, but never wanted to appear on the show.
However, when questioned about his supposed affair with the reality star, the 41-year-old actor hardly even knew who Samira was. If her claims hold any truth, it seems that their encounter may not have been memorable enough for the 'Outlaw King' actor to recall.
Another rumour concerning Chris' early love life involves the Canadian actress Tanaya Beatty, who is best known for her role as Rachel Black in 'Twilight: Breaking Dawn'.
However, like Samira's claims, there is no existing evidence to prove the alleged hook-up, and the 'Star Trek' actor is yet to confirm, or deny the rumours.
A Series of Early Romances
During the fledgeling days of Chris' career, back in 2006 the actor sparked dating rumours with actress Sorel Carradine, which began after the pair appeared together on the red carpet premiere of 'Just My Luck', in which Chris portrayed the leading role opposite Lindsay Lohan.
Their casual behaviour and the way they seemed comfortable in each other's company made fans, followers, and even gossip writers consider the possibility that something romantic developed between Sorel and Chris. However, they both adamantly denied the rumours, claiming that they are nothing more than good friends, and will always remain that way. However, considering how secretive the actor was about his relationships at the time, the possibility may have existed of a romance between Carradine and Pine.
In the years shortly after, between 2008 and 2009, Chris quietly dated the actress Beau Garret. Details of their relationship remained a closely kept secret, but despite their attempts to keep things private, the public nonetheless learned a few details about their tumultuous relationship. According to most sources, Beau and Chris got caught up in a complicated on-again-off-again entanglement, but their short-lived romance only lasted until 2009.
The pair parted amicably, but remained quiet about their motivations for separating, and their romance ended as quietly as it began.
Following this, rumours once again surfaced during the later months of 2009, this time suggesting that Chris might be dating Audrina Patridge. Despite a rise in speculation and rumour, most of which centred on a possible date the couple shared, and them sitting together during the 2009 MTV Movie Awards ceremony, they never confirmed that something romantic happened between them. Oddly enough, regardless of all the mystery surrounding their relationship, gossipers speculated that Chris ended the relationship because the privacy of their relationship became compromised. Sadly, their fling ended long before that year came to a close.
Spicy Drama
Moving on from Patridge, rumours surfaced that Pine might be dating Olivia Munn. Despite their best efforts, the two couldn't keep their romance quiet, and what began as speculative rumours were soon confirmed.
At the time, Olivia gained public recognition for her role in 'X-Men', and her successful career as a model, while Pine prepared for his roles in 'Star Trek' and 'Unstoppable'.
However, their seemingly sweet romance would soon play host to sad secrets and rumours, and then, eventually, it ended on a very high note. Due to the secrecy of their romance, gossipers could only confirm a relationship by the time things ended, and the evidence presented would become the subject of controversy.
Despite never confirming a relationship, photographers who caught the couple out and about on several casual occasions certainly captured what seemed to be the love between them. Not only were they comfortable with each other, but their behaviour also reflected the depth of their relationship through the affection they showed. Sadly, by 2010 the couple separated, but since they never officialised their romance, neither had any obligation to supply the public with the reasons why they split.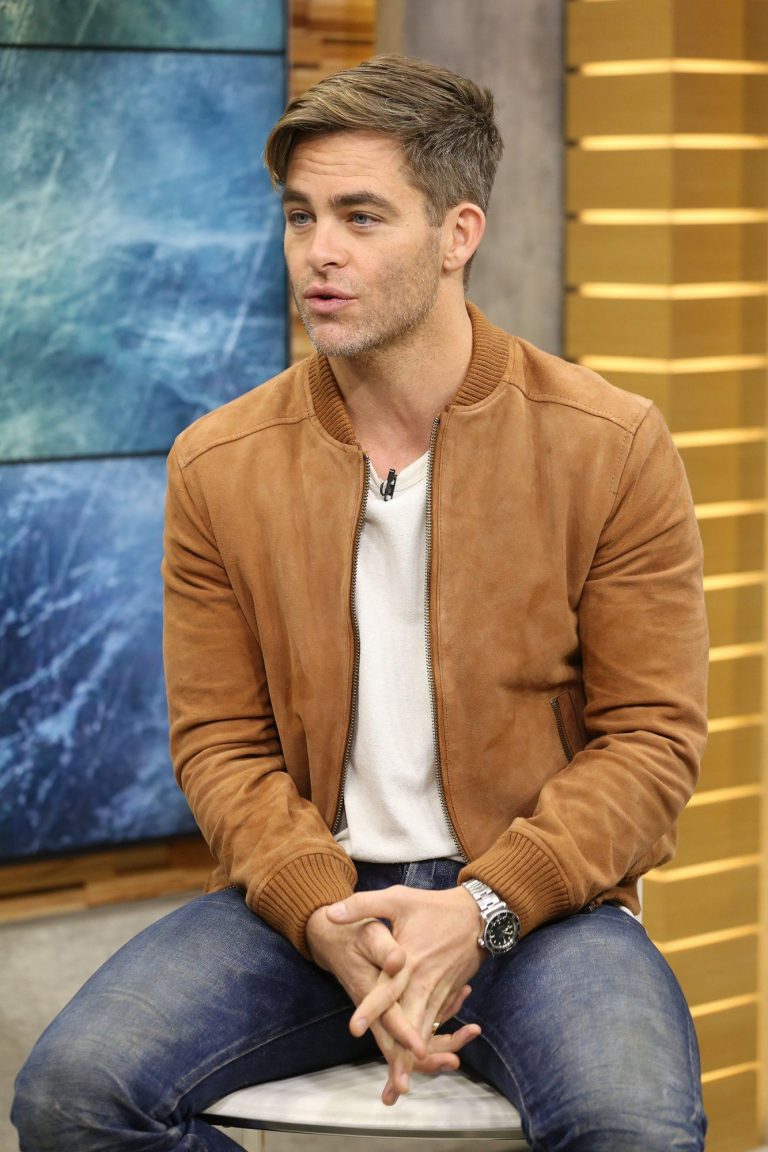 As such, media outlets could only speculate, which for Chris proved to be negative publicity. According to most of the speculation at the time, it was Olivia who ended the relationship because of Pine's infidelity. On several occasions, the actor was caught in the lens with other women, including the actress Nathalie Walker of 'The Sopranos' fame, and Jasmine Waltz, a model best remembered for appearing in 'Celebrity Big Brother'.
However, no confirmations about a relationship, nor even an encounter between Pine and these women exist, making these gossip pieces pure speculation. Other sources claim that their relationship ended due to conflicting schedules, which considering how busy both actors seemed at the time, makes more sense.
Then, when speculations reached boiling point, the worst possible thing happened. Shortly after the pair separated, nude pictures meant for Pine's eyes only leaked onto the web, and became an internet sensation nearly overnight.
Chris of today .. #pinenuts #ChrisPine #chrispineedit #shooting #coolness pic.twitter.com/9epxfck1w2

— KarlUrban.ChrisPine.Germany (@KarlUrbanChris1) March 26, 2021
While most simply believe that Olivia was hacked, others consider that Pine acted out of revenge, attempting to get back at Munn for dumping him. However, everything seems pure speculation, and the truth remains a secret.
Business and Pleasure
In 2011, Pine entered into the first public relationship of his career, but despite officially dating the Sports Illustrated model Dominique Piek, few details about their relationship were publicised. Pine kept his romance with Dominique private, only appearing together in public every so often, though most sources consider that it might have been due to their busy schedules.
At the time, Pine focused intently on furthering his career, accepting several film roles and stage acting jobs, while Piek progressed her modelling career. Sadly, after quietly dating for more than two years, the pair found it difficult to juggle business and pleasure, which ultimately caused their relationship to crumble. In 2013, they announced the end of their relationship, both stating it was due to conflicting schedules and their inability to spend quality time together.
In May of 2013, photographers captured stills of Pine in the company of Amanda Deyager, and rumours began to spread about the possibility that they may had an encounter. Neither PIne nor Deyager ever confirmed the suspicions, but for most, the photographic evidence seemed to be enough to prove all the speculation.
The pair didn't spend further time together again, and towards the latter end of 2013, it seemed that Pine moved on with his next romantic conquest, entering into yet another quiet relationship, this time with Icelandic beauty queen Iris Bjork Johannesdottirt. Once again, Pine kept the relationship private, with the only evidence to confirm their brief romance a few photographs from a vacation they spent in France.
In 2014, reports emerged that suggested that they may have separated. However, since the relationship never achieved official public status, Pine felt no obligation to inform fans of the latest developments, nor with a reason why they split.
Later in 2014, rumours about a relationship with Zoe Kravits plagued Pine, but by then he may have grown used to the idea. The earliest rumours concerning Pine and Kravits popped up as far back as 2010, though this time, it seemed that gossippers could produce evidence, which came in the form of several photographs taken on different occasions. One set depicted them having a romantic dinner in 2015, while other stills showed them at a Coldplay performance they attended in 2014.
Despite the evidence and rumours, both Pine and Zoe denied the rumours, claiming that they have always been friends and there is only a slim chance they would ever progress beyond that.
In 2016, rumours surfaced that suggested that Pine may have fallen in love with his 'Star Trek Beyond' co-star, Sofia Boutella. The rumours continued for some time, though neither of them confirmed any of the possibilities.
While attending the 2017 Coachella festival together, it seemed as if for once the rumours might be true, considering how affectionate Pine and Boutella appeared. Still, it seemed as that relationship came to an end in late 2017.
The Latest Romance
As of 2018, Pine dated English actress Annabelle Wallis, who is perhaps best known for her role in 'The Tudors'. Like many of his previous relationships, Pine's romance with Annabelle has been fairly quiet and private, with little to no details made available to the public.
However, according to certain sources, their relationship started as a quiet fling, mostly because Annabelle may have been in a relationship with someone else. Despite this, Pine and Wallis spent a lot of quality time together, vacationing in places like Paris, France, and Hawaii.
In recent times, the couple has become less reserved about showing affection in public, making gossipers believe that Annabelle decided to settle with Pine.
Considering that they have been dating for more than three years now, there remains little doubt about how official their relationship has become, but fans of both Wallis and Pine only hope that they will share more about their apparently sweet romance.