Who has Chris Pratt dated? Girlfriends List, Dating History
• Chris Pratt is an American actor best known for his role as Peter 'Star-Lord' Quill in the 'Guardians of The Galaxy' franchise
• He competed in wrestling in high school, and afterwards worked as an exotic dancer and ticket salesman
• His first major role was in 'The Lego Movie' in 2014, which earned almost $500 million
• He married Anna Farris in 2009, but they separated in 2017
• He married Katherine Schwarzenegger in 2019, and they are expecting their first child together
Chris Pratt is an American actor whom most would easily recognise from his role as Peter 'Star-Lord' Quill in the very popular 'Guardians of The Galaxy' franchise, and of course his continued appearances in other Marvel films.
While the role may have shot Pratt to stardom, he is actually a seasoned actor and comedian with many credits, who has come a long way since his role in 'Everwood'. Born Christopher Michael Pratt on 21 June 1979, in Virginia, Minnesota, the youngest child of Kathleen Louise and Daniel Clifton Pratt, Chris was raised in Minnesota for the first seven years of his childhood.
The family later moved to Lake Stevens, Washington State, where Daniel worked in mining and home renovations, and to assist in providing for the family, Kathleen worked for a Safeway supermarket. Chris attended Lake Stevens High School, where he competed in wrestling, completing his high school education in 1997.
https://www.instagram.com/p/COMXCDapGFD/
Pratt earned a fifth placing during a state high school wrestling tournament, telling his coach that he will one day become famous, even though he did not know how yet. After high school, Pratt attended community college, but dropped out during the first semester.
During this time, Chris entered a rather rebellious phase of his life, working as a daytime exotic dancer, and a discount ticket salesman. However, Pratt quickly gave up these jobs, but ended up homeless in Hawaii. For some time Pratt lived out of his van, working only minimal hours. When asked about it, Pratt responded by saying that Maui, Hawaii was an awesome place to get stranded.
The only things hey spent money on were alcohol, marijuana, and fishing supplies. Around the same time, however, it seems that he also found religion, while stranded in Hawaii, working for a non-profit Christian mission known as Jews for Jesus.
Pratt's calling in life also somehow managed to find him in Maui, then a nineteen-year-old waiting tables at a local Bubba Gump Shrimp Company dinner.
Actress and soon-to-be director Rae Dawn Chong, famous for several hit films in the eighties and early nineties, which includes 'Beat Street', cast Pratt in the short film 'Cursed Part 3'. It would whet his appetite, and Chris began his career in acting.
He landed his first good role in the television drama series 'Everwood', portraying the role of Emily Van Camp's brother, Harold Brighton Abbott. As it would, the Pratt charm opened many doors for the young, aspiring actor, and following the cancelation of 'Everwood', Pratt moved on to gain a role in 'The OC' during the fourth season.
Chris also earned his first film credit in 'Wanted', though it was a minor role which involved getting smacked with a keyboard by James McAvoy.
¿Puedo practicar mi Español, por favor? #LaGuerraDelMañana https://t.co/ClrxbqQ7xQ

— chris pratt (@prattprattpratt) May 26, 2021
In 2009, Pratt played a contemporary role in 'Parks and Recreation', but the director and producers liked him, and extended his role to recurring.
He then gained roles in films that included 'Moneyball', '10 Years', 'Zero Dark Thirty', and played opposite Joaquin Phoenix in 'Her'. Though building his list of credits, most of the roles he played were supporting characters, and Pratt was not immune to the disappointment of rejection.
During this time, Pratt auditioned for 'Avatar' and 'Star Trek', but has stated that they were humbling experiences. In 2014, Pratt finally made his breakthrough, but landing the voice role of Emmet Brickoswki, the lead protagonist of 'The Lego Movie'. Though no one could see his charm, Pratt's voice seemed to be enough to captivate the audience.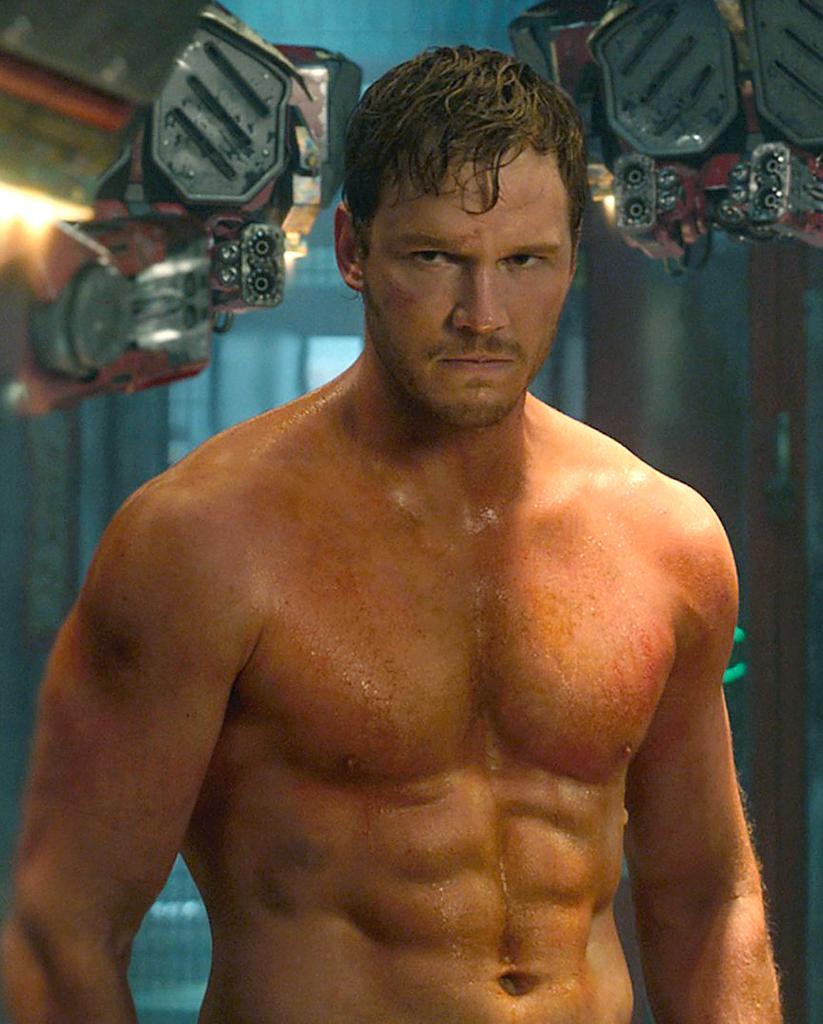 His first major role became a smashing success, earning just under $500 million and gaining a widespread audience. Chris quickly followed up on this break, acting in yet another significant role that year. It would be no other than the role that saw Chris's star shoot.
Initially, Pratt declined an invitation to audition for the part of 'Star-Lord', but after meeting with the director and the Marvel suits, Pratt was convinced to take the role. Ultimately, "Guardians of the Galaxy' became a huge phenomenon, earning nearly $800 million, but it was nothing compared to Pratt's success in 'Jurassic World', which earned $1.6 billion worldwide.
With his career in high gear, many gossipers and fans, especially women, expressed an interest in his dating history. It would come as no surprise, considering Pratt earned People Magazine's number two spot as the sexiest man alive, though, despite the provocative symbolising, Pratt seemed to have had a subtle love life.
It might be that he values his religion and Christian philosophies. Still, it's certain that only a handful of women have had the privilege of dating the 'Magnificent Seven' actor.
Love Behind The Scenes
The earliest relationship that pops up among Pratt's list of romantic partners is his 'Everwood' co-star, Emily Van Camp. They might have been playing siblings in the series, but it seems when filming stopped, Pratt had other intentions with the beautiful actress.
Unfortunately, since they dated back in 2004 and both still had to make their names in Hollywood, their relationship didn't draw that much attention. As such, the details would not be especially juicy, though Pratt has since spoken publicly about his first relationship. Chris and Emily dated for three years, ending their relationship in 2007. About the relationship, Pratt mocked that they endured some scrutiny while dating, with most people only considering what they witnessed on television.
Of course, people expressed disgust, telling him he just kissed his sister, but Pratt stated that they got used to it, and that it was a healthy relationship.
They were happy, and the people involved in their lives were happy, even expecting their romance to last much longer. Sadly, as it seems, it wasn't meant to be. Emily has since married Josh Bowman, and while tame compared to many other stars, Pratt also moved on and eventually married.
Bliss At First
Pratt's second relationship, which played out more publicly than his first, became one of the most shocking and heart-breaking marriages to grace the red carpet. Chris met Anna Farris on the set of 'Take Me Home Tonight', a 2007 romantic film in which Pratt's character proposed to Anna, a peculiar prediction that eventually happened.
At the time, Anna was no small fish in Tinseltown, as she had already gained exposure for her repetitive role in 'Scary Movie' films as Cindy, while Pratt's destined breakthrough was still in waiting. Chris later opened up about their first introductions, stating that he quickly knew he wanted to marry his co-star, though he admits it was crazy to propose immediately.
Of course their romance faced obstacles, including Anna's husband at the time, Ben Indra, but shortly after wrapping up filming, Anna divorced her husband and began dating her hunky co-star, Pratt. Initially, their relationship began somewhat scandalously, though the true shock came years after. In 2008, Pratt actually proposed to Anna, though ruined the surprise by letting her engagement ring clumsily lay about.
They held the ceremony the following year, and in August 2012 Anna gave birth to Pratt's firstborn son, Jack.
For a while, the couple captivated Hollywood, becoming the pristine picture of a happy family. Their relationship was widely celebrated, and became even more so after the birth of their son.
Pratt even stated at the time that he felt their relationship was intended to be, and that Anna made him believe in destiny and divine intervention. Unfortunately, the strains of stardom and busy acting schedules would place a damper on their romance. After shooting to stardom himself, Pratt and Anna fell victim to gossip. Rumours surfaced while Pratt worked on 'Jurassic World' and 'Guardians of the Galaxy', suggesting that he was fooling around behind Anna's back.
Faris later expressed her indifference towards the rumours, stating that it placed unnecessary strain on their relationship. Anna admitted that she felt insecure, and on 7 August 2017, the couple announced their separation.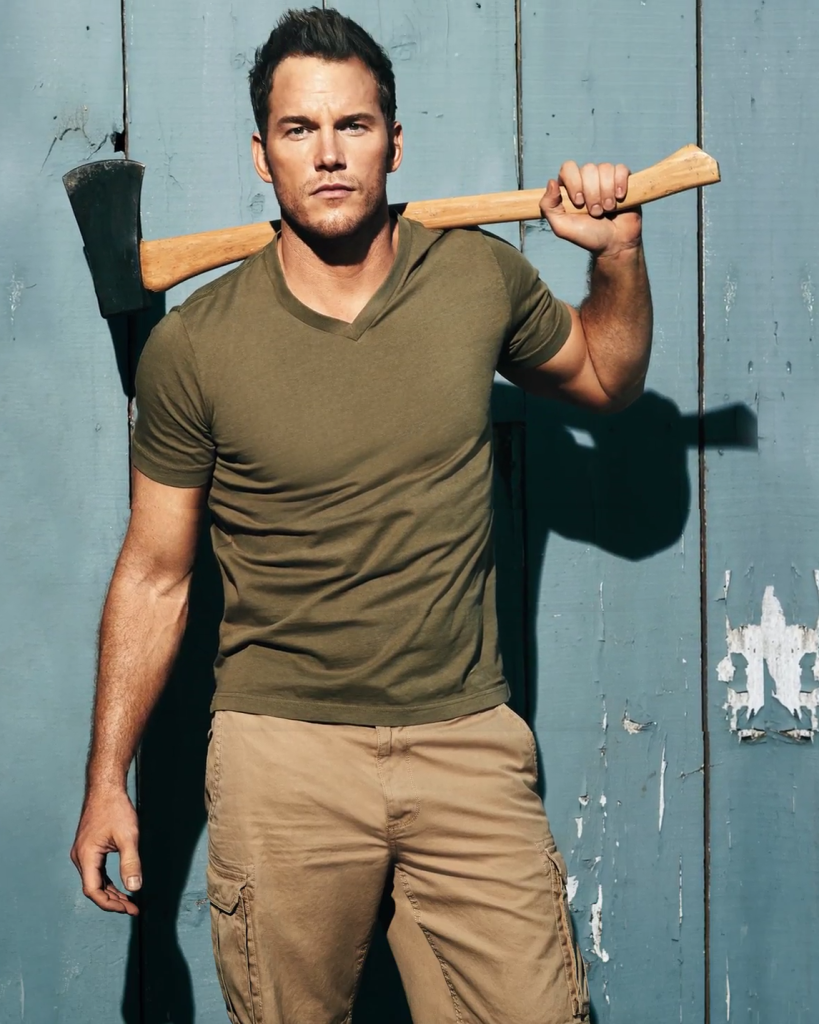 Taking to social media to express their regret and assure their fans that Jack will have two loving parents, Pratt and Farris, revealed the biggest romantic upset to plague Hollywood that year. Regardless, they kept their divorce amicable for Jack's sake and seemed to be doing great as separated parents.
Some fans kept their hopes up that Chris and Anna would reunite, but their good wishes came to no avail. Anna later dated filmmaker Michael Barrett, and three months after finalising their divorce, Pratt announced his relationship with Arnold Schwarzenegger's daughter, Katherine.
Sadly, all hopes were crushed, and it became clear that despite their amicable separation, the bliss between Farris and Pratt had long since ceased.
Quick Tie Down
The following and latest romance in Chris Pratt's romantic history could best be described as likely his busiest yet, due to its hasty nature.
https://www.facebook.com/112532407072045/photos/t.100044133309266/149178446740774/?type=3
Many would often refer to his romance with the former governor's daughter as a whirlwind relationship, but it seems that Chris and Katherine reached a point where they tamed the wild winds.
As they say, you cannot direct the wind, but you can adjust your sails. They even became one of the hottest couples to currently walk the famous red carpet. However, considering the different circles in which both Pratt and Katherine mingle and work, many might wonder exactly how this rather odd pairing happened.
Well, the couple's romantic involvement could be directly credited to the mother-in-law, Arnold's ex-wife, and Katherine's mother, Maria Shriver. Maria became acquainted with Pratt through mutual friends, and insisted that she knew the perfect person to set Pratt up with, who was, of course, none other than her beautiful daughter.
Before announcing his relationship with Catherine, rumours surfaced that suggested Pratt might have become involved with his 'Guardians of the Galaxy Vol.2' co-star, Pom Klementieff, who though hardly recognisable, played the role of 'Mantis', but as it turned out, these rumours were ill-founded.
The couple had their first date on 17 June 2018, accepted as when their relationship started, but paparazzi only caught sight of the couple for the first time on Father's Day. Initially, Chris admitted that he was taking things slow with Katherine, but he considered them exclusive because neither was seeing other people.
Pratt didn't hide his affection for his new girlfriend from the public's eye, but insisted that he hoped the pressures of stardom and a public affair would not ruin this relationship.
In January the following year, both Pratt and Schwarzenegger announced their engagement on social media, and Pratt even shared the news with his ex-wife and son.
According to most reports, Katherine and Jack saw each other regularly, and formed a healthy bond. The two took their vows in a private ceremony in Montecito, California, on 8 June 2019.
The couple has been happy ever since, despite the concerns gossipers and fans expressed about the swift progression of their relationship, especially considering that he only dated Katherine three months following his divorce.
Now, though, the couple's adoring fans await the good news about the birth of 'Star-Lord's' second child.
There remains only one question about Chris Pratt's love life that some might want answered, and only the lucky few ladies in his life could answer it. Is Chris really the world's greatest lover?
Either way, fanboys and girls can look forward to seeing Chris in two new upcoming roles announced for release in 2022. Pratt will once again return as Peter Quill in 'Thor: Love and Thunder', as well as Owen Grady in the sequel of his most successful role 'Jurassic World: Dominion'.