Who has Claudia Jordan dated? Boyfriends List, Dating History
Claudia Jordan is an American actress, television personality, reality television star, and a model, who most would probably best remember from her appearances in 'The Real Housewives of Atlanta'. On the contrary, though, Jordan rose to fame during her early teens, back in the '90s when her modelling career reached the pinnacle of her success. As a model, Jordan earned the chance to appear in 'Deal or No Deal', as well as 'The Price Is Right', later competing on the celebrity version of 'The Apprentice'.
Even before that, Jordan was a top performer, whom many believed was destined to achieve great things in life. Born in Providence, Rhode Island, on 12 April 1974, to a mother of Italian descent and an African-American father, Claudia excelled as a sprinter for her local schools in Rhode Island. Her parents met in Italy, where her father, a former US Air Force airman was stationed, but the family were posted back to the US.
Whew… could you imagine seeing @claudiajordan hanging out with the #doge right now? I'm sure she'll make everyone feel happy today! 😇😍😇😍#DogecoinToTheMoon #DogecoinTo1Dollar pic.twitter.com/oJDLzuNyz1

— Anthony Buchanan (@anthonyscountry) June 2, 2021
Claudia spent most of her life growing up In Rhode Island, earning her all-state honours in track and field for East Providence High School, and representing the US at three Junior Olympics tournaments. She achieved outstanding performances in the 400-meter relay but did not limit her talents to only athletics, as Jordan also focused on cultural achievements, competing in local beauty pageants.
In 1990, Claudia won the title of Miss Rhode Island Teen, going on to represent her hometown in the national Miss USA Teen pageant. She followed up her early success by earning the crown of Miss Rhode Island in 1997, which earned her the chance to compete for the Miss USA title, which she didn't win but finished in the top ten, landing her not only widespread exposure, but also numerous endorsement deals. Following the competition, Claudia appeared in commercials for top brands such as Microsoft, Pepsi and Mountain Dew.
She also landed opportunities to appear in the music videos of several artists, many of whom were at the top of their game in those years. A few noteworthy mentions include the Backstreet Boys, Coolio, Ludacris, and Ginuwine. At the turn of the twenty-first century, with Claudia's renown at its highest, she landed starring positions in several reality competition shows; in 2001 to 2003, Jordan appeared as a Barker's Beauty in 'The Price is Right', and for an entire four seasons, Claudia held the number one suitcase on 'Deal or No Deal'.
After this, Claudia appeared in the second season of 'Celebrity Apprentice', and returned for the all-star season of 'Celebrity Apprentice'. During her second appearance, Donald Trump hired her as the co-host of the 2009 Miss Universe pageant, hosted in the Bahamas. After showing the world her talents as a host, Jordan started her career as a television personality.
She worked as a red carpet correspondent for Fox Sports West, also appearing in 'The Best Damn Sports Show Period'.
Claudia quickly made a name for herself on television, earning the attention of the E! Network, who hired her as the host for 'The Modern Girl's Guide To Life', and around the same time, she appeared alongside Jamie Foxx on 'The Foxxhole' radio show. Jamie took notice of Jordan's bright talent, and gave her the opportunity to host her own 'The Claudia Jordan Show'.
Since then, Claudia has gone from strength to strength, gaining more and more success as a television personality. Today, Claudia hosts one of the most successful morning shows in Dallas, 'Morning Rush', and also hosts the popular Fox Soul talk show, 'Out Loud With Claudia Jordan'. However, her inclusion in the seventh season as a stand-in housewife for the Atlanta segment of the popular 'Real Housewives' franchise, probably earned her the most exposure in her busy career.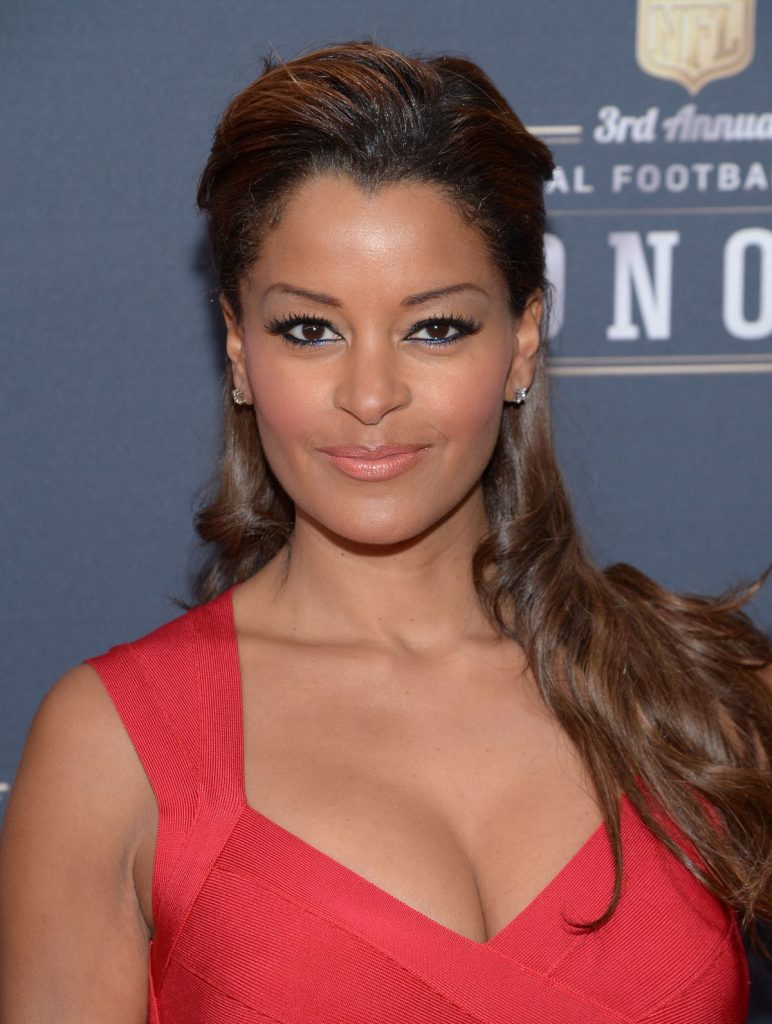 Since her initial appearance, Claudia has featured regularly, returning for the eighth and thirteenth seasons of the reality show. Since her sudden rise in popularity, a lot of fans have expressed a growing interest in the model's love life. Like everyone else, they keep wondering who all the lucky men in her life were, or are; some might be surprised to learn that this beauty has a long list of past relationships.
However, for the most part, her alleged relationships remain disputed, and the only true relationship she seems to have had was with her husband, Genuwine.
Love and Intrigue
The first notable thing about Claudia Jordan's love life is that she remains a mysterious television personality, and a lot of confusion shrouds her current romantic endeavours, and in the past. Of course, the most interest in her private life came with 'Real Housewife' territory, and as can be expected, fans will want to know her most intimate secrets.
If by any chance you may have seen her with her Atlanta co-stars, then you already know some of the colourful drama that highlights Jordan's love life. Naturally, this concerns the many allegations that surfaced since her first appearances on 'The Real Housewives of Atlanta', with some claiming that she enjoyed a very busy love life.
Unfortunately, Claudia's personal life is a difficult mess to untangle in the absence of complete honesty and lack of information. It's not really as if Claudia intentionally hides the truth, especially considering the intimate secrets she shared about her experience when  in 'The Apprentice' and with Donald Trump. The details of her past are hard to find, mostly because her popularity never generated a greater audience.
While that may have changed with her Housewife status, most of the skeletons in Jordan's closets are yet to be exposed. Regardless, Claudia could not hide all of her supposed scandals, or as it would also seem, behave as a popular reality star.
Among the mess, rising to Nicole Murphy's defence during her entanglement with Lela Rochon's husband, Antoine Fuqua, became a mistake that gained a lot of attention, and as expected, many negative comments.
During a recent episode of 'Cocktails With Queens', the hosts, which included Vivica A Fox and Jordan, discussed the finer points of the unspoken 'Girl's Code', and inevitably Nicole gained a mention. Jordan, a long time friend of Murphy, took the heat defending Murphy's actions, though this was perhaps not the most scandalous behaviour that recently involved the Atlanta Housewife. Her co-hosts and fans of the talk show, however, were eager to express their disappointment with Jordan, for inadvertently approving Nicole's behaviour.
Jordan was also called out recently by Kenya Duke, the soon to be ex-wife of the comedian Gary Owen. According to a now-deleted post on social media, Duke broke her silence after news of her divorce from Owen became public.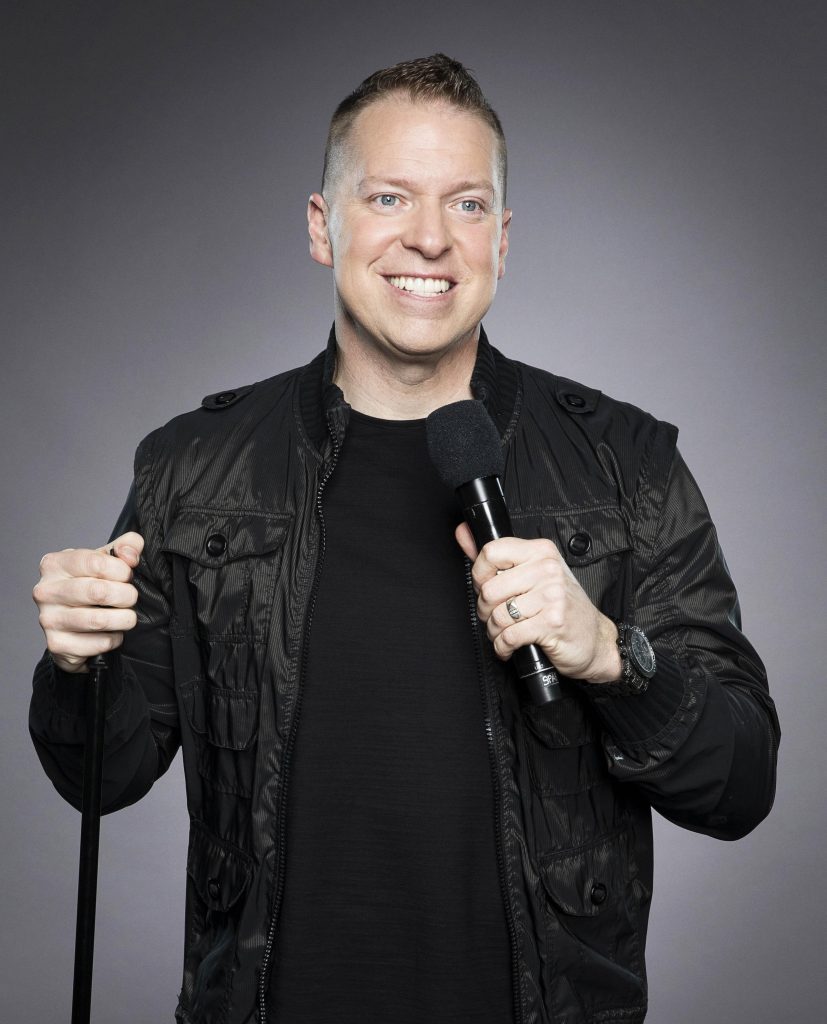 She claimed that Jordan had a hand in their motivation for separating, even going so far as to insinuate that Jordan was Gary's mistress. While it might stand to reason why Claudia would defend Murphy, Jordan explicitly denied all of Duke's accusations, and in true Housewife character, even demanded a fair apology.
Neither Gary nor Duke have yet commented on this latest development, possibly hoping to keep the remaining process of their divorce a more private affair.
Duke's post mentions an anonymous person in Dallas with whom her husband had liaisons, though Claudia denied having either a friend or any connection with the Texas state. This scandal surfaced as early as March 2020, but as part of her defence, Jordan expressed that she has been friends with Owen for nearly two decades, claiming that they will always only be friends.
With the scandal still young, perhaps plenty of details are yet to surface. In the meantime, Jordan shifted the attention to a past relationship, as it became apparent that she can also make accusations.
Claudia's First 'Marriage'
Before addressing the other recent scandal involving Jordan, we could first discuss one of the few confirmed relationships of her past, starting with her supposed marriage to Ginuwine.
Unfortunately, most of the juicy details are lost in the dust of time, and nearly as forgotten as the music of that era, not to mention that the information available might not be entirely accurate. In fact, few might still remember Ginuwine, a rapper, singer and songwriter who began his career as part of Swing Mob during the early nineties
Elgin Baylor Lumpkin, best known by his stage name, Ginuwine, later went on to produce as a solo artist, earning several platinum certifications. According to certain sources, during his early solo career, Ginuwine became involved with Claudia, and some even claim that at some point they married. The same sources would also suggest that they are still together, but according to more accurate information, the pair have long since parted ways.
Ginuwine prepares to file for bankruptcy following divorce from his wife rapper, Sole –> http://bet.us/1xssXWm

Posted by BET on Monday, November 10, 2014
A fully-fledged relationship between even seems unlikely. While it's possible that the two could have dated, since at the height of her modelling career Claudia became a popular feature on Hip-Hop music videos of the '90s, Ginuwine married a fellow rapper, Tonya M Johnson, best known as Sole, in 2003 after dating since October 1999.
However, the suggested period of Claudia and Elgin's relationship took place in 1997. Considering the rapper's past, having fathered nine children with different partners, it seems possible that they could have dated, though their marital union remains unconfirmed. According to most details concerning Claudia's relationship with Ginuwine, she is not the mother of any of his children, and it seems that their relationship might just have been a short-term fling.
Unfortunately, the whole truth about her first suggested marriage remains disputed, and since it happened so long ago, details might never surface.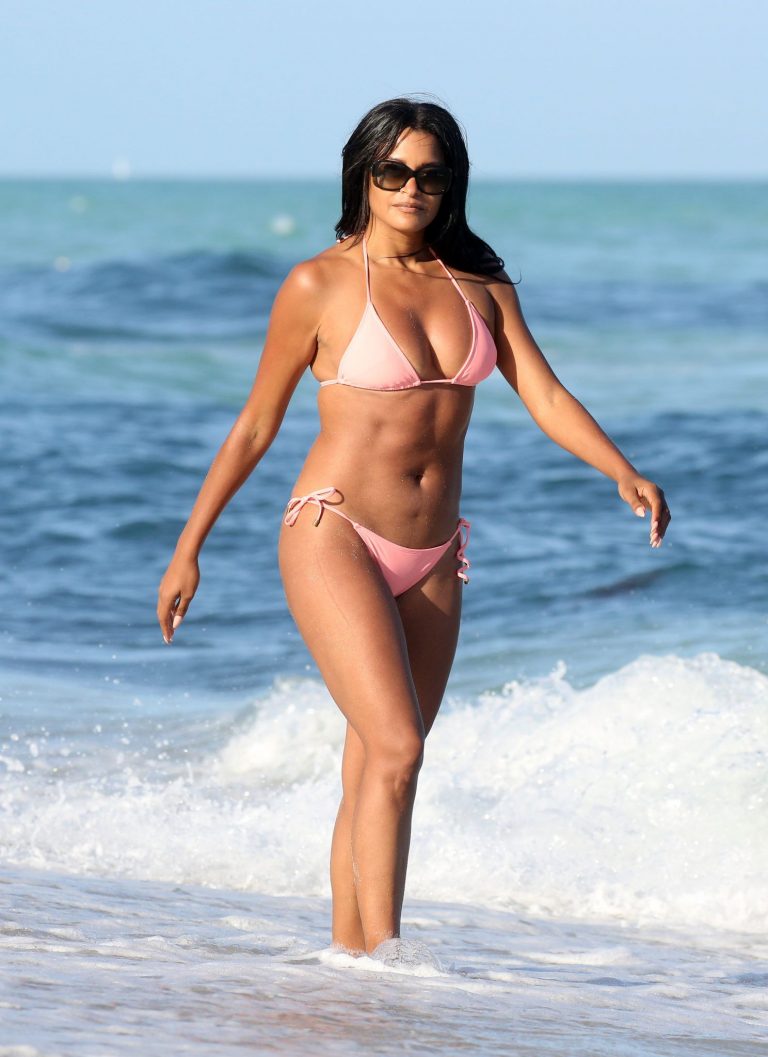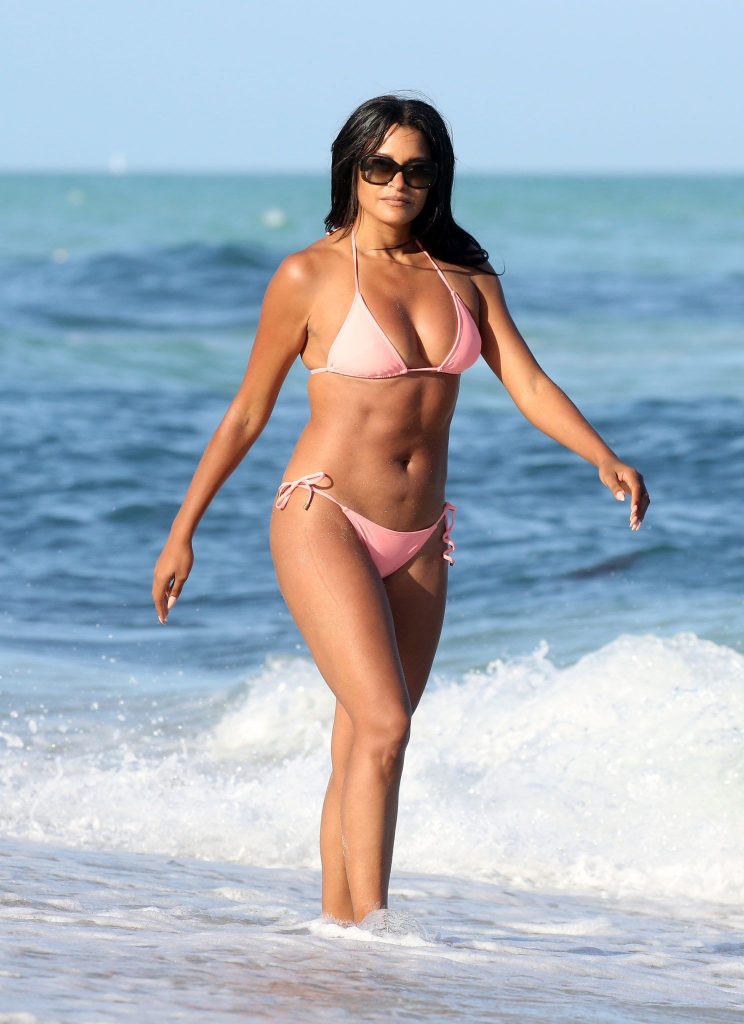 Presidential Secrets
Following her suspected romance with Ginuwine, Jordan moved on to eventually become a contestant on Donald Trump's 'The Apprentice', later returning for the all-star revival. The details of her relationships during this time are a well-kept secret, but during an interview in 2020, the former reality television contestant revealed nasty secrets about Trump, as she recalled her days on 'The Apprentice'.
According to her claims, though for good reason unchallenged, Trump repeatedly attempted to hit on her, going so far as trying to kiss her. Jordan added that, at the time, Trump was married to Melania.
Allegedly, he also advised her not to waste her time dating black men, however, Jordan stated that she refused his advances. Not only because he was a married man, but also because she simply had no interest in him.
During the interview on the podcast series 'Behind The Velvet Rope With David Yontef', she accused Trump of cheating on Melania, adding that everyone, including Melania, knows about his promiscuous activities.
She also stated that Trump only values people for their attraction, wealth and status, which given more recent revelations, doesn't seem to be an inaccurate description of the former President, though Trump's never commented about the alleged events, neither confirming nor denying it.
Proclamation of a Survivor
Getting back to the subject of the allegations Jordan flooded social media with, it brings rise to another of Claudia's relationships that gained public attention. Unfortunately, it was for all the wrong reasons, and in true Atlanta Housewife fashion, it escalated into social media mud-slinging.
In late 2020, Claudia stepped forward as the victim of domestic abuse, which she suffered at the hands of an ex-boyfriend, namely Medina Islam.
Note, though, that her former co-star from 'The Real Housewives of Atlanta', Phaedra Parks, at the time announced her recent romancing of Medina, the rapper-turned-actor, who is also known as '6Milly'. Regardless, Claudia made it clear that it was not a personal attack or vendetta against Parks, but rather that she wanted to speak out about abuse.
Among her revelations, Jordan claimed that women, especially African-American women, tend to protect the men that hurt them more than they should.
The accusations and abuse claims she shared on Instagram didn't come without evidence, as she presented images of restraining orders as well as the broken appliances and bruising she endured.
Jordan also claimed to have gained inspiration from Megan Thee Stallion, who recently named the man that shot her. Of course, Medina would not stand for the alleged slander, responding with accusations of his own, and denying that he abused Jordan when they dated in 2016.
According to Medina, they had a brief relationship that only lasted six months, and during that time he made four individual attempts at ending their fling. Medina also claimed that Jordan did this to every man who left her, including that she testified against Mike Tyson while he was on trial for sexual assault.
Medina added that she sued 'Price is Right' on sexually related accusations, and snitched on Jamie Fox's private life, only to have 'Entertainment Tonight' come to her home so she could apologize publicly.
Islam even insinuated that her accusations of abuse are motivated by jealousy, accusing Jordan of once trying to use him to get on 'Marriage Boot Camp', the show he now shares with current girlfriend, Parks.
While her allegations can be disputed, Claudia remained firmly behind her message. In her response, she made it clear to Medina that she will not remain quiet about any harmful actions against women anymore, and that it was certainly not an attempt to gain the spotlight.
A Vegas Wedding
Well, a real housewife's resume would always be incomplete without a night or more in Las Vegas, and of course any scandals that should have stayed in Vegas. Aside from the suspected relationships Jordan has had, her brief marriage to the producer, Datari Turner, seems to be the only substantial relationship.
The two secretly tied the knot in Vegas during November 2009, but according to most information available, Claudia filed for an annulment only a couple months later, bringing a quick end to a short-lived union.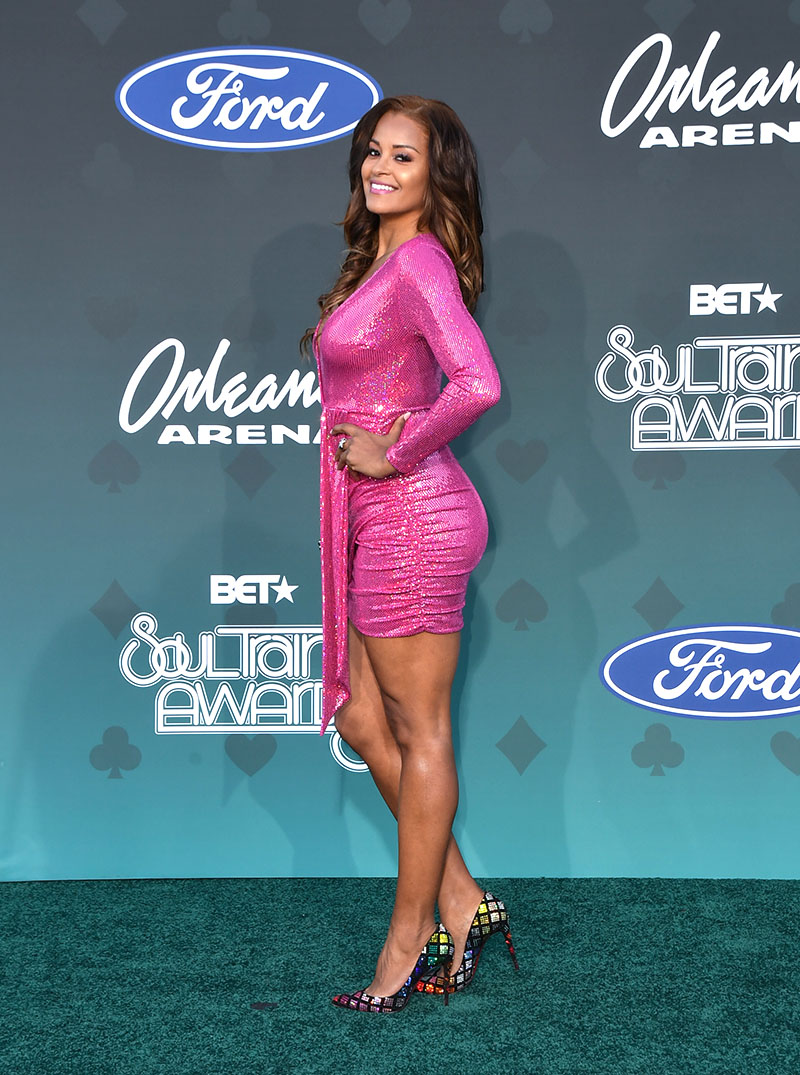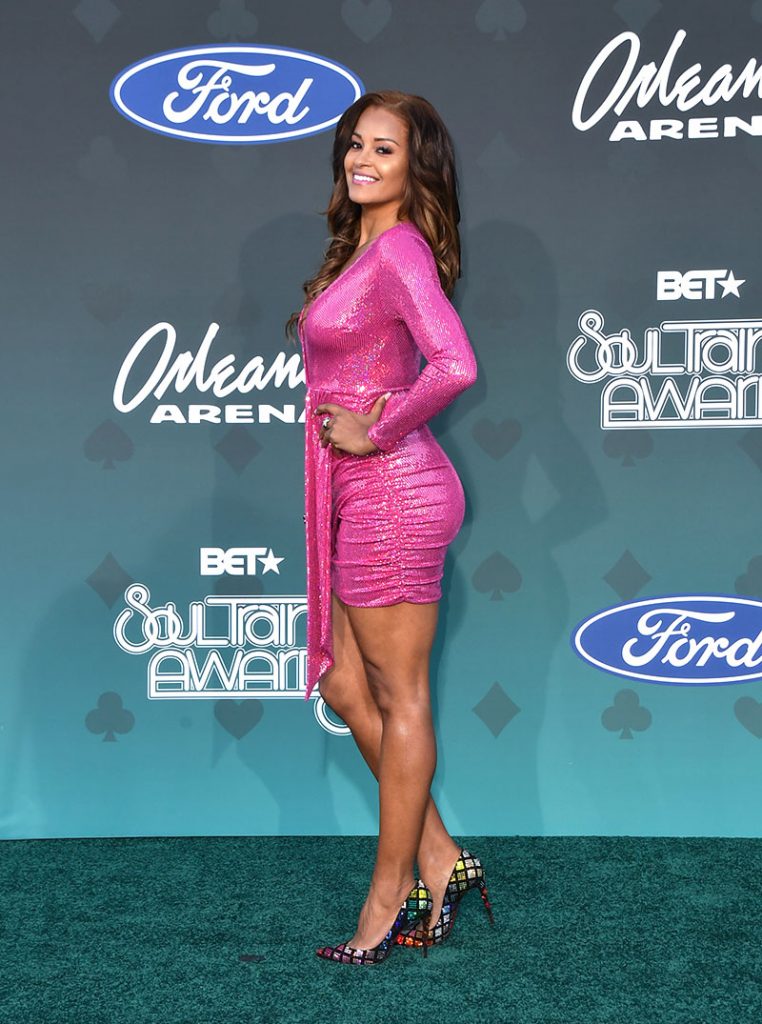 Apparently, Claudia considered that Turner only expressed interest in her for the wrong reason, as she went so far as to call the man a fraud who misrepresented himself.
All The Rumours and The Latest Romance
If one listens to all the suggestions made in the rumours concerning Jordan's love life, the former model certainly didn't sit idly by as the hottest men in Hollywood passed her way. However, since these rumours came to light, shortly after her debut as a housewife from Atlanta, Claudia expressed her disappointment, stating that some of the suggestions were hurtful remarks.
Among the long list of men whom gossipers suggest she dated in her past, which includes a mysterious football all-star that Jordan claims doesn't even exist, several noteworthy celebs are mentioned, from famous comedian Kevin Hart, to big names in the music industry such as Sean 'PDiddy' Combs, Nelly, and Jamie Foxx.
It was also suggested that she could be linked to the likes of Tyrese Gibson and Lamar Odom.
Check out my Cameo profile: https://t.co/oiwKPAlIR6

— Claudia Jordan (@claudiajordan) May 27, 2021
Many of the suggestions have upset the former 'Apprentice' contestant, since many of the names on the list were married men, and she didn't appreciate the disrespect. However, concerning her recent scandal with Owen, there might be some truths about her past romances.
Regardless, according to Jordan's busy Instagram account, constantly flooded with stories about her friends and current love interest, she is apparently happily dating Kendal Dismute. According to Dismute's Instagram profile, he works as a real estate agent, and is a retired civil engineer. It seems that he's been dating Claudia from as early as November 2019.
With Claudia sharing so much about her love life on social media, things seem to be pretty serious between the two, who appear to be madly in love. Unfortunately, rumour has it that Claudia Jordan might have been fired from 'The Real Housewives of Atlanta', and so if you wish to see what's new in this housewife's life, you would have to visit her social pages.