Who has Cristiano Ronaldo dated? Girlfriend List, Dating History
Cristiano Ronaldo Dos Santos Aveiro is a Portuguese soccer/football star, known the world over as one of the greatest players to grace the pitch, and is considered by many as perhaps the greatest forward in football history. Although some might dispute Ronaldo's top position in the world rankings, replacing him with his career long rival, Lionel Messi, Cristiano is undoubtedly the easiest football star to market, as he is the most famous athlete in modern sporting history.
As such, Ronaldo is the richest footballer in the world, and one of only three athletes to achieve a net value of $1 billion, along with the likes of former boxing champion Floyd Mayweather Jr. Ronaldo began his senior professional football career in 2002 at the age of seventeen, playing for Sporting CP in Lisbon, Portugal, before signing with English football club, Manchester United in 2003.
Cristiano currently plays for the Italian club Juventus' Serie A team, and is also the captain of the Portuguese national team.
With 1,100 career appearances and 780 official senior career goals in both international and club games, Ronaldo established himself as one of the most experienced footballers in the game's recorded history, throughout his prolific career that now spans nearly twenty years.
However, Cristiano's impressive record may have never happened if fate did not lead the young football prodigy to the heights he attained. Few of the all-star's fans might even be aware of the difficulties Ronaldo faced during his childhood, but in overcoming these obstacles, Ronaldo is living proof of the resilience mankind possesses.
Born on 5 February 1985 in Sao Pedro, Funchal, on the Portuguese island of Madeira, good fortune saw to it that Ronaldo had a chance at life. Ronaldo is the fourth and youngest child of Maria Dolores, who worked as a cook, and municipal gardener, Jose Dinis, but as fate would have it, Cristiano's mother, Maria, considered having him aborted, as due to poor living standards and her husband's alcoholism, Maria couldn't stand the idea of bringing yet another child into the world.
The family already struggled financially, having to provide for the needs of three children and two adults, so things seemed far too difficult, but Maria's doctor refused to perform the abortion. Subsequently growing up with his older brother Hugo, and two sisters, Elma and Liliana Catia, Ronaldo spent his early childhood in Santo Antonio, Funchal, where he had to share a bedroom with his siblings, and contend with having very little in life.
Ronaldo's only escape was his love of football, which saw him play for a local youth club, Andorinha, between 1992 and 1995, later transferring to Nacional. At the age of 12, in 1997, Cristiano attended a three-day trial with Sporting CP, and after being signed for a fee of 1,500 Pounds, Ronaldo moved to Alcochete, a town near the Portuguese capital, Lisbon, where he played for Sporting's youth football academy.
By the time he turned 14, Ronaldo convinced himself that he possessed the talent and skill to play semi-professional football, and with his mother's permission, paused his education to pursue a life on the football pitch.
Unfortunately, Ronaldo would face medical difficulties in 2000 at the age of 15, when doctors diagnosed him with Tachycardia, a condition also known as racing heart, in which the heart rate exceeds the average resting rate.
This condition could have cost Ronaldo his dream of becoming a professional footballer, and forced him to undergo corrective surgery. Following the procedure, Ronaldo resumed his training, and went on to play himself into the big leagues.
The following year, Ronaldo became the first player to play for Sporting's under-16, under-17, under-18 and first teams in a single season, on 29 September 2002, Cristiano made his Premiera Liga debut for Sporting. In 2003, Cristiano signed with Manchester United for more than 12 million Pounds, making him the most expensive teenage player in English football history, and from there went on to play for other clubs that include Real Madrid, and eventually Juventus.
Despite Ronaldo's exceptional talent and exciting playing style, the athlete has also attracted attention from the media as one of the most attractive men in the world, as well as in sport.
As such, one could expect Cristiano to be a playboy, but of all the major sporting stars in the world, no one has a more secretive dating history than Ronaldo.
However, the man has conceived four children thus far, though the identities of the mothers remain a secret that Cristiano would likely never reveal. Nonetheless, Ronaldo fanatics are extremely curious about the athlete's romantic conquests, and there are certainly many past romances to be discussed.
To date, it's believed that Cristiano has had over 30 public romances, though keep in mind that some of them might only be wild rumours.
Ronaldo's First Love
Going as far back as 2003 and uncovering the first romantic interest in Cristiano's dating history, fans would discover that the football prodigy was once involved with a fellow footballer's sister, Jordana Jardel, the sister of Brazilian footballer Mario Jardel, who at one point also played for Sporting CP.
Most likely, due to their connection through the club, Cristiano may have been introduced to Jordana through her brother, though back then she was an aspiring Brazilian model of some renown, and might have encountered Ronaldo by some other means. Unfortunately, her biggest claim to fame is as an old flame of Cristiano, and since then, Jordana has maintained a low profile, hoping to retain her privacy.
Few details of their relationship have survived the many years since, but it's known that the couple separated following Ronaldo's trade-off to Manchester United. To this day, Jordana is considered Ronaldo's first public romance, and might even be thought of as Cristiano's high school sweetheart – well, he was still just 18.
Disputed Love
Following his teenage romance with Jordana, rumours sprouted which suggested that Ronaldo may have become involved with Portuguese model and television personality, Merche Romero.
Fans of Cristiano would, of course, recognise her name from honorary mentions amidst discussions of the athlete's dating history, though few would be able to recall much about Romero and Ronaldo's relationship.
This is not only because it happened some time ago, back in 2005, but also because the couple tried their best to keep their chemistry from public view.
Unfortunately, they couldn't entirely prevent the publication of rumours, and with many of their dates and romantic escapes to exotic locations being captured on camera, the evidence seemed irrefutable. Regardless of all the evidence presented by gossip outlets in both Europe and the Americas, Ronaldo explicitly refused to reveal any details about his supposed girlfriend.
Likewise, Romero also kept her silence on the matter, but in 2006, confirmation of their relationship finally reached the media.
Unfortunately, during a candid interview, Romero's confession came only by the time the couple had already split. During the interview, Romero announced to the world that she and Ronaldo were no longer together, both confirming the relationship, and sharing the sad news of their break-up. Unfortunately, Romero didn't share any intimate details, nor did she present a reason for terminating the affair.
Although Ronaldo never denied nor confirmed the liaison, due to Romero's confession, it's widely accepted that the couple dated from 2005 until their separation in September of 2006.
Friends or Lovers?
In late 2006, rumours once again arose regarding Ronaldo's romantic conquests, this time suggesting that he might be seeing American socialite, Mia Judaken. According to most reports, Ronaldo and Judaken, who was eighteen years old at the time gossipers suggested that she had an encounter with Ronaldo, were good friends. When questioned about the supposed relationship, Mia denied any allegations of being either intimate with the footballer or engaging in romantic activities with him.
To date, Ronaldo's relationship with Mia remains the subject of ongoing debate, though most fans simply accept that the two were friends for a short time in 2006, and so Mia is an 'unconfirmed' on Ronaldo's long list of conquests.\
What About Gemma?
In 2007, fans of Cristiano had their hopes kindled, after news of a romance with British actress and radio personality, Gemma Atkinson reached publications. The relationship quickly became one of the most talked about romances in the sporting world at the time, with fans expressing their admiration for the adorable couple.
Unfortunately, it seems that the two simply enjoyed a short fling, with Ronaldo publicly denying that anything serious happened between himself and Atkinson, as well as Cristiano's mother, Maria, adding that their relationship remained an insignificant dalliance.
The couple only dated for a few months before ending their fling, and quickly moved on with their lives. Cristiano's adoring fans couldn't hide their disappointment, believing that the couple could have become one of the most celebrated romances in Europe.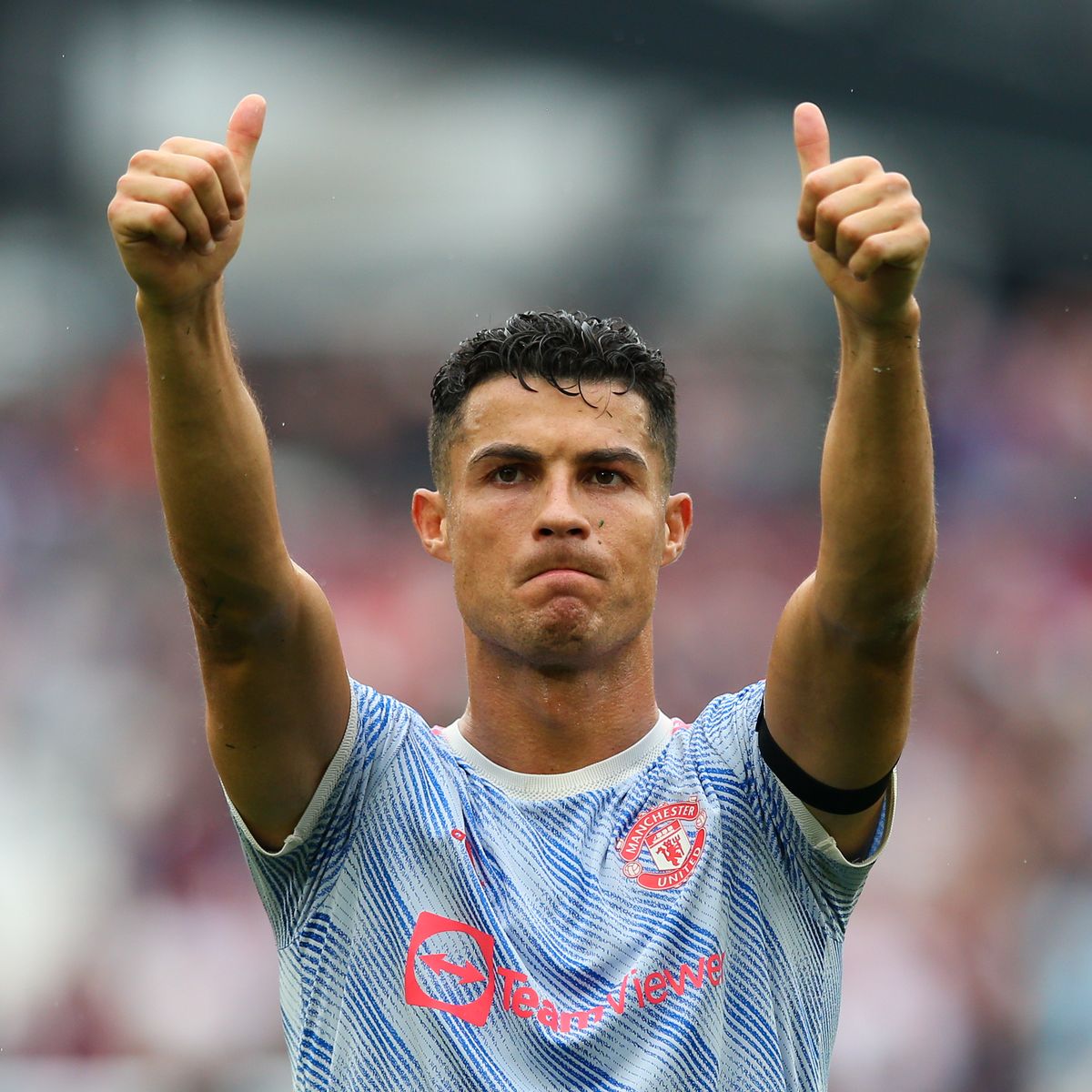 Causing a Little Upset
Yes, Ronaldo became famous for creating many upsets in both international and club football competitions, but in 2007, the athlete made his first attempt at causing romantic controversy, surprisingly, in India. When Ronaldo publicly kissed Bollywood actress Bipasha Basu, who at the time was in a relationship with fellow Indian actor, John Abrahm, tongues began wagging, especially in India.
Basu attended a social event in Lisbon where the new seven wonders of the world were being unveiled, and following their joint stage performance, Ronaldo and Basu took things a little further during the after-party celebrations. Of course, there was a cameraman on hand to capture exactly how friendly the two became, and who decided that the world deserved to see it as well.
According to most sources, Basu and Cristiano never conducted a substantial romance, but their encounter was recorded for the history books nonetheless, and it would be some time before Ronaldo could wait out the angry responses about this controversial stunt.
As can be expected, fans in India were quite upset about what happened, though luckily the event didn't cause severe consequences.
A Sensational Break-Up
While some tabloids love publishing wild, speculative rumours, it is a well-known fact that they profit more from publishing stories about those juicy, sensational scoops of celebrity couple's public fallouts. This was exactly what happened between Ronaldo and his ex-girlfriend, Nereida Gallardo.
At first, gossip writers were on top of their sweet but brief fling, which began after they met in a nightclub in early 2008. The, after nine months of dating, the couple abruptly ended their relationship, with Ronaldo dumping Gallardo via text message.
Naturally, the then 24-year-old nursing student from Majorca, Spain wouldn't allow this indignity to come to pass without protest, deciding to confront the football all-star while he enjoyed a night out at an unnamed nightclub. Their confrontation ended up on several frontpages, eventually leading Gallardo to apologize for her behaviour, but not without revealing embarrassing details about Cristiano.
According to Nereida, Ronaldo was an unsatisfying lover who got turned on more by staring in a mirror, also stating that he lacked manly stature below the belt, and could only talk big. Undoubtedly, this was one relationship Ronaldo would most likely want to forget.
A Mysterious Blonde
Following Ronaldo's fiasco with Gallardo, and his promiscuous vacation in the States the previous year, Cristiano became involved with an unknown young woman in February of 2009. The woman was later identified as English management student Olivia Saunders, though few other details about her could be uncovered, so the 19-year-old blonde remained a mystery.
Ronaldo kept the details of their relationship secret, as much as he tried to keep her identity from being revealed, and as such, little is known about what happened between Saunders and Ronaldo. Regardless, their romance didn't last long, and within a couple of months, rumours about the pair quickly died down, as the couple evidently called it quits.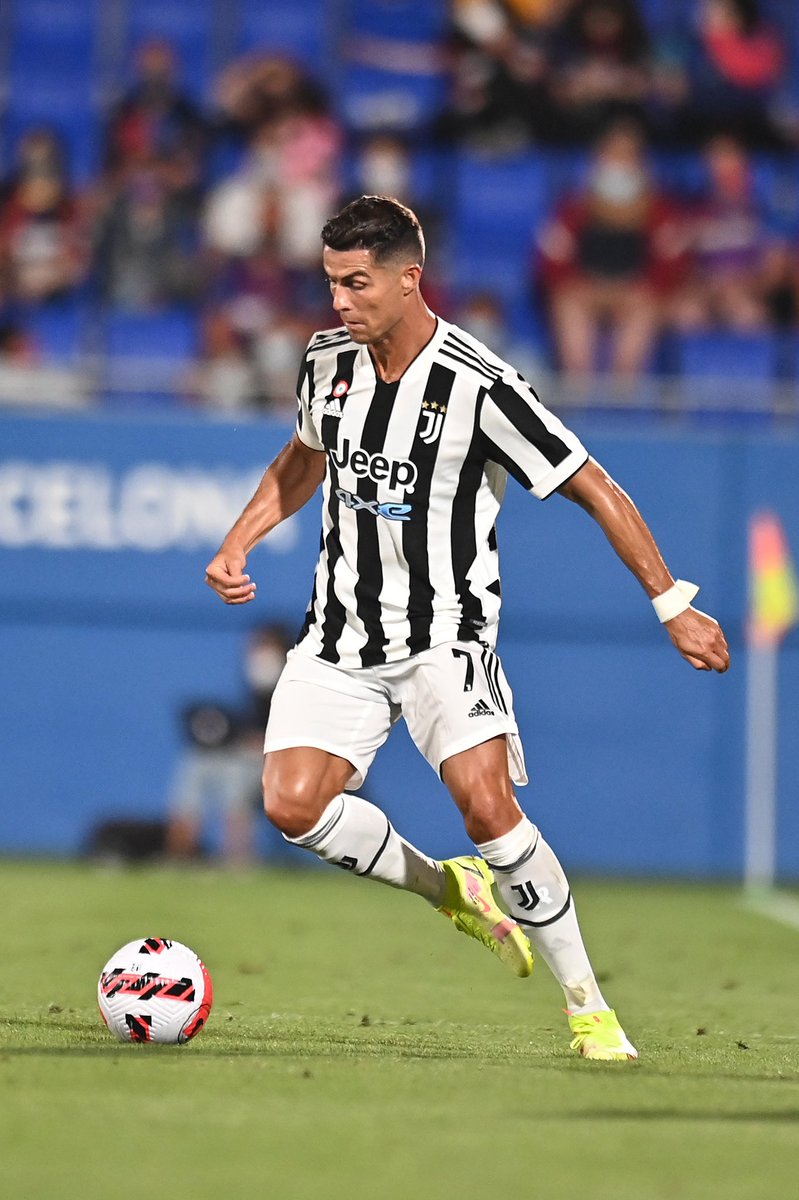 A Little Fun With Paris
2009 also marked the year in the Portuguese heartthrob's dating history that he allegedly had an encounter with American socialite Paris Hilton, though according to the tabloids their relationship was a bit more serious.
However, neither Hilton nor Cristiano ever publicly confronted the speculations, but it's believed that the pair did hook-up. According to most reports, they met at the My House nightclub in Los Angeles; at first, Ronaldo seemed nervous about approaching the hotel heiress, but after making initial contact, he allegedly couldn't keep his hands to himself.
Later reports, following their separation, suggest that Hilton wanted more than just a hook-up, and became furious with the footballer after things ended abruptly. Following this, Hilton would hint that Ronaldo might be gay, and even went as far as calling him a whimp.
Other speculation by Spanish publications even accused Hilton of placing Ronaldo under a witchcraft hex, blaming his recent injuries on the jealous behaviour of a former lover.
However, these sensational stories were never substantially proven, even though fellow footballer, Pepe, confessed to being the one who cast the hex. Of course, to put faith in superstition certainly seemed far-fetched. Regardless, Paris went down in recorded history of Ronaldo's many public hook-ups, and she certainly wasn't happy about it.
Seeking Attention
In 2009, Italian model and former 'Big Brother' contestant, Raffaella Fico, revealed to the world that she was Ronaldo's latest girlfriend. During her confessional interview, she referred to the situation as delicate, stating that she could not openly talk about their relationship.
However, the Portuguese forward never confirmed these rumours, and to this day, Raffaella's account remains under scrutiny, more often doubted than believed. Of course, the Italian model became famous after she sold her virginity for a million pounds following her appearance on 'Big Brother Italy', making her little stunt seem like nothing more than attention-seeking publicity.
Keeping Up With Kim
In 2010, during her trip to Spain, rumours surfaced that hinted at a possible romance between Ronaldo and television personality, Kim Kardashian. According to these suggestions, Ronaldo repeatedly invited Kim to his hotel room, where it can only be guessed what they did to pass the time. However, some gossipers believed it might only have been a stunt on Ronaldo's behalf to exact some vengeance on former lover Paris Hilton, who as many might know, once had a friendship with Kardashian.
Whatever happened between Ronaldo and Kim, which remains the subject of debate, it didn't sour their friendship. In 2017, while celebrating Jennifer Lopez' 47th birthday, Kim and Cristiano reunited, and seemed as friendly with each other as before, but this time things did not progress to an intimate state, or at least, such is the suspicion.
Ronaldo's First Long-Term Relationship
In late 2010, Ronaldo met Russian model Irina Shayk, as most sources suggest, through Armani modeling campaigns.
The pair began dating shortly afterward, and as everyone would know, they became one of the most glamorous couples in the world.
Their love story and sweet romance would become an exquisitely celebrated affair, with the couple proudly displaying their union on the covers of numerous fashion magazines and gossip outlets. Then, to the world's disappointment, the couple announced their break-up in 2015, though it was suspected that they had already separated as early as December 2014.
Upon announcing the sad news to the public and their followers, neither Ronaldo nor Shayk were available to comment on their motivation for breaking-up, but the truth would later reach the ears of their adoring fans. The first hints came when Irina was questioned about what she wanted in a man, stating that honesty and loyalty were the most important traits a man should possess.
Speculation immediately fired-up, suggesting that Ronaldo's playboy antics were the reason behind their split.
Irina would later, during a candid interview, confirm these speculations, as would one of the footballer's secret lovers, who came forward with the truth.
According to Shayk, she discovered numerous numbers on her ex-boyfriend, Ronaldo's mobile, which belonged to various women from all over the world. Once confronted, Ronaldo initially denied all, but when presented with the evidence, made no excuse or attempt to hide the truth. Andressa Urach, a Brazilian model and television personality, came forward, confessing that she'd had an affair with Cristiano in 2013.
However, she was not the only woman suspected of getting intimate with the King of Football while Ronaldo was in a relationship with Irina. Other suspects include Portuguese actress Rita Pereira, Moroccan model Amal Saber who later came forward with unquestioned intimate details, and Spanish model Diana Morales. Other women may also include Chilean model Daniella Chavez and American actress Alesia Riabenkova, though these rumours have never been confirmed.
Another historic night! Unforgettable 🙏🏽

111⚽️🤭 pic.twitter.com/Eq4ko7bHfP

— Cristiano Ronaldo (@Cristiano) September 2, 2021
So after five years of dating, the glamorous couple officially separated, and ended Shayk and Cristiano's celebrated romance.
On The Rebound
Following his break-up with Irina, Ronaldo didn't waste any time before getting back into the dating scene. Initially, his relationships were only rumours, which suggested that he may have had encounters with author Melanie Martins, and Spanish television personality Lucia Villalon.
Following these rumours, it came to light that Ronaldo might be moving on with Italian model, Alessia Tedeschi, though the two never publicly confirmed their relationship. Around the same time, it was also suggested that Cristiano had an encounter with Danish model Maja Darving, which was also an unconfirmed fling.
Then, after appearing in a GQ fashion shoot together, rumours began flying high, suggesting that Cristiano might be dating Brazilian-American model, Alessandra Ambrosio. For a short while, it seemed as if the rumours might be true, especially after the two began spending more time together away from the cameras.
Unfortunately, it became yet another short fling in Cristiano's list of romantic conquests, never progressing to anything substantial. Another model, Colombian beauty Nataly Rincon, also came forward in 2015, revealing juicy details of a night she spent with the Portuguese football forward, adding her name to the list of Ronaldo's past lovers.
Next, rumours surfaced that Ronaldo had hooked-up with Bulgarian glamour model, Nikoleta Lozanova, though their encounter was never exactly confirmed. Regardless, Nikoleta seemed to have earned her place on Ronaldo's list of past affairs.
The following year, 2016, seemed to be as busy a year for Ronaldo's love life as 2015 had proven to be. The first lady suspected of encountering Cristiano was one Daniella Grace, though both her identity and her hook-up with Ronaldo seems to be up for debate, and was never confirmed.
Ronaldo then met Colombian model, Paula Suarez, at the Amnesia nightclub in Ibiza, Brazil.
The model later admitted that she did spend a wonderful night with Cristiano, but that was all their relationship amounted to, and ended shortly afterwards. Of course, photographs of the pair spending time on a private yacht was all the evidence needed to confirm Paula's account.
While in Ibiza, Ronaldo also hooked-up with Italian model Cristina Buccino, which was later confirmed by published photographs. In August 2016, Ronaldo got caught on camera as he enjoyed some time away from the football pitch, having fun in Miami, Florida. Here, Ronaldo encountered fitness model Cassandre Davis, whom he'd reportedly met a couple nights before at the Toucan nightclub in Florida.
It seemed as if the two spent a few days together enjoying all that Florida had to offer, but their relationship never became anything significant.
The final rumour regarding Ronaldo's dating spree since ending his relationship with Irina Shayk, suggests that he may have become intimate with Spanish model Desiree Cordero. Although still unconfirmed, most sources consider that Cristiano and Desiree definitely hooked-up.
Getting Hitched
The latest news in Ronaldo's dating history seems to be very good – following his wild dating spree between 2015 and 2016, Cristiano has apparently finally met the woman capable of taming his free and wild spirit, no other than his long-term girlfriend, the Spanish model and social media influencer Georgina Rodriguez.
According to Georgina, who revealed the details of her relationship with Cristiano during a candid interview, the two of them fell in love at first sight. The couple met at a Gucci store in Madrid in 2016, where Rodriguez had the pleasure of serving Ronaldo. Their chemistry was undeniable, and the two soon started dating.
However, Ronaldo did his best to keep their budding romance a secret, even donning a wig and sunglasses for their first couple of dates, hoping to keep the paparazzi fooled. Unfortunately, his disguises could not fool them for too long, and the world was treated to adorable pictures of the couple spending a romantic date at Disneyland Paris.
The couple had no other choice but to come forward with their romance, and in November 2017, Georgina gave birth to their daughter, Alana Martina. Georgina also proudly serves as a mother for Cristiano's other children, Cristiano Jr, Eva, and Mateo.
With their sweet romance blossoming into exceptional happiness, currently going for nearly five years, gossip tabloids and their adoring fans can't wait for them to finally marry. Since the birth of Alana Martina, the couple has been hounded by engagement rumours, then in August of 2020, those rumours found some truth.
However, while the public accepts that the couple is now engaged, the good news still has to be definitively confirmed. For now though, fans can't wait for their big day, as it appears that Georgina is already searching for a wedding dress.
As such, that day may not be too far into the future. So has Christiano Ronaldo finally been hooked himself…? Either way, you may not have to hold your breath for too long!