Who has Diane Keaton dated? Boyfriends List Until 2021
• Diane Keaton is an American actress and filmmaker with years of experience in the movie industry.
• She is best remembered for her iconic roles in the 1972 film 'The Godfather Trilogy' and the 1991 film 'Father of the Bride'.
• Diane has won several accolades for her contributions to the visual arts, including Golden Globes, Academy Awards and a Lifetime Achievement Award.
• She has had several romantic associations with noteworthy men in Tinseltown, including Woody Allen, Al Pacino and Warren Beatty.
• Diane has two adopted children, a daughter Dexter and son Duke.
Diane Hall Keaton is an American actress and filmmaker with years of experience in the movie industry. She is perhaps best remembered for her iconic roles in the 1972 film depiction of 'The Godfather Trilogy', and the 1991 film 'Father of the Bride'. Among her latest work, some iconic roles include a voiceover role in 'Finding Dory', as well as an appearance in 'The Family Stone'.
Recognised as one of the greatest actresses of our time, Diane has won several accolades for her contributions to the visual arts, which include Golden Globes, Academy Awards, as well as a Lifetime Achievement Award. Born on 5 January 1946 in Los Angeles, California, USA, Diane expressed her first interest in acting after witnessing her mother, Dorothy Deanne, win the Mrs Los Angeles pageant for homemakers.
The excitement and glamour of the event, coupled with the eccentric drama of the competition, inspired Diane to become a stage performer.
Diane drew further inspiration from her role model, Katherine Hepburn, whom she admired for playing strong and independent female leads. Her first stage experience came in the form of playing the role of Blanche DuBois in a school performance of 'A Streetcar Named Desire', which formed part of her extracurricular activities.
Diane matriculated from Santa Ana High School in the class of '64. She then enrolled into Santa Ana College, and later as an acting student, attended the Orange Coast College. Unfortunately, due to her pursuit of a career in the entertainment business, she later dropped her studies and moved to Manhattan, where she joined the Actors' Equity Association, but because another actress already registered as Diane Hall, she had to change her name.
Diane chose to settle with her mother's maiden name, Keaton, which would one day become the name by which the world recognised her.
In her attempts to make a life in Manhattan, Diane often performed at nightclubs where she exploited her singing talent, which she would later display to the world in films such as 'Annie Hall' and 'So It Goes'.
Despite her move to Manhattan, Diane never gave up her desire to study, attending the Neighbourhood Playhouse in New York where she studied the Meisner acting technique. In the years that followed, Diane played in several stage productions, gaining some notice for refusing to undress for a part in the play 'Hair'.
During this time, she received a Tony Award for her performance in 'Play It Again, Sam', in which she acted opposite Woody Allen. In 1970, Diane made her film debut in 'Lovers and Other Strangers', followed by several guest appearances in television shows, but her big breakthrough role came in the form of Kay Adams in 'The Godfather' trilogy.
Casual Friday 🤓 #DianeKeaton pic.twitter.com/8oUuVgmGIB

— Susana Rodríguez (@SusanaRdgz) March 26, 2021
The role allowed her to establish her name eternally in Hollywood, and since then, Diane has appeared in more than fifty television and film roles.
Throughout the many years Diane's been active in Hollywood, she's had plenty of romantic associations, with some of the most notable men in Tinseltown, yet surprisingly she's never seemed to settle down.
A few of the noteworthy names include Woody Allen, Al Pacino and Warren Beatty, but for the past three decades, Diane has expressed little interest in romantic pursuits.
While this raises a few questions, the most interesting part of her romantic history is all the men who were associated romantically with the veteran actress. It might come as a surprise to some that Keanu Reeves also gained a mention.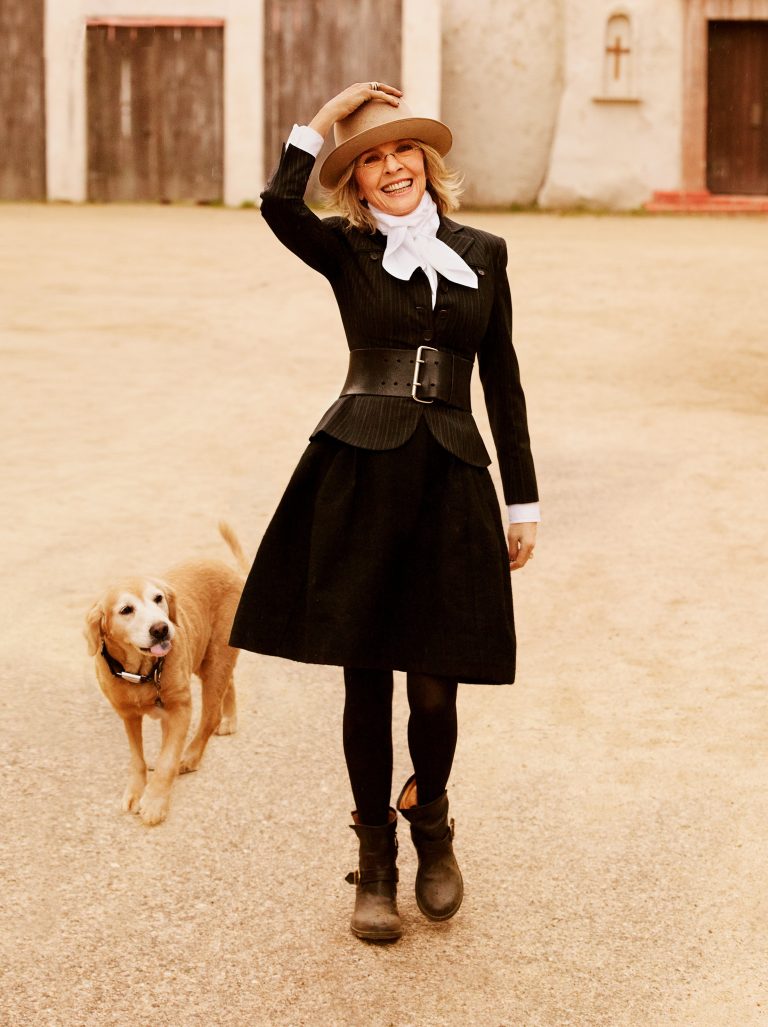 Her First Regret
While in an interview with Ellen DeGeneres on her talk show, discussing Diane's memoir 'Then Again', the conversation, as it always somehow does, addressed the actresses' past romances.
This included the discussion of a romantic involved that few knew about, and for some reason remained a long time secret. During the interview, Diane mentioned that she once stood a chance to date the proprietor of Apple Inc, Steve Jobs. Curious as it may sound, considering how unusual it would have been for them to meet, Diane stated that they knew each other long before Apple became the tech-company it is today.
Back in 1977, following Diane's performance in 'Annie Hall', she happened to be a neighbour of the then aspiring tech genius, Steve, living in New York City.
After learning that he lived close to an aspiring celebrity and being a fanatic of 'Annie Hall', Steve expressed his interest in meeting the star of the film.
Of course Diane obliged and met with Steve, but despite both their interest, Diane stated that their initial meeting never reached a desirable climax – according to Keaton, the chemistry between them was a little disappointing. During her visit, the aspiring tech magnate couldn't stop expressing his passion for computer technology, and overwhelmed the poor rising Hollywood star with endless rantings about how information technology would one day control the world.
Although Steve may not have been wrong about it, considering how successful Apple Inc became in the decades that followed, unfortunately it did little to progress the potential romance between him and Keaton. However, Diane then said that she does possess regret for not really giving Steve a chance, even calling herself an idiot for missing the opportunity to date someone who became one of the most successful and richest men in the world.
A Notable Romance
The first noteworthy romance in which Keaton became involved was with Woody Allen. Their relationship would gain great exposure over the many years the pair remained friends, both because of their professional collaborations and later also for their romantic involvement with each other. Keaton and Allen first met when Diane was starting her career, acting opposite Woody in 'Play It Again, Sam', but they later worked together on several more projects.
Those films include 'Annie Hall' and 'Manhattan'; initially Diane landed the role in 'Play It Again, Sam' because she didn't exceed the height limit posed for potential candidates, standing only two inches taller than Allen. Diane later confessed in an interview that she formed a crush on Woody from the first time they met, though she never said what it was about him that made her fall head over heels.
Some speculate that it may have been their shared passion for film and stage performances, the very reason why nearly every project they worked on turned out a major success. However, their relationship, which lasted for five years, ending in 1974, remained private and so kept quiet by both partners.
During their years together, as Keaton later confessed in her memoir, she suffered from an eating disorder which Allen, in great part, helped her to conquer. Unfortunately, like their characters in 'Annie Hall', a film for which both actors gained a lot of praise and Keaton received an Oscar, their relationship crumbled in the end.
Regardless, after five decades the pair have remained lifelong friends, and as the years brought more challenges, they would never stop expressing their support for one another.
A Forgotten Love Affair
One of Diane's few love affairs was with the screen legend Warren Beatty, who quite honestl, had many women charmed by his talent and good looks during the many years he performed in films. However, even some of Keaton's most dedicated fans and followers may have forgotten about her romantic involvement with Beatty, yet for the veteran actress, her infatuation with the star of 'Splendor In The Grass' would never dissipate.
Even after years and long after their relationship faded into near ancient Hollywood history, Keaton continued to express her admiration for Beatty, who like Woody, has remained a lifelong friend. Diane met Warren on the set of the 1981 film 'Reds', in which he portrayed the role of American Communist John Reed, while Keaton played Louise Bryant, his love interest.
Their undeniable on-screen chemistry made the film an epic classic, and many might consider it among both the actors' best films, and like their characters, the love spilled from the screen as they too would fall in love.
Despite their intimate connection, the couple's real-life romance didn't last, and after only a few years together they separated. Regardless, nearly forty years later, Diane still holds Beatty in high regard, praising not only his considerable talent as an actor and filmmaker, but also his almost ageless good looks.
In 2016, when Beatty released yet another critically acclaimed film, 'Rules Don't Apply', Keaton revealed to 'Variety' magazine that she remained a fan of both him and his work, saying that she was absolutely thrilled about the release of his latest project.
Despite all the attention their relationship gained, Beatty and Keaton kept their affair private, and as such never revealed to the world why they parted ways.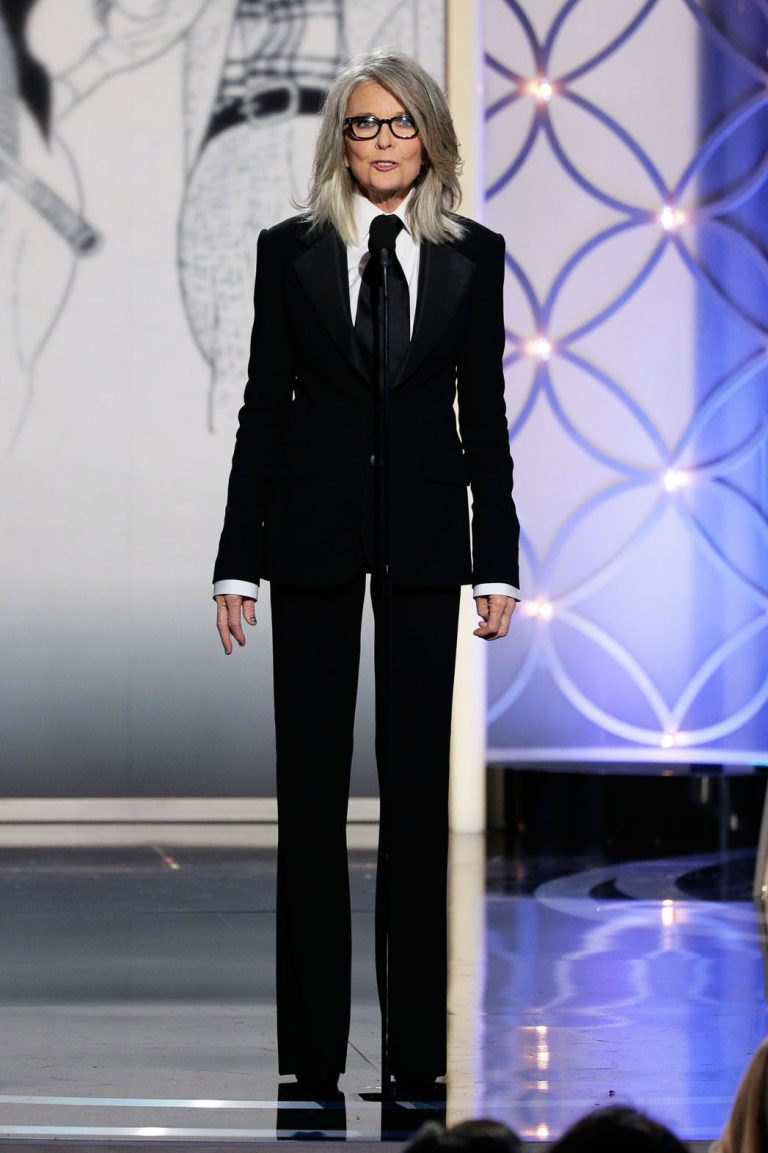 Judging by their enduring friendship, however, it would be safe to say that they at least separated amicably.
In Need Of More
Keaton's most famous relationship may perhaps be with her co-star from 'The Godfather', no other than Alfredo James 'Al' Pacino. The pair met for the first time on the set of the film that would make rising stars of both of them. At the time in 1971, Pacino and Keaton were still relatively new to Tinseltown, each hoping for their career-defining on-screen moment.
To little surprise, it came in the form of a story that created a cult following among initial readers, and the visible chemistry between Pacino and Keaton made the film all the more convincing. Although Keaton later confessed to 'People' magazine, and again in her memoir, that she fell for Pacino from the first moment they met, it would take a few years before their off-screen romance enchanted the world.
Keaton confessed that it was not only Pacino's physical charms that attracted her feelings, but also his funny, talkative personality which, according to her, made the entire filming of 'The Godfather' an unforgettable period in her life. Only after the release of the second chapter of 'The Godfather' did their relationship become the affair the world adored so much.
Their elegant and incredible romance made them the leading power couple in Hollywood in those years, earning their love affair a memorable place that continues to fascinate many media outlets, as well as the public, to this day. Then, even their exemplary courtship came to an end. Around the release of the third instalment of 'The Godfather' in 1990, they announced their separation, but as with all her relationships, Keaton maintained a good friendship with Al.
Sadly, the reason they separated is quite often a problem that brings many relationships to an unfortunate end.
Say happy birthday to my little friend! In celebration of Al Pacino's birthday, tell us your favorite Pacino film roles.

Posted by IMDb on Thursday, April 25, 2013
As Keaton later explained, she wanted more from the relationship, hoping to tie the knot with Pacino, but he had no interest in settling down at the time. In desperation to convince him, Keaton proposed an ultimatum whichbrought about the end of their love affair.
As proof of their enduring friendship and the lasting love that they share, one would simply have to listen to Al's contribution speech when Keaton received her lifetime achievement award – it seemed clear that his affection for Keaton remained even after years of separation, and in true amorous fashion, he ended the speech by expressing his eternal love for her.
Love In Mention
In the many years that followed her relationship with Pacino, Diane became the subject of a couple of rumours. However, she hasn't devoted herself to anyone else, remaining true to the one enduring love that could have been an example to the world.
In 1977, some rumours regarding a possible relationship with Edward Ruscha surfaced, but never gained confirmation from either party.
#DianeKeaton e #TaylourPaige nel cast della commedia #MackandRita https://t.co/doQaOQ62Jo

— BadTaste.it (@badtasteit) March 21, 2021
As quickly as the rumours originated, they faded away, and it seemed nothing more than speculation.
In 2005, following their appearance in 'Something's Gotta Give', rumours regarding a romance between Keanu Reeves and Diane began spreading wildly among gossip outlets. The suggestion, however, caused some stir among fans, and it wasn't because of their twenty-year age difference. According to media outlets, Keanu dumped his girlfriend at the time, Lynn Collins, to date his co-star, who also played a love interest in the film. However, it seemed to be nothing more than wild speculation, as Keaton hasn't dated anyone in over three decades.
She stated that she has many male friends, but nothing romantic or intimate ever takes place between them.
Today, she is proud of the fact that she can live an independent single lifestyle, and focus on being a mother to her two adopted children, a daughter Dexter and son Duke.