Who has Drake dated? Girlfriends List, Dating History
Drake is a Canadian rapper-singer, actor, songwriter, and record producer, who has been acknowledged as one of the best-selling rap artists of all time with 170 million albums sold. He started as a teen actor in the Canadian TV series "Degrassi: The Next Generation," playing the role of Jimmy Brooks from 2001 to 2008. His transition to becoming a rapper didn't go well with his first released mixtape, but the second one in 2007 entitled "Comeback Season," led to an invitation for him to join Lil Wayne's "Tha Carter III" tour. The rappers made music collaborations, but Drake hadn't yet signed with any record label until the release of his third mixtape, "So Far Gone." It became a huge hit as it debuted at No.6 on the Billboard 200 chart.
After its success, Drake became the center of one of the biggest bidding wars in hip-hop history. Labels offered various packages, and he ended up with Lil Wayne's Young Money Entertainment, reportedly because he was given an advance payment of $2 million.
You sent Today at 12:52 AMDrake Casually Dropped A Hint To His Album Coming This Summer 🔥😍🙏
See Details…

Posted by Combster on Monday, June 14, 2021
He has since released numerous No.1 hits onto the Billboard Hot 100, including "One Dance," "God's Plan," "In My Feelings," and "Laugh Now Cry Later." He was declared the highest-certified digital singles artist in the US by the Recording Industry Association of America.
Aubrey Drake Graham was born on 24 October 1986, to parents Dennis Graham, an African-American musician, and Sandra Sher Graham, a Canadian English teacher; he enjoys dual citizenship in Canada and the US. He was raised in a Jewish household, but at the age five, his parents divorced and his father went back to Memphis, while he stayed with his mother in Toronto. Dennis would sometimes visit his son in Canada, and take the young Drake to Memphis. However, when Dennis went to prison on drug-related charges, Drake didn't see his father again until he became an adult. His father later said in an interview that Drake's stories about an absentee father were pure embellishment, just to sell records. Drake denied Dennis' allegations, and felt hurt that his father would continue to lie, even when there were legal records to prove that they weren't true.
At that time, aside from spending some time in prison, Dennis had pending legal issues of unpaid spousal and child support.
Drake's colorful dating history
The Toronto Raptor's basketball team's global ambassador's personal relationships are as famous as the lyrics of his Billboard No.1 songs. He's mostly been involved with actresses, supermodels, pop superstars, and porn stars. Some of these relationships were confirmed with receipts, and some remain plain rumors but gained so much public interest. Here's a list of some that we know of…
Rihanna – "Ultimate Fantasy" (allegedly on-and-off from 2009 to 2017)
From the get-go, Drake had a complicated relationship with Rihanna, so understandably people were confused with their statements and actions towards each other. It was never an absolute yes that they became an official couple, and yet sources would confirm that they saw them making out on several occasions.
Robyn Rihanna Fenty, a Barbadian singer, actress, and fashion entrepreneur, became a global pop superstar with 14 Billboard No.1 songs, including "Umbrella," "Take a Bow," "Diamonds," and "Work."
She sold 250 million albums around the world and became the only artist who had a number one song from seven consecutive albums that peaked at the Billboard Hot 100 chart. Rihanna gained sympathy and notoriety when she was revealed to have been a victim of domestic violence from then-boyfriend R&B singer, Chris Brown, after attending the Grammy Awards in 2009. She later became a successful entrepreneur in the fashion industry, when she launched her Fenty fashion brand, which was distributed by the Moët Hennessy Louis Vuitton (LVMH) luxury fashion house.
Drake was first publicly seen dating Rihanna back in 2009 after she was reported to have been assaulted by Chris Brown. They were seen getting cuddly and making out the whole night at Lucky Strike, a famous bistro and bowling alley in New York City. However, Rihanna denied any romantic involvement with Drake during an interview back then. Drake said, 'I was a pawn,' and elaborated in an interview in 2010 that she did to him what he often did with other women, which was to show them quality time and then ghosted them. While he felt terrible at that time, their musical collaborations didn't stop.
In 2010 they released the single "What's My Name," which peaked at No.1 on Billboard Hot 100 chart. Fans were tickled by their flirting in the music video, and they put on steamy live performances at the Grammy Awards and NBA All-Star Game halftime show, which fueled the rumors, but nothing official really came out of it. In 2011, they released the song, "Take Care," with sources insisting that they were a couple. A TMZ report in 2012 came out that Drake and Chris Brown fought over Rihanna in an NYC nightclub, but they all denied it. People connected that rumored scuffle with Rihanna's reaction when Drake won an award during the 2012 MTV awards; she was observed whispering to a friend instead of clapping and paying attention to him as he received his award.
Speculations continued over the years, as Drake would often be asked about his relationship with Rihanna, and he would say that they had their moments. He said nice things about her and referred to her as his ultimate fantasy, but they were just friends.
In 2015, they were seen together hanging out in London but Rihanna continued to deny any romantic entanglement with Drake, even saying that her last exclusive relationship was with Chris Brown.
In 2016, the two artists released another track, entitled "Work," which became the top song for nine weeks on the Billboard Hot 100. Their sexy music video kept the dating rumors alive, as fans believed that the lyrics of the song were all about her. When she was given the MTV Vanguard Award that year, Drake presented it, showering her with compliments and eventually professing his love for her on stage. He also gave her a birthday shout-out through a billboard ad, which she felt was too much; apparently, she felt uncomfortable hearing Drake's compliments.  In 2017, it seemed that whatever had been there had fizzled out, as they were spotted attending a children's birthday party but weren't on speaking terms, having arrived separately. Those who were there recalled that the situation was awkward, and that Drake seemed caught off guard by her presence.
I KNOOOOWWW y'all didn't think we were done with Gloss Bomb right?!!!

🥵 @fentybeauty we back at it with this new #GLOSSBOMBHEAT for juicy, glossy, plumped up lips. Grab it now at https://t.co/Gr3OPNUbFC, @sephora, @bootsuk & @harveynichols 🔥 pic.twitter.com/bkY7WRReow

— Rihanna (@rihanna) June 24, 2021
During an interview in 2018, Rihanna was asked to describe their relationship and said, 'We don't have a friendship now, but we're not enemies either. It is what it is.' The Vogue reporter said that she winced when she heard Drake's name. After that interview, people surmised that their relationship was more of him being into her, but not vice versa.
Kate Dennings – Sushi Date (Sometime between 2006 to 2012)
It was one of the earliest known dating rumors in the rapper's history, that blew up on social media. Drake met Kate Dennings when she was still 19, while she was filming an indie movie in Toronto around 2006 to 2007. He posted something nice about her on his Twitter account, and the next thing she knew, she had around 50,000 more followers on the social media app. She was pleasantly surprised about it until she realized that her new followers were Drake's obsessed fans who were mad at her, and accused her of desperately 'trying to be seduced' by the Canadian rapper. During an interview with Elle Magazine in 2012, Drake said that he had a huge crush on her, but she was dating someone else at that time.
They went out for one sushi date and she found Drake to be quite sweet and cool, referring to it as more like 'a hangout', and recalling that the whole time they were out, they were being followed by his security personnel.
Kate Dennings is an American actress who rose to prominence following her inclusion in the successful TV sitcom, "2 Broke Girls" (2011-2017), and the box-office hit movie franchise series, "Thor."
Tyra Banks – "One Time Date" (2012)
If there was one date in Drake's past that he admitted to not being sure if it could be considered as a date, it would be with the supermodel, Tyra Banks. While most fans would remember that she was featured in his 12-minute music video for his track, "Child's Play," it wasn't the first time they were together.
Back in 2012, the couple went out on a date in Disneyland. Due to their popularity, they agreed to have fun around the theme park by wearing a disguise, but some eagle-eyed fans still recognized them.
The fans posted photos of them buying frozen yogurt and on a roller coaster ride. It seemed that no sparks flew, however, so it became a one-time date.
His confession about their date in "The Ellen Degeneres Show" didn't sit well with Tyra, as she said she was caught off guard and her phone just went crazy with people wanting to ask her about it. When she appeared in "The Steve Harvey Show," she did freestyle rapping to share her opinion on it – 'You ain't my man right now. But you gotta not kiss and tell.' While she preferred to just keep whatever happened between the two a secret to avoid media scrutiny, she wasn't really that mad at him. They are still pretty close to this day.
Tyra Banks is an American supermodel, actress, TV presenter and producer, who gained global popularity when she hosted the reality-TV series, "America's Next Top Model," from 2003 to 2015; she left hosting duties in 2016 but later became a guest-judge, and returned in 2018 to host the final season of the TV show. She has since then hosted "The Tyra Banks Show", and appeared in numerous TV and movie projects.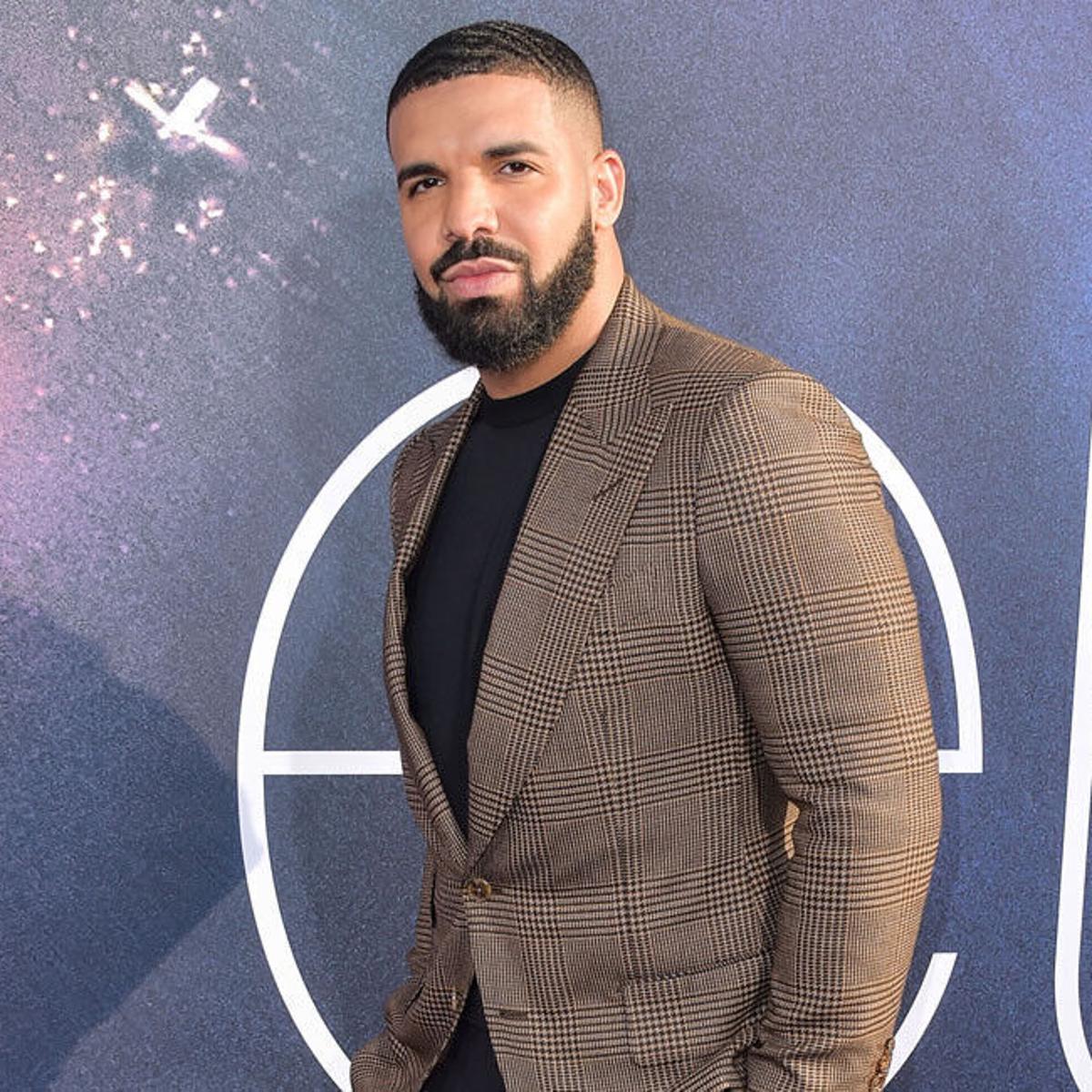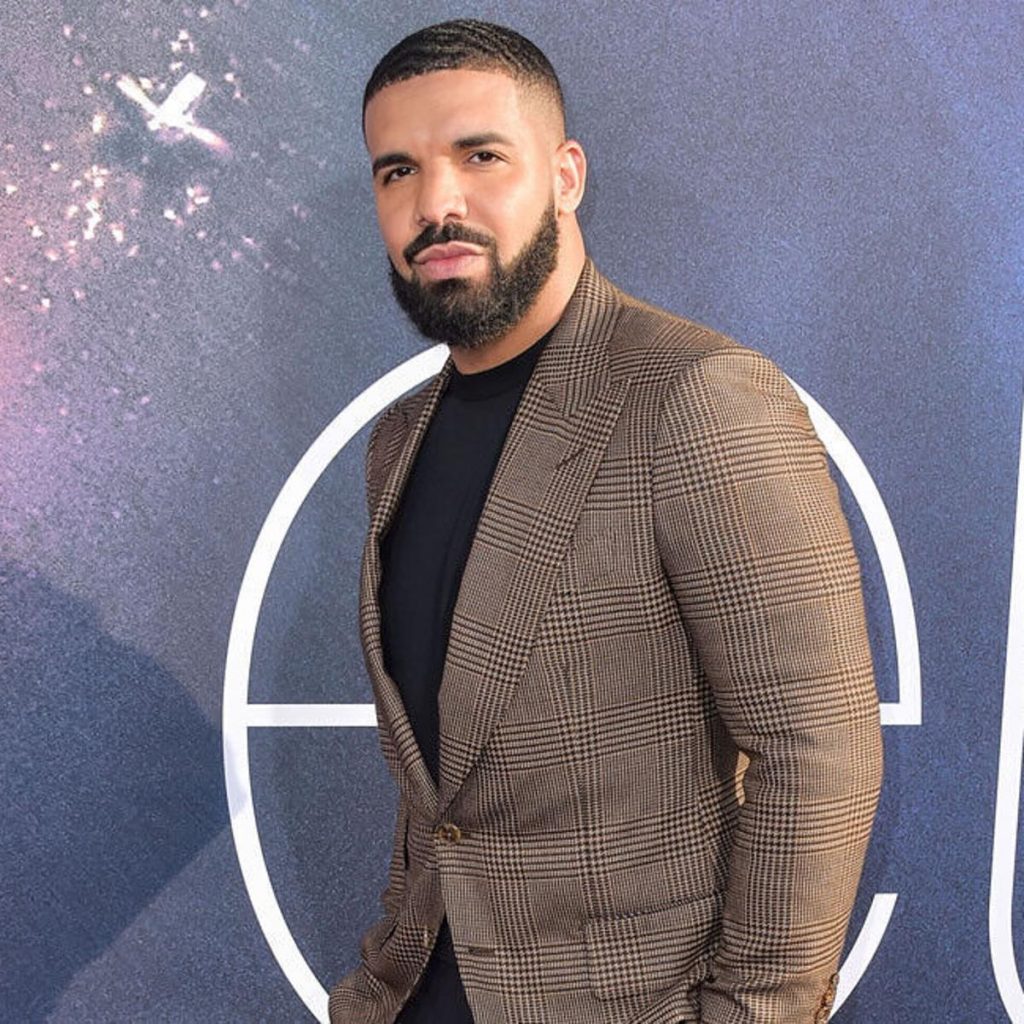 Jennifer Lopez – "Unconfirmed Whirlwind Relationship" (2016)
Most fans were shocked in 2016, when rumors of Drake dating Jennifer Lopez surfaced. Some people couldn't believe it at that time, due to the 17-year age gap, but love knows no age especially if the woman looked incredibly younger than her real age.
A photo of a surprised Drake went viral, and became a meme when Jennifer made a show-stopping entrance during the Grammy Awards in 2013, and his face was caught on cam; the "Hotline Bling" singer was obviously smitten when he saw the stunning brunette. Fast forward to 2016, people were pleasantly surprised as he dropped by at one of Jennifer's live shows in Las Vegas. A photo was posted on Instagram with Drake holding her diamond-encrusted baseball cap, which was followed by their first selfie together, and the social media world just blew up. Everyone believed that there was a new power couple in town.
Jennifer Lynn Lopez, widely known as J. Lo, is an American singer, dancer, actress, and producer, who started as a member of a choir, a back-up dancer, and an actress with minor roles in forgettable movies, until she was cast in her breakthrough role as the murdered singer in the biopic entitled "Selena" in 1997.
She transitioned into a singer with her debut album "On the 6," which peaked at No.8 on the Billboard 200, and her debut song, "If You Had My Love," which topped the Billboard Hot 100. Since then, she's released eight studio albums, and had number one hit singles including "I'm Real," "Ain't It Funny (Murder Remix)," and "All I Have." She's also starred in box-office hit movies, including "The Wedding Planner," "Shall We Dance," "Monster-in-Law," and "Hustlers."
Sources claimed they were collaborating on some new music together, and that Drake had already met her two kids, and been a regular guest in her home. Several photos of them together attending public events and parties surfaced online. Eagle-eyed fans saw that she wore a diamond necklace that he'd also worn at a separate event. There was no official confirmation from either party, but then they posted the same photo of themselves cuddling together, which quickly trended online; people knew that it was as good as an official announcement. The OVO Sound founder watched her show twice in Planet Hollywood, and the "On The Floor" songstress attended his New Year's Eve show at a Las Vegas nightclub.
#CambiaElPaso Music Video Viernes 12am EST https://t.co/WXwLYQmvBq pic.twitter.com/3V55m3m96v

— jlo (@JLo) July 7, 2021
However, after a few months of dating, it was reported that the two ended the relationship amicably. Drake referenced her in one of his songs, '2010 was when I lost my halo. 2017, I lost a J.Lo.' In March 2017, she shared in an interview with Trevor Noah in the "Daily Show," 'I am not with Drake. Maybe that's all I need to say.' They agreed not to talk about their past relationship.
In March 2021, fans said that J.Lo gave him a subtle shout-out, by posting on her Instagram Stories, one of her "me" times in a poolside listening to Drake's 2020 hit song, "Pop Star," during her vacation in the Dominican Republic.
Sophie Brussaux – "His Baby Mama" (2017)
In January 2017, Drake was spotted out dining with Sophie Brussaux and some friends in a Japanese restaurant in Amsterdam. Three months later, Sophie was telling everyone she was pregnant, and the father of her baby was Drake. His team quickly denied the claims after they consulted with the "What's Next" singer. Apparently, Drake was shocked about it since they were never in an exclusive relationship, in fact Sophie admitted to him back then that she was involved in multiple relationships.
His team said that she's just one of those women claiming to be impregnated by the rapper, but if in case it was proven that he's the father, they said that Drake would not avoid his responsibility, but another rapper with whom Sophie had a relationship in the past even acknowledged in public that he was the baby's father. There were reports of Sophie claiming that Drake encouraged her to terminate the pregnancy through a text conversation, but it wasn't confirmed. He took a paternity test after the baby was born, and the result came back positive. His baby boy was named Adonis.
His baby mama is a French model and artist, who goes by the stage name Rosee Divine. There were rumors that she was an adult film actress, but others claimed that she was just a model who was featured in several steamy music videos. When she left the modeling industry, she decided to become an artist/painter and went back to using her real name, but shortened it to Sophie B. After giving birth, she found a new job in Toronto, and people assumed that she was able to get it with Drake's help so that he would have a close relationship with his son.
She used her painting skills in creating portraits using pop art, surrealism, and symbolism. One of her creations was that of Pope Francis, and she even had the chance to present her painting to His Holiness in November 2019, during a charity concert for the poor.
Drake didn't want for his son to have an absentee father, which he had experienced growing up, so he had an understanding with Sophie to ensure that Adonis grew-up loved by both parents. He said in an interview that while he really wanted to explain to his son what really happened between his parents, he didn't want Adonis to find any reason not to love his mother. He further said, 'We are both equally responsible and now, like, I'm just really excited to be a great father. I have a son, he's a beautiful boy.' Initially, he didn't want to share photos of his son with the public as he wanted to keep him away from online negativity, but then changed his mind when Adonis became a toddler.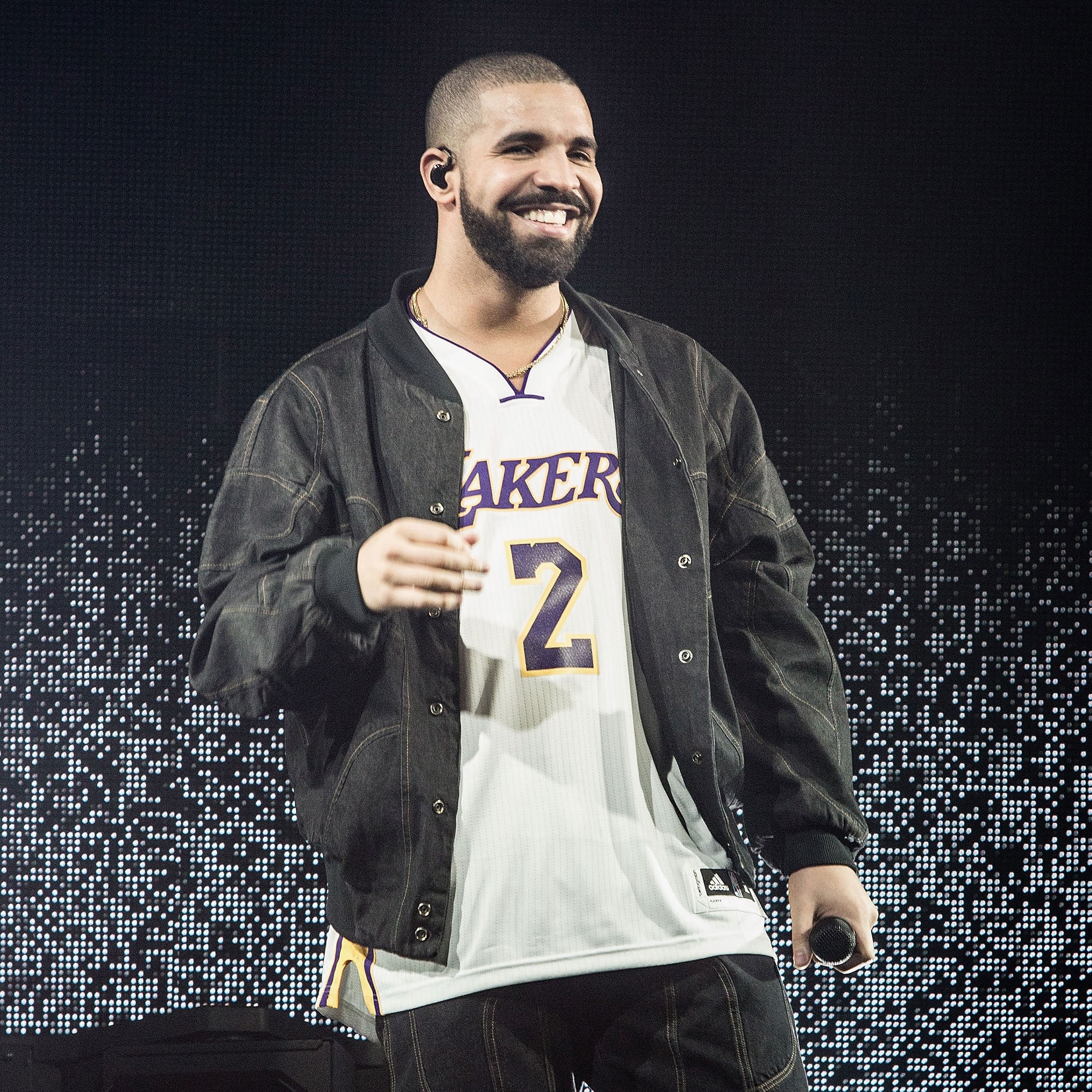 He now uploads photos of him on his Instagram account and sometimes with Sophie too, even if they aren't together as a couple.
Bella Harris – Denied (2018)
In 2018, Drake was rumored to have dated Bella Harris. The model at that time was 19 years old, and had just signed up with Elite New York City modeling agency. Sources said that she was a huge fan of the rapper, and had somehow got close to him as she's the daughter of songwriter and record producer Jimmy Jam. Rumors abound that one of NYC's top restaurants was closed by Drake so that they could have dinner away from the prying eyes of the public, which Drake's team denied. Bella also immediately shut down the rumors, saying nothing of that sort happened, but she posted a photo of them embracing on her Instagram account back in August 2018, so people were confused if it was just an innocent photo or if it had adeeper meaning. The post wasn't captioned, and she removed the comment section.
Imaan Hammam (2020)
Prior to 2020, Drake had been rumored to have dated Imaan Hammam, but nothing really came of it, and all that the public knew was that he kept on 'liking' her posts. She is a Dutch model with Egyptian and Moroccan roots, who appeared on the cover of the American and international editions of Vogue magazine. Fast forward to February 2020, they were spotted leaving Imaam's New York apartment. At that time, Drake was in town invited by Nike for the New York Fashion Week. It was said that before they headed back to her apartment, they were seen kissing at NYC's rooftop lounge called The Fleur Room. The romance seemed to be short-lived, as sources said that they went their separate ways after a month of dating, and there were also reports that Drake blocked her on Instagram, but no one knew the reason why.
So what now for Mr. Drake? That's a question his fans are eager to have answered.