Who has Ed Westwick dated? Girlfriends List, Dating History
Ed Westwick is a British actor, who became famous in America in 2007 for his breakout role as Chuck Bass in "Gossip Girl,' the screen adaptation of the New York Times best-selling novel series of the same name by Cecily von Ziegesar. His portrayal of a young billionaire enjoying a depraved and amoral lifestyle among the privileged and elite class in Manhattan's Upper East Side, won him the Choice TV Villain award at the Teen Choice Awards for two consecutive years. He was in People Magazine's list of Sexiest Men Alive in 2008, and GQ Magazine's Men of the Year as Breakthrough Talent in 2010.
Edward Jack Peter Westwick hailed from Stevenage, Hertfordshire, and is the youngest of three children of Peter Westwick, a university professor, and Carole Blenkiron, an educational psychologist. His acting debut was in a minor role in the 2006 British crime-drama movie, "Breaking and Entering," followed by small roles in a few TV series and movies.
Pleased to announce that my directorial debut film #TETHER will be showing on @fanmio Film Festival event on May 21st followed by a Q&A with me. Get tickets now through https://t.co/n4SVRf6s3s. Come see me and the film!! xx Ed #TETHER #FANMIO pic.twitter.com/DjYYbhpObp

— Ed Westwick (@EdWestwick) April 8, 2021
He said work was scarce in the UK, so he stayed in Los Angeles for a month in 2007 to audition, and was cast for the role that changed his life. He was 19 at that time.
The success of The CW teen drama series which lasted six seasons, paved the way for more acting opportunities for Ed, although they were not as well-received as his debut series in the US. Most notable among his works include the 2011 biopic "J. Edgar," directed and produced by Clint Eastwood, in which he played the role of Hoover's biographer named Agent Smith. He also lent his voice as co-narrator of Cassandra Clare's "City of Fallen Angels", and "Clockwork Prince" audiobook versions.
Who has Ed Westwick dated?
His "Gossip Girl" character had become so popular that he was called by that name in the street, and for a time people even dressed-up as him on Halloweens. Needless to say, people were also curious if Ed was a playboy in real life as Chuck was in the series, and if he's straight or gay.
On his sexuality
Rumors of Ed being gay, and having a secret romance with the American actor, Chace Crawford, persisted for a time. Chace was Ed's co-star in the "Gossip Girl" series, and he portrayed the role of Nate Archibald, a friend of Chuck from the same elite school and was romantically involved with society's "it girls" Serena van der Woodsen (Blake Lively) and Blair Waldorf (Leighton Meester). The two had been living at the same apartment in Chelsea on the West Side of Manhattan in New York City since 2007, and this might be what had people speculating on Ed's true sexuality.
Ed and Chace attended the show by the indie-pop duo called The Ting Tings in late July 2008, and were said to be never a foot apart as they ignored the girls flirting with them, and were only interested in each other. Rumors of the two actors having a kissing scene on the set were flying around, and it was picked up by popular blogger Perez Hilton. However, this much talked about scene was with another actor.
For some fans, the lines between Ed and his "Gossip Girl" character who had flings and flirtations with men and women had been blurred.
In an interview that same year, Ed set the record straight saying, 'it's not true, but hilarious' and that it was just a case of people projecting their fantasies onto other people. They were both so into women that they found the rumors ridiculous. Ed had this to say about Chace though, 'I love this fucking dude dearly. I would die for this fucking dude. He's my brother.'
Practicality was what made them live together, with Ed being new in New York, and not knowing if the show would last. They got along fine, so no one thought of moving out at first, even if the series became a hit, until Chace decided to rent a penthouse apartment in July 2009. Reportedly, the reason for his change of address was that Ed was a slob, and he couldn't take it anymore.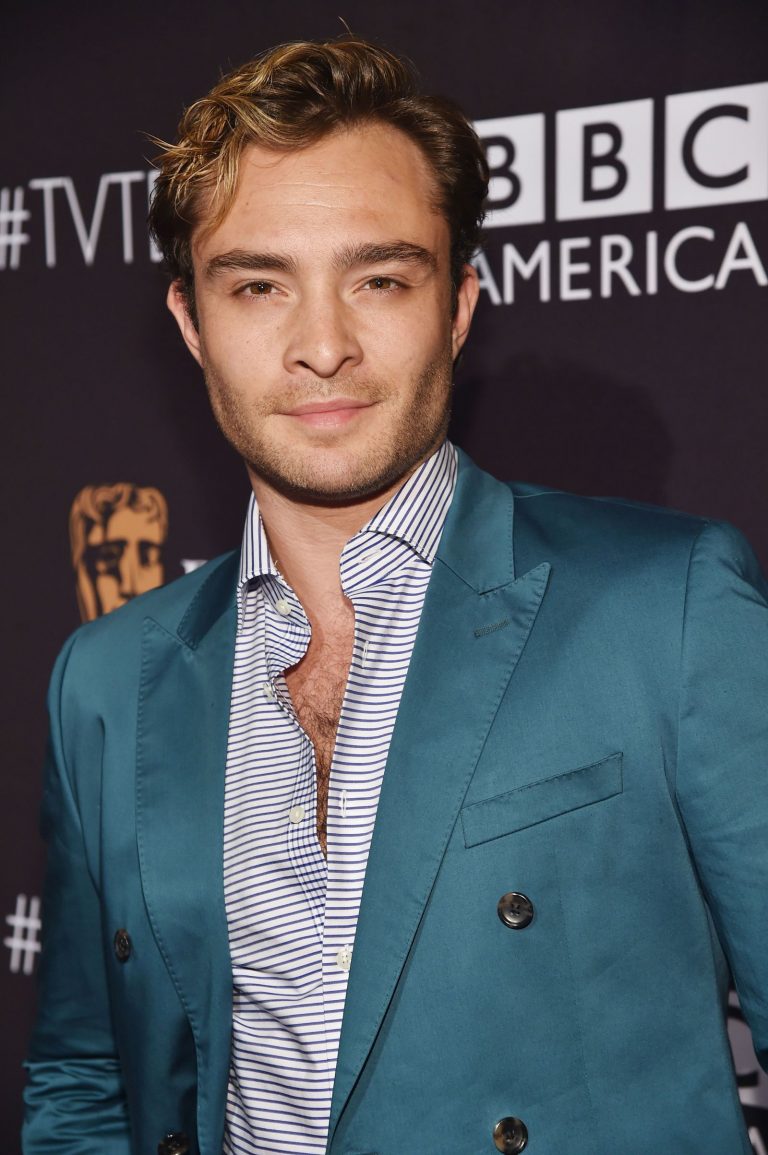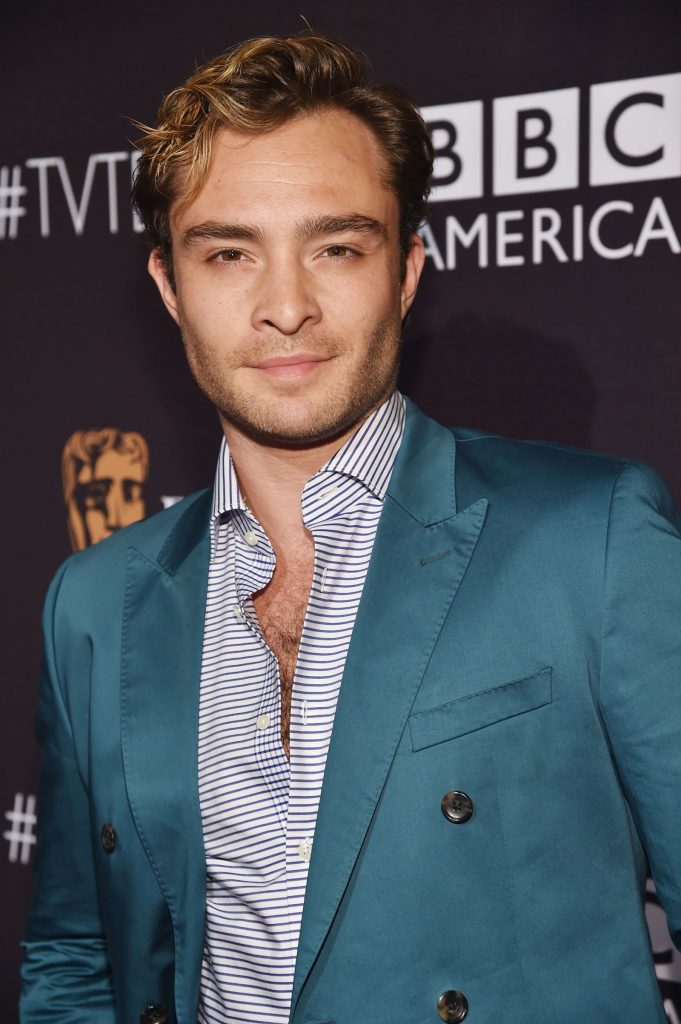 Alison Mosshart
Ed was seen hanging out with the American singer-songwriter Alison Mosshart, over the weekend at the Lollapalooza music festival in August 2008, and a source said that the two were more than friends, as they spent the entire time together. It was not surprising that they hooked up as they had something in common with Alison as the lead vocalist of The Kills (rock duo) and The Dead Weather (alternative rock band) while Ed was a member of the British punk band called The Filthy Youth, established in 2006. The rumors died down barely a month after they started, as they weren't seen together again.
Drew Barrymore
On 24 September 2008, photos of Ed and Drew Barrymore kissing at the Kings of Leon concert at the Webster Hall in Manhattan, were all over the news. Witnesses reported that as the American rock band was performing their hit single, "Sex on Fire," the two were having an intense make-out session, with the Hollywood actress straddling Ed right at the bar, then left with him that night.
It was a real-life cougar romance, with Drew 33 while Ed was 21 at the time.
Drew Barrymore is a former child actress, best known for her role as the five-year-old Gertie in Steven Spielberg's 1982 blockbuster film, "E.T. the Extra-Terrestrial." She starred in a string of successful movies that included "Scream" (1996), "Charlie's Angels" (2000), and "50 First Dates" (2004).
Interestingly, people thought that Drew was hooking up with Chace, as she was seen with him a few times, and left with him after hanging out with the cast of "Gossip Girl" at the Saturday Night Live after-party over the weekend prior to the concert. However, it wasn't Chace she was caught locking lips with, but Ed. The steamy romance didn't last long, which didn't exactly surprise people, as some thought Drew was just proving to the world that she had moved on from her break-up with the American actor-comedian Justin Long in July 2008.
Jessica Szohr
Ed was next rumored to be dating his "Gossip Girl" co-star Jessica Szohr, in December 2008. Jessica's character, Vanessa Abrams, wasn't paired with Ed's character, although they did share a kiss in the "Remains of the J" episode in season one of the series. At first they were friends who had fun together, and turned to each other for relationship advice. The transition from being purely platonic to something more just happened naturally, and they were like 'All right, let's see where this goes.' They were spotted kissing before their relationship was made public. Things were great for a while as they had fun no matter what they did, even a double date with Ed's parents in New York.
However, sometime in April 2010, Ed broke-up with Jessica over the phone for reportedly cheating on him. He was filming a movie in Europe when word got back to him that his girlfriend, who was celebrating her birthday in L.A., was 'openly affectionate and flirty' with one of his friends, Marco Minuto.
It was said that the two ended up at the same hotel that night, although nobody knew what happened after that. Their friends were so shocked at her behavior, that it didn't take long for one of them to call up Ed with this development. He was emotional when he called Jessica and ended things with her, despite her denial that something happened between her and Marco. With just the clothes on her back, she immediately flew to London and begged Ed to take her back, but he didn't, as he was 'deeply hurt' by the betrayal.
Jessica's representative denied the cheating allegation, and said that the story had no merit – Ed's rep refused to comment about it. It would seem that he took her back, as they spent time together while "Gossip Girl" was on a break. They were seen sharing a tender embrace by the pool with her legs around his waist, shopping in L.A., and visiting his home country. However, by August 2010, their break-up reportedly became final.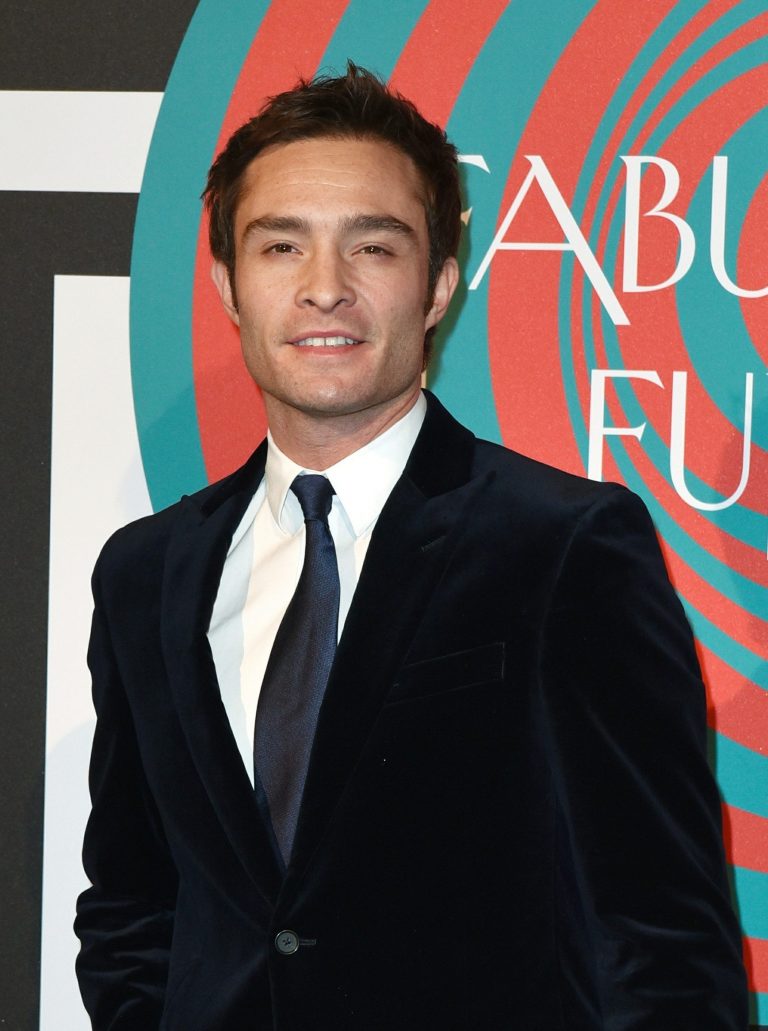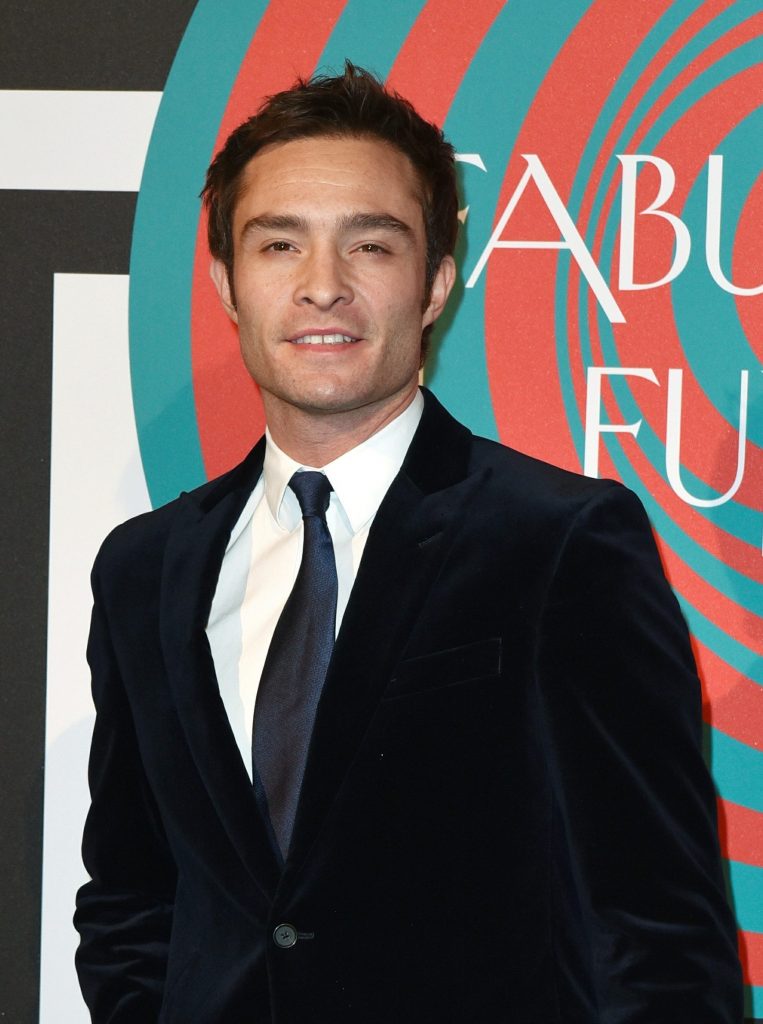 Her relationship with her co-workers in the show had changed, if the reports that they were all siding with Ed were to be believed. It was said that he no longer wanted to be around her, or have anything to do with her. Their story didn't stop there, however, as Ed seemed to have an on-again, off-again relationship with Jessica, as they were seen in April 2013 as she dropped him off at LAX.
When she was asked in an interview in 2017 if she left the show in 2011 on good terms, she said there were never any hard feelings. She was only supposed to do three episodes but became a series regular, so she felt blessed to have lasted that long in the show, and had fun doing it.
Phoebe Tonkin
In February 2011, Ed and the Australian model and actress Phoebe Tonkin, were spotted walking around the Grove in L.A. Although they were not seen holding hands, people were wondering if they were dating or simply hanging out. According to a source, his fling with Phoebe – if that's what it was – lasted for just two months.
https://www.instagram.com/p/CPgOJAdDIYj/
Jessica Serfaty
Not much was heard about Ed's love life for a while, until he went public with his relationship with the American model and actress Jessica Serfaty in May 2017, when he showed up with her by his side at the British Academy of Film and Television Arts (BAFTA).
Jessica Michel Serfaty placed fifth in cycle 14 of "America's Next Top Model" in 2010, and had been featured in several fashion, fitness, and beauty magazines. She was tapped as the lead actress for the music video of "Highway Don't Care" by Tim McGraw, featuring Taylor Swift. She had a son named Roman when she was 17 with her first husband, Ididia Serfaty, who was 22 at that time. As she pursued a career in L.A. after their divorce, her ex- accused her of abandoning their child in Arkansas, as she only spent time with him for six weeks during summer, and sometimes during Christmas. She denied his accusations.
Before hooking up with Ed, Jessica was romantically linked to popular celebrities such as One Direction's Niall Horan and Joe Jonas. She posted a photo of them kissing on her Instagram account, with the caption 'Well…it's official. I'm swoon.' The couple couldn't get enough of each other as seen on countless photos posted on Instagram and magazines as they weren't shy at all with their public displays of affections. They went to Rio de Janeiro in July 2017, frolicking on the beach and kissing passionately. The two also had a vacation in Mexico the following year, and were heating up the waves and the sand in Tulum with their intense make-out sessions. However, after more than a year of being together, the two split in September 2018. She stood by him when he was accused of rape and sexual assault, and defended him via social media. They only went their separate ways weeks after his name was cleared.
Face Yourself. pic.twitter.com/6Ew7FUzltr

— Ed Westwick (@EdWestwick) April 23, 2021
Rape and sexual assault allegations
Kristina Cohen
People were shocked with the news that came out in November 2017, of Ed allegedly raping Kristina Cohen, also known as Kristina Kruz, back in February 2014. She is an actress with minor roles in movies and TV series, including "Hung" (2009), "Californication" (2013), and "Ladies Like Us: The Rise of Neighborhood Watch" (2015-2018).
In a lengthy Facebook post, Kristina gave an account of what happened the night she was allegedly raped by the actor. She claimed that she was dating a producer at that time, and he brought her to Ed's house for dinner, whom she met for the first time. She said she was tired and wanted to leave after Ed suggested that 'we should all fuck.' However, her boyfriend didn't want to make the actor feel awkward by leaving and told her they should stay for 20 more minutes 'to smooth things over.' Ed insisted they stay for dinner, and he suggested she take a nap in his guest bedroom, which she did. She woke up with Ed on top of her, and touching her in a sexual manner.
She told him to stop and fought him off, but he was strong and then she felt so terrified that she could no longer move or speak as he held her down and raped her.
Her boyfriend blamed her, telling her she was an active participant, and that she couldn't go around saying she was raped because Ed would destroy her. She believed him when he said she didn't want to be 'that girl.' Her mom died of cancer three months after it happened, so she didn't have the support system she needed to deal with it and just buried all the pain and guilt. She shared her story hoping that it would help others, like those other men and women who came forward with their own painful experiences helped her in realizing what happened was not her fault.
In response to her allegation, Ed wrote this on his Instagram the next day: 'I do not know this woman. I have never forced myself in any manner, on any woman. I certainly have never committed rape.'
Kristina filed a sexual assault report, and the Los Angeles Police Department conducted an investigation. Although she didn't name the producer she was dating in her post, it was later revealed to be the Australian producer, Kaine Harling. Her sister Katalina Colgate and close friend Blaise Godbe Lipman, who's a former child actor, corroborated her story, as they were told of it around the time it happened.
Aurelie Wynn
Just days after the story came out, a former actress by the name of Aurelie Wynn, who used the stage name Aurelie Marie Cao, came forward and wrote on her Facebook that Ed raped her in July 2014. Her story was something similar to what happened with Kristina. The actor forced himself upon her in a spare bedroom, after hanging out with him and two other friends until five in the morning. Even as she rejected his sexual advances, she was powerless under his weight as he pushed her face down and ripped her one-piece bathing suit. She said, 'I was in complete shock, I am also very tiny.' She was able to leave when Ed passed out after doing the deed.
She said that her boyfriend, Mark Salling from "Glee," didn't believe her, and had broken up with her when she told him about it. Her friends also dissuaded her from telling anyone else, as she didn't want to be 'that girl.' She was grateful for Kristina as she wrote, 'Without you, I would not have had the strength to speak up publicly about my ordeal' and added the hashtag #metoo.
When he was pulled out from a project because of the rape allegations, Ed wrote in social media that he was disheartened that because of 'two unverified and provably untrue social media claims,' there were those who would believe he had anything to do with 'such vile and horrific conduct.' He said he was co-operating with the authorities, so that they could clear his name.
Rachel Eck
A third woman named Rachel Eck came out in November 2017, accusing Ed of sexual assault and attempted rape, which also occurred in 2014. She said her ex-boyfriend, Kaine Harling, invited her to a hotel, and she went in hopes of getting back together with him.
https://www.facebook.com/Thegirlsblog01/photos/a.724465190960679/1785366294870558/
Ed was there, and he allegedly tried to kiss her when Harling was not in the room. She wanted to leave, but was convinced to stay, then she followed Harling into the bedroom and Ed pulled her onto the bed and aggressively groped her. She then shoved him off and left.
Haley Freedman
In March 2018, a 23-year-old stylist named Haley Freedman claimed that she was held hostage as a sex slave, and was repeatedly raped for two days in August 2014 by Ed Westwick in his home. She was there with a group of people who left early, leaving her with Ed. They started having sex but when Ed wanted her to spit on him, slap him, and strangle him, she refused and then Ed did it to her instead. However, she was not suing him but her former business partner, for cutting her off when she wanted to go public with it after it happened.
In July 2018, no formal charges were made due to lack of evidence pertaining to the first two cases, according to the Los Angeles County District Attorney's Office. With regard to the third alleged victim, she refused to co-operate with investigators.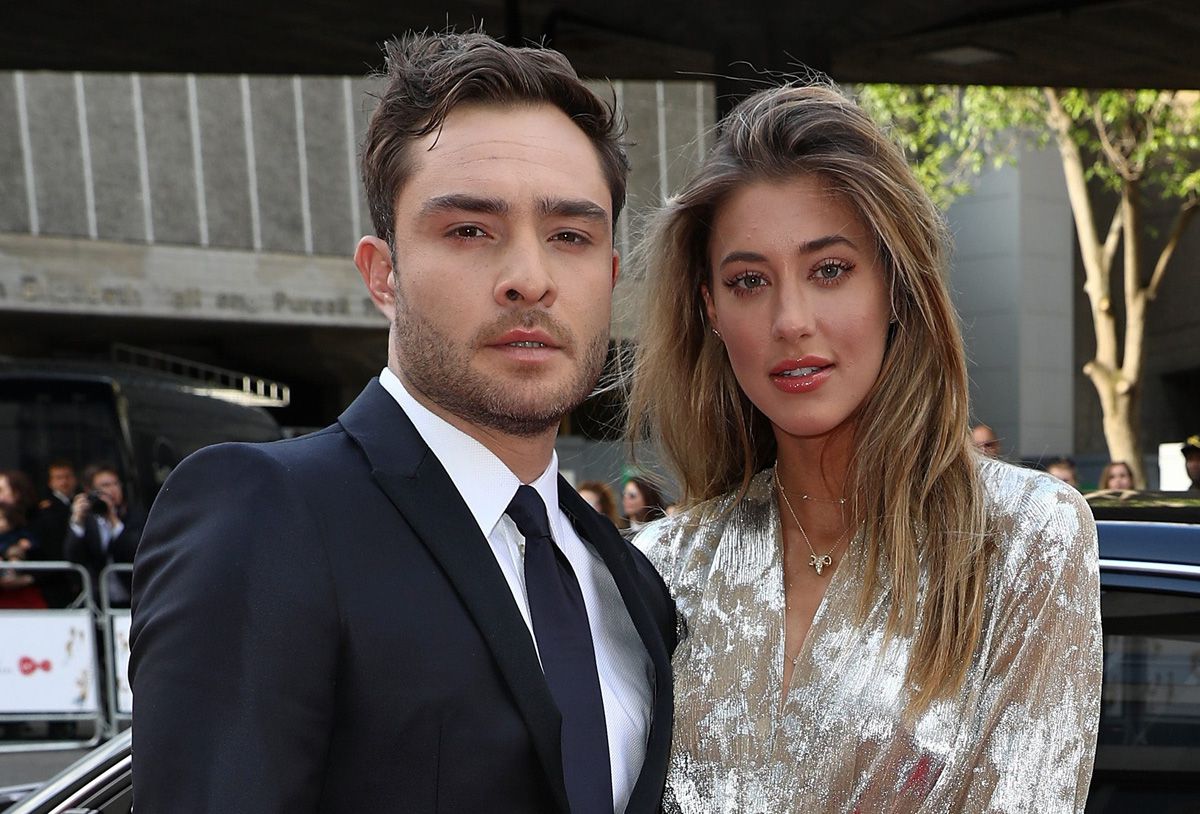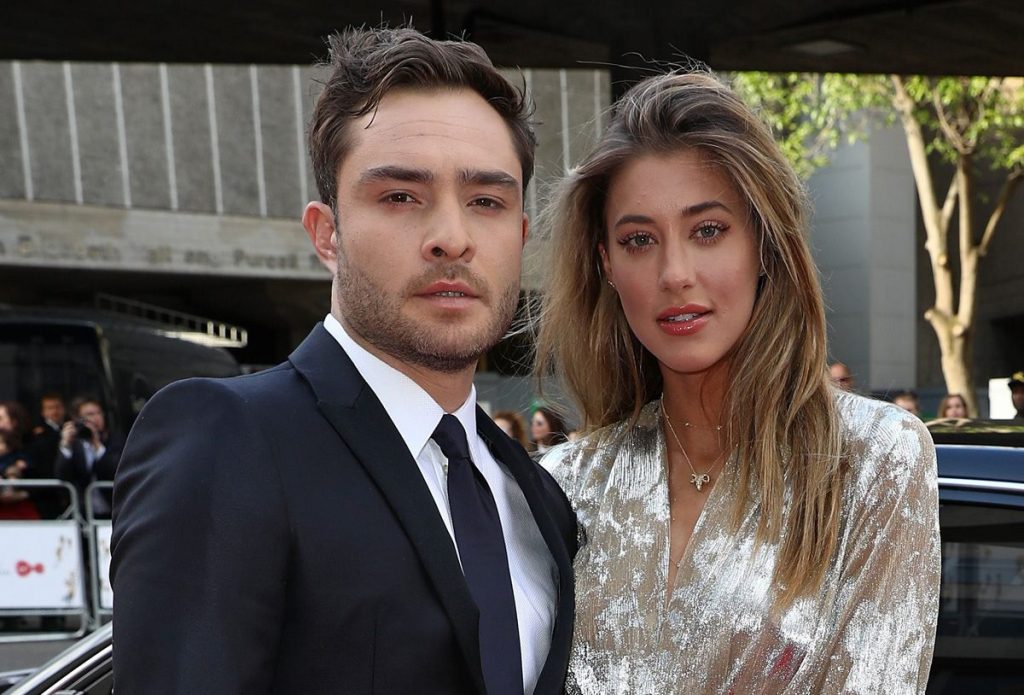 Other women came forward with allegations of unwanted touching by Ed, but they were outside the statute of limitations according to the prosecutor.
Tamara Francesconi
Ed asked the South African model Tamara out for a date via Instagram's direct message, and when she said yes, he took her to a butterfly sanctuary in Mayfair in October 2019, then spent the whole day exploring London. They were first seen together in public having lunch with his mom at Mel's Diner in West Hollywood that month. They have been together since then, and spent lots of time traveling to the Maldives, Papas Beach in Ios Island in Greece, and the Amalfi Coast in Italy. While they were in Lake Como in Italy in August 2020, he joked around as he pretended to propose to Tamara, as they were waiting for his mom to join them. His family and friends think that they're a great match even with a 10-year age gap between them. Months after they celebrated their anniversary, Ed met her family in South Africa.
So, hold your breath for the next installment of Ed Westland's romantic exploits, hopefully not as controversial as some of his previous liaisons!