Who has Elizabeth Olsen dated? Elizabeth Olsen's Dating History
If you're a Marvel Cinematic Universe's fan, you most likely remember Elizabeth Olsen for her outstanding work as Wanda Maximoff in the movie franchise. She, however, has had other marvellous roles throughout her almost two-decadecareer.
Nonetheless, her talent as an actress is not the only thing about her that attracts the media's attention. Her romantic life and partners have been a topic of discussion for years, and while some of those rumors were nothing more than mere speculation, others turned out to be true.
Do you want to know who Elizabeth Olsen's has dated so far? Keep listening to discover it!
Elizabeth Olsen's Dating Life
Elizabeth made her acting debut very early in life; her first roles date back to the 1990s, when she appeared in movies also starring Mary-Kate and Ashley Olsen, who are her older sisters.
Though Elizabeth's career was on stand-by for several years, in 2011 she came back to the big screen for her role in the film "Martha Marcy May Marlene", which definitely set her on path to appear in other productions, such as "Captain America", "Avengers" and "Wind River", among many others now numbering around 30 on all media.
As a result of having appeared in so many movies and several TV shows, it's not surprising that Elizabeth has been romantically linked with several actors, especially with her co-stars.
Alexander Skarsgård
Elizabeth Olsen most likely had romantic partners prior to her second acting debut, but it wasn't until 2012 that she was rumored to be dating another public figure. In that it was with the Swedish actor Alexander Skarsgård, who appeared in series such as "True Blood" and "Big Little Lies".
The rumors of their supposed romance were awakened when they were spotted chatting for a long time during the Oscars' private party in late February that year. While no one saw them acting as if something beyond a friendly acquaintance was occuring, that didn't stop several media outlets from reporting them as dating. It was reported Elizabeth was allegedly flirting with him, and that Alexander looked pretty comfortable about it.
So were the rumors true? It seems like it. During an interview with Entertainment Tonight Canada, Elizabeth said she had no idea her conversation with Skarsgård had led anyone to believe there was something happening between them. She also admitted she didn't pay attention to rumors and gossip news: 'for me it's just not part of my life. I don't want it to be part of my life'. While Elizabeth's answer didn't outright deny the possibility of a future romance with the fellow actor, they weren't seen together again, and the rumors eventually faded out.
Who Alexander Skarsgård Dated After That?
By the time the speculations about his romance with Elizabeth Olsen started, Alexander Skarsgård had just recently ended a long-time relationship with Kate Bosworth, despite the engagement rumors that circulated briefly before the separation.
After the short-lived romance rumor with Elizabeth was forgotten, he was also romantically linked to Charlize Theron, Margot Robbie and Katie Holmes. However, nothing was ever official until in 2015 it was confirmed that he was dating the fashion model Alexa Chung, with whom he was together for over two years until their break up in July 2017. The relationship was, however, commented upon by the media, and several rumors of a possible reconciliation resurfaced in a few occasions.
After his split from Chung, Alexander Skarsgård allegedly dated the German model Toni Garrn, though the rumors of their romance were short-lived.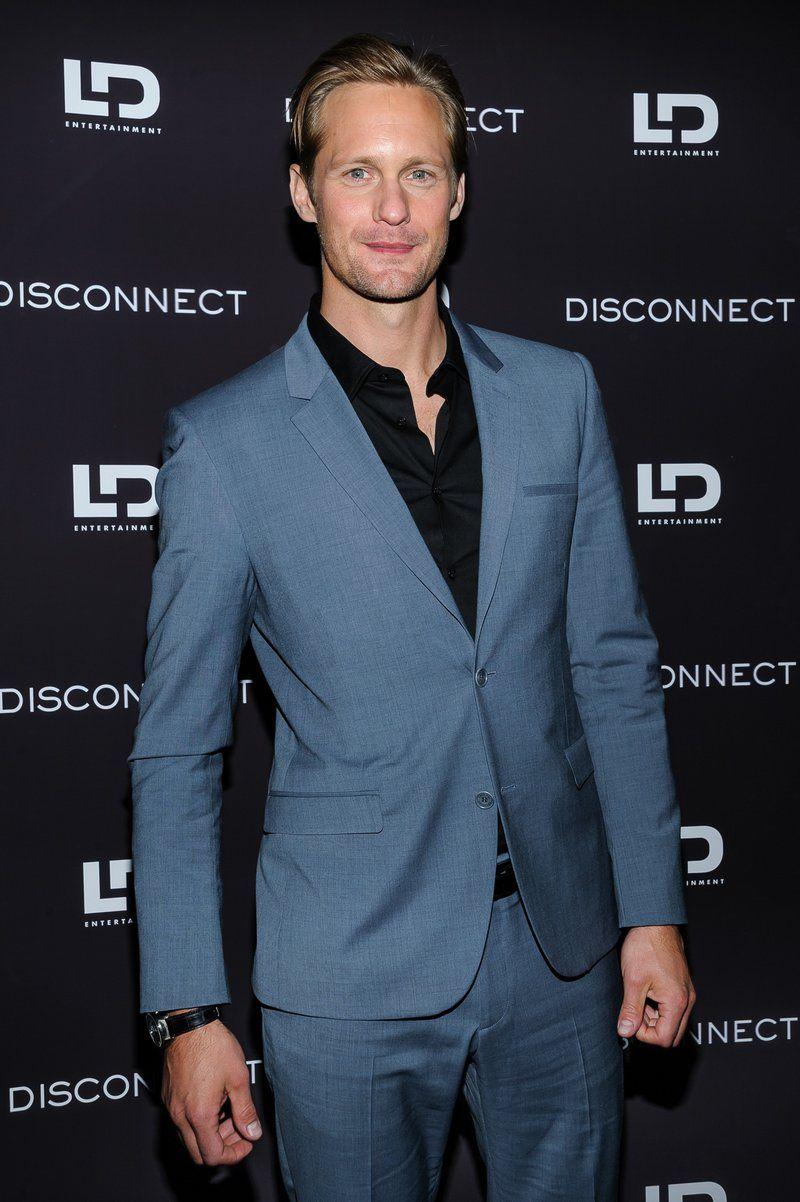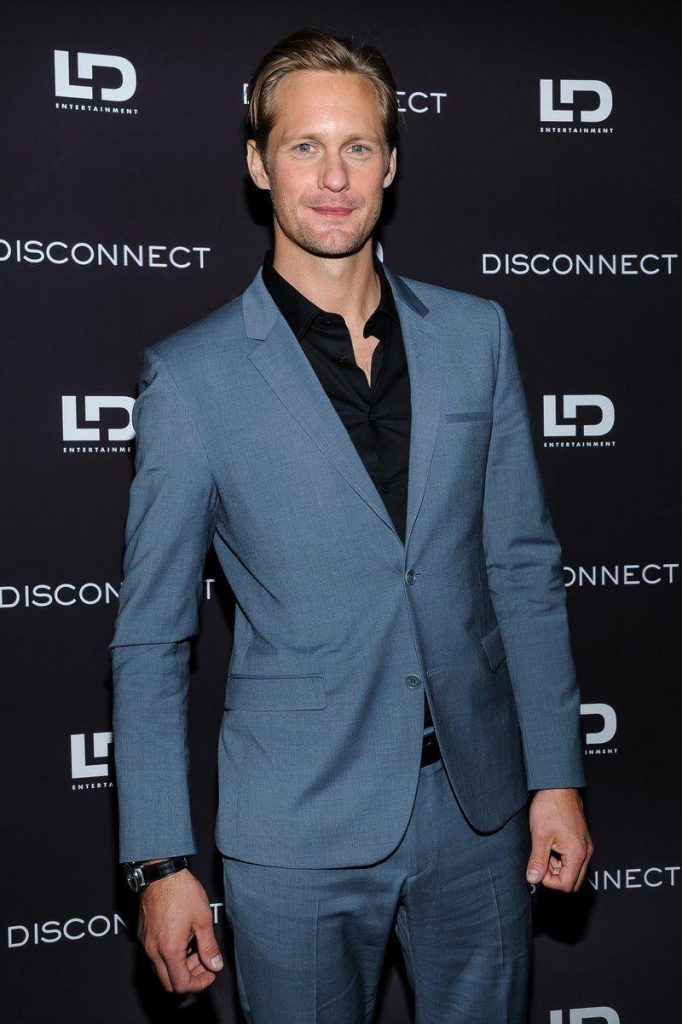 Boyd Holbrook
Elizabeth Olsen's relationship with Boyd Holbrook was the first to be publicized by the media, and the most scandalous one to date for sure.
Elizabeth met Holbrook in 2012, when they were filming the movie "Very Good Girls". Though on the big screen their romance was unrequited, in real life the relationship that developed between them was allegedly dream-like for a long time. Despite their fame and status, Elizabeth and Holbrook kept their romance low-profile and almost in secrecy for the first year or so. It wasn't until Holbrook proposed to her in March 2014 during a romantic trip to Paris, that the media got to know that they'd been together for quite a while.
As E! Online reported at the time, the couple was living together in Brooklyn since late 2013, and by the time of his proposal, their relationship was better than ever. It was also said he asked her father David Olsen for her hand in marriage prior to popping the big question.
Despite the fact their engagement was then known by everyone, both Elizabeth and her then-fiance kept mostly to themselves, and didn't reveal many details about their relationship to the general public.
Why Did They Split?
During a rare interview with Marie Claire UK in March 2014, Elizabeth Olsen talked briefly about her then recently announced engagement with Boyd Holbrook, saying how excited she was about planning the wedding, and how comfortable she felt with her fiance: 'It's just like throwing a party to celebrate life. I love being in a relationship a lot'.
Despite Elizabeth's words, there was soon trouble in paradise. In January 2015 Holbrook was spotted attending the Golden Globes party, but Elizabeth was nowhere in sight, which wasn't worryingsome enough, if it wasn't for the fact he was allegedly caught flirting with an unnamed woman at the event.
The rumors about their split became stronger, when soon afterwards Elizabeth was photographed walking around California's Studio City without her engagement ring. Though what ultimately ended up confirming that the couple was no more was the fact Elizabeth attended a Paris Fashion Week's show, and her ring was once again nowhere to be seen.
What happened then? At the time not much was known about the split, however, in December 2015 Boyd Holbrook finally opened up about the separation during an interview with the magazine Man of the World. He admitted that the break up was hard to handle, as it happened when he was going through a hard time of his life: 'On the same day that my best friend died, I got a call from my girl to tell me it was over', he said, in reference to the photographer David Armstrong, who died in October 2014.
What Is Holbrook Doing Now?
Facing a break-up and the death of a close friend at the same time can't be something easy. Fortunately, Boyd Holbrook was able to overcome those difficult times.
Since then, Holbrook has appeared in movies such as "Morgan" and "The Predator", and has had main roles in the TV series "Narcos" and "The Fugitive". Besides his career accomplishments, his personal life seems to be going well too.
After his break-up from Elizabeth Olsen, Holbrook was rumored to be dating the actress Maika Monroe. He later started a relationship with the Danish actress Tatiana Pajkovic, with whom he welcomed his first son in 2018. Nowadays the couple is apparently happily married.
Chris Evans
The alleged romance between Elizabeth Olsen and Chris Evans was widely commented on, despite the fact it wasn't real to start with. The two were co-stars in the Marvel comic-based movie "Captain America: The Winter Soldier", and from then on they appeared in several other productions of the franchise.
While there wasn't any proof that there was something more than a professional relationship between them, fans of the superhero movie universe were very keen about how good a chemistry they had for some time. So it's understandable that everyone lost their mind when in 2016, Evans was photographed peeking at Elizabeth's cleavage during the premiere of "Captain America: Civil War". In the curious-looking pic, Evans' mixed expression of surprise and interest while staring at his co-star surely created an uproar on social media.
While the whole situation was mostly funny, the rumors about their supposed romance became even stronger as a result. However, both Elizabeth and Evans laughed it off and denied there was any romantic link between them in an interview with Ellen DeGeneres, who jokingly told them they seemed to be compatible.
That was the end of the speculation about both actors. Later on, Evans started dating the actress Jenny Slate, with whom he maintained a relationship from 2016 until 2018.
More recently, Evans was rumored to be dating the "Downton Abbey" actress Lily James, though the relationship is still unconfirmed to date.
Tom Hiddleston
It's hard to assess the real nature of Elizabeth Olsen and Tom Hiddleston's relationship. While some people assume that they were indeed dating, that is still up for debate. Speculation about the two started in 2015, when they were co-stars in the movie "Avengers: Age Of Ultron" and shortly after that in "I Saw The Light", though it's undeniable that the rumors were also encouraged by Elizabeth's then recent separation from Boyd Holbrook.
By May 2015, several media outlets reported that while there was something happening between Elizabeth and Hiddleston, their romance was nothing serious. However ,those affirmations were put under debate when both actors were spotted by paparazzis during what seemed to be a casual but romantic date in London.
Later, in October that year, Elizabeth and Hiddleston were reportedly 'exchanging sweet glances' at each other during the premiere of one of their movies, which only seemed to feed fans' hopes that their supposedly casual 'hook-up' was slowly becoming serious.
However, Elizabeth didn't have time for more rumors. She told the website Refinery29 that her link with Hiddleston wasn't anything more than a friendship, and that while she respected and admired him deeply, she was bothered by the constant speculations about her love life.
A month after the interview, media outlets reported that the pair had broken-up, as Elizabeth was supposedly against making her relationship with Hiddleston public.
Who Hiddleston Dated After?
After his alleged romance with Elizabeth Olsen, Tom Hiddleston maintained a brief relationship with the famous singer Taylor Swift, in fact many people speculated that it was a publicity stunt, though Hiddleston utterly denied said claims.
After their split, Taylor released the song "Getaway Car", which is supposedly about Hiddleston. After that, Hiddleston wasn't rumored to be dating anyone for a some time until in 2020 when it was confirmed he was dating his fellow actress Zawe Ashton, with whom he now lives in Atlanta.
Robbie Arnett
Elizabeth Olsen met the frontman of the band Milo Greene during a trip to Mexico.
Though their first meeting occurred in February 2017, the strong chemistry between them saw the relationship develop very quickly, to the point where they weren't afraid of showing themselves in public during casual outings by March that year.
However, their first official appearance was in September, when they attended an Emmy's private party in Los Angeles. At the time the couple looked very happy together, and so it was the confirmation everyone was waiting.
In a radio interview, Elizabeth Olsen was evidently very excited about her romance with Arnett, even declaring herself a fan of his band: 'My boyfriend's in a cool band called Milo Greene', she asserted when asked about her favorite music.
In the summer of 2018, Elizabeth and Arnett looked happier than ever during a trip to Siena, in Italy. Fans of the actress got a glimpse of how well the romantic vacation was going, as Elizabeth posted several pics of it on her now-disappeared Instagram account, a move quite bold considering how private she normally is when it comes to her romantic life. Not long after that trip, the pair was spotted having another envy-inducing vacation in Spain.
Their Engagement and Lifestyle
Elizabeth Olsen is noticeably very careful when it comes to revealing details about her personal life and is even better at dodging paparazzi and uncomfortable questions, which is something she admits to have learned from her older sisters Mary-Kate and Ashley.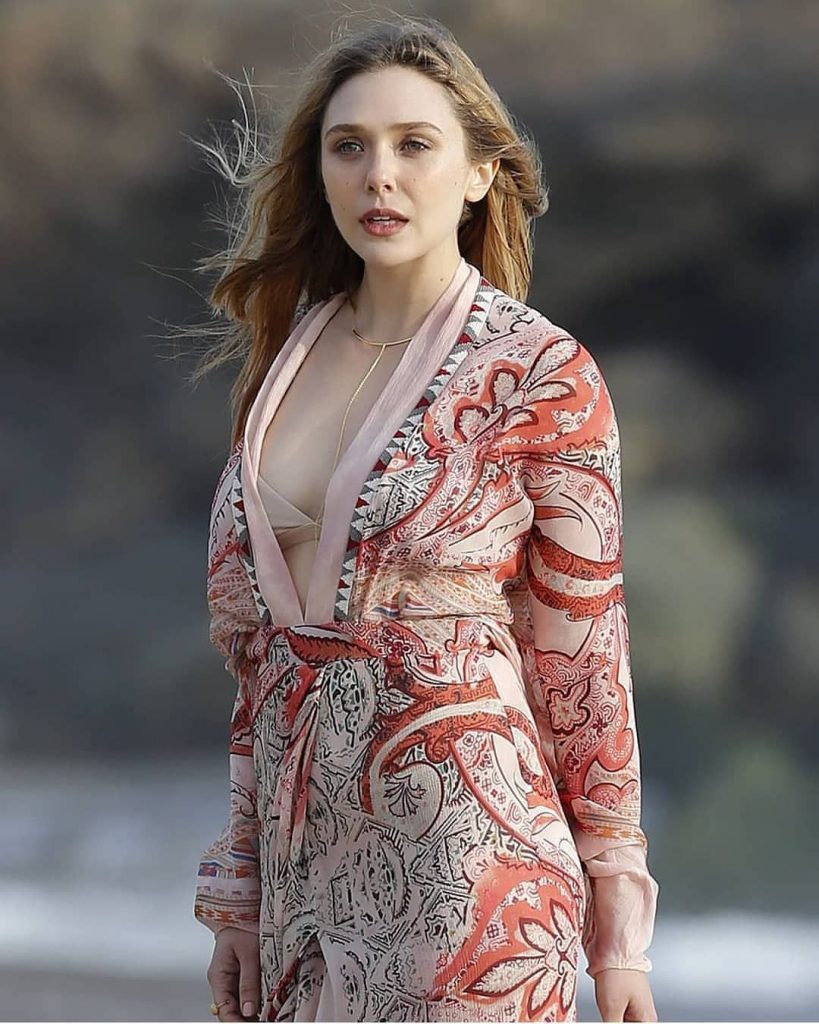 Considering that, it's quite impressive to see Elizabeth being so publicly open about her relationship with Arnett. That's why no one was surprised when they took the next step in their relationship in mid-2019. Though Arnett popped the question in July, it wasn't long until Elizabeth was spotted showing off her engagement ring while shopping in Los Angeles.
One of the reasons the news of their engagement didn't shock anyone was the fact that the couple had been  living together since mid-2018, and prior to that, Elizabeth had said that she was open about starting a family.
Fast forward to 2020, the pair spent the entirety of the lockdown together in Los Angeles and later in London, to where they moved at the end of the year.
— Elizabeth Olsen (@vElizabethOlsen) January 9, 2020
Despite the fact that most of their projects are based in the US, the couple seems to be planning on staying in England indefinitely, as they apparently felt too comfortable living in their cottage in Richmond.
For his part, Robbie Arnett is just as private about his personal life as Elizabeth. Actually, she's the only one of his romantic partners publicly known, to date.
So when will Robbie Arnette and Elizabeth Olsen marry? There's no information about their marriage plans just yet, but knowing how private they are when it comes to their personal matters, it'll probably happen when it's least expected. For now, fans of the couple can be happy that the relationship seems to be going extremely well, and how happy they look together. For sure, Elizabeth Olsen's already brilliant professional life also seems to be going better than ever, and will hopefully continue like that.