Who has Elon Musk dated? Girlfriends List, Dating History
Born Elon Reeve Musk in Pretoria, South Africa, on 28 June 1971 under the zodiac sign of Cancer, he stands for one of the best-known billionaires in the world. He came to prominence for being the founder, lead designer and CEO of SpaceX, the co-founder of PayPal, and the co-founder of Tesla Inc. His impressive entrepreneurial accomplishments have led him to be named the seventh richest person in the world by Forbes magazine, with a fortune of well over $90 billion as of late 2020.
Hereupon, we are sure that many ladies would like to be given the opportunity to be in an romantic relationship with the handsome businessman, who once admitted to Rolling Stone magazine that he "will never be happy without having someone. Going to sleep alone kills me." adding, "If I'm not in love, if I'm not with a long-term companion, I cannot be happy."
Even though his personal life has been under the microscope for years, Elon Musk has generally managed to keep a low-profile.
In 2010, he wrote in his article for Business Insider magazine that he would "rather stick a fork in my hand than write about my personal life." Nonetheless, he has opened up about it over the years, spontaneously or not.
It's known that the billionaire has been married several times, and dated many A-list ladies. He is also the proud father of the twins, triplets, and one more baby boy – six sons in total. In case that you are interested in his turbulent personal life, just keep listening 'til the end, and you are going to find out all the details!
At the age of 17, Elon immigrated to Canada to continue his education, enrolled into Queen's University in Kingston, Ontario. While he was studying there, he met his future wife, Justine Wilson, a Canadian author. She is now known as Justine Musk since she kept his last name after their divorce. She would later describe how they actually met in her September 2010 article for Marie Claire magazine, writing that he appeared one day in front of her, and asked her "out for ice cream", but adding, "I said yes, but then blew him off with a note on my dorm-room door."
Several days later, he bought ice cream and showed up with "two chocolate-chip ice cream cones dripping down his hands. He's not a man who takes no for an answer."
Following their graduation, Elon and Justin parted ways. According to her article, she subsequently told her sister, "If Elon ever calls me again, I think I'll go for it. I might have missed something there." He did call her and they renewed their relationship. At the time, she'd started working on her first novel, and Elon made advances to her by giving her his credit card and telling her to buy as many books as she wanted.
Two years later, the couple walked down the aisle at a wedding ceremony in January 2000. They soon moved to the United States, and settled in Los Angeles, California. In 2002, Justine gave birth to their first child, a son they named Nevada Alexander, but shortly after his birth, the couple went through a tragedy as he sadly passed away from sudden infant death syndrome (SIDs) at the age of 10 weeks.
This created a huge gap between the two of them, but they remained married, and two years later, Justin gave birth to twin sons they named Griffin and Xavier, then in 2006 the couple welcomed triplet sons they named Damian, Kai and Saxon.
After being married for eight years, the couple decided to end it in September 2008. Justine announced their split on her blog, describing it as "a very sad and very necessary decision"; Elon was the one who filed for divorce. She would later reveal all the details about their unhealthy marriage in her article for Marie Claire magazine, writing that "he was obsessed with his work," while she "sacrificed a normal family life for his career." She continued, "I felt insignificant in his eyes, and I began thinking about what effect our dynamic would have on our five young sons," and added, "I barely recognized myself. I had turned into a trophy wife — and I sucked at it." Justin also wrote that she "didn't want to be a sideline player in the multimillion-dollar spectacle of my husband's life."
Following the divorce, Justine kept his last name for the sake of their sons. The former couple became estranged, communicating through his assistant, but sharing custody of their five sons.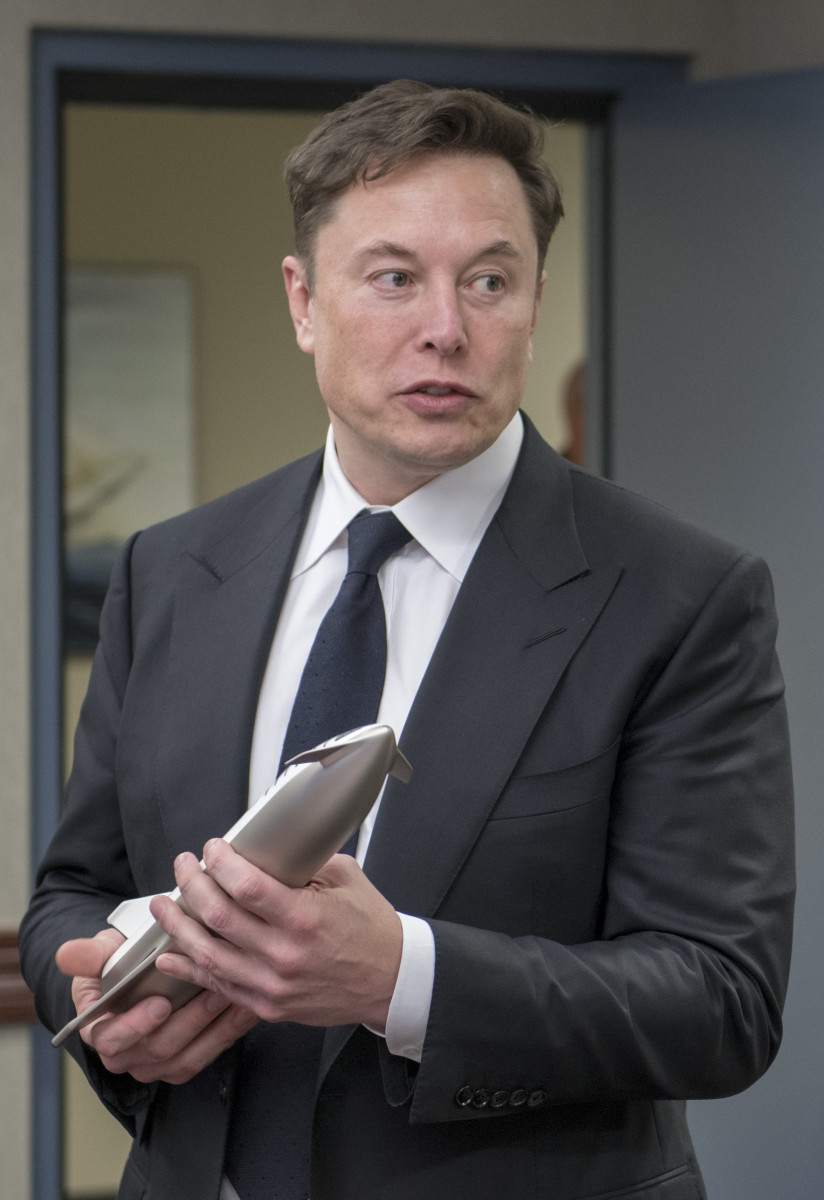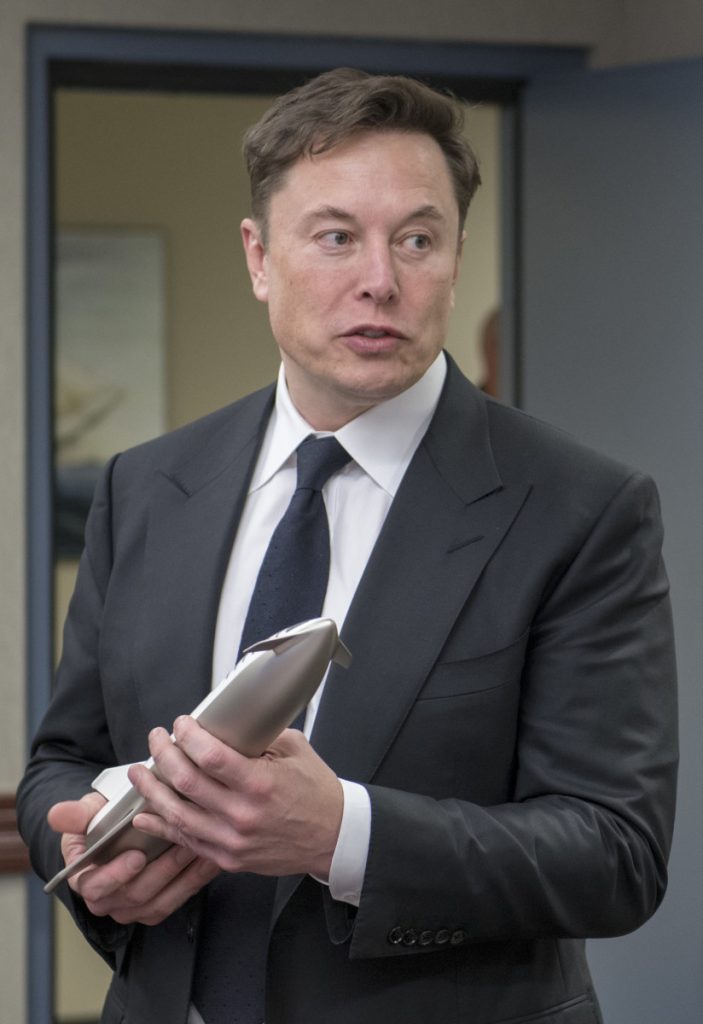 Elon Musk and Talulah Riley – Second Marriage
Elon Musk then became romantically involved in a relationship with British actress and bikini model Talulah Riley, known for starring in such TV and film titles as "Pride & Prejudice", "Inception", and "Westworld". The two of them reportedly met each other at the nightclub Whisky Mist in London, England. According to New Idea magazine, Talulah recalled that moment and said that Elon "seemed quite nervous." Despite their 20-year age gap, they immediately hit it off.
It all happened so fast between them that Elon even popped the question after only 10 days of dating, just six weeks after he'd filed for divorce from Justine. While Elon and his ex-wife are estranged, Justine and Talulah got along very well and they even communicated during the divorce proceedings.
In her November 2010 interview with Evening Standard magazine, the beautiful actress opened up about their relationship. She described him as "very chivalrous and protective; always concerned for my comfort. And he's very romantic," adding, "On the first day of filming "St Trinian's 2", he sent me 500 red roses on set. And he sent every other woman on set a bouquet so they wouldn't feel left out."
Elon and Talulah eventually exchanged their wedding vows at a ceremony at Dornoch Cathedral in Sutherland, Scotland in 2010. She described their wedding as "the best 48 hours of our lives."
Unfortunately, they ended their marriage just two years later. According to Forbes magazine, Elon confirmed their split in January 2012 via Twitter, writing to her, "It was an amazing four years. I will love you forever. You will make someone very happy one day." He then told the magazine that "he simply fell out of love with her" and added, "We took some time apart for several months to see if absence makes the heart grow fonder, but unfortunately it did not. I still love her, but I'm not in love with her. And I can't really give her what she wants." He also said that they would "always be friends" but that it was "far too difficult to stay married. Every day was just too difficult."
Following his first divorce from the "Inception" star, the handsome billionaire sparked rumors that he'd entered a relationship with attractive actress Cameron Diaz.
The rumors about them started swirling around after she bought a Tesla electric sports car in early 2013, and he reportedly visited her several times in Los Angeles, while he was working at the Tesla headquarter in Palo Alto, California. Elon immediately shut down those rumors, telling CNCB, "I'm not dating Cameron Diaz. I don't know where people got that from."
After being separated for 18 months, and despite what they had said, Elon Musk and Talulah Riley decided to give their love another chance, and tied the knot for the second time in July 2013. During their joint interview for CBS' news magazine "60 Minutes", Elon and Talulah confirmed that they lived together with his five sons from his previous marriage. However, it didn't take them long to apparently confirm that they weren't meant to be, as Elon filed for divorce in January 2015; nonetheless, he withdrew it in August, as they had again rekindled their romance. They then spent few months in marriage, until Talulah filed for divorce in March 2016, and the divorce was finalized by the end of the year.
Johnny Depp had accused Amber Heard of having liaisons with Tesla and SpaceX founder Elon Musk and the Hollywood actor James Franco during their stormy two-year marriagehttps://t.co/38PBO07xv9

— WION (@WIONews) July 22, 2020
Following their split, the two remained on good terms, as she explained to People magazine in August 2016, "Elon and I are best friends. We still see each other all the time, and take care of each other."
In June 2020, Daily Mail magazine reported that Elon Musk had a threesome affair with Johnny Depp's ex-wife Amber Heard and supermodel Cara Delevingne in late 2016. The affair reportedly took place in Depp's penthouse in Los Angeles, at the time Amber and he were still married. In an exclusive statement for Page Six magazine, Elon denied it and said, "Cara and I are friends, but we've never been intimate. She would confirm this." Well neither Cara nor Amber have said anything, so we'll probably never know what really happened between them, or if nothing happened at all!
Of course things couldn't be that simple, could they!? According to The Hollywood Reporter magazine, Elon sent an email to director Robert Rodriguez back in 2013 to set up a meeting between him and Amber, since both of them appeared in Rodriguez's 2013 film "Machete Kills".
He wrote, "If there is a party or event with Amber, I'd be interested in meeting her just out of curiosity." However, she was in a relationship with Johnny Depp at the time, so Elon also wrote that he wasn't "angling for a date. I know she's in a long-term relationship, but … Amber just seems like an interesting person to meet." If you believe that….!
The two of them finally met after his second divorce from Talulah Riley, and her divorce from Johnny Depp, and became romantically involved in a relationship, even though many sources tried to deny it. Elon and Amber were actually spotted together multiple times, while the duo went public with their affair in April 2016, when they were seen walking around hand-in-hand during their vacation in Australia. One wonders where Cara was at this time….
However, their relationship didn't last longer than a year, since they ended it in August 2017 allegedly due to their busy schedules.
People magazine confirmed the news about their split wjen a source close to them said, "They had fun for a few months, but are both very busy with work now. It was getting hard to find time to see each other," and added, "Elon is working day and night. […] He is in no position to be in a relationship right now, and so ended it."
According to The Cut magazine, Elon also confirmed it in a comment on one of his Instagram posts, writing, "although Amber and I did break up, we are still friends, remain close and love one another. Long distance relationships when both partners have intense work obligations are always difficult, but who knows what the future holds." Later that year, he further opened up about their split during his interview with Rolling Stone magazine, saying "I just broke up with my girlfriend," but adding, "Well, she broke up with me more than I broke up with her, I think." Moreover, he admitted that he "was really in love, and it hurt bad."
In January of the following year, the couple was seen leaving a sushi restaurant in Los Angeles hand-in-hand.
A source close to them confirmed their reconciliation to People magazine, saying, "They're definitely back together." However, by the next month they had called it quits. A source told the magazine that Elon was the one who "decided it was time to end it, and Amber agreed. They both still care deeply for each other, but the timing wasn't right."
In her December 2018 interview with The Hollywood Reporter magazine, Amber recalled the time they were a couple, saying that the two "had a beautiful relationship, and we have a beautiful friendship now, one that was based on our core values", including "intellectual curiosity, ideas and conversation, a shared love for science." She continued, "We just bonded on a lot of things that speak to who I am on the inside. I have so much respect for him."
You won't be surprised to know that it didn't take Elon very long to move on, as the billionaire heartbreaker put a spell on Canadian singer and producer Claire Boucher, a.k.a. Grimes, whom he met over Twitter in April 2018.
According to Page Six magazine, he wanted to make a joke about artificial intelligence and the Rococo Basilisk character in the music video for her song "Flesh without Blood", but when he found out that she'd already done that, Elon "reached out to her". Moreover, he tweeted the music video for her song "Venus Fly" earlier this year, and called it, "Best music video art I've seen in a while."
Shortly after their nerdy online exchange, Elon and Grimes started their romance, but keep it a secret for a month, until they made their debut red-carpet appearance as a couple, hand-in-hand at the 2018 Met Gala in May. In March of the following year, the Tesla CEO told The Wall Street Journal magazine that he "love c's wild fae artistic creativity and hyper intense work ethic," while she described him as "a super-interesting goddamn person."
In January 2020, Grimes announced her pregnancy with her first child, by posting a nude photo of herself with a photoshopped fetus on her belly. She would later confirmed that Elon Musk is the father in her interview with Rolling Stone magazine.
Grimes also opened up about the pregnancy, saying "For a girl, it's sacrificing your body and your freedom," but adding, "It was really profound to me when I decided I was going to do it, to actually go through the act of unprotected sex." She added that she decided to do that because, as she told the magazine, "I do actually just really love my boyfriend."
On 4 May 2020, she gave birth to her first and Elon's sixth surviving son. The proud father announced the news on Twitter, writing "Mom & baby all good." The most bizarre thing is that the couple named their son "X Æ A-12 Musk", with Grimes then explaining the meaning of the name on Twitter, writing that X stands for the unknown variable, Æ for "my elven spelling of Ai (love &/or Artificial intelligence)", A-12 is "precursor to SR-17 (our favorite aircraft).  No weapons, no defenses, just speed.  Great in battle, but non-violent." Do you understand why any child would be saddled with such a name? No, neither do we!
The baby's name sparked confusion among the public, but also inspired Elon and Grimes' fans to create a number of memes and jokes on social media. According to Insider magazine, many wrote that the name sounds as a "randomly generated wifi password". In her recent photo shoot for Italian Vogue magazine, Grimes discussed the pronunciation of the name, saying "It's just X, like the letter X. Then A.I. Like how you said the letter A then I," while Elon suggested during his appearance on the "Joe Rogan Experience" podcast, "It's just X, the letter X. And then the Æ is, like, pronounced 'ash'." Since "California state law suggests that the couple could not have listed the baby's name as "X Æ A-12" on the birth certificate," because the country "defines names as consisting of letters—specifically the 26 letters of the English alphabet," they changed it to "X Æ A-XII." They would later change the letter Æ to AE, so the baby's first name is X, the middle name is AE A-XII, and the last name is Musk. All clear now!?
Regardless of the baby's name, the most important thing is that Elon and Grimes love each other and enjoy their parenthood! We wish them nothing but the best, but still hold our collective breath!