Who has Emma Stone dated? Boyfriends List, Dating History
Time Magazine recognized the American actress Emma Stone as one of the Most Influential People in 2017. With income meaning that her net worth amounted to over $30 million, she became the highest-paid actress in the world that year according to Forbes. Her star shined the brightest due to the commercial success and critical acclaim of the 2016 musical romantic-comedy movie, "La La Land," in which she starred as Mia Dolan, an aspiring actress and barista. Her performance earned her the Best Actress award fatthe 89th Academy Awards, 74th Golden Globe Awards, 23rd Screen Actors Guild Awards, and 70th British Academy Film and Television Arts Awards.
Emily Jean Stone was born in Scottsdale, Arizona USA, on 6 November 1988, and along with her mother moved to Los Angeles when she was 15 to pursue her dream of becoming an actress. Her rise to stardom hadn't been easy, as she experienced going to audition after audition, with the break she was looking for elusive.
She did receive voice and acting lessons, and had been taking part in various stage productions since she was 11, so the foundation was there to help her make it in the industry. She used her real name back then, but had to change it because it was already registered with the Screen Actors Guild by a contestant from "Australia's Next Top Model". From "Riley Stone" to "Emily J. Stone," she finally settled with "Emma Stone" as her stage name as it was closer to her real one; she never responded when she was called "Riley" as she was filming "Malcolm in the Middle" for a guest appearance, and didn't believe she could pull off the "J" like Michael J. Fox.
In 2004, she won a televised singing and acting competition to play the role of Laurie Partridge in "The New Partridge Family." Unfortunately, the reboot of the classic 1970's sitcom failed to make it past the pilot episode, however, it did help her to be cast in minor roles in some television series, until she made it to the big screen in "Superbad" (2007), followed by a series of successful teen flicks.
Most notable of Emma's work included "Easy A" (2010), which earned her a Golden Globe Best Actress nomination; "The Help" (2011), which won at the Screen Actors Guild Awards for Outstanding Performance by a Cast in a Motion Picture; and the "Birdman" (2017), which earned her several Best Supporting Actress nominations from major award-giving bodies, including the Oscars.
Dating history
With fame comes the public's fascination for her love interests in real life, but Emma wanted to keep her personal life private. She understood the interest in her relationship but never felt good talking about something that's special to her, so she just refrained from doing so. Besides, according to her, once she started doing that, people are just going to continue pushing to get more from her. She said they would be like, 'Well, if we push enough, we'll get a comment, so let's see what else we can make up.'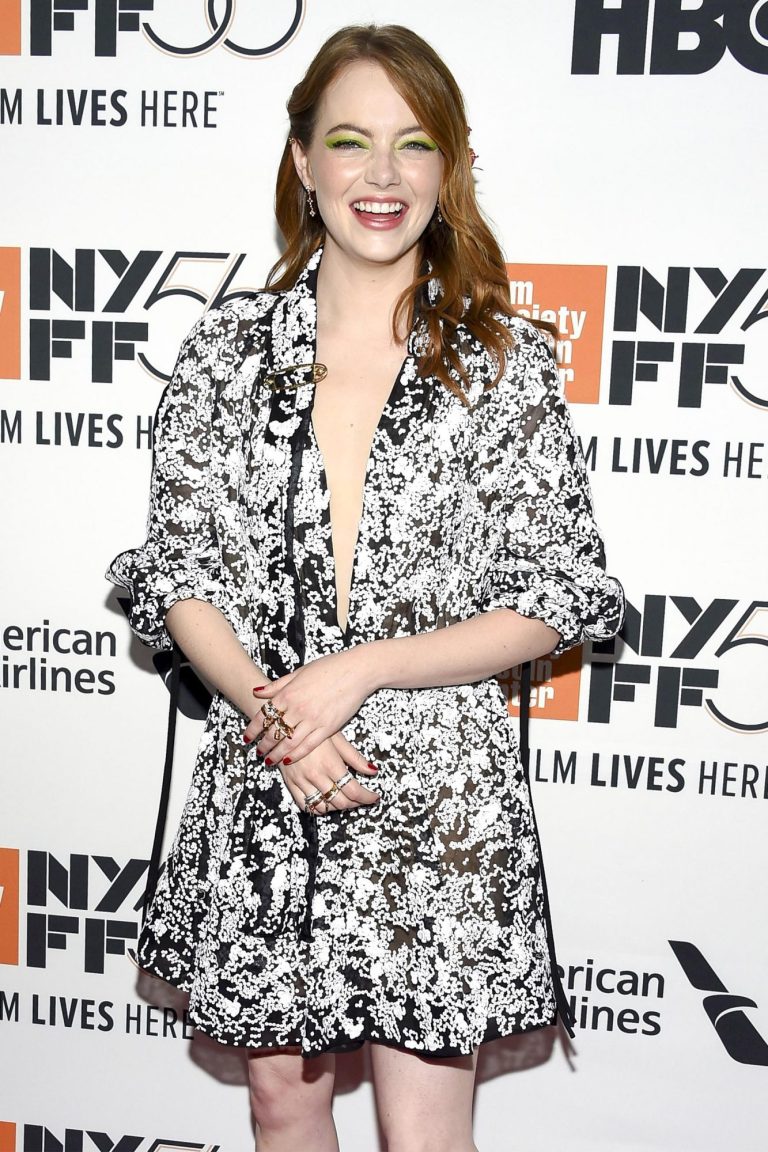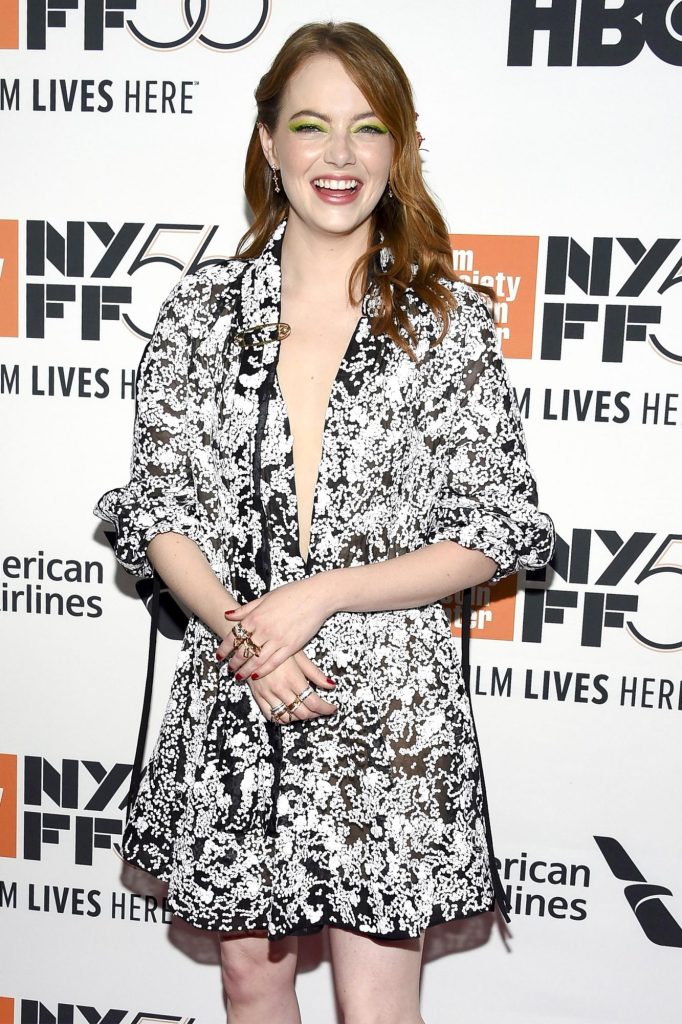 She dated some of the actors she had worked with, and it would only be known for certain once they started behaving like a couple in public, as they never really openly talked about it.
Here are the guys she was romantically linked with, and the one she ended up marrying:
Teddy Geiger (2007-2009)
Emma and the American record producer and singer-songwriter Teddy Geiger were rumored to have dated for two years. They first met in 2004 during the VH1 talent show "In Search of the Partridge Family," as he tried to land the role of Keith Partridge, David Cassidy's part in the original hit sitcom, but failed to do so, while Emma got the part she wanted. They then reconnected and worked together as part of the rock band called A.D.D. in the 2008 comedy movie, "The Rocker," but which tanked at the box-office. The two reportedly started dating in 2007 while filming the movie, and although they never confirmed their relationship, whatever it was, it was all over by mid-2009 .
Teddy rose to fame with his hit single, "For You I Will (Confidence)," which reached No.29 on the Billboard Hot 100 chart, and was certified Gold by the Recording Industry Association of America (RIAA). It was the lead track in his debut album, "Underage Thinking," which reached No.8 on the Billboard 200 chart. He wrote songs for Maroon 5 ("Who I Am"), 5 Seconds of Summer ("Woke Up in Japan"), Christina Aguillera ("Unless It's With You"), and One Direction ("Little Black Dress"). Most notable among his compositions include Shawn Mendes' multiplatinum hits such as "Stitches," "There's Nothing Holding Me Back," and "Treat You Better," which all made it to the top six of the Billboard Hot 100 chart.
In October 2017, he came out as a transgender woman and started transitioning, as he said, 'Love it or hate this is who I have been for a looooong time.' Teddy had known since he was five that he's different, and he later became dependent on drugs due to his anxiety and gender identity struggles. He sought treatment in September 2017 to help him sort out his life.
Kieran Culkin (2010-2011)
The "Zombieland" star met the American actor Kieran Culkin as they filmed the 2009 comedy-drama movie, "Paper Man." Emma played the role of 17-year-old Abby, who had an imaginary friend named Christopher played by Kieran. Although the movie was a flop, filming must have been fun, as it was said that the two stars developed feelings for one another, and dating from 2010 until 2011.
In the early years of his career, Kieran has been known as the little brother of Macaulay Culkin, who became famous as a child actor when he portrayed the lead role of Kevin McCallister in the comedy movie, "Home Alone" (1990), and its 1992 sequel. Kieran also appeared in the two movies in a minor role, as Kevin's cousin.
He has come a long way from being under the shadow of his brother. His performance as a cynical and rebellious teen named Igby in the 2002 comedy-drama "Igby Goes Down" earned him a Golden Globe Best Actor nomination.
In HBO's hit black comedy series "Succession," Kieran also received a Primetime Emmy and Golden Globe Best Supporting Actor nomination, for his portrayal of the charismatic but insolent Roman Roy, the youngest son of the ailing billionaire patriarch Logan Roy.
In 2013, Kieran married Jazz Charton, who bore him a daughter in 2019.
Andrew Garfield (2011-2015)
In 2010, during the first screen test of the American-British actor Andrew Garfield and Emma together for the "The Amazing Spider-Man," they did a scene that was not part of the movie, and the casting team immediately saw the natural chemistry between them, even if it was the first time they'd met. According to the director, Marc Webb, it was not something that could be faked. 'There are so many tiny nonverbal cues that they are issuing each other and picking up on.' It was clear to the team that these two were perfect for the roles of Peter Parker/Spiderman and his love interest, Gwen Stacy.
Andrew shared that the moment Emma came in for an audition, it felt like he was 'diving into white-water rapids and having no desire to hang onto the side.' There was an instant connection and 'throughout shooting, it was wild and exciting.' He looked forward to the days when he had scenes with her, and even in between takes, he said they got on really well. For her part, she said that doing the screen test with him sealed the deal for her, because meeting and working with Andrew was one of the most exciting experiences she's ever had.
Sparks flew between them off-screen, but they were dating other people at that time. It was said that Emma and Kieran went their separate ways in April 2011 and then Andrew and his girlfriend of three years, the "Raising Hope" actress Shannon Woodward, called it quits in May. Rumors that they were secretly dating came about when they both became single.
They didn't reveal when things changed between them from colleagues to friends to lovers.
It was only in March 2012 when they let the public in on their relationship, as they went out on a date in Manhattan. After having lunch, they walked down the street looking very much like a couple, holding hands, arms around each other, and kissing without a care about who's watching. It was the first time Emma had been so open about her relationship, in terms of going out in public and being affectionate with a guy.
"The House Bunny" actress and his closest friends surprised Andrew on his 29th birthday in August 2012, whjen they went to Disneyland and had so much fun with the rides. He said that the experience was 'literally heaven' an,d admitted to eating pot brownies. They were still together throughout the filming and promo tour for the 2013 sequel, "The Amazing Spider-Man 2", and the couple appeared on "Saturday Night Live" as they did a sketch called "Spider-Man Kiss" in w,hich they pretended not to know how to smooch as they filmed the final scene in the movie. They attended the Met Gala together in May 2014.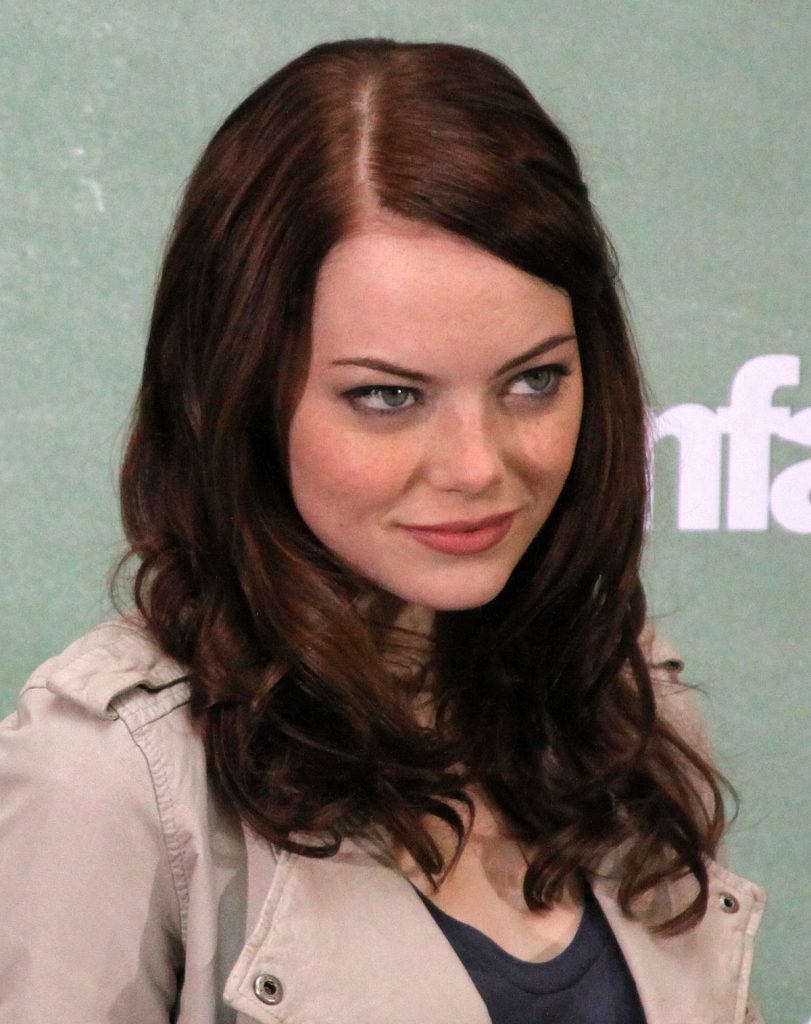 It was clear during interviews how much affection and admiration they have for each other both as an actor and a person. She said, 'He's obviously one of the greatest actors I think we have alive today, and he's also just a remarkable human being,' and added, 'I love him very much.' Andrew said that anyone working with Emma 'gets a shot of sunshine' and that he's going to write a book someday about his feelings for her.
However…. Well, you either knew or you've guessed, that there were some reports as early as April 2015 that the two had broken-up, but it was only in October when news came out that Emma and Andrew were no longer a couple. It was speculated that part of the reason was that Andrew was said to be in a 'dark place' as his year-long preparation for the role as a Jesuit priest in Martin Scorsese's film, "Silence," took its toll on their relationship. He lost 40 pounds as he immersed himself in the Jesuit lifestyle, and followed the rules of abstention.
A source close to the couple said that the break-up was due to their busy schedules, so there was no bad blood between them, and that they remained friends.
Interestingly, they were more vocal about how they felt about each other after they were no longer together. In October 2016, Emma said that Andrew was 'someone I still love very much.' In an interview in December, he was asked which actor he would bring with him to a desert island and he said, 'Emma Stone. I love Emma. She's all right. She can come.'
In January 2017, when Emma won the Golden Globe for Best Actress, Andrew gave a standing ovation. He was nominated for Best Actor for his performance as a pacifist combat medic in the 2016 biographical war movie, "Hacksaw Ridge," but didn't bag the award. When they next saw each other – at the British Academy Film Awards Nominees' Party in Kensington, London – they were photographed giving each other a hug, and then later at the awards night held at the Royal Albert Hall, they were again seen hugging and talking animatedly.
Ryan Gosling
Fans often wondered if the "Maniac" actress ever dated Ryan Gosling in real life as they had been each other's love interest in the romantic-comedy "Crazy, Stupid, Love" (2011), action-thriller "Gangster Squad" (2013), and "La La Land" (2016).
Obviously, they had chemistry on-screen, and enjoyed working together, otherwise they would have stopped at one film. Although they were once rumored to have had a frozen yogurt date in 2011 – as reported by New York Post's Page Six – it was neither confirmed nor denied and nothing came of it. Ryan has been in a relationship with the actress Eva Mendes since 2011 and they have two daughters together, while Emma was dating Andrew from 2011 to 2015. As much as some fans wanted the two to end up together as they continued to be paired in movies, they are just friends who are supportive of each other's careers.
Ryan Thomas Gosling is a Canadian actor, best known for his role as Noah Calhoun, a poor lumber miller who fell in love with the 17-year-old heiress Allie Hamilton, played by Rachel Adams, in the sleeper hit "The Notebook" (2004). He earned Best Actor nominations for his performance in "La La Land" (2017) from the Oscars, SAG, and Golden Globes Awards. Other movies in which his acting was recognized included "Lars and the Real Girl" (2008), "The Ides of March" (2011), "Crazy, Stupid, Love" (2012), and "Half Nelson" (2017).
Dave McCary (2017-present)
The "Battle of the Sexes" star met the American writer and director Dave McCary in December 2016, when she hosted NBC's comedy sketch show "Saturday Night Live," and he directed her in the skit "Wells for Boys." In June 2017, the two were spotted at the U.S. premiere of the comedy "Brigsby Bear," which was Dave's debut as a movie director, and were seen leaving the cinema together. It didn't take long for fans to speculate that these two were dating.
Some believed things didn't work out between them when she was seen having dinner with her ex-boyfriend Andrew in May 2018, which fueled rumors that they were rekindling their romance. However, when Emma threw a roller-skating holiday party with the pop-rock band Haim in December at World on Wheels in L.A., she and Dave were into each other, acting like a couple. They slow-danced to an upbeat song and then afterwards watched the band perform with him behind her with his arms wrapped around her.
Emma Stone and Dave McCary have welcomed their first child 🤱 Congrats to the happy couple! pic.twitter.com/4Hq6bRkBLq

— emma stone daily (@dailyemmastone) March 26, 2021
In January 2019, the two looked cozy during Fox's Golden Globes after-party held, at the Beverly Hilton hotel. Although she didn't win the award for Best Actress in a Supporting Role for her performance in the 2018 period black comedy, "The Favourite," it seemed that she was having a blast with Dave, as they hung out with two other couples, Taylor Swift and Joe Alwyn as well as Daniel Craig and Rachel Weisz, whom they shared a table with.
In early 2019, they watched the L.A. Clippers and Golden State Warriors basketball game at the Staples Center in New York, as well as attending the Screen Actors Guild Awards and Academy Awards together. Rumors that they were engaged started circulating when she was spotted wearing an engagement ring in April, but they didn't make their engagement Instagram official until December, when she showed-off her ring.
When she was interviewed In May 2020 by Reese Witherspoon about mental health for the "Legally Blonde" actress' YouTube channel, a gold wedding band was seen on her ring finger, which led people to assume she'd married.
Nobody knew when it happened, as the big event was supposed to take place in March 2020, but was said to have been postponed due to the lockdown imposed during the covid-19 pandemic. Emma and Dave were spotted wearing matching rings as they went for a walk in L.A. in September. A source eventually confirmed that the couple tied the knot in secret in early 2020. In March 2021, she gave birth to their daughter .
In an interview for the 2020 animated adventure-comedy movie, "The Croods: The New Age" in which she lent her voice to the cave girl Eed Crood, she said, 'I feel good about starting my own pack.' A lot had changed about her perspective in getting married and having babies, as she once talked about having a time in her life when she felt she's never doing any of that. She revealed that when she turned 30, she began to think of what she wanted as an adult. Her fans believe that Emma's happy with finding what she was looking for in her life, with Dave and their baby.
Let's hope so!