Who has Gigi Hadid dated? Boyfriends List, Dating History
Born Jelena Noura 'Gigi' Hadid to a Palestinian father and Dutch mother in Los Angeles, California USA, on 23 April 1995 under the zodiac sign of Taurus, she is one of the best- known, beautiful supermodels in the world.
Gigi came to prominence through being the face of Guess, Prada, Tommy Hilfiger, and Burberry campaigns to name a few. She has worked for such other high fashion brands as Chanel, Valentino, and Fendi, and graced the covers of a number of magazines, including Vogue, Teen Vogue, Allure, and Harper's Bazaar, among many others. Gigi is also known as a Victoria's Secret Angel. Thanks to her accomplishments, she was named the 2016 International Model of the Year by the British Fashion Council.
Thanks for the love NYLON! Check out my interview with The Insider:http://www.nylonmag.com/?section=article&parid=9755

Posted by Gigi Hadid on Thursday, July 18, 2013
When it comes to her personal life, Gigi's dating list is quite long, and features many A-listers, such as Cody Simpson, Joe Jonas and Zayn Malik, to name a few. Hereupon, there has always been a lot of curiosity about her personal life. So, we've dug deeper into her personal life and compiled for you what we believe to be a complete list of her relationships, rumored or not. Just keep listening 'til the end, and you are sure to discover something interesting!
Gigi Hadid's first known-to-the-public relationship was with polo player Patrick Uretz. They were introduced by their mutual friends while she was attending Malibu High School, and she allegedly entered in a relationship with him in June 2011, while they ended things after six months of dating, in December 2011.
At the time, Gigi was only 16 years old, while Patrick was eight years her senior. However, little is known about their romance since they dated before she achieved enormous popularity in the world of fashion. The main reason for their split remains a mystery.
Following her split from Patrick, the famous supermodel reportedly dated American musician Nick Jonas. In September 2014, a source told Radar Online magazine that the two "dated several times in 2012 and 2013," and added, "It was an ongoing thing." However, neither of them confirmed it, and she would later enter a relationship with his older brother, Joe Jonas.
After her rumored relationship with Nick Jonas, Gigi Hadid went on to date Australian singer-songwriter Cody Simpson in June 2013. The couple was spotted hand-in-hand while ice skating at Rockefeller Center in New York City in October that year.
Their romance was confirmed to US Weekly magazine by multiple sources one month later, one of them saying "They've been friends for a while, it turned romantic this year," and then added, "They are very adventurous and like to party with friends. It's very easy between them." Another source told the magazine that the pair had "a beautiful, loving relationship," and then described it as "extraordinary at such a young age."
In April 2014, Gigi featured in the music video for her boyfriend's song, entitled "Surfboard." At the time, she tweeted that "getting to hang with my best friend all day" was her favorite part. She would also feature in his music video for the song "Flower" in February of the following year.
Regardless, after dating for less than a year, the couple broke-up in May 2014, with Cody Simpson's rep confirming their split to E! News magazine, saying, "Their busy schedules and living on opposite coasts have made it nearly impossible for the two of them to give the relationship the attention that it needs," but adding, "They decided that rather than let things sour they should split-up in hopes that their lives might someday bring them back together. They remain close friends and will continue to show their support for one and other."
Shortly afterwards, Gigi and Cody hit the headlines when they renewed their relationship. In November of the same year, Gigi exclusively confirmed their reconciliation to US Weekly magazine during her appearance at the 2014 American Music Awards, saying "I'm back together with Cody. It's great. He is such a great guy."
She also explained that they split earlier because of their "crazy schedules," and then added, "We are just trying to balance it and make time when we can. So far it's working out."
In his April 2015 interview with HuffPost Live, the handsome musician opened up about their romance, and said, "We definitely make it work. We see each other more than you would expect because we're dedicated to making it work, and it's not too stressful." He continued, "We try to stay in a bit. We try to stay out of the spotlight. It's hard because she's a model. She's getting photos taken all the time. We just try and stay low."
Perhaps unsurprisingly it didn't work out, and the couple part ways in May 2015. Gigi's rep told E! News magazine that they split "to focus more on their respective careers," and added that they "remain friends with no hard feelings, and each other's biggest supporters."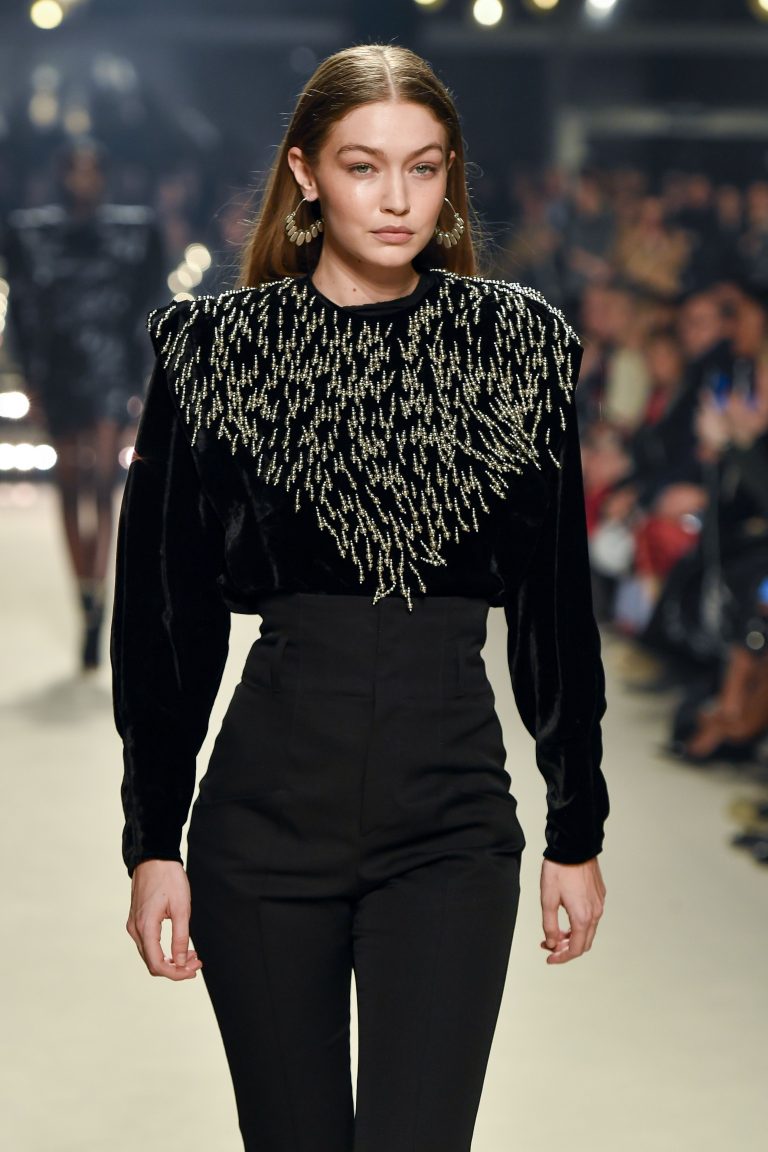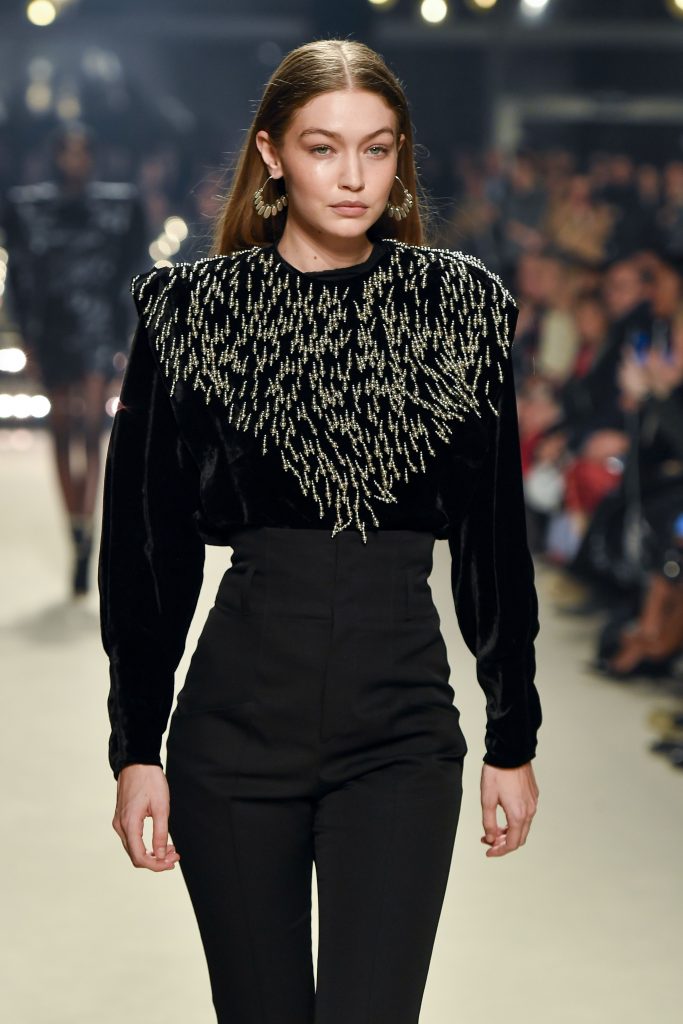 Cody would later open up about their split in his June 2015 interview with DuJour magazine, saying, "I love my ex-girlfriend, I always will. The break-up was an amicable, mutual decision, and we still talk every now and then."
Following her first break-up with Cody Simpson, Gigi Hadid was spotted talking to English actor and "Teen Wolf" star Daniel Sharman on the street in New York City in October 2014. Although they didn't show any kind of PDA, it immediately sparked rumors that the two became romantically involved in a relationship, but nothing was confirmed.
When she and Cody finally ended things, Gigi set off rumors of having a fling with Formula 1 World Champion Lewis Hamilton, after they were photographed sitting next to each other at the amfAR Gala event. However, they were never spotted together again, so obviously they were very probably nothing more than friends.
Still, Gigi soon fell for famous American singer-songwriter Joe Jonas. According to E! News magazine, they had known each other for a long time, and she once revealed that the two met at the Grammy Awards event when she was 13 years old, when he even asked her out to a baseball game, but she said 'No'. She later explained, "I was so nervous; I literally didn't even know what it meant to hang out with a boy. And also, Grammys are on a Sunday, and I didn't want to tell him that I had school the next day, so I was like, 'No, maybe next time.'"
Joe didn't want to give up on her so easily, so he wrote down his number on a piece of paper and gave it to her mom. As time passed, they became pretty close, but the public isn't aware of when their romance actually began, although the couple stepped out publicly in June 2015.
New wallpaper…#JonasBrothers #joejonas #wallpapersiphone #happinessbegins pic.twitter.com/PA6YSdcoPo

— Beth🦋♏️ (@butterflyb1979) December 4, 2020
At the time, a source told E! News magazine, "They never really stopped caring about each other. Things are going really well for them." Another source said, "They are taking things light and just enjoying each other's friendship," and then added, "Gigi feels very comfortable with Joe, and it's very easy to talk about everything that's going on in her life with him. He understands where she is at, and they are not in any rush."
Regardless, Gigi and Joe didn't last long, since they ended their romance in November of the same year. A source confirmed their split to People magazine and added, "Nothing serious happened … it wasn't a dramatic break up. It was just hard to make it work with their schedules. They will definitely remain friends."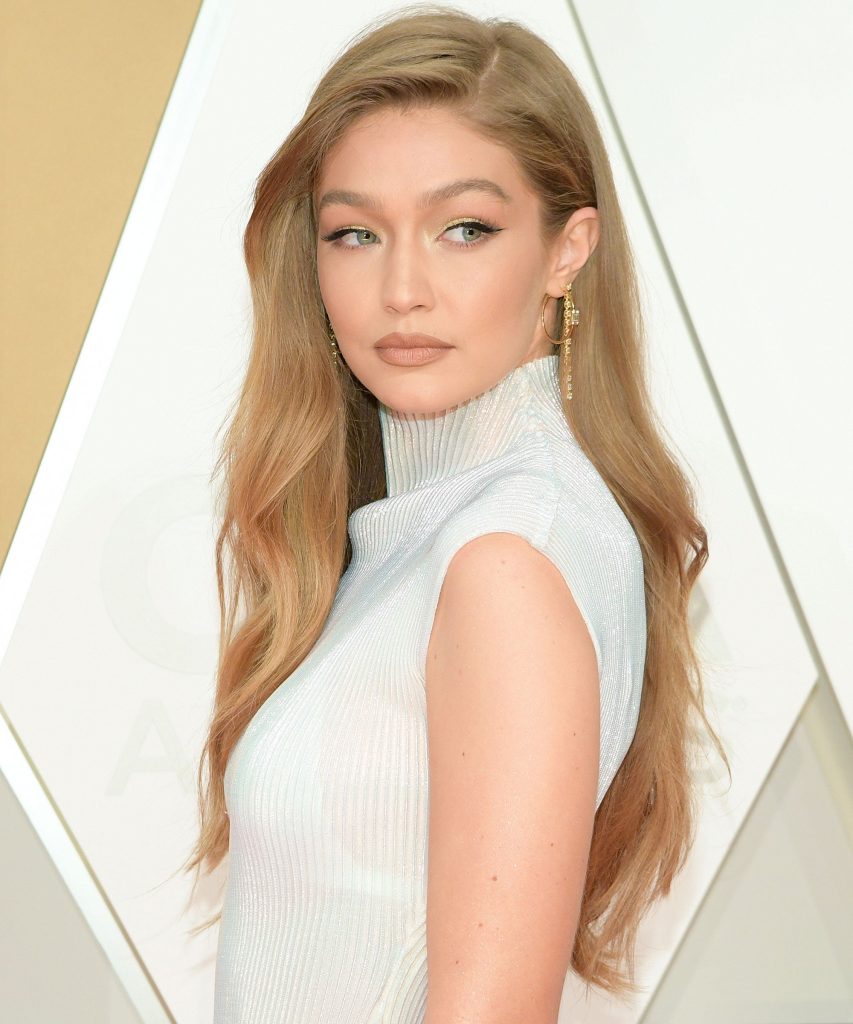 Just two weeks after that break-up, Gigi started dating the former One Direction member Zayn Malik, which obviously hurt Joe a lot, since he unfollowed both Gigi and Malik on social media, including deleting his photo with Malik. In his April 2016 interview with Mirror magazine, Joe said, "I think it's interesting that she moved on so quickly, I mean it was definitely very quick."
The attractive supermodel was spotted leaving Justin Bieber's American Music Awards after-party with Malik. A source told US Weekly magazine, "It's a very new thing. They're just seeing where it goes." Another source said, "I wouldn't call them boyfriend and girlfriend. But seeing each other? Definitely. He's chuffed." Several days later they went public with their romance, after being photographed holding hands.
In January 2016, they appeared together in his music video for his debut solo single, "Pillowtalk". He would later say during his appearance on the "Zach Sang Show" that it was "cool" starring with his girlfriend in the music video. After doing a photo shoot in Naples, Italy for Vogue magazine later that year, the couple also made their red carpet debut at the 2016 Met Gala event.
Then, after dating for seven months, the couple broke up for the first time in June 2016, but People magazine reported that "it seems like it's not totally over." A few weeks later they rekindled their romance, with a source close to Gigi confirming the news to the magazine and revealing that it didn't work out before because "they were fighting all the time, and Gigi caught Zayn in a handful of lies and couldn't take the mystery anymore, so she dumped him," but Zayn "kept incessantly apologizing and wanted another chance." The source added that the two had "been working on their communication and being honest with each other."
Zayn and Gigi continued sharing their cute Instagram photos with their fans. The couple even graced the cover of Vogue magazine in July 2017, but in March of the following year, they publicly announced their split by posting statements to Twitter. Gigi wrote, "I'm forever grateful for the love, time, and life lessons that Z and I shared," and then added, "I want nothing but the best for him, and will continue to support him as a friend that I have immense respect and love for," while Zayn tweeted, "Gigi and I had an incredibly meaningful, loving and fun relationship, and I have a huge amount of respect and adoration for Gigi as a woman and a friend. She has such an incredible soul."
Two months later, a source revealed to E! News magazine that the handsome singer "really wants to be with her, and has made it clear. He misses her and can't stand being apart," but she "is a little bit more hesitant."
The source then added, "Gigi does love him, but she isn't completely sure this is where she wants to be right now."
Soon after that, the couple was spotted locking lips in New York City, and supposedly got back together that year, but split again in January 2019. According to US Weekly magazine, Gigi "tried hard to make it work, but Zayn had a lot of his own issues that she couldn't help him get through."
After ending her on-again, off-again relationship with Malik, Gigi Hadid went on to date Tyler Cameron in the summer of 2019. He is an American television personality and model, probably best recognized for being a contestant in "The Bachelorette". The first time they were spotted together was hanging out at the Dumbo House in Brooklyn in August; a week later, he was caught leaving her apartment.
According to E! News, a source close to Gigi revealed that they met via Instagram, and "they got along really well. It was very casual but they were laughing and had a very engaged conversation. They are both taking things slow, but have both made it clear they are interested in each other." The source also added that Tyler "really likes Gigi, but it's just a fling for now."
The 'just a fling' quickly fizzled out, since the couple called it quits in October 2019, after just two months of dating. The reason for their split remains a mystery, but no matter, they apparently remain on good terms.
Zayn Malik Once Again
At the time she started dating Tyler, a source revealed to US Weekly magazine that Zayn had "been sad about their break-up, and was very sad after their break-up."
It was also reported that he even bought an apartment in New York City to be close to her before they parted their ways in January. The source also shared "Everyone around Gigi is very supportive of her moving on. It was not a good move for Gigi and Zayn to be around each other. It wasn't a healthy situation for her."
However, after her failed relationship with Tyler, Gigi rekindled her friendship with Zayn, although they'd previously unfollowed each other on social media. In November 2019, E! News magazine reported that she has always had a soft spot for Zayn because the two of them have a lot of history together. A source explained, "They went through a phase where they took time apart and weren't communicating at all, but they have been in touch recently. She is supportive of him. They chat here and there, but it's been casual," and then added, "They are definitely not getting back together, but are on good terms right now."
Then… the heart wants what it wants, so Gigi and Zayn got back together by the end of the year. A source confirmed it in January 2020, saying, "Zayn has been reaching out to Gigi for the last month, and she is giving him another chance," adding, "She has always loved him, but the break between the two was needed." During the same month, they were spotted holding hands in New York City, while they went Instagram official on Valentine's Day.
In April, TMZ and Entertainment Tonight publications announced Gigi's pregnancy with their daughter. A source close to them confirmed the happy news, saying that the couple was "very excited and overjoyed", as well as their families. The source added, "Once Gigi and Zayn got back together at the end of last year, it was like they never skipped a beat, and knew what they had was special."
By the end of the month, Gigi confirmed the pregnancy news during her virtual appearance on "The Tonight Show Starring Jimmy Fallon".
She told the host, "We wish we could've announced it on our own terms, but we're very excited and happy and grateful for everyone's well wishes and support." A month later, US Weekly magazine reported that Zayn "couldn't be more thrilled" about becoming a father.
On 23 September 2020, Gigi announced the arrival of their daughter by posting an Instagram photo of the baby holding Zayn's thumb, and writing in the caption, "Our girl joined us earth-side this weekend and she's already changed our world." The proud dad shared a similar photo on Twitter, and wrote, "Our baby girl is here, healthy & beautiful," and added, "To try putting into words how I am feeling right now would be an impossible task. The love I feel for this tiny human is beyond my understanding. Grateful to know her, proud to call her mine, & thankful for the life we will have together."
Gigi reportedly gave birth to their daughter on a farm in Pennsylvania, where she has been isolated with Zayn since May due to the coronavirus pandemic.
Congratulations! We can't wait to meet her!