Who has Gwen Stefani dated? Boyfriend List, Dating History
• Gwen Stefani is an American singer and songwriter who rose to fame as the vocalist and chief songwriter of the rock band 'No Doubt' and achieved remarkable success as a solo artist.
• She has expanded into fashion designing, creating her own brand 'L.A.M.B.', record production, and won several awards for her popular music.
• Gwen Stefani's first notable romance was with Tony Kanal, a fellow bandmember of 'No Doubt' which lasted from 1987 to 1994.
• Gwen met her husband, Gavin Rossdale, the lead singer of the band Bush in 1995 and the couple tied the knot in 2002.
• Gwen and Blake Shelton began their friendship in 2014 and announced their engagement in October 2020.
American singer and songwriter, Gwen Stefani, rose to fame as the vocalist and chief songwriter of the rock band 'No Doubt', but has since achieved remarkable success as a solo artist.
Gwen has also expanded into fashion designing, creating her own brand L.A.M.B., as well as record production, and won several awards for her popular music which include a Brit Award, three Grammys, and two Billboard Music Awards.
Born on 3 October 1969, in Fullerton, California, to a mixed Italian-Irish-American family as the eldest daughter of Dennis Stefani and Patti Flynn, Gwen Renee Stefani grew up in Anaheim, California with her younger siblings Jill and Tod, and her older brother Eric.
Gwen's parents were fanatics of folk music, exposing her to the likes of Bob Dylan and Emmylou Harris, but Gwen cited Madonna, Prince, Lisa Lisa, and The Cure among the top influencers on her music. Before gaining widespread fame, Gwen worked at a local Dairy Queen Ice Cream parlour, and was initially introduced to music by her older brother, Eric.
Eric originally planned to form the band 'No Doubt', and was the band's first keyboardist, but later left the collaboration to pursue a career as a cartoonist, and currently works on 'The Simpsons'. Eric invited Gwen to perform as the lead vocalist, and in 1991 the band signed with Interscope Records to release their debut album a year later.
Before reaching mainstream success, Gwen contributed vocal assistance to Sublime's song 'Saw Red'. Only with the release of their third album 'Tragic Kingdom' in 1995 did the band achieve mainstream success, selling over 16 million copies by 2004.
This success afforded Gwen the title of Queen of Confessional Pop and also earned No Doubt a Grammy nomination.
While her career might be busy, as she expanded into other ventures besides music which includes acting, Gwen's love life has been far more stable. In fact, the 51-year-old American singer has released more albums than she's had boyfriends, but all her relationships became long-term romances.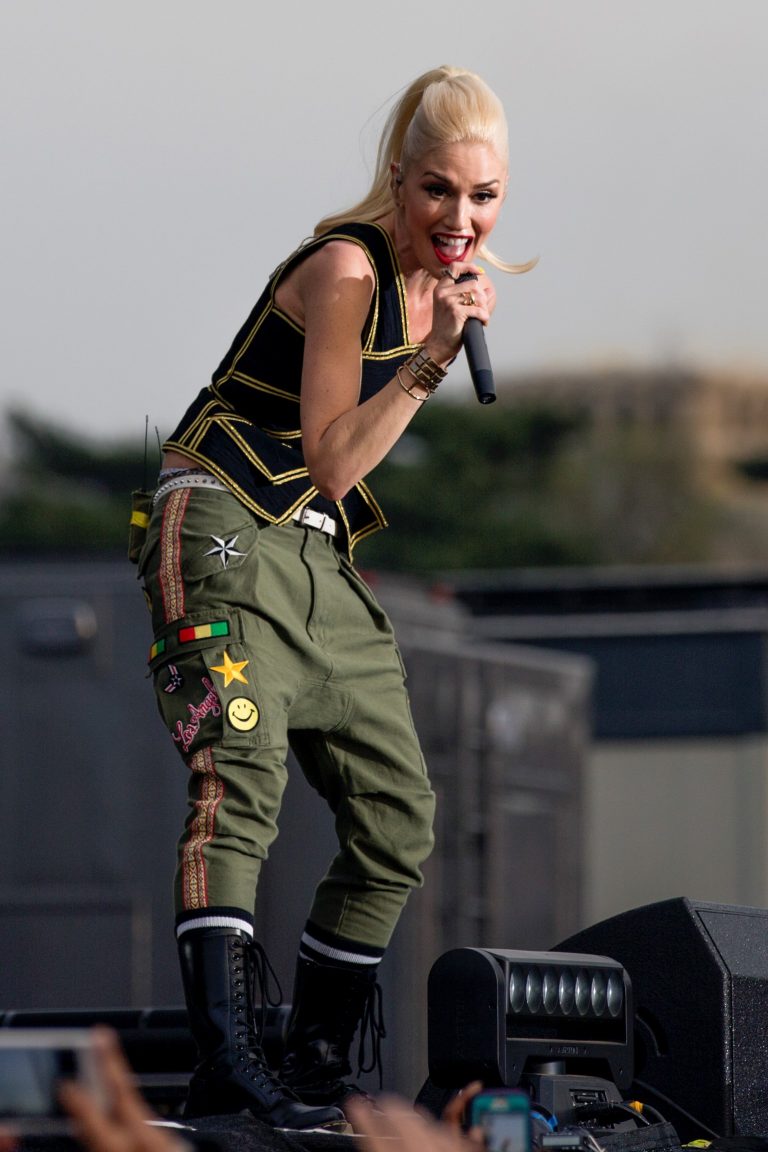 The one thing all her romantic associations have in common is that they share her interest in music, but the men in her life could not be more different from each other.
Gwen's first notable romance was with a fellow bandmember of 'No Doubt', Tony Kanal, and according to Stefani, she was more interested in the future of their romance than chasing fame. Kanal was the band's bass player, and also the last member to be recruited for the collaboration.
The pair dated from 1987 to 1994, at which point Kanal ended the relationship, almost causing 'No Doubt' to disband.
Speaking in an interview on 'The Howard Stern Show, Gwen opened up about her past romances, including her relationship with Tony. She admitted that she fell head over heels for Kanal from the first time they met, adding that her obsession with him was no secret.
Stefani also said that if Kanal ever proposed, she would have accepted without hesitation. During their relationship, Gwen spoke to The Guardian, saying that all she ever did was look at Tony and prayed to have a child with him. Although the band survived their break-up, the heartache of their split is something that Gwen still wrestles with, especially because of the song they wrote – 'Don't Speak'.
Even now, whenever she performs the song Gwen admits that those feelings still exist, and despite being years since the break-up, it continues to haunt her. Following the break-up, Gwen said she entered a rebellious phase in her life, feeling rejected and alone and only wanting to break free.
A year after Tony and Gwen ended things, the band released their successful mainstream album, "Tragic Kingdom" achieving global success. Then, as Gwen sought solo success, the band went into temporary retirement until Stefani returned to re-join the band in 2009.
At the time, Stefani met her husband and expected her second child, which slowed the band's progress, but they ultimately completed their final album 'Push and Shove' in 2012.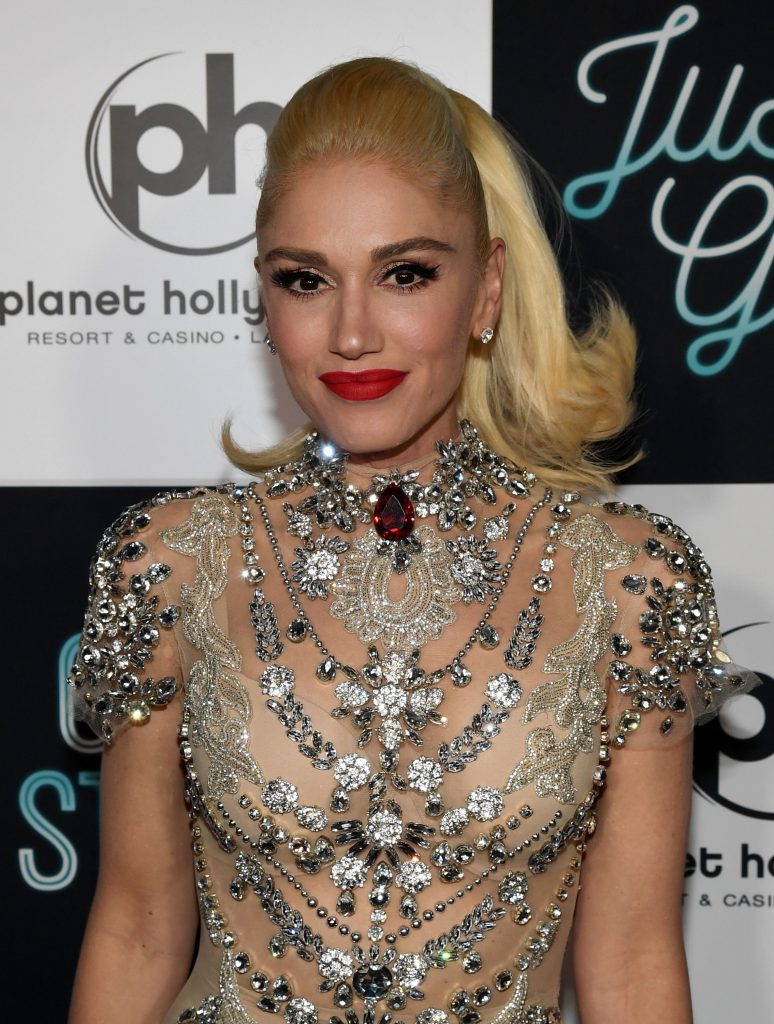 Following the heartbreak of her first relationship, Gwen met Gavin Rossdale, the lead singer of the band Bush who would later become her husband. The pair first met in 1995 when both No Doubt and Bush performed at a show for the radio station KROQ. According to Gwen, Rossdale knocked her off her feet from the word go, and although the details of their relationship remained private, Gwen revealed that Gavin was the one who somehow got her number. She jokingly added during her interview on 'The Howard Stern Show', that she thought Rossdale stalked her. Shortly after their fated meeting, Gwen and Gavin started dating, and after seven years together the couple tied the knot in 2002.
Gwen Stefani was spotted for the first time since announcing her divorce from husband Gavin Rossdale. See the photos of the newly single star: http://aol.it/1PbEIrs

Posted by AOL on Saturday, August 8, 2015
Then, in true Stefani fashion, Gwen announced during a concert in 2005 that she was expecting her first child, asking the audience to sing along loud enough for the baby to hear them. On 26 May 2006, Gwen gave birth to her firstborn, a boy they named Kingston James McGregor. She later gave birth to her second son, Zuma Nesta Rock, on 21 August 2008, and her youngest son, Apollo Bowie Flynn, on 28 February 2014.
Sadly, in 2015 after being together for two whole decades, the couple announced that they were divorcing. While discussing the topic of her failed marriage with Howard Stern, it became clear that it was a sensitive subject.
Saying that their romance endured through an unbelievable journey, Gwen admitted that the divorce rocked her world. At one point during the interview, Gwen's emotions got the better of her as she fell apart and started crying, stating that she feels that she always falls unlucky in love, despite having all the love to give.
She said her parents were there for her, to help her through the emotionally troubling time, but during the interview, Gwen never spoke of the reason why her marriage fell apart.
Their divorce was finalised in April 2016, and the only reason ever made public was her citation on the divorce papers, which states irreconcilable differences, meaning…?.
As it seems, all the blame for the divorce falls on Gavin, and several instances of controversial behaviour his part. The first mistake that Gavin made was neglecting to inform Gwen of a love child he had with the singer Pearl Lowe early on in their relationship, but the songbird decided to look the other way.
Gavin's daughter, Daisy Lowe, became a very young model, but this was not the worst thing Gavin did. In 2010, Courtney Love openly admitted on 'The Howard Stern Show' that she slept with Gavin, an act that Gwen would forgive her husband in the hopes of keeping their marriage alive.
Then, five years later, Gwen made the shocking discovery that would convince her that she had enough.
this #ElfOnAShelf challenge is hilarious. how about #GwenOnGwen? no? ok #JenOnGwen? or #JenOnGwen? i just can't decide 🤪😘😇 gx pic.twitter.com/yrIEfD12Kf

— Gwen Stefani (@gwenstefani) December 9, 2020
In February of 2015, Gwen learned that Gavin had an affair with the family nanny, Mindy Mann. In an interview with Harper's Bazaar, Gwen admitted that this discovery led to what she called the beginning of hell, as she uncovered the whole truth behind the secrets that went on in her home.
Despite parting in unfavourable circumstances, Gavin and Gwen both agreed to raise their children in a friendly partnership that would not be spoiled by their indifferences.
In 2014, Gwen met country singer Blake Shelton while working together on the show 'The Voice'. At the time, Gwen was still married to Gavin, and Blake to his second wife, Miranda Lambert, but a year later they both went through a divorce.
During this time, 'E! News' reported that Gwen and Blake spent a weekend together, most likely seeking comfort in each other's company during the family holiday of Halloween.
According to the report, their get together seemed to be of a romantic nature, and to confirm the media's suspicions, Blake's representatives confirmed the relationship to the press the following month.
Speaking to Howard Stern, Gwen revealed that they began their friendship supporting each other through the difficult times they faced, and opened up to each other about their respective marital problems.
Shortly after announcing the truth about their romance, Gwen and Blake began appearing together more frequently, no longer shy about admitting how they found love amidst the troubles that developed in their lives.
The couple also began collaborating, making appearances together and featuring in each other's songs and albums. Then, after dating for five years, Gwen announced that she and Blake had become engaged on 27 October in 2020.
Fans are anxiously awaiting news of the wedding, wishing them both the best of luck, amid hopes that their union would be the lasting romance Gwen has dreamed about all this time.