Who has Jack Griffo dated? Jack Griffo's Dating History
Jack Griffo:
• Started his acting career as a Nickelodeon channel extra in 2011
• Starred in more than eight projects in 2020
• Met his first publicly known girlfriend, Kira Kosarin, while filming for Nickelodeon's "The Thundermans"
• Started dating Ryan Whitney Newman in 2013, after appearing in the "See Dad Run" series
• Started dating Disney series actress Paris Berelc in 2017
Jack Griffo started his acting career as a Nickelodeon channel extra, but soon landed more major roles in the channel's shows. As of 2020, he's proved himself to be a skillful and demanded actor, starring in more than eight projects this year alone.
Born on 11 December 1996, Jack Davis Griffo spent his childhood in his hometown of Orlando, Florida USA. From his early years he knew he wanted to become an actor, so in 2011, when he turned seven, Jack debuted in the "Sound of My Voice" movie, landing the role of young Peter, while the older version of the character was portrayed by Christopher Denham. He then appeared as an extra in the episode "All the Wrong Moves" of the series "Kickin' It" in 2011, and was then seen in the episode "Epic Musical" of the popular series "Bucket and Skinner's Epic Adventures".
Within a year he was cast for the new Nickelodeon series, "The Thundermans", and it was then that he met his first publicly known girlfriend, Kira Kosarin, who landed one of the main roles in the project.
At the beginning of "The Thundermans" filming, the plot had another character for Kira's on-screen brother, who was to be much older than her, but the creators of the series changed their minds and decided to make Max and Phoebe the antagonistic twins, so Jack was cast to portray Max Thunderman. Having four half-sisters in real life – two each from his mom and dad – Jack had no trouble playing a brother with supernatural abilities, confronting his sister. However, it was obvious that the air was electric, not only with the characters' superpowers, but with the chemistry between the young actors, although Kira was just 14 and Jack 15 when the series filming started.
They spent a lot of time together, and couldn't but feel some kind of affection between – 'I work with Kira every day, all day', Jack said in the video "Kira Kosarin & Jack Griffo's BFF Challenge 🤝 Pt. 2!! – The Thundermans", posted on the official Nickelodeon YouTube channel. Albeit neither Kira nor Jack confirmed their affair, though they were seen many times after filming for the day was over, enjoying a pizza together or taking a coffee break after a hard working day, also attending all red carpet events together, while promoting or representing their series.
Unsurprisingly, Jack and Kira's relationship wasn't that long; sources reported that they only dated for a short period of time at the beginning of filming in 2012, after which they mostly treated each other as a true brother and sister. 'When a show goes for four, five plus years, it's a family', Jack reasoned in the video "Kira Kosarin & Jack Griffo Look Back on The Thundermans".
Starring in the series helped Kira and Jack to build a strong bond, and they remain friends until this day, posting mutual photos on their social media accounts. When the series was cancelled after four seasons, Jack and Kira changed the closing lines in the final episode; instead of using the names of their characters – Max and Phoebe – they used their real names, saying: 'Congratulations, Jack!' – 'Congratulations, Kira', hugging each other gently, and Kira even got rather emotional, crying on Jack's shoulder.
As of 2020, Kira is also focused on her singing career; she has recently started dating Max Chester, who is also a musician.
Another on-set-crush awaited Jack when he started filming the "Jinxed" family comedy. When in 2012 he was cast as Brett for the upcoming teenage movie, he met Ciara Bravo, who landed the main role of Meg, the daughter of unfortunate parents who decided to break the chain of bad luck events in her "jinxed" family.
Things get REAL angsty on tonight's ep of @secondchancefox make sure to catch it 9/8c on FOX 💸 pic.twitter.com/FLXvkPAgVn

— ciara bravo (@ciarabravo) March 11, 2016
Jack played Ciara's on-screen crush, and they even shared a kiss at the end of the movie, which started rumors circulating in the media.
Jack and Ciara were seen together many times, promoting the movie at various events, but they were never seen together in real life, only when it came to work. Fans doubted that they were in fact dating, but the gossip was strong – the two cute young actors just couldn't but date after the chemistry they portrayed in "Jinxed", could they!?
However, news of Jack's next relationship appeared in the middle of  2013 when the comedy was released, so the on-screen couple was officially considered to have separated. Ciara then landed roles in such series as "Big Time Rush", "Red Band Society" and "Second Chance", also portraying Del in the "Wayne" action series, sharing the screen with Mark McKenna and Jon Champagne. As of 2020, she is still single, mostly focusing on her acting career.
Ryan Whitney Newman is an actress, whose path crossed Jack's when they both filmed in the "See Dad Run" series in 2013. While Ryan landed the lead role of Emily Hobbs in 2012, appearing in all 55 episodes of the show, Jack could be seen in only three episodes in 2013, in which he portrayed Xander McGinley. Ryan and Jack first appeared on screen together in the episodes "See Dad Campaign", which was aired on 17 February; according to the plot, Xander McGinley not only opposed Emily during the election for class president, but was also the son of Emily's father long-term competitor, Ted McGinley. After singing Emily Clarkson's song "What Doesn't Kill You (Stronger)" Emily won the election, as well as her fellow actor's heart. Jack was mesmerized by Ryan's multiple talents, and asked her for a date. They officially started their relationship on 16 June 2013.
In the episode "See Dad Be Normal.Ish" Ryan and Jack portrayed an on-screen couple, as their characters secretly started dating. They also shared the screen in another episode – "See Dad McLivin' with the McGinleys" – which was the last episode Jack appeared in. However, Jack and Ryan had other chances to work together while dating. In 2015 they both landed main roles in the action comedy horror TV film "Sharknado 3: Oh Hell No!", Jack portraying Billy, while Ryan landed the role of Claudia Shepard. According to the plot, Claudia and Billy become friends after meeting in the park.
In 2015 Ryan landed the recurring role of Allison in "The Thundermans", who was Jack's on-screen love interest. Allison was a well-doer, participating in every social controversial situation to make it come to a peaceful end and also actively protecting the environment.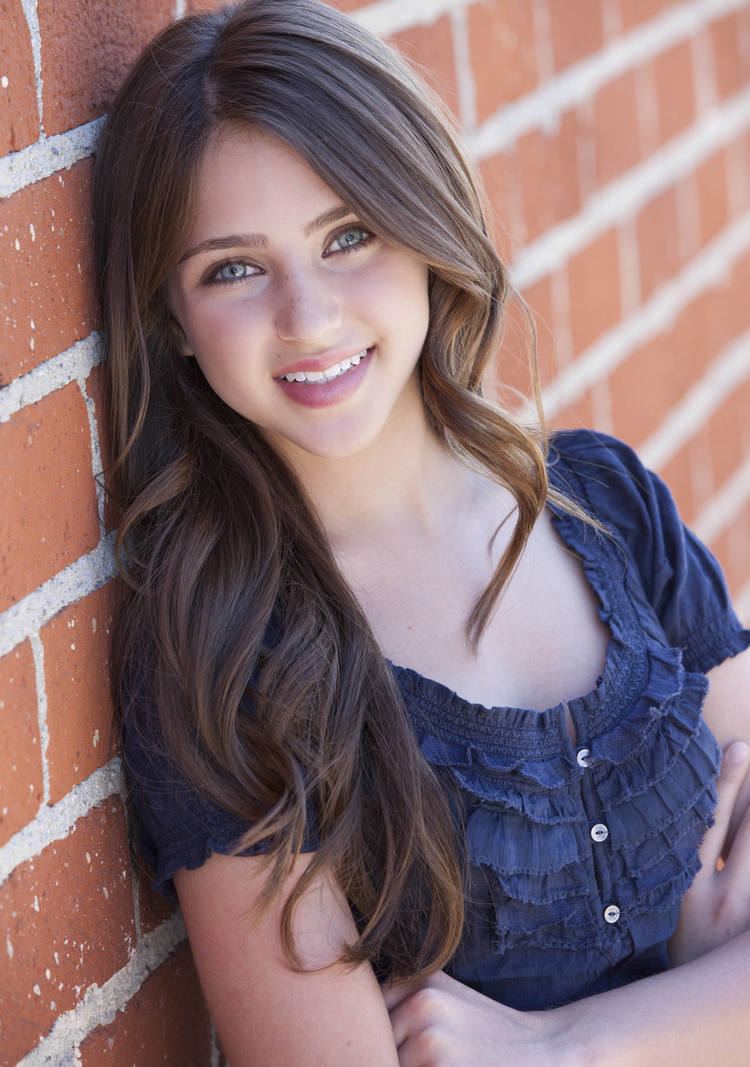 Ryan's character first appeared in the episode "Floral Support", aired in October 2015, introduced as a member of "The Green Teen" club, who protected a stinky flower from being thrown away while blooming. Jack's character helps Allison to protect the plant, and she feels grateful. The love story of Jack and Ryan's characters developed in such episodes as "He Got Game Night", "Thundermans: Secret Revealed", "Beat the Parents" and many others; all in all, Ryan appeared in nine episodes of the show.
The last episode in which Allison was mentioned was entitled "21 Dump Street", aired on 3 June 2017. As the episode was in fact filmed in 2016, not only had Allison broke up with Max, but also Jack and Ryan were no longer dating in real life. The reason for Max and Allison's break-up was quite awkward: Allison decided that her true life partner is Earth, and she can't go on dating Max, moving on and living a wild life.
In real life, the reason for Ryan and Jack's split was very different.
Ryan decided to continue with her education, and applied to the University of California, Los Angeles (UCLA). Jack couldn't believe Ryan wanted to postpone good acting opportunities, focusing on her education, so the couple argued a lot, eventually splitting in August 2016. Ryan enrolled at UCLA College of Letters and Science, while Jack continued acting. Ryan hasn't returned to acting yet, only appearing in Sharknado sequels as she signed a contract to portray Claudia Shepard in all parts of the movie. She turns all other roles down.
In 2020 Ryan's mother, Jodi, married for the second time; she had divorced Ryan's father several years previously. To support her mom, Ryan and her younger sister Sutton took her new surname, Angel; so the actress' official name is now Ryan Whitney Angel. As of 2020, she has been dating Griffin Levitan, CEO of Greenable LLC, for more than a year.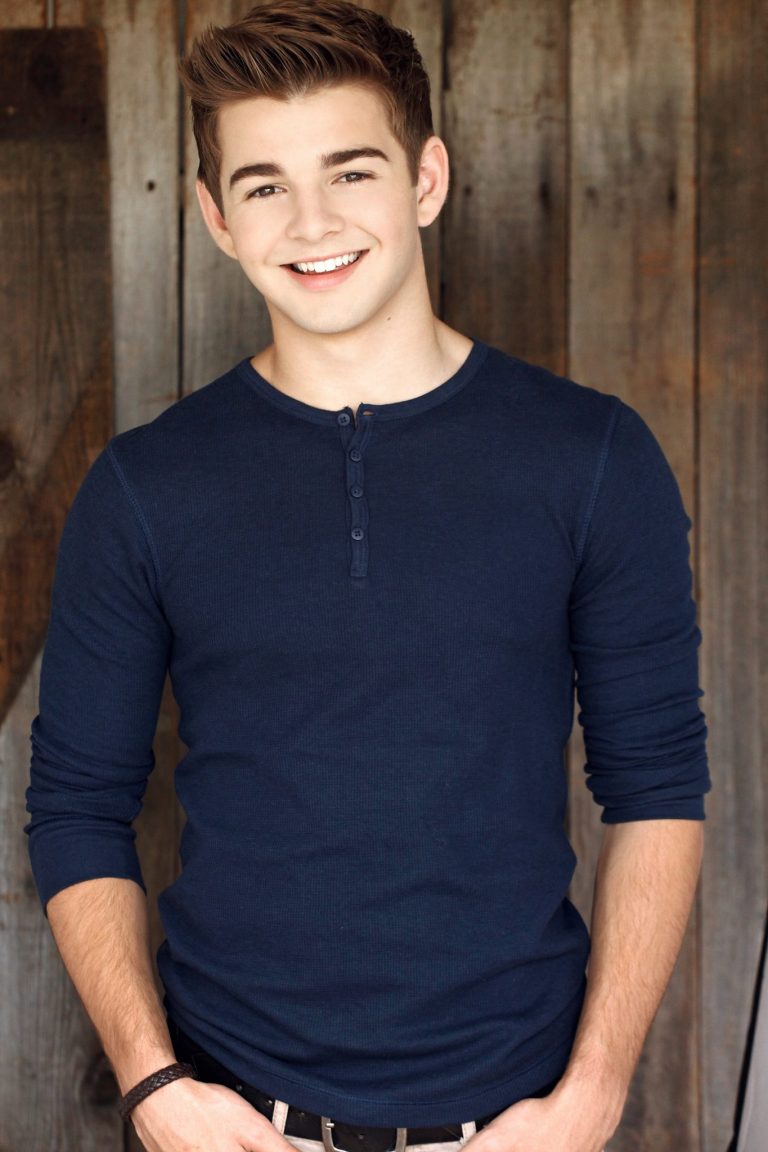 Moving right along, by the end of 2016, Jack had met Disney series actress Paris Berelc, when she had become famous for portraying Connie Valentine in "Mighty Med", Skylar Storm in "Lab Rats: Elite Force" and Sofia in "WTH: Welcome to Howler" TV series. They started dating in January 2017, but didn't hurry to share details of their affair. Paris – who had worked as a model since she was nine, discovered by Ford Models – didn't like the idea of keeping silent for so long, and posted a photo of Jack putting on his shirt onto her Instagram account, captioning it with a heart emoji. Jack commented on the photo, writing "Bayyby", so their fans were sure the two started dating. The photo was followed by new shots from Paris and Jack's vacations, weekends, etc. Paris not hesitating anymore to share the best moments of their life on social media.
In 2018 Paris appeared in a couple of episodes of "The Thundermans", and the same year was also cast in the title role of Alexa Mendoza in the new Netflix series "Alexa and Katie", sharing the screen with Isabel May.
The character of Alexa is very multifaceted: she is an ambitious basketball player, but at the same time she battles cancer, which makes her an even stronger fighter for a good life. A little later, Jack landed the role of Dylan, Alexa's boyfriend: according to the plot, Alexa's grades became worse, and Dylan offered her some help with her classes. In the second season of the series Alexa and Dylan break-up when they enroll at different colleges, but remain friends. Fans were worried with such a plot twist, as many thought the two had also broken-up in real life, and the situation was mirrored in the series, just as it had been with Ryan Newman. However, in fact Jack simply quit the series to participate in other projects, such as "SEAL Team", "The 2nd", "The Christmas High Note" among others, which he prioritized over "Alexa and Katie", as he believed that another series wouldn't give him the chance to grow as an actor.
Paris went on portraying Alexa until June 2020, when the series was concluded.
In January 2020 Paris posted several photos from her 21st birthday party in December 2019. In one of the photos which depicted Paris' hand, Ring Concierge was tagged to emphasize the ring on her finger, so fans instantly concluded that Jack had proposed to Paris on her 21st birthday; neither Paris no Jack confirmed the rumors. Ring Concierge specializes in diamond rings, which are obvious signs of an engagement, so fans are still waiting for updates from their idols. The news of their probable engagement broke the ice of their occasional break-up in 2019, when Paris was seen kissing actor Pete Yarosh, and Jack even confirmed their split, but the two eventually started it all over again – well, Pete wasn't even 10 years old!
What are Jack and Paris up to these days?
As of 2020, Jack and Paris seem to be still dating, posting a lot of mutual photos on their social media accounts, apparently proving their on-going relationship. They take care of two dogs, Lady Grace, a golden doodle, and Max, a mutt; the dogs have their own Instagram accounts with thousands of followers.
As of September 2020, Jack is busy working on such projects as the short TV series "Life in LA", while Paris has recently completed filming of the movie "Hubie Halloween". Their fans noticed Jack and Paris stopped following each other on Instagram, and it has been a long time since Paris posted a photo of her and Jack, while Jack's latest video of him kissing Paris through a mask was posted on 4 August 2020; however, the couple hasn't announced any news on their split, or continued affair.