Who has Jacob Elordi dated? Girlfriends List, Dating History
• Jacob Elordi is an Australian actor who gained fame in 2018 for his role in 'The Kissing Booth'.
• He has been in relationships with at least three women since his breakthrough.
• He was in a relationship with Joey King from 2017-2019.
• He was romantically linked to Cari Flowers and Zendaya in 2019-2020.
• He is currently rumoured to be in a relationship with Kaia Gerber.
Jacob Elordi is a young Australian actor, a rising star apparently with a bright future, who came to fame in 2018 starring as Noah Flynn in the film 'The Kissing Booth'.
Jacob was born on 26 June 1997, in Brisbane, Queensland, Australia. He is the youngest of four siblings, and the only son born to his parents, Melissa and John Elordi. His family holds ancestral relations with the Basque peoples of Southern Europe, but Jacob has spent most of his early years in Australia, where he completed his education.
From a young age, Jacob showed an interest in the visual arts, growing a passion for acting as he starred in numerous drama productions throughout his schooling career. Following his early schooling at St Kevin's College in Melbourne, Jacob furthered his education by attending St Joseph's College in Brisbane.
He rarely holds interviews, and hardly ever shares any photos on Instagram or stories on other social media platforms.
Though some have praised the professionalism in his desire to keep his personal life a mystery, many of his fans crave more of an insight, especially into his love life.
Jacob may be more willing to talk about his screen characters than who he is dating, but amidst all the secrecy, some truths about his romantic associations have made it to publication. The elusive 23-year-old Aussie actor has dated at least three lucky ladies since his breakthrough in 2018.
Jacob Elordi Is a Classic Romantic https://t.co/6hbGOWegfi

— Jacob Elordi FANsite (@JacobElordiFan) November 14, 2020
Although it has still to be confirmed, the latest rumours would suggest that the hunky 'Euphoria' star is off the market.
In 2017, while filming the first instalment of the teen Netflix film 'The Kissing Booth', Jacob started dating his co-star, Joey King. The two met on the set, and according to Joey, they had chemistry from the beginning.  She spoke in an interview with Bella Magazine, revealing that they immediately started talking about gross subjects, and before long she realised that she actually liked Jacob.
She added that it was an interesting experience to meet a boyfriend on the set of their shared film credit.
Spending that much time together allowed them to quickly grow close, and no doubt their personal chemistry added to the excitement of the film. King later confessed to The New York Times that she thinks it is exciting that fans are aware that what they get to see on-screen is also real-life passion.
Sadly, in 2019 the two actors parted romantically, but despite how tough the break-up was for them, the two were able to maintain their professionalism during the filming of the sequel.
Fans may have been disappointed to learn that the real-life chemistry dried up, but no-one took the break-up quite as hard as King.
She confessed that her separation from Jacob had been rough, and shortly after the break-up, all she wanted to do was crawl into bed with her sister and watch 'Friends'. She also added that the public attention that they endured made things worse for her.
King said it was more difficult to get over the loss with everyone trying to share the experience with her, or attempting to dig for the truth, while she only wanted to get over the heartbreak.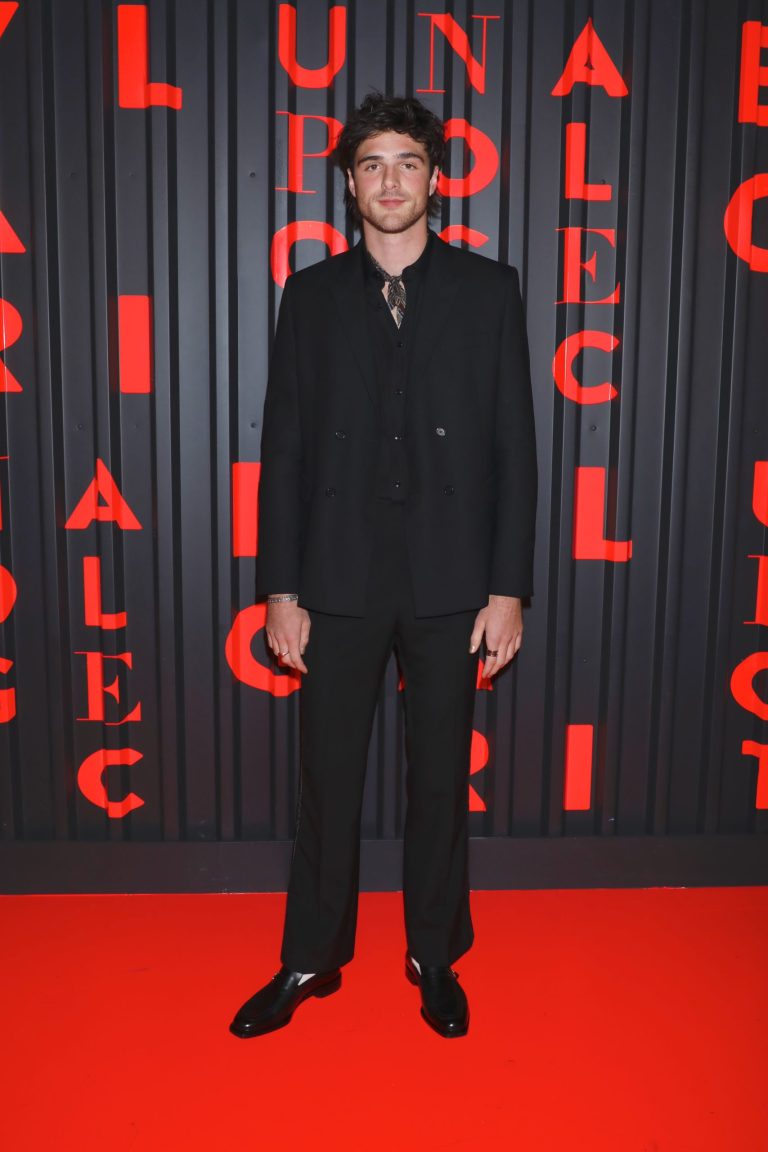 Neither one of the actors gave an official reason for the break-up, but fans suspected that their relationship ended long before the announcement.
During the build-up to the second film, fans noticed that Jacob did not seem very happy with the idea of filming it, and everyone noticed that the two stopped posting about each other on Instagram. Jacob and Joey denied the assumptions of their fans, but in 2019 they confirmed what everyone had suspected all along.
In June of 2019, it seemed that Jacob had moved on from his break-up with King.
After spending some time with the American model, Cari Flowers in Australia, rumours started going about that they might be in a relationship. However, Jacob never made things official, and their relationship remains a mystery of speculation. The earliest rumours started in June, based on Instagram posts shared by Cari, among which was a blurred photo of a shirtless Jacob, and a photo in which they kissed, and so which made gossip headlines.
Cari also posted a series of photos that showed the pair getting cosy.
She also tagged Jacob in a post that some believe he snapped, but shortly after the news got out, Cari removed and untagged Jacob from her social feed. Speculators believe that they may have had a short fling, but things between them came to an abrupt end.
Neither Jacob nor Cari has commented about the possibilities, any association is only open to speculation. Considering how private Jacob is about his personal life, one might never know the truth about what happened between him and the American model, if anything, despite everyone's itching curiosity.
Later that same year, shortly after Cari deleted all her posts that included Jacob, the Aussie actor spent time with his 'Euphoria' co-star, Zendaya, and once again rumours spread like wildfire. While celebrating her 23rd birthday, Zendaya vacationed in Greece, and despite telling the press that she only spent time it with her family, a fan snapped pictures of her and Jacob exploring the Acropolis.
True to both Zendaya and Jacob's nature, they kept their relationship exclusively secret, and although only speculation, it is widely believed that something romantic brewed between them.
When interviewed by GQ Australia, Jacob only admitted that he thought of Zendaya as his sister, and when presenting Jacob with the Rising Star award at the American Australian Association Arts ceremony, Zendaya referred to Jacob as her best friend.
Considering that she did the same after rumours of her and Tom Holland surfaced, there might be something between her and Elordi, especially as in February 2020, paparazzi spotted the two kissing in the streets of New York City, making it impossible for them to continue denying the rumours.
However, since the publication of these pictures, the British actress and Australian hunk have remained quiet and elusive, neither confirming nor denying publicly what people suspect. According to earlier gossip reports, Zendaya spent the previous year's Thanksgiving Day in Australia with Jacob's family, and the two have even gone on a movie date.
Unfortunately, despite what people want to think, the latest development in Jacob's love life will bolster all the hopes fans may have for a romance between Zendaya and Elordi.
On 5 October 2020, Jacob shared a kiss with the American model, Kaia Gerber, whom gossipers believe might be his latest romantic interest. Because nothing official ever happened between Zendaya and Jacob, it seems clear that they never cared to end things officially, but if they are still dating, it might soon come to an end.
After having dinner with Gerber at the Nobu Malibu, earlier in September, gossip tabloids jumped at the opportunity to report about the young actor's latest romantic activity, and soon after, the media sought to confirm their relationship, because of the kiss they shared.
To further support rumours and the suspicions going about, the couple vacationed together in Mexico earlier in September, where Kaia's parents, Cindy Crawford and Rande Gerber, accompanied them. Though still recent news, it seems that their relationship develops healthily.
Not only are they often spotted holding hands, but they also seem happy and comfortable together. For now, though, fans are staying tuned to find out more, but, keeping in mind how secretive Jacob can be, seeing more may become difficult.