Who has James Charles dated? Boyfriends List, Dating History
• James Charles Dickinson is a famous makeup artist and beauty vlogger, and the first male spokes-model of CoverGirl.
• In 2018 he joined the Sister Squad with Emma Chamberlain and the Dolan twins.
• There were dating rumors about him and Grayson Dolan but were later denied by them both.
• In April 2019 he made a transphobic comment, but apologized soon after.
• In July 2020, he was rumored to be dating TikTok star Noah Beck, which was also denied.
Being 'man in make-up' is one of the most popular rising trends across social media platforms and nowadays we can find a bunch of male beauty gurus sharing their artistic skills on social media, and shattering stereotypes that make-up is girly thing. One of them, known for presenting the 'man in make-up' gender concept, is James Charles Dickinson, born in Albany County, New York State USA, on 23 May 1999, under the zodiac sign of Gemini. He is considered as one of the most famous, successful make-up artists and beauty vloggers, who came to prominence by posting various beauty content to his official social media accounts, including Instagram, YouTube, TikTok and Twitter.
RETWEET to be the next video's sister shoutout!!

ONE DIP MAKEUP CHALLENGE! Only ONE squirt or dip into all of my products for a full face look… 🥴 https://t.co/pMsEWK9dWC pic.twitter.com/SbqPDrQO7q

— James Charles (@jamescharles) October 13, 2020
James also achieved worldwide fame for being the first male spokes-model of renowned cosmetics brand CoverGirl. Recently, he launched his own reality show entitled "Instant Influencer" on his official YouTube channel. Quite impressive for such a young guy! His amazing accomplishments in the world of entertainment have helped him stand-out among many other internet personalities, who have stolen the hearts of millions of his fans.
Regarding his personal life, curiosity about it has grown with his popularity. Soon after he became famous, James came out as a gay.
So, if you would like to know more about the love life of the handsome young social media personality, just keep listening and you may discover something interesting!
So, what was it with James and Shawn Mendes? In October 2018, the handsome Canadian singer posted an Instagram Live video of himself juggling balls, while James wrote in the comment section, "can you juggle me like that?" Immediately after the comment popped up, Shawn ended his video. It couldn't go unnoticed by his fans, so many began to speculate that he didn't like the comment at all. Shortly afterwards, the famous singer talked about James at one of his parties, saying, "that dude is always commenting weird sh*t on my posts," according to Seventeen magazine.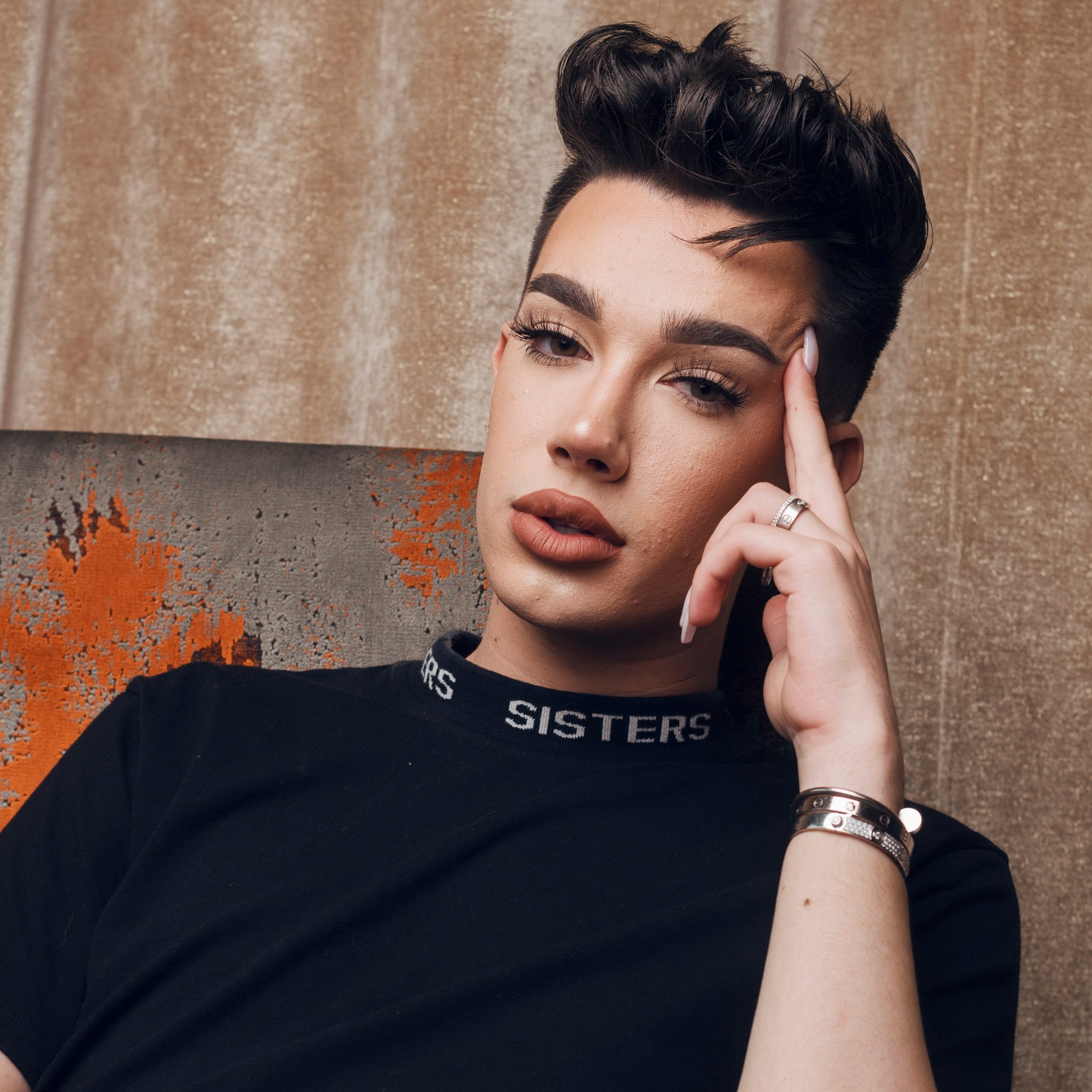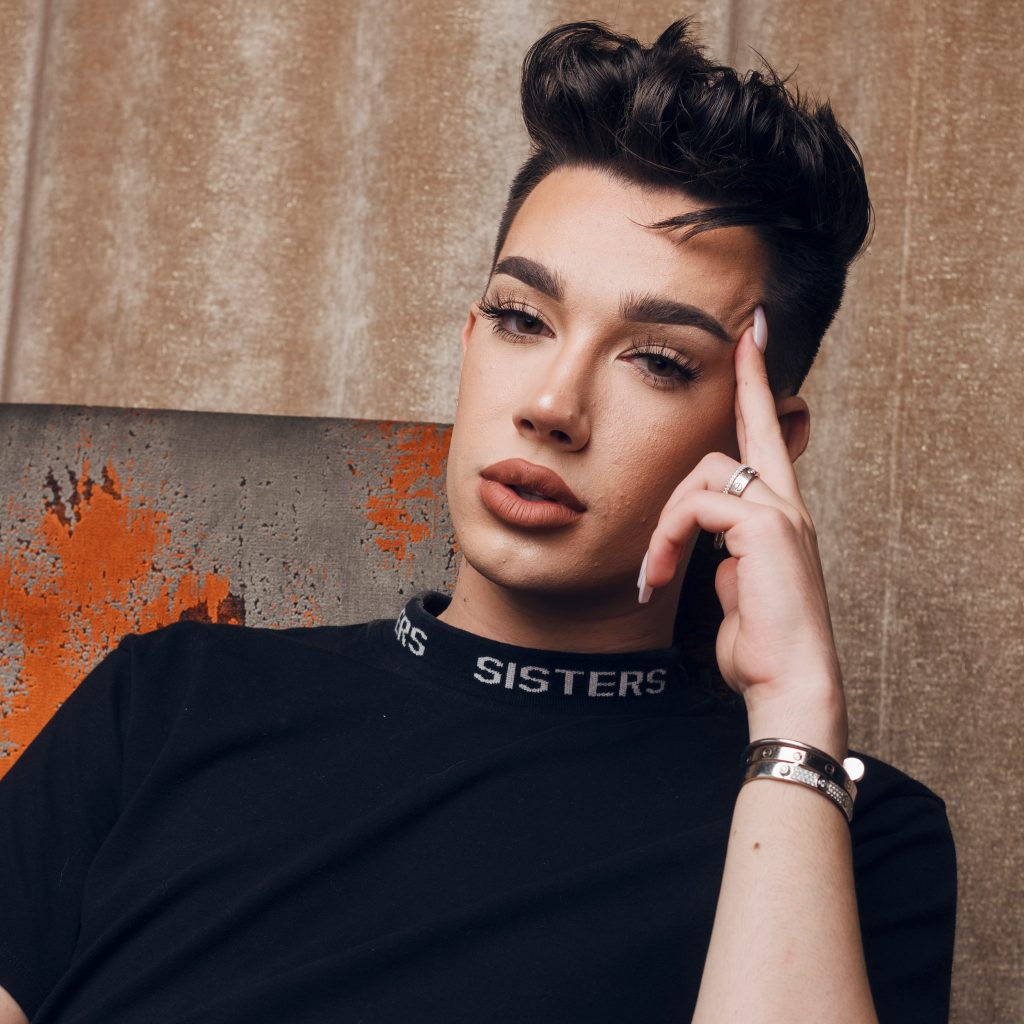 Thereafter, the beauty guru apologized to him via Twitter, writing "I've been supporting shawn mendes since vine & am a fan like anyone else, & would never want to make anyone uncomfortable. Im upset, embarrassed, and sorry if he felt sexually harassed," while Shawn responded, "Hey James! Sorry about all this, I've never said I don't like you or that you make me uncomfortable. Your comments actually make me laugh and I love them!"
In 2018, James Charles became a part of the Sister Squad, along with Emma Chamberlain and the Dolan twins, Ethan and Grayson.
In October of that year, their fans started to speculate that James and Grayson had become romantically involved in a relationship; in the beginning, neither of them commented on the matter, but in December it seemed that Jason denied it through his post on Twitter, writing "I wish people would stop over analyzing popular influencer friendships on social media. Just enjoy it for what it is. Some of the rumors are beyond crazy, it's toxic, frustrating, and it can really start to affect us in private." Meantime, Grayson stated in one of his videos that the dating rumors were false.
At around of the same time, James Charles opened up about his personal life and admitted in his interview with Entertainment Tonight magazine that he wanted a boyfriend. He also said that he was active on Dating Apps, but "got bored and deleted it". He said, "My dating app accounts always get deleted because they think I'm catfishing. So rude!" James added that he was "too busy" to be in a relationship, saying, "I don't have time. I just need a boyfriend like, right now. I don't want to sit here and scroll through people and message back and forth. Like, hello, no!"
Moreover, he revealed what kind of boyfriend he would like to have, saying, "I want someone really cute and fun and fresh for good Instagram pictures, and who just makes me really happy," but adding, "I do love a good dark guy. Maybe a beard — some sister scruff? Who really knows?"
 "Not Full Gay" Controversy
In April 2019, James released the video, entitled "THE TRUTH… My Crush Does My Makeup", alongside his boyfriend Jeff Wittek, in which he talked about his own sexuality and made a transphobic comment regarding it. He explained Jeff the Kinsey scale, which is also known as the Heterosexual–Homosexual Rating Scale.
The scale ranges from 0 to 6, and James said that he is a 5.5, while Jeff asked him, "So you're not even full gay," while he said, "I mean no, there have been girls in the past who I've thought were very, very beautiful. There's also been trans guys in the past, too, that I was really, really into for a moment in time." It led to huge controversy, since many claimed that his comments were transphobic and that he didn't consider transgender men to be actual men. He immediately apologized publicly through a statement via Twitter, writing, "in attempt to explain the very complex concept of sexuality & mine in my vid today, I unintentionally implied that my trans brothers & sisters arent valid. this is NOT what I was trying to say. you are valid in your identity!! I apologize & should've chosen my words wiser!"
According to Seventeen magazine, James then made an Instagram story video, and in a rambling explanation said "I put myself at a 5.5 on the Kinsey Scale because I have thought some women were beautiful in the past and also because I have been with a trans man … Regardless of whatever my intentions were, that came across as me saying I'm not 'fully gay' because I have been a trans man and that is absolutely – first of all, not true, like, that doesn't make me not fully gay – but that stereotype and implication is really, really dangerous and I am very, very sorry. If you are a trans man, you are man, if you're a trans girl, you are a woman… you are valid in your identity."
In late 2019, the successful CoverGirl ambassador sparked romance rumors, supposedly being in a relationship with beauty guru and social media content creator Manny Gutierrez, better known as Manny MUA. However, those rumors appeared to be false, since Manny denied any romance in his video, "Finally Addressing The Rumors About Me". He told his fans, "I don't know what prompted the idea that me and James are anything more than just friends. I can assure you guys that me and James are not f—ing, we are not dating, we are not together, we are not any item in any way, shape or form". He added, "We are friends. We have not hooked up. We are just not each other's type."
In February 2020, James once again hit the headlines after he tweeted, "Ok so who's gonna take one for the team and be my valentine." He soon received an answer from famous YouTuber and gamer Turner 'Ttfue' Tenney, who wrote "Me". Two days later, Ttfue revealed that they met up and went on a date. He uploaded the photo of themselves jet-skiing together on Valentine's Day, and wrote in the caption, "it never hurts to shoot your shot". Following the post, their fans went crazy. However, it remains unknown whether they even went on a second date.
Relationship with Noah Beck – Just a Rumor?
Recently, James Charles became pretty close to TikTok star Noah Beck; they even appeared in various posts on each other's social media accounts.
The guys also filmed a video of themselves dancing and having fun. According to Dexerto magazine, famous YouTube star Bryce Hall set off the dating rumors that the two of them had become romantically involved by releasing the video entitled "Noah Beck is Dating James Charles", in July 2020. Shortly afterwards, Noah tried to shut down those rumors when he wrote in the comment section, "I am straight… I love James, but yes, I'm straight." He also wrote in another comment that they are "just two friends dancing and smiling". However, many of their fans still believe that something is going on between them. It remains to be seen whether their fans are right or not!
We do hope that the rather confused nature of James Charles' sexuality and dating history has interested you somewhat – standby for further developments of a romantic nature!