Who has James Franco dated? Girlfriends List, Dating History
James Edward Franco is an American actor, writer, painter, and filmmaker, who would be easily recognised for his role as Harry Osborn in the 2002 to 2007 'Spiderman' trilogy of films. Born on 19 April 1978, in Palo Alto, California, James began his career as an actor during the late '90s, quickly rising in popularity.
He became known simply as James Franco, and many critics referred to him as the James Dean of his generation, not only because of his considerable acting talent, but also for his charismatic good looks. James' early childhood, as he recalls it, growing up in California with his two younger brothers, was academically driven, at times even liberal and secular.
Raised by their mother, Betsy Lou, a children's author and part-time actress, and his businessman father, Douglas Eugene Franco, the Franco children received encouragement to achieve academic success. However, while attending Palo Alto High School, where James excelled in Mathematics, he developed an interest in and eventually love for acting.
I'm a Thug pic.twitter.com/Pqx4ihpgrL

— James Franco (@JamesFrancoPrvt) May 25, 2016
By the time of his matriculation in 1996, James had starred in several school plays, which motivated him to attend the California State Summer School for the Arts, hoping to study theatre. Unfortunately, his strict parents would not easily allow him to pursue a career in entertainment, as they hoped that he would rather achieve academic distinction.
During his high school years, James went through a rebellious streak that landed him in trouble with the California State law. At the time, Franco explained that he was young, uncomfortable, shy and experiencing teenage angst, but was able to turn his behaviour around to achieve good grades. The activities Franco participated in included underage drinking, graffiti and shoplifting.
Luckily, the judge that presided over James' case gave him a second chance, and instead of sending him to attend juvenile hall, James became a temporary ward of the state.
Following his education at CSSSA, Franco enrolled at the University of California, intent on studying marine zoology, but after his first year, and against his parents' better wishes, James dropped out to pursue a full-time career in acting.
Franco's first paid acting job came in the form of a Pizza Hut commercial in 1997, but only a few years later, Franco landed his big break. In 1999, James earned the leading role in NBC's 'Freaks and Geeks', which despite its short life, made a star out of Franco. In 2001, he played the role of James Dean in the biographical film 'James Dean', for which Franco earned a Golden Globe award; he also became the Dean of the modern era.
After this, he accepted the role of Harry Osborn, which made him a prominent figure in Hollywood. Not only has he won numerous accolades since, but was also named as one of the world's sexiest men. During his later career, Franco joined forces with his good friend, Seth Rogen, and together they produced several comedy films, which include 'Pineapple Express'.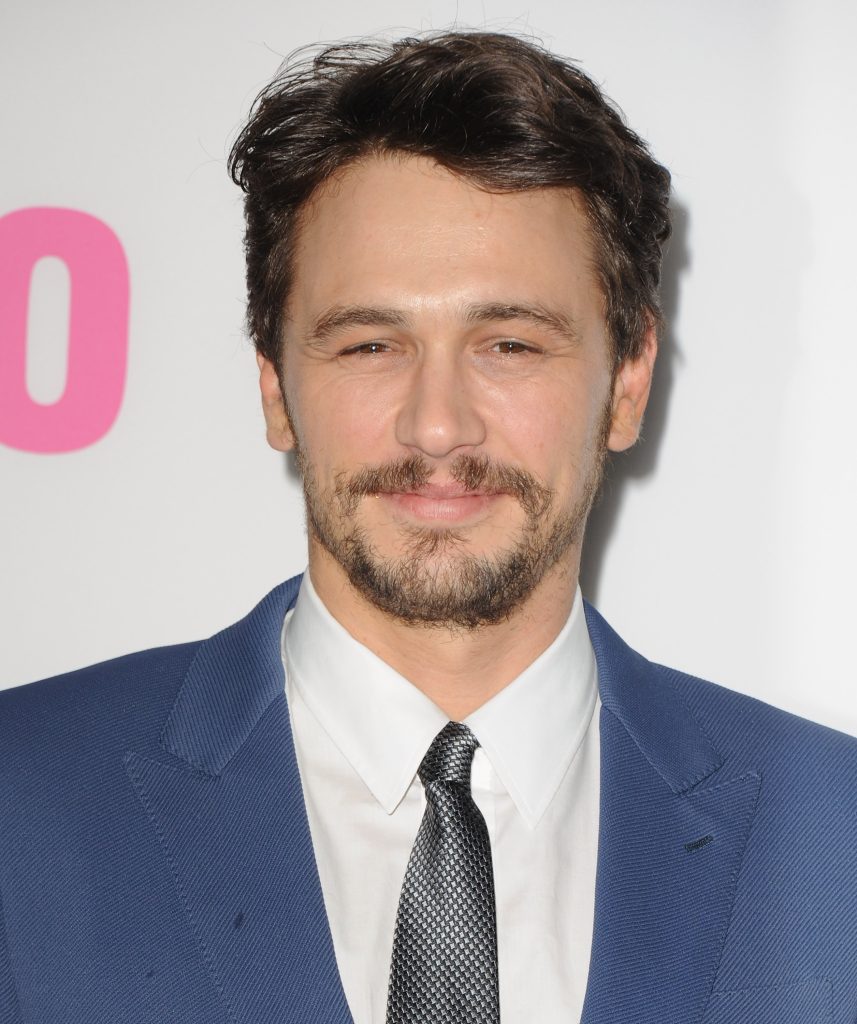 Despite being one of the most attractive, successful men in Tinseltown, James' love life seems rather subtle. On the other hand, he's not without his fair share of scandalous secrets, and as many would know, these include allegations of sexual misconduct.
While James' career as an actor is certainly noteworthy, for some reason his love life has slipped by almost unnoticed. There are even several relationships his adoring fans may have forgotten about, and of course everyone is wondering who Franco is currently involved with.
Marla
Franco's first public relationship, back in 2000, while his career reached the earliest heights of his impressive resume, was with the young actress Marla Sokoloff. While it might be a relationship many people may have easily forgotten by now, the intimate details that the couple shared would later continue to be a hot topic in the media.
Marla and James starred together in what James often refers to as a terrible film, 'Whatever It Takes'.
Despite the film's supposed failure, both Marla and Franco gained significant exposure from the production, and landed better roles as their careers moved on. Marla also starred in the series 'The Practice', and like James, was an upcoming celebrity.
After meeting on the set of their joint title, the pair began dating, and although most of the details have been lost to time, they actually dated for nearly four years. Like all the intimate details, the reasons for their split are not commonly known, and remain a subject of dispute among gossip writers.
However, in 2013, James made shocking headlines in the media after revealing that he made a sex tape as a teenager. While this didn't surprise his most dedicated fangirls and followers, James unashamedly admitted that his partner in the film was his ex-girlfriend, Marla, who is now married to the drummer Alec Puro, with whom she's since had children.
In disregard to the situation, James revealed the details on the 'Howard Stern Show', adding that it was a long time ago and a mutual souvenir.
James even described the contents of the tape as unfit for public consumption, and lucky for him, the tape is yet to be leaked.
However, it seems James never had the intention of sharing his intimate passions involving Marla with the rest of the world. Regardless of all the interest, Franco's sex tape gained, it is not something his fans might ever get their hands on.
The Others
Following his teenage adventures with Marla, James went on to date several women as his career took off, though according to rumours, he had trouble creating lasting relationships with them. Despite trying his best to keep his romantic life private, as if the fangirls would allow that, James' romantic endeavours still made it into gossip publications.
The first woman with whom he had a liaison after splitting from Sokoloff was with Ashley Hartman, who gained fame for her role in 'The O.C.'. Unfortunately, most of the details remain obscure secrets, though it was known that they dated for more than a year. The details of their break-up have also remained a mystery.
Then in 2005, rumours surfaced that linked Lindsay Lohan and Franco, suggesting that the two had an encounter. While Lindsay is yet another celeb infamous for having a promiscuous past, James adamantly denied the allegations. Franco went on to write an account of the supposed encounter, claiming that he never slept with Lohan.
Lindsay, on the other hand, maintained her side of the story, even revealing to the world all the details of how they met and eventually hooked-up. Regardless of Lohan's adamant belief, the rumour remains in question and can't be confirmed.
In 2006, with 'Spiderman' reaching the heights of its success, Franco began dating up-and-coming actress Ahna O'Reilly. At the time, Franco invested his time to further his educational background, completing a PhD in English at Yale University and making more popular films. Ahna gained her first major role in 'Forgetting Sarah Marshall', but her success was overshadowed by Franco's career. However, it was not their professional indifference that ended the relationship.
Ahna O'Reilly attends the Broadway Opening Night performance for 'Waitress' on April 24, 2016 in New York City. pic.twitter.com/mdkwqS1BwX

— AhnaO'Reilly Tribute (@AhnaOReillyFans) May 7, 2016
After dating for nearly four years, the couple announced their separation. Ahna blamed James' absence as the reason for their split, claiming that he spent too much time away on his studies. In the meantime, Franco gained recognition for his role in '127 Hours', which earned him an Oscar nomination.
Around the same time as the beginning of Franco and O'Reilly's relationship, rumours surfaced insinuating that Sienna Miller dumped her boyfriend, Jude Law, to romance her co-star, Franco. However, the rumours quickly died after both parties denied the outrageous claims. In 2010, similar allegations were spread, this time against Franco that, still in a relationship with Ahna at the time, he had an encounter with Agyness Deyn.
Despite denying this rumour, James and Deyn were spotted together on several occasions, supporting suggestions that they dated for more than a year. According to certain sources, Deyn and Franco ended their affair in 2011, around the same time Ahna dumped him. These allegations were never confirmed.
All The Possible Lucky Ladies
Following his long-term romance with O'Reilly, James became the subject of several more rumours, though it seems that he didn't get into a full relationship any time soon after. From 2012 until 2016, James only engaged in short affairs, with five possible ladies, who many would consider lucky enough to just stand a chance.
In 2012, while working on their joint title 'Lovelace', Franco and Amanda Seyfried were rumoured to have taken their on-screen match-up to a real romance. According to these rumours, their off-screen flirting lasted for nearly a year, however, James successfully hid the supposed liaison from the public and prying eyes of the media, so their alleged hook-up couldn't honestly be confirmed, although neither party ever denied the claims.
In June 2013, more rumours about Franco's love life made the papers, this time suggesting he had an encounter with Emilia Clarke, but neither the rumours nor any relationship lasted long enough to be of significance, and everything quietly fizzled out.
In 2014, Franco once again attracted the attention of the rumour mill, but this time, it seemed more credible. For quite some time, Franco's interest in the rising star Lana Del Rey became the talk of the town. Of course, James made no secret of his admiration for Lana and her music, in fact once stating that he would make love to her music, and even write a book about Del Rey. Unfortunately, despite James' follower's high hopes, and perhaps that of Del Rey, the two never formed a romantic relationship. According to Franco and Lana, they are and always will be nothing more than good friends.
Later the same year, Franco's love life again generated high interest as he formed a somewhat secretive relationship with the model Erin Johnson. James' continued attempts to keep their romance quiet paid-off, as no details could be found. Allegedly, though, Franco and Johnson dated for nearly four years, however, neither one ever spoke publicly about the relationship, neither confirming nor denying the media's suggestions.
https://www.facebook.com/LectorMxPage/photos/a.663877497056688/739406359503801/
As such, the truth about how things ended between them also remains a mystery.
In 2016, Franco faced allegations from Johnny Depp, who claimed that Franco made advances on Amber Heard, who both worked on the film 'Pineapple Express' at the time, but despite Depp's concerns, Franco made it clear that he had no interest in Heard.
Regardless, the same accusations surfaced again during Depp and Heard's legal disputes, though nothing between Franco and Heard was ever proven and remains disputed.
Allegations of Misconduct
As many would already know, considering how hot a topic it was on social media the last couple of years, Franco faced several serious allegations from numerous women. The star from 'Planet of the Apes' appeared to have participated in acts of sexual misconduct, and since the first accusations rose in 2014, many more alleged victims stepped forward.
In 2014, a 17-year-old girl claimed that she talked to Franco over Instagram, who invited her to meet him in a hotel room.
The anonymous teenager even produced the messages as proof, and Franco never denied the allegations. In his defence, Franco stated that the legal age of consent in California is 17, though the world didn't accept his point of view, keeping to the idea that she was far too young for the kind of activities he might have had in mind.
Franco mockingly posted a follow-up on his own social media accounts, stating that he hopes parents would keep their daughters away from him. Since then, many more allegations surfaced, with students from Franco's acting classes claiming that he made sexual advances on them, by making it seem part of the lessons, often encouraging them to simulate sex scenes.
After word of more allegations reached the public, it seemed that Hollywood turned its back on James. Even his good friend, Seth Rogen, who became branded as Franco's 'enabler', broke ties with the 'Disaster Artist' actor, stating that he might never work with him again.
Although some of the charges against him were dismissed, Franco, at the age of 40 towards the end of 2017, announced his temporary retirement from acting, claiming that he was slowing down to focus more on himself.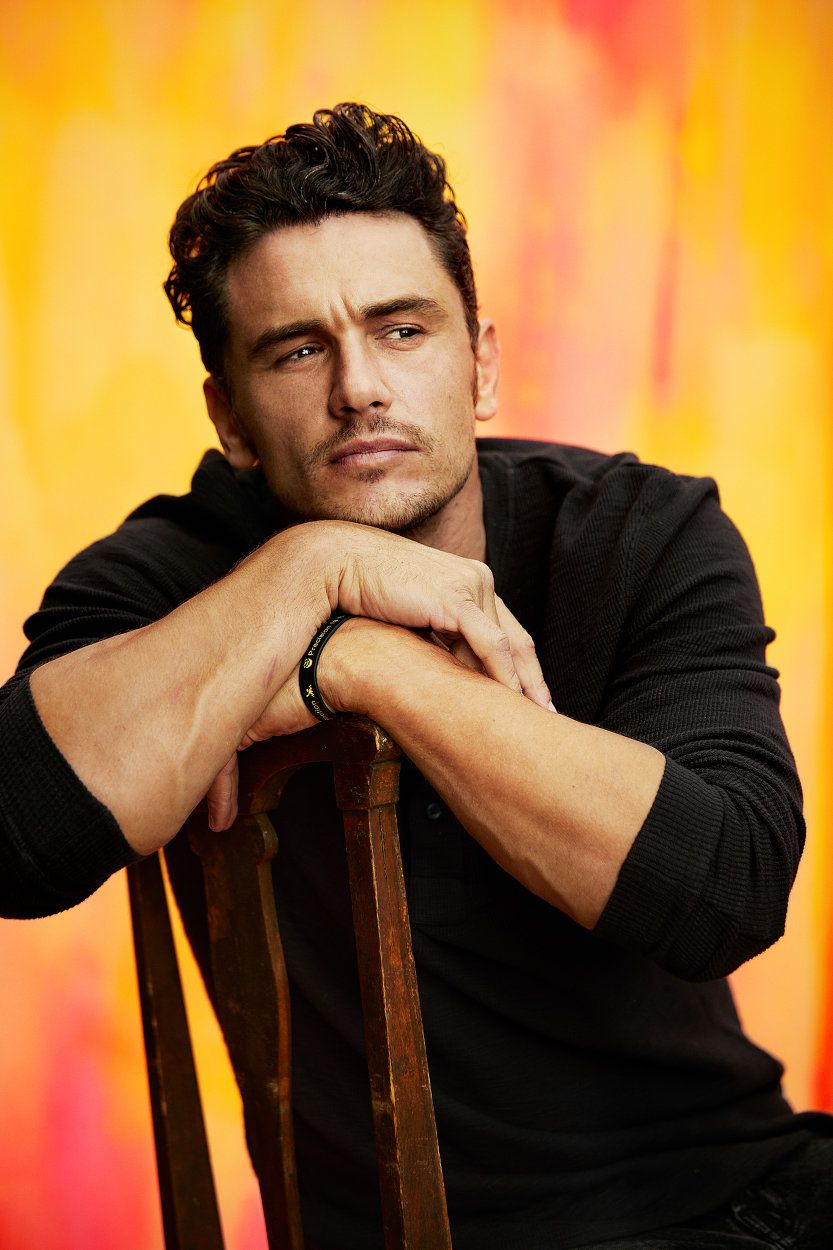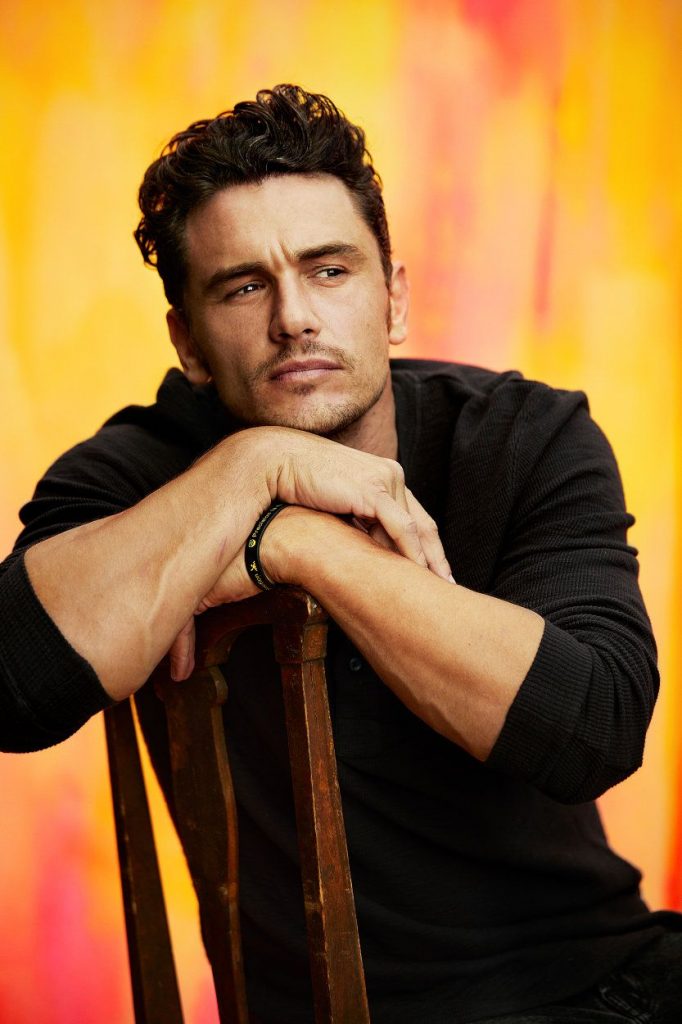 Unfortunately, despite all his efforts, it seems Hollywood wants to forget about him.
Current Girlfriend
As of 2017, Franco has been in a relationship with 'The Deuce' actress and co-star, Isabel Pakzad. Despite the recent allegations against the 'Spiderman' actor, it seems that his romantic life with Isabel remained stable.
In the five years or so that the couple have been dating, no rumours or suggestions have reached media outlets. However, considering how private James keeps his life, such news might be difficult to find. As of yet, Isabel and James aren't married and no children have been conceived from their union.
While the remaining few fans and followers Franco has left would hope to one day see him settle a family, the near future does not seem to hold high hopes for such developments. Regardless, we hope Franco and Pakzad eventually enjoy the bliss of marriage, or at least permanency, and possibly parenthood, but knowing Hollywood, anything could happen.