Who has Jared Leto dated? Girlfriends List, Dating History
Jared Leto is an American actor and singer, who earned the respect of his peers when in 2013 he won an Academy Award, Golden Globe Award, and Screen Actors Guild Award in the Best Supporting Actor category, for his portrayal of a transgender woman in the movie "Dallas Buyers Club". He was also the front man of the rock band Thirty Seconds to Mars, which he formed with his older brother Shannon, and they had numerous hits after they released their debut album in 2002, with several songs entering Billboard's Hot 100 chart, including "Love Lust Faith + Dreams" at No. 6 in 2013, and "America" at No.2 in 2018.
His motivation to become successful came from having a not-so-happy childhood. It didn't take long for his father to leave the family after he was born on 26 December 1971, in Bossier City, Louisiana. It's one sore topic in his life that Jared never wanted to talk about, except for some rare moments including the press conference for a movie in Cannes.
He sarcastically shared that the last thing he heard from his father was 'I'll see you kid, just going to the store to get a carton of milk.' It wasn't a true story, as he was still a baby when his father left, and he never saw him again as his old man killed himself when Jared was eight years old.
Jared grew up as a military brat, as his family stayed with his maternal grandfather who was in the military at that time. His family moved to several places across the US wherever his granddad was stationed, until his mother married again. His stepfather, Carl Leto, adopted him and Shannon, but it's not known if Jared was close to him growing up; he never mentioned his stepdad in his acceptance speech when he won at the 86th Academy Awards. What was apparent from that speech was his close relationship with his mother, whom he described as a high school dropout, but a strong single mom who encouraged him and his brother to dream, and to work hard to fulfill it.
Due to his unstable childhood, Jared had a difficult time during his teenage years, as he was into drugs and was involved in petty theft at age 16.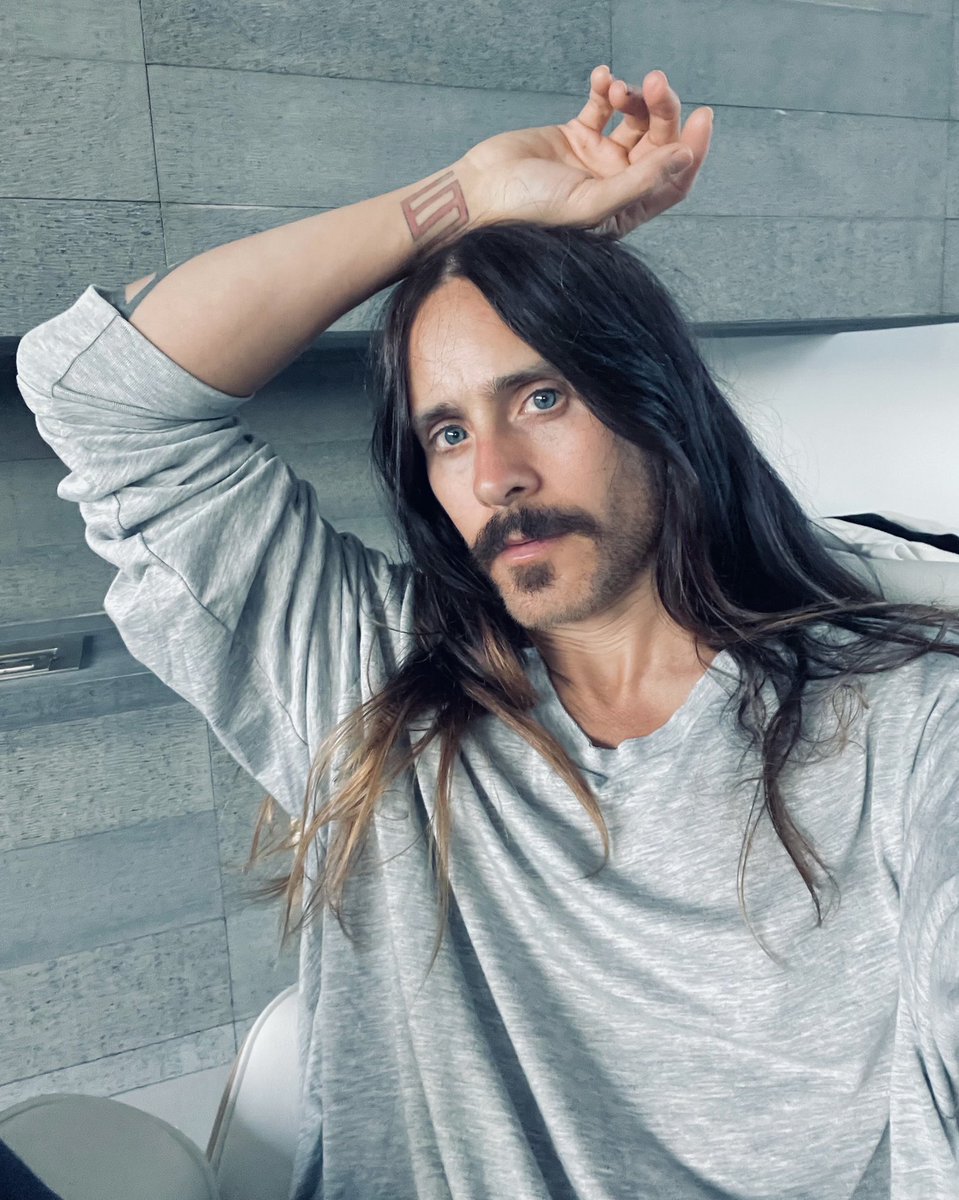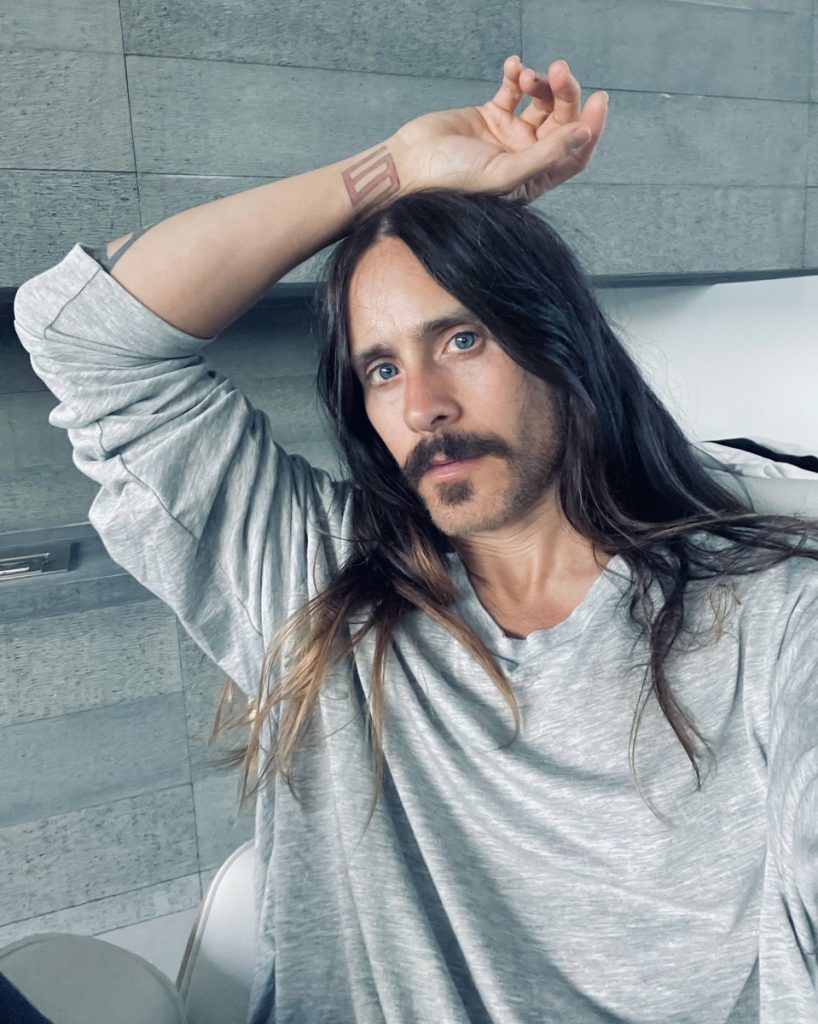 He only turned his life around when he had a scary moment involving guns and cocaine. He went back to school to become a director, but soon dropped out as due to his good looks, he was given an opportunity to be in front of the camera instead of behind it. His break-through role was in the movie "My So-Called Life", which catapulted him to a movie teen idol. It was during this time that he started dating beautiful women in Hollywood, and through the years, he's acquired an impressive dating history.
The women in Jared Leto's colorful life
He has a pretty long list of women he's been involved with, including hookups, flings and serious relationships; it had become a running joke that Jared had as many hairstyles as he had girlfriends, as  he developed a reputation for being a notorious playboy in Hollywood. Here are just some of the most talked-about women he's dated since he became an actor:
Soleil Moon Frye aka Punky Brewster "Puppy love" (1991)
In an era when social media wasn't yet available, fans relied heavily on reporters who waited in lobbies of hotels during important Hollywood events, or movie houses on premier nights.
Jared's first known public relationship with a celebrity was with Soleil Moon Frye, the star of NBC's TV sitcom, "Punky Brewster," which became popular with children. They were seen together when they attended the premiere of Vanilla Ice's romantic-comedy movie, "Cool as Ice," in 1991, but as they were still teenagers, the relationship didn't last long.
Cameron Diaz – "First fiancée" (1999 – 2003)
Jared wasn't involved with other known celebrities during most of the '90s, so he wasn't on the radar of the entertainment reporters until he started dating the Hollywood A-lister, Cameron Diaz, in 1999. Her blockbuster movie "There's Something About Mary" had just been released, and was followed by the movie "Being John Malkovich", in which her portrayal of a frumpy pet-obsessed wife won her numerous acting nominations.
Their relationship turned serious, as they were both in their late 20s, and ready to take it to the next level. They became engaged, with people around them celebrating their decision. However, fans were shocked that they ended the relationship in 2003, and while they didn't reveal the reason behind it, some were convinced that Jared was insecure with her success, and that became a problem.
It was during their four-year relationship that she was involved in an impressive line-up of movies which became either blockbusters or critically acclaimed, including "Charlie's Angels," "Vanilla Sky," "Shrek," and "Gangs of New York." Jared at that time was getting a reputation for being a great actor too, with his portrayal of off-beat roles in movies such as "American Psycho," "Requiem for a Dream," and "Panic Room," but his career didn't soar as high as Cameron's. Other sources said that it was their busy schedule that was the culprit, as they were spending more time in a year on movie sets than being together.
Coming from one high-profile affair, in 2004 Jared dived almost immediately into another one with Scarlett Johansson, although those close to them seriously doubted that the relationship would last long, because of the 13-year age gap, so fans weren't shocked when they broke-up after a year or so of being together. Their relationship could be described by a single photo that went viral – someone took the infamous pic of her trying to kiss Jared passionately, while he looked over her shoulder checking his 'phone.
It was quite obvious that he wasn't into her, as no sane guy would be distracted by other things while being kissed by someone like Scarlett Johansson.
Scarlett was first noticed when she played a significant role in Robert Redford's "Horse Whisperer" in 1998. Her career had just begun to take off when she met Jared, as she transitioned from teen roles to serious adult roles in movies such as "Lost in Translation" and "Girl with a Pearl Earring." She was at a vulnerable age, and those close to her felt that Jared was easily able to wrap her around his finger.
After their brief fling in 2004, they did reconnect in 2012; those 'in the know' thought that an older Scarlett would have enough confidence to handle a man like Jared, since she was then already a Tony Award winner as Best Actress for the Broadway play, "A View from the Bridge," and she also had an iconic role as the Black Widow in the Marvel movie franchise "The Avengers."
They were seen holding hands and getting lovey-dovey at the 2012 Democratic Convention, but while for some people love is lovelier the second time around, it wasn't the case for them. Apparently, the problem was still the same, as Jared wasn't as into her as she was into him. When Scarlett mentioned a past relationship in an interview with Cosmopolitan, she said, 'Long, long ago, I had someone in my life who was forever unavailable . . . but, like, so attractively unavailable.' The belief was that she was referring to Jared, particularly when she added that at the time she was in a relationship with that person, she lost herself and began to question why she was desperately taking a taxi at such an ungodly hour just to be with him. She knew that she needed to end that relationship, as the cycle would only continue, and she would eventually be left with nothing.
Ashley Olsen (2005, 2008, 2011)
Jared and his rock band, Thirty Seconds To Mars, had just released their second studio album entitled "A Beautiful Lie" in 2005, when he started dating Ashley Olsen. The relationship didn't last as long as they perhaps hoped, since at that time she was slowly easing out of her acting career. They had chemistry together, but sources said that the time wasn't right, as Jared had a full schedule promoting his album. In fact, his band set the Guinness World Record for having the most number of shows associated with a single album promotion during that year.
Along with her twin Mary-Kate Olsen, Ashley gained much popularity after appearing in the successful TV sitcom, "Full House," sharing the role of Michelle Tanner for almost a decade in the series. When they reached their teens, they appeared in numerous successful movies, and had a partnership with Dualstar, which produced TV movies that solidified their popularity.
Their interest switched to fashion, and they announced their retirement as actresses in 2012. The twins were successful in launching their luxury fashion brand, The Row, along with lifestyle brands Elizabeth and James, along with a more affordable clothing line called Olsenboye and StyleMint.
Jared and Ashley tried making their relationship work in 2008, and again in 2011, but for some reason it didn't work out. They parted on good terms since they gamely had their photos taken together by the paparazzi, along with Mary-Kate, during the Met Gala in 2018.
Lindsay Lohan "On and Off for years" (2006 – ????)
The Oscar winner was rumored to hook-up with singer-actress Lindsay Lohan in 2006, during the filming of their movie together entitled "Chapter 27." It was one of the most challenging roles that Jared took on, as he pulled a 'De Niro' in the movie in which he intentionally gained 50 pounds, or over 20kgs just to get the look and feel of Mark David Chapman, he who killed John Lennon.
It's called Stanislavski's method of acting, in which actors delved into a technique that involved sacrificing their mind and body to transform into the characters they portrayed. Robert De Niro had gained 50 pounds for the movie "Raging Bull," and was famous for it.
Rumors abounded that Jared and Lindsay were secretly dating for months – some sources even reported that they were planning to marry, this despite Lohan's notorious behaviour, including dating history. However, in an interview during the regular press junket, Jared said that he purposely didn't talk to Lindsay during the filming of the movie as it was necessary to get the real feel of his character. No confirmation or denial came from either camp, and people assumed that they dated after the movie was finished. Lindsay at that time was trying to get back to the glory days of her career, interrupted by a series of personal and legal issues. Producers were apprehensive about utilising her services, since they didn't know if they were going to get a sober Lindsay or not.
Fast forward to 2014 – Lindsay confirmed in an interview that she dated Jared on and off for years. When she was asked, she unequivocally said that he was good in bed.
Paris Hilton "Quintessential Hollywood fling" (2008)
Fans weren't surprised to see the headlines of Jared and socialite, actress-singer Paris Hilton hooking-up during the 2008 Sundance Film Festival. Two Hollywood big flirts meeting up in a festive make-believe event on a weekend would undoubtedly end up with a heavy make-out session, but then what? While so many movies were premiered that weekend in January 2008, reporters became more excited when they saw the two cuddling up at the Myspace Music night at Park City, Utah. Sources said that it wasn't the first time they'd made out, but it was the first time they were caught on camera. It wasn't anything serious, as it was just what they called the quintessential Hollywood fling between the rock star and the socialite.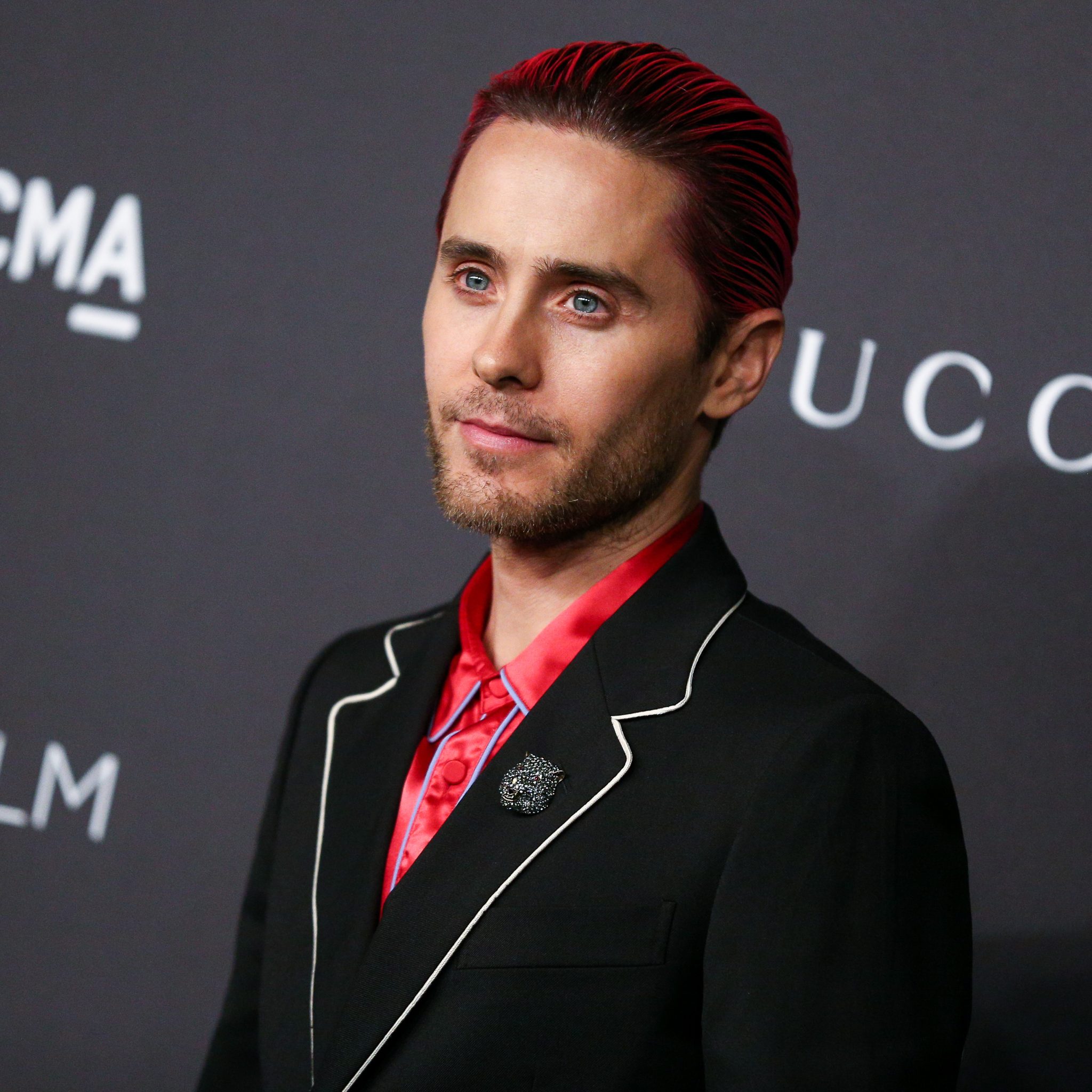 Nina Senicar and Katharina Damm "His European supermodels" (2011)
In 2011, Jared was noticed hanging around with two European supermodels. He was first seen buying coffee in Italy with the Serbian model, Nina Senicar, who was rumored to be his latest fling. After a month, Jared was with his rumored girlfriend, Danish supermodel/actress Katharina Damm, seen having a romantic stroll along the shores of St. Tropez beach. He was taking a respite from a fully-packed schedule he and his Thirty Seconds to Mars band had in their "Into the Wild Tour," which started in February 2010.
Jared and Katharina were seen again during the New York Fashion Week, at which a lot of stars were in attendance. However, the couple had a public spat witnessed by patrons of the New York restaurant The Darby; they were initially in a good mood seated in the main room, then they started arguing quietly, and eventually Jared needed to walk-off some steam in the hallway of the restaurant as their voices were getting louder.
They were again seen together that weekend, partying at the Standard Hotel during the Purple magazine party, but their relationship was said to be very on-and-off, and that was probably the reason why Jared was spotted with other girls during that time.
Chloe Bartoli "Friends with benefits" (2013 and 2018)
Tongues were set wagging when Chloe Bartoli posted photos of her and Jared out in a desert in October 2018. The celebrity stylist might have been flexing the connection on her Instagram account, but she wasn't in any of the photos in his Instagram account. It simply reignited rumors that they dated way back in 2013.
Chloe's name might sound familiar to those who followed the reality TV show, "Keeping Up with The Kardashians" – she was fingered as the reason why Kourtney Kardashian ended things with her husband Scott Disick, as Chloe was captured locking lips with Scott in Cannes. It seemed that Chloe was attracted to a specific type, because Scott and Jared looked uncannily similar to each other. Both were blue-eyed and had olive dark skin that they could pass off as doppelgangers.
🇺🇸🇺🇸🇺🇸🇺🇸 pic.twitter.com/an32eY4AqF

— JARED LETO (@JaredLeto) July 4, 2021
Chloe was first seen hanging out with Jared the morning after he won an Academy Award. People were suspicious at the level of closeness between the two, but some believed that they were just 'friends with benefits.'
People were tickled pink when they saw Jared with co-Academy winner Lupita Nyong'o from the movie "12 Years a Slave," making the rounds of numerous Hollywood events during the awards season in 2014. The chemistry between them was so obvious that dating rumors about them surfaced. It was fueled by Jared's acceptance speech in the Independent Spirit Awards night, when he was awarded the Best Supporting Actor, as he said, 'To my future ex-wife, Lupita, I'm thinking about you'; they were both believed to be single at that time since she'd parted ways with rapper K'Naan. Lupita said that what they had together was something 'that goes beyond the dating rumors, beyond all that.' She also said that Jared was so embracing of her and a different type of intimacy grew from that.
Miley Cyrus "Just sharing common interests" (2014)
While Jared was being linked to Lupita Nyong'o, he was also reportedly seen with Miley Cyrus, the "Wrecking Ball" singer. Entertainment site Us Weekly published an exclusive with the headliner, "Miley Cyrus, Jared Leto Are 'Hooking-Up,' Love Talking Art, Music." They reported that Miley stayed at Jared's place in Los Angeles in February 2014 – she was half his age, but it didn't matter to them since they were not looking for a serious relationship at that time. They were just enjoying each other's company and sharing common interests such as music, art, and nudity. Both artists were quite comfortable getting nude – the 'sleepover' was supposed to have happened after they attended the Clive Davis' pre-Grammy party that year.
Katy Perry "The Coachella date" (2014)
The eligible Hollywood bachelor continuously dated in 2014, including being linked to another pop superstar, Katy Perry.
The "Roar" singer had just ended her relationship with another musician, John Mayer, and was seen having fun with Jared at the yearly musical event, Coachella. They neither denied nor confirmed it, but they sure were extra-friendly. She was dating a lot of men at that time and it was probably her way of making sure she could move on from her previous relationship without taking anyone new too seriously.
Valery Kaufman – "On and Off" (2015 – present)
Even when social media became trendy and accessible, Jared never used it to post his dating status. The majority of his fans weren't aware that he had been dating Valery Kaufman in 2015, and while they were on and off for the first couple of years, people around them saw a positive change in Jared, and the relationship became stronger.
Valery is a Russian model and belonged in the top 50 models of the industry. When she decided to become a model many years earlier, she sent her photos to several agencies in the US, and the Ford Modeling Agency was the first to contact her.
When she arrived in New York to talk with Ford, she also met with other agencies, and eventually signed-up with Marilyn Agency, because of its European roots. A week after that, she found herself being part of fashion shows in the New York Fashion Week, and soon became the face of several luxury fashion brands.
Some people initially doubted the relationship, seeing that she's almost half his age, but since it's survived to this day, the controversial Joker in "Suicide Squad" possibly considers Valery as the love of his life. In 2020, rare photographs of them together surfaced online, seen entering a rock climbing gym, both in work-out clothes. They had already been seen earlier that year hiking together. Sources said that Valery had already met his mother which was a good sign that the relationship was getting deeper.
So, is this the 'real thing' for Jared, now aged almost 50? Well, one would think that he's had enough experiences to have some idea of his 'perfect match'!