Who has Jenna Ortega dated? Boyfriends List, Dating History
• Jenna Ortega is an American actress who first gained recognition for her role in CW Network's 'Jane The Virgin'.
• She made her acting debut in 2012 and later secured a lead role in Disney Channel's 'Stuck In The Middle', which won her the Best Young Actor Imagen Award.
• Jenna is also known for her roles in the films 'Iron Man 3' and 'Richie Rich', and for her role in the drama series 'You'.
• Jenna has been linked to her co-star in 'Stuck In The Middle', Isaak Presley, and to 'Shazam' star Asher Angel, although she has denied any romantic involvement with either.
• Jenna is currently single and has been actively promoting the prevention of the global pandemic.
Jenna Ortega is an American actress who first gained recognition for portraying the younger version of Jane in CW Network's romantic comedy series 'Jane The Virgin'. Born as Jenna Marie on 27 September 2002, in Coachella Valley, California, Jenna is the fourth of six children, to parents who come from predominantly Mexican and Puerto Rican ancestry.
Jenna has kept her early life and family in general away from public attention, and few details exist about either.
However, she did express an interest in acting from as early as the age of six, and by the time she turned eight, Jenna had begun auditioning for acting roles.
With the help of her mother and agents, Jenna made her acting debut in 2012, making a guest appearance in the CBS sitcom 'Rob', and shortly afterwards appearing in 'CSI: NY' as Aimee Moore in the episode 'Unspoken'.
In 2013, Jenna's film debut came in 'Iron Man 3', as the daughter of the Vice President, and she also landed a supporting role in the second and third films of the 'Insidious' franchise as Annie, which then landed her a recurring role as Zoe Leon in the Aussie series 'Rake'.
In 2014, he landed the role of Younger Jane in 'Jane The Virgin', but, despite gaining recognition for that part, Jenna's true breakthrough came when she was cast in the lead role of Harley Diaz in Disney Channel's 'Stuck In The Middle', spanning from 2016 to 2018, and which won her the Best Young Actor Imagen Award, establishing her firmly in a promising career on the silver screens and television.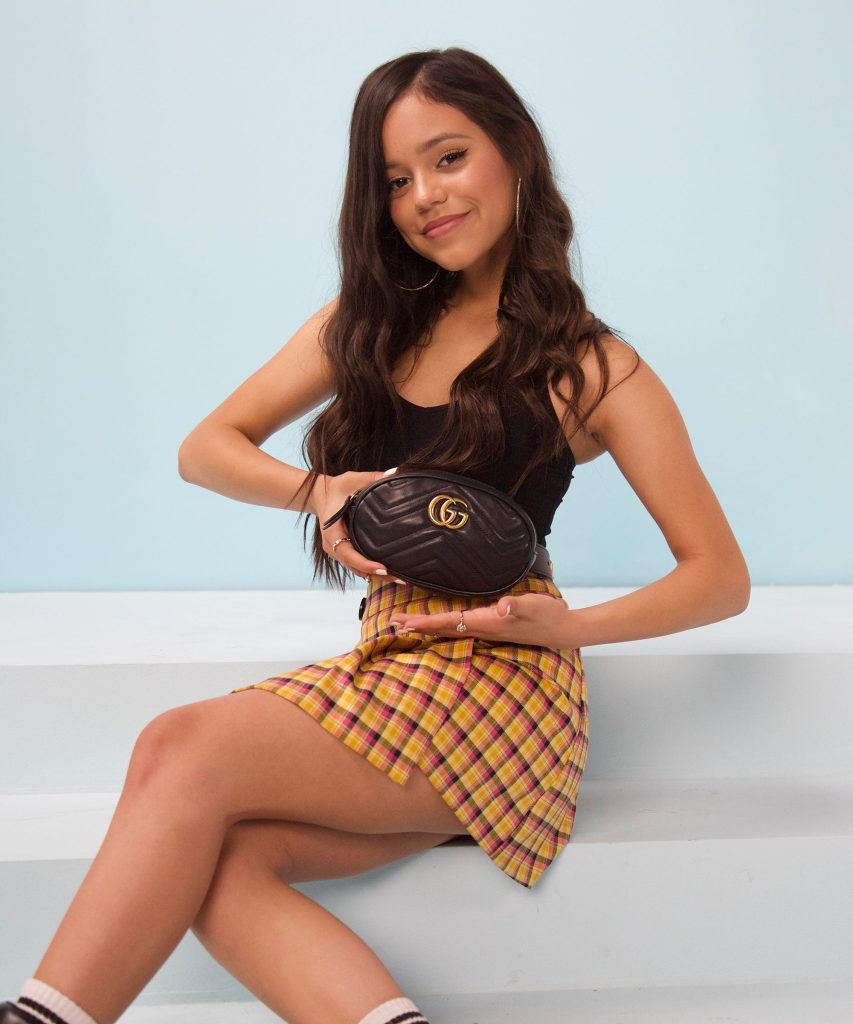 Concurrently she appeared in minor roles in several other productions, including the commercial failure 'Richie Rich', but following her success in 'Stuck In The Middle', Jenna proved her worth as an actress in the dramatic series 'You', which premiered in late 2018 and has so far stretched over two seasons.
Jenna can currently be seen in the film 'The Babysitter: Killer Queen', and has numerous projects planned for the near future, one of which is the upcoming fifth instalment of the 'Scream' film.
SCREAM! Truly the most special experience I've ever had on a set. I cannot wait for everyone to see what we've been working on these past few months, still in disbelief I got to be apart of something so incredible. https://t.co/6xDApWsUSY

— Jenna Ortega (@jennaortega) November 18, 2020
Despite being only 18 years old, Jenna has already achieved remarkable success in her chosen field, but when it comes to being mature, Jenna truly sets the example for young people. Not only is Jenna closely involved with numerous philanthropic projects, but she also uses her popularity on social media to influence positive change in the world.
However, considering how involved the young Disney actress is, and how busy her schedule appears to be, it is no wonder that her romantic life has apparently suffered from it.
Despite the interests of fans, and their hopes of seeing Jenna find love, she has yet to be involved in a serious relationship, or at least one that has gained some public attention.
Despite being one of the more attractive rising stars of Hollywood, as well as a style icon on the red carpet, Jenna recently confirmed that she is single – though some mild rumours concerned with her supposed love life exist, as of late 2020, she's denied any romantic involvement, although not too convincingly…..
… celebrity followers gossip suggested that something might be brewing behind the scenes of 'Stuck In The Middle.
Apparently spending a lot of time together off-screen, Jenna and her co-star, Isaak Presley, who plays the role of her brother, were rumored to have a romantic involvement in real life. However, the two denied that anything ever happened, and that they have the same brother-sister friendship in real life that they share on-screen. Nothing romantic seemed to be going on between them, and there was never any evidence to suggest otherwise.
In 2018, Jenna sparked rumours of a romance with the star from 'Shazam', Asher Angel, and although explicitly denying dating him, there is some evidence suggesting that they may have simply kept their relationship private – considering how reluctant Jenna is on sharing any details, it would not be much of a surprise. Not only did Asher slip up in a live interview, frankly admitting that he has a girlfriend, but it was at a time when the two frequently appeared together on social media, and spent some time together.
Asher quickly denied his claim, after answering a question posed about his recent romantic interest by a fan, saying that he was tired and mistaken, claiming that he doesn't have a girlfriend, though his first answer could be more truthful. The attended a fashion show together, sharing the event on their Instagram stories, making it seem as if something sweet and romantic brewed between them.
They were then seen together at Just Jared's 2018 Halloween Costume party, wearing matching outfits, Jenna dressed-up in a very accurate Arianna Grande costume, and Asher her companion as Arianna's boyfriend at the time, Pete Davidson. The two made their red carpet debut together, keeping each other company at the 'Venom' premiere.
If they were a couple, it seems that they've separated, but since nothing official happened between them anyway, they didn't need to make the break-up official.
Isn't 8️⃣1️⃣ is 1️⃣8️⃣!!!!! LUV U <3 #AsherAngel #HappyBirthdayAsher @AshersAngels
🔥🔥🥳🥳😘 pic.twitter.com/rb9RQCHViv

— Asher Dov Angel 😏 (@Miojocremoso1) September 6, 2020
Their sudden split inevitably promoted more speculation, as gossipers and fans wondered what happened between them.
In 2017, Jenna appeared in a music video created by YouTuber Jacob Sartorius for his song 'Chapstick'. Although the video suggests that the two might be in a relationship, sharing a date on the streets of New York City and kissing in one scene, the two never dated in real life. Jenna explicitly denied the rumours that soon followed the video, but it couldn't keep fans from shipping their relationship.
Regardless of what her fans or those of Jacob want, Jenna kept her relationship with Jacob strictly professional. Other than these instances, it doesn't seem as if Jenna has so far had any interest in finding romance, and considering how dedicated she is to her art and work, it would take a lot to grab the 18-year-old star's attention, never mind winning her heart. All the most recent reports about Ortega's love life suggests that she is single.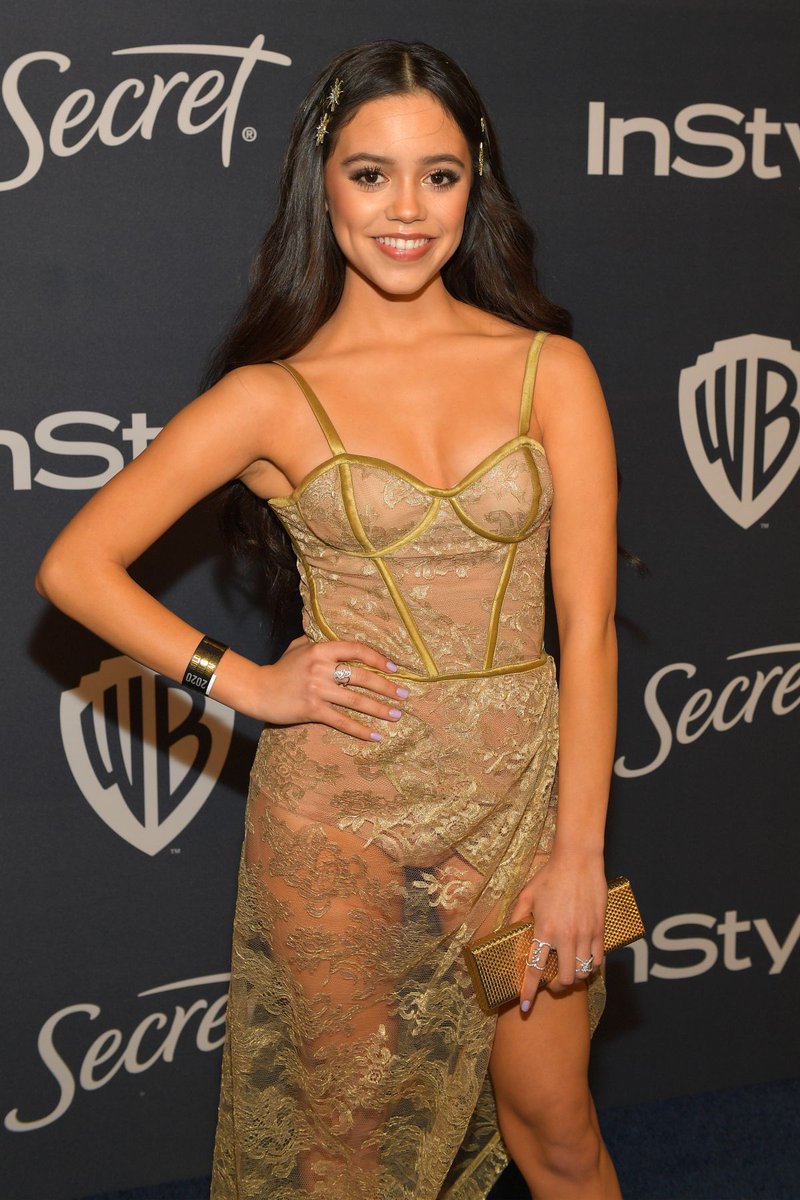 While she is currently busy promoting the prevention of the global pandemic, urging people to avoid spreading the virus, it doesn't seem that she has any interest in changing her status just yet. However, fans are keeping their fingers crossed and hopes up, believing that the young actress might soon cross paths with her very own Prince Charming, and at least give them something to talk about!