Who has John Mayer dated? Girlfriends List, Dating History
John Mayer is an American singer-songwriter and record producer, who won a Grammy for Best Male Pop Vocal Performance for the song, "Your Body Is A Wonderland," from his debut studio album "Room for Squares," released in 2001, and which charted at No.8 on the Billboard 200. Although his succeeding studio albums were in the top two spots on the Billboard 200 chart, and were certified either gold or multiplatinum by the Recording Industry Association of America, his first remained his best-selling album, with over 4.4 million copies sold in the US, as of 2014.
His success as an artist and brilliance as a musician was often eclipsed by his personal life, as he had become fodder for gossip with his loose lips and hook-ups. Fans had a hard time keeping track of his conquests, as he moved on from one woman to the next at a pace one could expect from what the media had dubbed him as – the Hollywood playboy. As a serial dater, he certainly left a trail of broken hearts, and the list here might be lacking, as he once said in his Instagram show "Current Mood," that the number of women he slept with was around 'a soft 500.'
Tune in to @JimmyKimmelLive tonight to see the very first performance of 'Last Train Home.' And thank you for the immense love and support for the new track. This is all feels very exciting because of you. pic.twitter.com/4ZnA6y1U7v

— John Mayer (@JohnMayer) June 7, 2021
Vanessa Carlton
People who didn't know about a Mayer-Carlton hookup would be clued in upon watching the movie "Pitch Perfect 2," when one acapella group sang "A Thousand Miles" in a riff off about songs of artists who dated John Mayer. Vanessa Carlton rose to fame in 2002, with the release of her signature song that reached No.5 on the Billboard Hot 100, and became 2002's sixth most-played song on US radio.
With John and 21-year-old Vanessa making waves on the music scene at around the same time in 2002, it was likely that they dated. The "Ordinary Day" singer made it official by announcing it on her site message board. However, the couple lasted less than a year, with Vanessa calling John a 'bad breaker-upper,' which means he ended the relationship by saying those mean things that people usually don't mean, but in his case, he really meant them. Simply put, he was a jerk about it.
Jennifer Love Hewitt
When he stepped out with Jennifer, it was rumored that the song, "Your Body Is A Wonderland," was written about her. It was obviously a compliment, as the song was released in 2001, so it was not about her.
She also denied it, saying 'My body is far from a wonderland', and added it was more like a pawnshop, with lots of interesting things put together that it might probably excite you if you looked closely, but not so much. John cleared up the misconception, and said the song was about his first girlfriend when he was 14, and that he originally called it "Strawberry Wonderland".
Jennifer Love Hewitt is an American actress, whose breakout role was as Sarah Reeves Merrin in the teen drama series "Party of Five" (1995-1999). It was followed by hit movies such as "I Know What You Did Last Summer" (1997), and "Can't Hardly Wait" (1998), that established her status as a sex symbol. According to the media, 'every girl wanted to be her and every boy had a poster of her on his wall.' With her No.7 ranking on FHM's Sexiest Girls in 2002, it was no wonder that John had his eyes for her. However, their affair was short-lived, as he went on his concert tour.
Rhona Mitra
Fans of "Party of Five" were feeling a little creeped out when in 2005  it was rumored that John was dating Rhona Mitra, as she also appeared in the popular series, and her character became the love interest of Hewitt's character's ex-boyfriend.
The fling lasted for a few months, although it wasn't confirmed, as the British actress-model kept mum about it.
Jessica Simpson
Jessica Simpson is an American singer-actress, whose image of a dizzy blonde was cultivated in the reality show "Newlyweds: Nick and Jessica" (2003-2005), with her then-husband, and it added to her popularity. Her role as Daisy Duke in the "Dukes of Hazzard" (2005) further cemented her sex symbol image.
John and Jessica met for the first time at the annual Grammy's party thrown by Clive Davis in 2005, when she was still married to the former 98 Degrees' lead singer, Nick Lachey. She was flattered when he told her how much he admired the song "With You" that she wrote, and she started receiving notes from him that became more intimate as time passed. After her divorce was finalized in 2006, she began dating again, and one was John, whom she said wanted to have all of her or nothing. She described him as someone who would 'walk into a room and pick up his guitar and you'd swoon,' and she made it her mission to know the man behind the guitar.
https://www.instagram.com/p/CP0bhUvMWZn/
They only went public with their relationship after dating secretly for several months. Being with him made her feel unsure of herself, as she said 'I constantly worried that I wasn't smart enough for him…he was so clever and treated conversation like a friendly competition that he had to win.' It came to a point that she had to ask a friend to check her text for spelling and grammar so that she wouldn't disappoint him. Her anxiety led her to rely on alcohol to mask her nerves. When he noticed her growing dependence on it, she said he gave her Xanax rather than getting her professional help. She said he loved her in the way that he could, and she loved that kind of love for a very long time. Reportedly, John broke up with her nine times through emails – all this and more was in her 2020 memoir, "Open Book."
The couple had an on-off relationship for five years, but getting back together was finally off the table after John's 2010 Playboy interview. He talked about their sex life, and said 'Yeah, that girl is like crack cocaine to me… Sexually it was crazy.
That's all I'll say. It was like napalm, sexual napalm…' He even said being with her made him want to say, 'I want to quit my life and just fuckin' snort you. If you charged me $10,000 to fuck you, I would start selling all my shit just to keep fucking you.'
She knew he was obsessed with her emotionally and sexually, as he often told her that, but hearing him say all this was shocking, to say the least. It embarrassed her, as her grandmother would know about this. She said, 'A woman and how they are in bed, is not something that is ever talked about.' Although they stayed in touch after their break-up, she finally deleted his number from her phone after this. John had since apologized to her, but she didn't accept it, saying that she's just going to let that go, as that part of her life was over.
Cameron Diaz
In 2007, after he broke up with Jessica Simson, John started dating Cameron Diaz, a retired actress best known for her roles in "There's Something About Mary" (1998) and "Charlie's Angels" (2000), who had just ended things with Justin Timberlake.
It was said that she was in New York filming "What Happens in Vegas" around that time, and the couple was caught at NYC's Brewery Hotel being 'super flirty', and were 'all over each other.' They walked holding hands along the street looking smitten with one another, constantly 'nuzzling.' They looked playful while having cocktails and dessert at the French-Vietnamese restaurant called Indochine on Lafayette Street. The two had known each other for years, and had hung out before with mutual friends, but this was the first time it was just the two of them. However, it was just a short fling, as nothing more came of it.
Minka Kelly
Interestingly, in the fall of 2007, John dated another of "Charlie's Angels", as Minka was part of the 2011 television remake of the 1976-1981 series of the same name although the show was canceled after four episodes due to low ratings. Just like the show, their affair was also short-lived, but they remained friends. The "Friday Night Lights" star told a couple of her friends about it, but didn't want to make it public just yet.
https://www.facebook.com/TheList/photos/a.32451738085/32451943085/
Even after they called it quits, she was spotted at his L.A. concert in December, and went with him to the after-party, where they were caught getting cozy in a booth. They were also seen having breakfast together a few days later, and then having drinks in West Hollywood's Sunset Marquis Hotel.
Jennifer Aniston
Jennifer Aniston is an American actress, best known for her role as Rachel Green in the hit NBC sitcom "Friends," which lasted for 10 seasons from 1994 to 2004. She received her motion picture star on the Hollywood Walk of Fame in 2012, and became one of the highest-paid actresses in the world in 2018. She married Brad Pitt in 2000, and they looked so perfect together that they were known as Hollywood's golden couple. After their divorce in 2005, fans were on the lookout for the guy who would make her fall in love again.
John met America's sweetheart in 2008 at an Oscar party; she said that she barely knew his music at that time. Nobody knew exactly when they started dating, but they were first spotted together in April in Miami where she was filming "Marley & Me."
He had a standing reservation at the hotel Jennifer was staying at for the duration of the filming. The two were caught kissing at the bar during the wrap party at the Nikki Coconut Grove.
They continued to spend time together, and Jen even became a fixture backstage at his concerts in Orlando, London and California. In August, they broke-up, and John held a press conference in New York as he said, 'I ended a relationship to be alone because I don't want to waste somebody's time if something's not right.' Jen said they still loved each other, but had come to a place in a relationship when they realized that they needed to do something else. They reconnected after a month, as they were seen having dinner together then later celebrated his 31st birthday at the Grand Havana Room. He talked of Jen as someone who really knew him, and had his back. They spent the New Year together in Mexico, and he was with her during her birthday in February. He showed up at the Academy Awards in 2009 as her date, and was with her during the Vanity Fair Oscar Party, but their relationship went no further than that.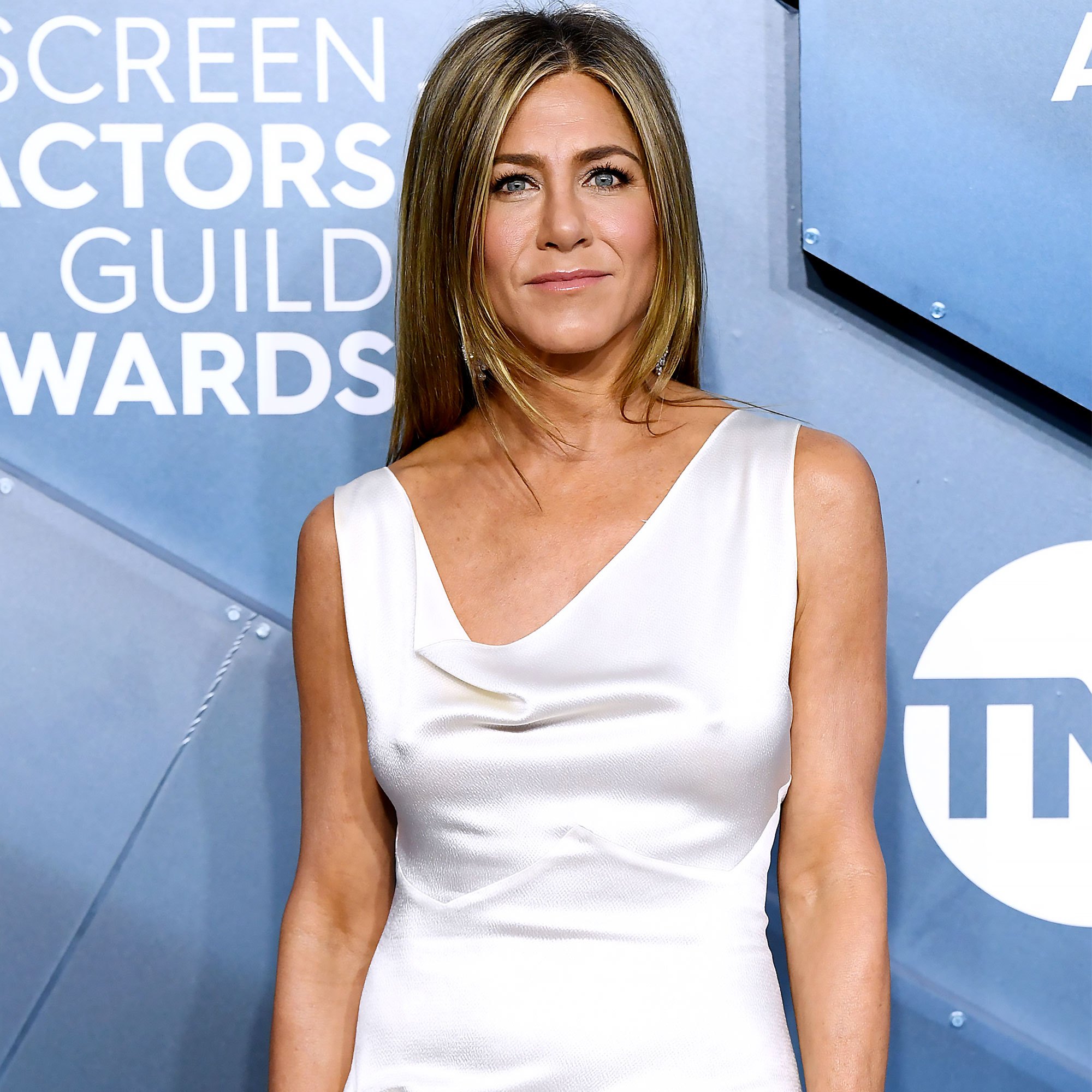 He later said that what they had was pretty intense, and had this to say about her, 'Have you ever loved somebody, loved her completely, but had to end the relationship for life reasons?' He did have some not-so-nice things to say about her as well, as he said, 'The brunt of her success came before TMZ and Twitter. I think she's still hoping it goes back to 1998.' Using Twitter was a big difference between them as Jennifer apparently thought his 'involvement in technology was courting distraction.' Although he'd always be sorry that they didn't last, he said he couldn't change the fact that he needed to be 32, whatever that meant.
Rashida Jones
In 2009, he was rumored to be dating the American actress, Rashida Jones, who's also music legend Quincy Jones' daughter, when he was seen with her in October at the Chateau Marmont at Sunset Boulevard, where he gave an impromptu performance. According to her rep, the two were dining separately with friends, however, a few days later they were caught arriving together at a charity event in Beverly Hills, to which her people continued to call it merely a coincidence.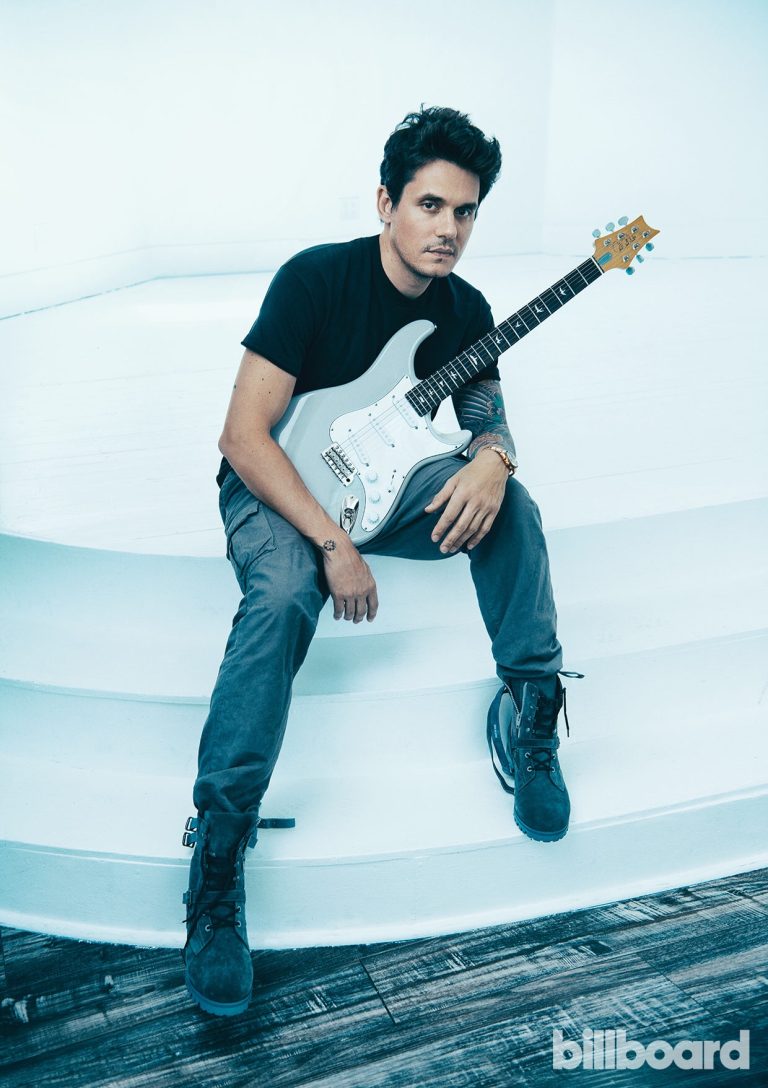 Taylor Swift
In March 2009, John tweeted about waking up to a song that wouldn't leave his head for three days straight, and that meant it was good enough to finish. He called it "Half of My Heart", and expressed his desire to sing it with Taylor Swift.
Most people thought that what they had was a mentor-mentee relationship, although there was some speculation that the two were dating. It wasn't until Taylor released "Dear John," the fifth track in the "Speak Now" studio album in October 2010, that their relationship was confirmed. The lyrics went, 'I lived in your chess games but you changed the rules everyday…' and 'don't you think nineteen is too young to be played by your dark twisted games, when I loved you so?' The "Look What You Made Me Do" singer is known for writing songs on past loves, and it didn't take long for fans to connect the song to Mayer.
His reaction to the song was not good, as he felt humiliated by it, and said it was a lousy thing for her to do, as it was undeserved. When asked about the age gap – he was 31 while she was 19 at that time – he said he didn't want to get into that.
Taylor Swift Taylor Swift
at the age of 23 at the age of 31 pic.twitter.com/oqE59V0ksd

— Benedickt || STREAM evermore (@LoverWillow13) June 10, 2021
Swifties were quick to note that the song, "Paper Doll" (2013) was full of Taylor references, and they didn't like it. However, it didn't make them as mad as he did when he made fun of the lyrics of her song "Lover" (2019), during his Instagram show. The two dated briefly from December 2009 to February 2010, but it seemed that the bitterness lasted for a decade. Her fans didn't let up on him when he opened his TikTok account in March 2021, and he addressed the "feud" saying 'She's an artist. I'm an artist. Everybody stop, nobody's got cancer.' He further said, 'We're rich people who get to live out our dreams. Let's just stop it. I'm a musician who's bigger than one song or one record.'
Miley Cyrus
When John thought no one was looking, he kissed the 18-year-old Miley Cyrus backstage at the Grammy Awards in 2011. Reportedly, she was rubbing his back before it happened, and slapped his butt afterward telling him, 'You rock!' However, Miley's people denied this rumor.
Katy Perry
John and Katy had an on-off relationship from 2012 to 2016, but still considered to be one of the longest he's had. He and Katy wrote and recorded the song "Who You Love," the sixth track from his "Paradise Valley" album (2013).
In "The Ellen DeGeneres Show," she talked about the connection she had with John Mayer, and how it was like being with someone who understood things, without her having to verbalize it. She respected him as a musician, so collaborating with him on the song made her feel excited, and doing the music video was a lot of fun. He used to call her "Prism" – she released an album named "Prism" in 2013.
The two called it quits when they couldn't overcome their differences, as they're both strong-willed. She said there were no hard feelings or bad blood between them, but she's sure there would be inspired songs and she was right. "Still Feel Like Your Man" (2017) was about her as he said, 'Who else would I be thinking about?' when he was asked who the song was for. The time he had with Katy seemed pretty special, as he said not having dated a lot of people in the last five, six years was a testament to the fact that it was his only relationship. Considering his track record, it was a big deal.
In July 2017, during her 96-hour YouTube livestream, she was asked by James Corden to rank three of her celebrity exes in bed, and she put John Mayer at No.1 followed by Orlando Bloom then Diplo. In response, John said he'd hack this game: 'I'm 39. I remember 32. I don't wanna do it again.' He clearly regretted giving that Playboy interview in the past, and didn't want to make the same mistakes talking about his sex life.
Kourtney Kardashian
When rumors of him dating the "Keeping Up With the Kardashians" star started circulating in 2019, he was quick to clear things up. During his interview with Andy Cohen on his radio show, he jokingly said, 'I've got to be honest with you, little suspicious about the origin of the story,' and added that it's diabolical and genius if it came from her camp. His take on this was that when there's gossip about two people and there were photos of them together, it would get real and suggestive, and then if he really dated her, everything would fall into place.
Apparently, he crashed a GQ party and ran into Kourtney there. When she walked up to him while he was with the Scorpions' bass player, he told her 'Kourtney, walk away. He's going to try to get you into a video.' The only thing that upset him about the rumor was that he supposedly said upon seeing Kourtney, 'It was sweet serendipity running into you.' He said it was something he would never say, as it was 'hyper-corny.'
In 2018, he wasn't shy about admitting he could have sex with somebody at any moment, as being famous meant he had access, but he also said, 'The older I get, the less desirous I am of unsheathing new body parts.' He recalled going to an Oscar party in 2016, and upon seeing the American actress, Scarlett Johansson he said to himself, 'She wants nothing to do with you.' It was the first time it happened to him, as he usually felt very optimistic when attending parties. He was actually relieved by that, and had a blast at the party, as he had come to a realization that by default, most people were not into him.
Maybe that last comment should have been written the other way round!?