Who has Julian Edelman dated? Girlfriends List, Dating History
Julian Edelman is a retired American Football wide receiver and a punt return specialist for the New England Patriots in the National Football League (NFL). Through his 12 years as a professional athlete in the league, he helped his team win three Super Bowl championships in 2014, 2016 and 2018, and was also named the Most Valuable Player (MVP) on his last trip to the Super Bowl in 2018.
Julian was born on 22 May 1986, in Redwood City, California, to parents Frank Edelman and Angela Gole Edelman. He and his two siblings, Nicole and Jason, came from a mixed lineage of European roots, including English, Scottish, Greek, and German. His parents owned and ran a small business in the San Francisco Bay Area. Initially his parents raised him as a Christian even though his father was a Jew, albeit non-practicing. However, Julian chose to be identified as a Jew, and it was evident from the Israeli-American pin that he wore on his helmet in some of his games, and he even wore cleats with printed Hebrew words to honor the victims who were killed during the 2018 synagogue shooting in Pittsburg.
The 5ft 10in return specialist knew from the get-go that he didn't have enough skills to make it as a quarterback in the NFL, and prepared for the possibility of playing in another position when he went pro. While playing for three years at Kent State University, Julian also practiced hard on playing various positions, and prepared his body for it. However, he wasn't invited to the NFL Combine in 2009, but during a Pro Day in March of that year, he had a record of 3.92 seconds in the short shuttle run and it was 0.4 seconds faster than the record achieved by those who attended the NFL Combine. The New England Patriots took an interest in him and initiated private workouts to check out his skills. Julian was then chosen as the 27th pick during the seventh round of the NFL Draft, the 232nd pick overall.
Julian proved to be a great choice for the team, as he turned out to be one of the main reasons why The Pats dominated the NFL for several years. He had beaten the odds and provided major help in securing some of their championship rings, including his magnificent performance in his team's comeback effort during the Super Bowl LI.
His football career ended with his retirement announcement on 12 April 2021, with a personal stat of 36 touchdowns, 620 receptions, and 6,822 receiving years.
Julian Edelman's choices of women and dating scandals
Aside from having the opportunity of earning a huge amount of money, one of the perks of being an NFL star is having access to exclusive events and parties, where lots of beautiful women are in attendance. Julian Edelman took advantage of this fringe benefit, and became one of the NFL's notable party boys. He became a top trending topic on social media too, not only for his football achievements, but also for his lifestyle and the company he kept. The wide receiver was reported to have dated many women, and been involved in several controversies, including the Tinder scandal, partying with college kids at a frat-like party scene, sexual assault charges, and paternity allegations.  Here are some of his most talked-about dates and dating rumors: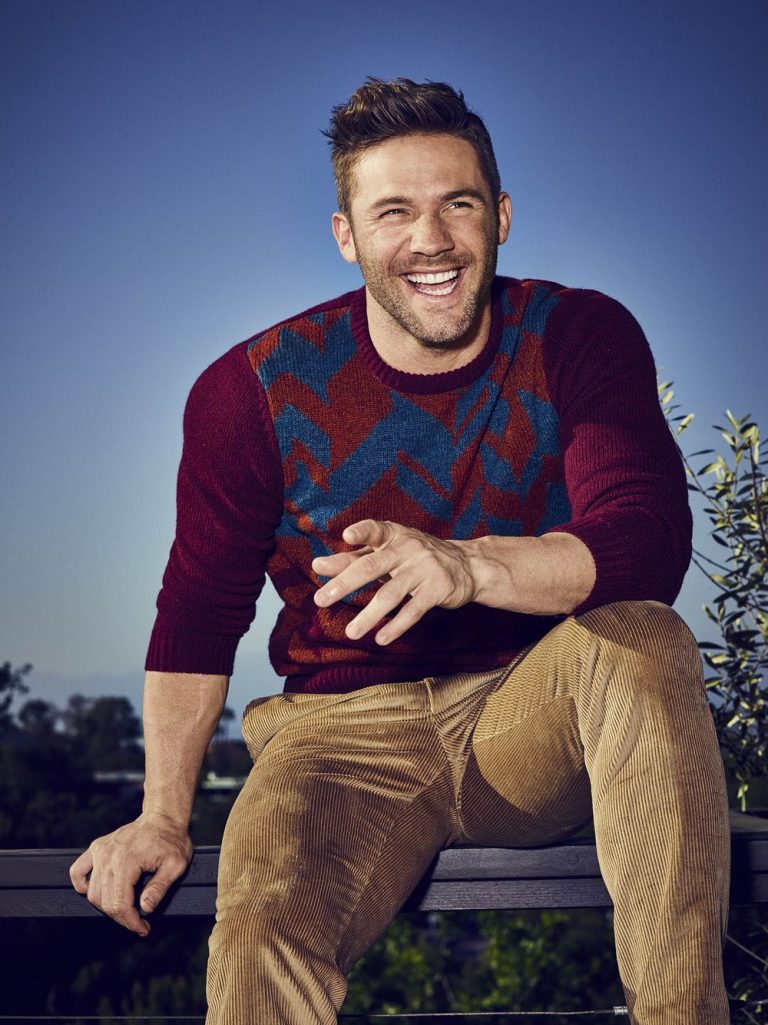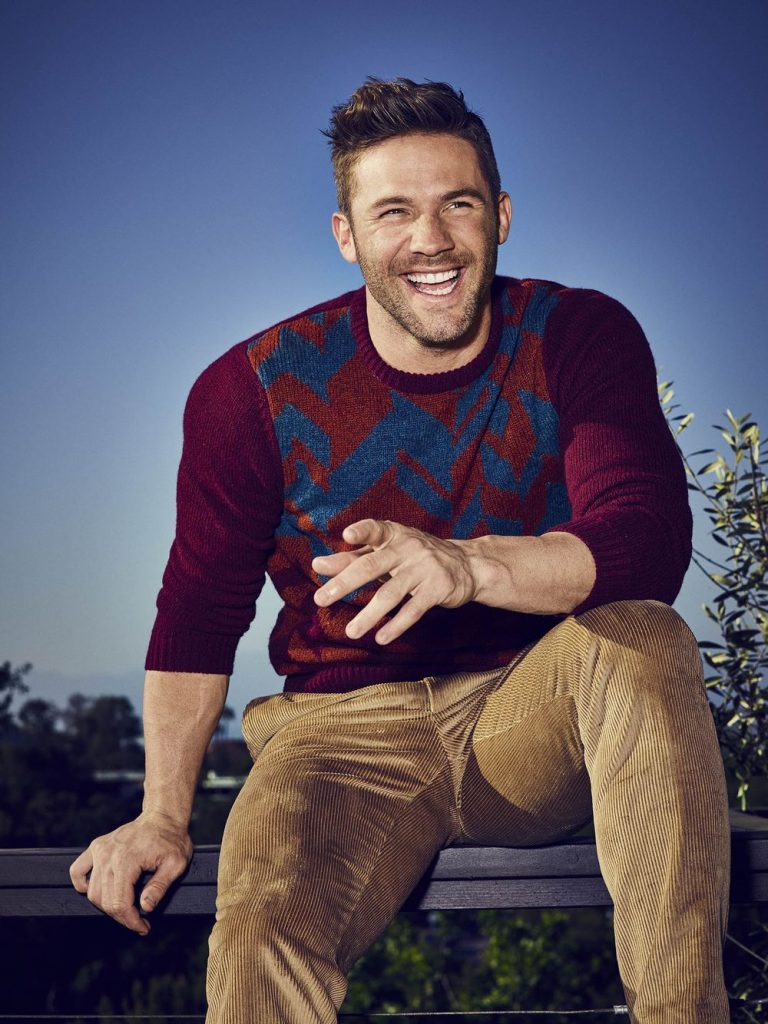 Jacqui Rice – High School sweetheart
Even back in high school, Julian found himself entangled in complicated situations such as dating a beautiful girl named Jacqui Rice, whose father was perceived by many as the greatest wide receiver in NFL history, Jerry Rice. Jacqi's father wasn't very fond of him, and so Julian wouldn't dare enter their house whenever he picked her up. It seemed that he was quite terrified of Jerry, who intentionally wasn't nice to him as most fathers were to the boyfriends of their 16-year-old daughters.
Julian and Jacqui weren't schoolmates, but they lived in the same area when they were growing up. They met during their eighth grade in the non-profit organization Pop Warner Little Scholars, Inc. which promotes football, cheerleaders and dance programs in the US for kids aged five to 16 years old. Julian was a member of the football team, while Jacqui was with the cheerleading team. They quickly became friends and dated for a while, even attending each other's prom night and other school dances. Like most high school relationships, it didn't last long enough for them to witness together his rise as a football star in the NFL, but have remained friends to this day.
Fast forward to 2017 – Julian wrote in his book, "Relentless: A Memoir," that when he visited Jacqui during his rookie season as a Patriot, Jerry's attitude toward him was still the same. When they met at the Kentucky Derby that year, his teammate Tom Brady told Jerry, 'I hear Jules spent a lot of time at your house when he was a kid.' Julian recalled that Jerry laughed when Tom teased him about it, but he wasn't really sure if Jerry found it funny. However, there was a photo of Jerry smiling with left his arm around Julian's shoulders taken during the event.
AnnaLynne McCord – First celebrity dating rumor (2014)
It wasn't a surprise anymore that with his good looks and his growing career with the Patriots, Julian would turn heads even off the football field. He caught the interest of the actress AnnaLynne McCord, who was reportedly flirting with him via Twitter.
AnnaLynne was first known as the brutal sociopath in the fifth season of the TV medical series, "Nip/Tuck" a,nd was then cast in the US adaptation of the Mexican telenovela "La Heredera", "American Heiress."
Her popularity increased when she was included in the TV series "90210," a teen drama aired from 2008 to 2013, a reboot of the original series "Beverly Hills 90210."
The dating rumor about them started in December 2014 when AnnaLynne made a special shout out to Julian, tagging him on her tweet, 'Big thank u to @Edelman11 for making me lose my voice #SCREAMING his entire 56-yard run for a much-needed #TOUCHDOWN.' The tweet came with a photo of her pouting as if giving a kiss. Julian responded by tweeting back, 'lol so many Pats fans at the game. Was like a home game.' She closed the Twitter convo by telling him she was so proud that many Patriot fans came to watch the game, and again thanked him for being amazing.
Tongues started wagging that the two were dating, fueled by the fact that she and actor Dominic Purcell who had been a couple for three years called it quits around that time, so she was single again. Fans felt that something was going on between the two, as AnnaLynne even traveled to San Diego that weekend just to watch him play.
Big thank u to Julian Edelman for making me lose my voice #SCREAMING his entire 69 yard run for a much needed #TOUCHDOWN New England Patriots NFL #AnnalynneMcCord

Posted by The AnnaLynne McCord on Monday, December 8, 2014
Neither party ever confirmed nor denied the rumors, but if the friendship leveled up to something serious, they kept it low-key, or nothing came out of it.
Ella Rose – His baby mama (friends with benefits since 2014)
Fans were shocked one day that a woman named Ella Rose claimed that she was impregnated by the NFL star. She filed a paternity suit in the Los Angeles County Superior Court in July 2016, naming Julian as the father of her baby
Not much information was available about Ella except that she's a Swedish model, and only became known when she made the paternity claim. Julian initially contested the claim, denying that he was the father of the baby. However, it didn't take long for him to recant his initial press release; apparently, Julian and Ella dated casually after they met in 2014. and enjoyed the status of friends with benefits for almost two years. Entertainment writers speculated that the initial denial was because they weren't romantically involved, and by the time she found out that she was on the way, he was officially dating someone else.
The good thing about Julian was that he decided to be there for the baby. When Ella gave birth on 1 December 2016, he flew to L.A. from Foxborough just to be there and meet the daughter they named Lily Rose. He came into an agreement with Ella to share parenting duties.
Julian said it's quite a huge challenge to provide Lily all that she needed, with the kind of careers he and Ella had, but he knew that he wasn't living just for himself anymore. He said that he would make sure to manage his time better, so he could shower his daughter with love and affection.
Sabrina – His Tinder fiasco (2015)
Being tall, young, rich and handsome, Julian could easily land any girl he wanted, but he never thought that one day he would wake up to find that a photo of his sleeping face would go viral on social media. After a Super Bowl win, it was his right to celebrate non-stop, but his hook-up for the night named Sabrina uploaded a photo of them together with Julian sleeping on the bed at her side, with the words, 'Just fucked Edelman no lie.' It's not every day that a girl could brag about her "accomplishment," so she took the opportunity to let the world know via the dating app Tinder. She was apologetic afterwards when it went viral not because it became a scandal but mostly because she received angry messages from other players voicing their disapproval of her. She's reportedly one of the groupies who used to hang out with the team whenever they decided to party.
Club owners around Boston encouraged each other to ban her from their establishments. Sabrina wasn't fazed about it, and said she talked to friends working at some of the bars in the area, and she's still welcome. Julian never talked about it, as advised by his PR team.
Adriana Lima – His Victoria's Secret Angel (2016 – 2017)
When the baby scandal came out, people were curious as to how it affected Adriana Lima, Julian's rumored girlfriend at that time. Sometime in July 2016, Julian and Adriana were seen strolling along Harbor Square holding hands, and later dining at the Straight Wharf Restaurant in Nantucket, Massachusetts. They met through a common friend and Julian's teammate Rob Gronkowski, when they were both having fun but with separate groups in Miami, Florida. Fans were ecstatic that another power couple from the football and modeling industry was born, saying that it could rival the fascination that the public had with Tom Brady and Giselle Bundchen's relationship.
Adriana Lima is a supermodel born in Bahia, Brazil, and who was raised by a single mom. At age 15, she won Ford Supermodel of Brazil pageant, and finished as the runner-up in the Ford Models' Supermodel of the World competition in 1996.
When she signed up with the Elite Model Management, she left Brazil and made New York City her home base in the US. She has since then appeared on many catwalks of high-end fashion houses, and become a global ambassador of numerous brands. However, Adriana was best known as a Victoria's Secret Angel, and was part of the luxury lingerie brand fashion shows for almost two decades. She also dabbled into hosting and acting, which increased her popularity even more, aside from becoming one of the highest-paid models in the world, according to Forbes.
The wide receiver and supermodel tried to keep their relationship low-key, but that was quite an impossible task. Each of them has a high-profile personality that anything they do lands on the news sites. At the time they met, she was already divorced from another professional athlete, former NBA player Marko Jaric, and has two children with him, while Julian just discovered his impending parenthood with a girl he casually dated in the past. However, Julian's paternity claim scandal didn't hinder their burgeoning relationship, even when Adriana was seen with Ryan Seacrest and Justin Bieber, and people thought it was over between her and Julian.
✨✨ still dreaming about my magical week in Cannes ✨✨ pic.twitter.com/6uA7ZlilVx

— Adriana Lima (@AdrianaLima) May 21, 2018
However, she said that they weren't romantic dates, and further elaborated that she considered any guy smaller than 6ft 7ins as a friend, and nothing more!
Julian and Adriana were seen together numerous times in public, and fans were enchanted by the couple's interactions. They were caught on cam kissing and hugging when the New England Patriots sealed a spot in the Super Bowl after winning the AFC championship in 2017. She was heard proudly referring to Julian as 'My lover', while wearing his hat during the game to show her support. Everything seemed to be going great between the two, but they called it quits after a year citing conflict of schedule, and not enough time to work on their relationship.
People close to the couple allegedly said that Adriana wanted to have more children, but Julian, being a new father, wasn't inclined to grant her request. Other media outlets said that his Dad duties to his new daughter complicated things between them. No one offered to elaborate on the issue from both sides. Not too long after they separated, Adriana was seen dating another baller, Matt Harvey, the pitcher of the Los Angeles Angels. Julian, on the other hand, focused his time between his games on his new daughter.
When everyone thought that was the end of it, another scandal erupted. Apparently, Matt was suspended for a few days after failing to show up for one of his games. He was drinking heavily the night before the game, and people suspected that the reason for the alcoholic binge was the sighting of Julian and Adriana flirting at Rihanna's MET Gala after-party. They were seen leaving the event together, and fans later discovered that Adriana unfollowed Matt on Instagram. The assumption was that Julian and Adriana reconciled, but apparently not.
Daiane Sodre – Current girlfriend (2018, 2020 – present)
Fans believed that Julian has a thing for Brazilian models, as his new girlfriend, Daiane Sodre, also hailed from Brazilas did Adriana Lima. They were first rumored to be dating back in 2018, when spotted hanging out at the beach in Martha's Vineyard during the summer of that year. However, they were never seen together again aft,er that and fans speculated that whatever the couple felt toward each other had fizzled out, or it was just a plain hook-up. Then in 2020, Julian and Daiane were back on each other's radar, as they posted comments back and forth on their social media accounts.
Daiane Sodre is a fashion model from Baixa Grande, with parents Analia Silva and Julio Sodre. She came from a big family, the youngest of 12 children. Her parents named her after Diana, the revered Princess of Wales, who inspired her to become a devoted spokesperson for non-profit and charitable organizations, such as Larger Than Life USA, Dara Institute, and Love Together Brazil. Her modeling journey started in 2011, when discovered by Dilson Stein, the same person who scouted supermodels Gisele Bundchen and Alessandra Ambrosio. Since then, she's appeared on the cover of high-end fashion magazines including Vogue, Elle, Maxim, and L'Officiel. Due to her exotic looks and charming presence, she's been part of many catwalks of huge fashion houses such as Oscar de la Renta, Christian Siriano, Ralph Lauren, and Giorgio Armani. This wasn't her first rumored celebrity romance either, as she had been linked to singer Joe Jonas, and rapper A$AP Rocky in the past.
Sometime in 2020, Julian was spotted having fun with Demi Lovato in a Miami Club, after the Super Bowl, but rumors of them dating were shut down immediately by people close to them, saying that they were only friends.
Apparently, they were hanging out because Demi is a close friend of the cover girl who was said to be Julian's current apple of the eye. When Daiane uploaded a series of black and white photos for the #challengeaccepted movement on social media, Julian liked and commented, 'Linda," meaning "beautiful" in Portuguese to which she replied with 'obrigada,' which means "thank you." It might just be an innocent exchange of pleasantries, but fans believed that the two reconnected.
True enough, Julian would sometimes post a series of emojis on her Instagram photos while recuperating from his knee injury and she would reply or comment with something on his Instagram photos. While there's no official declaration that they're together as a couple, it's widely accepted that the two are dating. After he retired from professional football, he said that he has more time to focus on taking care of her baby girl, meaning his daughter Julian. also recently declared that he wanted to find someone that can be a good stepmom to his daughter. Sources close to them said that he wanted to keep everything private to prevent the media frenzy. So how this works out is yet to be seen.