Who has Justin Bieber dated? Justin Bieber's Dating History
Since his somewhat forceful appearance on the world stage in 2007, Justin Bieber has been the dream crush for almost every American and Canadian teenage girl. His popularity is still growing, gaining more and more fans of his talent, while his personal life is also one of the most discussed topics of tabloids around the world.Then, Justin gives a lot of reasons for gossip and hot headlines.
Born in London, Ontario Canada, on 1 March 1994, Justin Drew Bieber was raised by a single mother, Pattie Mallette, a devout Christian, and her parents, Bruce Mallette and Diane M. Henry Mallette. Justin's father left Pattie when their son was only six months old, so Pattie had to hold on trusting it was God's decision, and she would bear the responsibility all alone. Justin attended St. Michael Catholic Secondary School, but left for Atlanta in 2007 skipping a lot of his classes, to record his first songs in the studio of Raymond Braun Media Group (RBMG).
As a 'a faithful adherent of Christianity', Justin attended church in Atlanta, as he did while living in Canada, and it was there that he met Caitlin Beadles. Caitlin didn't know about Justin's intention to become a pop star, but he eventually shared with her that he was reached by Scooter Braun, a talent agent, who found his videos on YouTube and recognized that Justin could be the next top pop singer. At first, Caitlin and Justin didn't have any trouble dating, when their relationship started at the beginning of 2008. However, as Justin's schedule became tighter, they both realised that they had little chance of spending a lot of time together, and decided to split, yet remain good friends.
However, at the end of 2009 Justin and Caitlin had decided to give their relationship another chance, and dated for a couple of months; bear in mind that Justin was still just 15. During that period Caitlin was injured jet-skiing, and Justin gave her a shout-out while he was on stage at the MTV Video Music Awards, wishing her to get well as soon as possible.
Nevertheless, the couple decisively split at the end of 2009, yet Justin has always been very open about his relationship with Caitlin, admitting that he wrote several songs inspired by his romance with her; he's also said to be good friends with Caitlin's brother, Christian. In 2019 Caitlin was invited to attend Justin's wedding. Caitlin likes horses, owns her own dogs' rescue shelter – "Caitlin's Vine Of Bravery" – and calls herself 'an ambassador of Jesus'. Caitlin then dated actor Christian Fortune in 2012, and she was also rumored to have had affairs with Collin Joiner, and Luke Parker, a contestants on the show "Bachelorette".
From 2009 to 2010 Justin, had a relationship with popular American singer Jessica Jarrell. As both aspiring singers were signed to the Island Def Jam Music Group, they met while recording in the studio, and Jessica later opened Justin's shows during his My World Tour.
Their relationship had a chance while both of them were quite busy working, as they both understood what it took to make their dreams happen: hard work, sleepless nights, world tours, etc. In July 2009 they recorded the collaboration "Overboard", which was re-mastered in January 2010 and released in March 2010, and was then included in Bieber's album "My World 2.0".
While they dated, Jessica also tried herself as an actress, appearing as Claire in Nick Cannon's "School Gyrls" aired on Nickelodeon in February 2010. Justin appeared in the movie as a guest star, along with other celebrities such as Soulja Boy and Kristinia DeBarge. After Jessica and Justin broke up, she briefly worked as a model, and then released her promo album "Almost Love (24/7)" by the end of 2010. She appeared in the episode "Cupcake Couture" of the game-show series "Cupcake Wars" in 2012. As of 2020, Jessica has developed her singing and modelling career, also supporting the "Black Lives Matter" movement.
Justin is reported to have had several encounters from 2009 to 2010, while he was still dating Jessica Jarrell. He is rumored to have dated Mandy Rain, also known as Amanda Rose Moseley, as she also starred in the movie "School Gyrls". The original script had a scene in which Justin and Mandy were supposed to kiss, but eventually the scene wasn't shot. However, some sources state Mandy and Justin were excited to portray a mutual love interest on screen, so was definitely some chemistry between them. Nothing is known about Jessica's reaction to those rumors.
While shooting his "One Time" music video in November 2009, Justin met Kristen Rodeheaver. It's known that Justin chose her to appear in his video after only seeing her photo, not even meeting her in real life. They were seen together after filming was over, and  these facts made a lot of people think that they dated, however, nothing was ever officially announced. In 2014 Kristen married Sean McDow – Justin's mother had present at their engagement party.
While dating Jessica, Justin was also suspected of cheating on her with Jasmine Villegas, known as Jasmine V. Justin met Jasmine in February 2010 when they both worked on the music video "Baby", which is still one of Bieber's most recognized hits, and is even called his signature song. As Jasmine played Justin's on-screen love interest, they were supposed to have a kissing scene, but it didn't make to the final version of the video. They appeared together at the Kids Choice Awards in March 2010, and then Jasmine landed another role in Justin's music video "Eenie Meenie", filmed in April 2010. Their real relationship is reported to have started in September 2010, when paparazzi took a photo of them kissing in the backseat of a Honda. It was clear then that Justin was no longer dating Jessica Jarrell, even though Justin and Jasmine both insisted that they were 'just good friends'. In October 2010 Jasmine was seen with Bieber at some shows of his My World Tour, and it was noticed that they had matching necklaces; in 2012 Jasmine confirmed they were dating, obviously not secretly.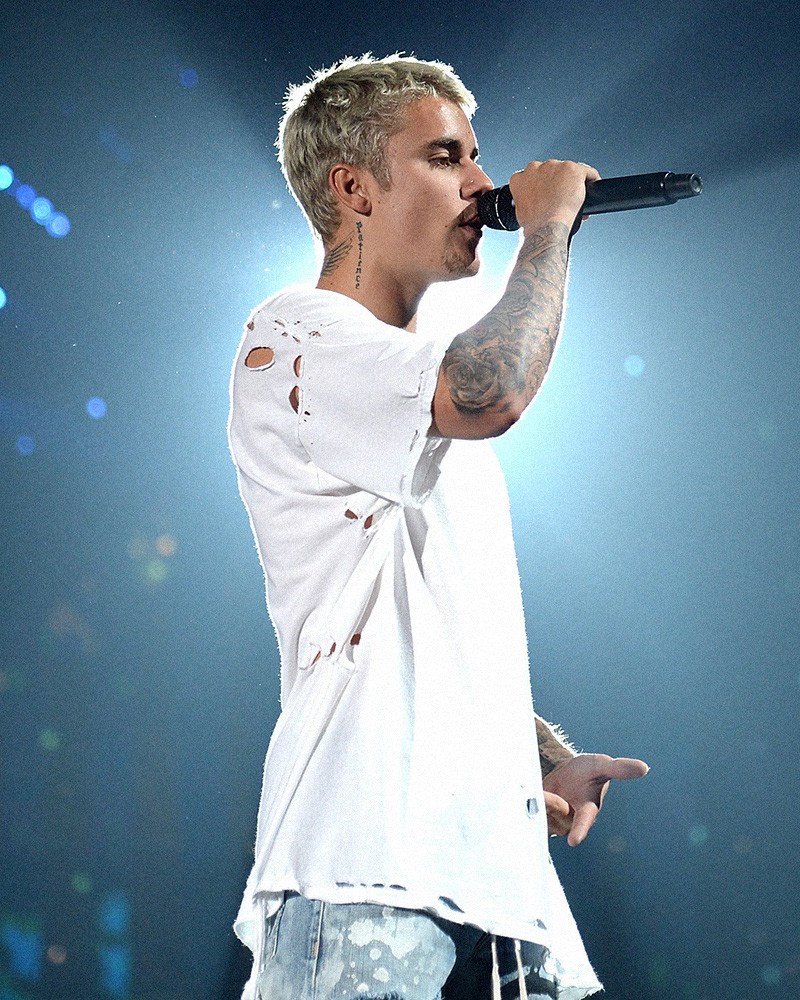 After a long story of hook-ups and break-ups with Jessica Jarrell and Jasmine V, Justin met Selena Gomez, not supposing that their subsequent on-again off-again relationship would last long. Justin first mentioned that he liked Selena when interviewed on 101.3 KDWB in July 2009. Selena is two years older than Justin, and often said that she treated him as her younger brother while they worked with the same manager, Scooter Braun. Towards the end of 2010 Justin and Selena were seen many times walking together, holding hands and hugging, but Selena insisted that they were 'just best friends', and wanted to protect him as her 'little brother', as she said during her appearance on "The Ellen DeGeneres Show". More photos of them together were posted online in January 2011, and they appeared as an official couple in March 2011 at the after party of the Academy Awards ceremony. Even though Selena received death threats from Bieber's fans, it didn't stop her from posting photos of them enjoying a vacation in Hawaii. She also removed the purity ring she had worn since she was 11, which supposedly meant that she lost her virginity while having a romance with Justin.
After a year and a half of cloudless dating, Selena posted a photo of a daisy with the caption: 'Loves me, loves me not', which instantly sparked gossip about trouble in her relationship with Bieber. Later Justin was rumored to have had encounters with popular American singer Miley Cyrus, Barbara Palvin, a Canadian singer, and Australian model Miranda Kerr, who is 11 years older than Justin. However, official sources still claimed that he was dating Selena; they were seen kissing at the San Antonio Spurs vs L.A. Lakers basketball game, so their fans could sleep tight, until in August 2013 when Milyn "Mimi" Jenson, a former nursing student, opened up about her one-night-stand with her favorite singer. In December 2012, Lil Twist, a rapper who appeared to be Milyn and Justin's mutual friend, introduced them to each other, and they spent a night in the Beverly Hills Four Seasons hotel. 'He offered me a drink… I'd only taken two sips before we started messing around. Suddenly we were kissing and I started to take off my clothes, it was a natural thing', Mimi shared her memories in one of the episodes of "Bad Girls Club: Miami", in which she appeared in 2013.
She also said that she hated to be the girl that broke-up Selena and Justin, however, they had already separated, and never stated Mimi to be the reason for their split.
Even though Justin Bieber was one of the invited guests at Selena's 21st birthday party in 2013, they were said to be 'just friends'. Certainly Justin didn't waste time, and was spotted with UK singer Ella-Paige Roberts Clarke, glamour and adult model Jordan Ozuna, actress Jacque Pyles, and Cailin Russo, a model and singer and the daughter of Scott Russo, the frontman of the band Unwritten Law – Cailin appeared in Justin's music videos "Confident" and "All That Matters". Another encounter Justin apparently had happened at the end of 2013, when he was noticed with another glamour and adult model, Brazilian Tati Neves.
The year of 2014 was full of headline of Justin, first claiming Rita Ora was Justin's next love interest. The couple were seen together enjoying a dinner at a restaurant, and then teasing their fans with hints of them dating again. The duo collaborated together singing the classic ballad "All My Life", while being live on Snapchat.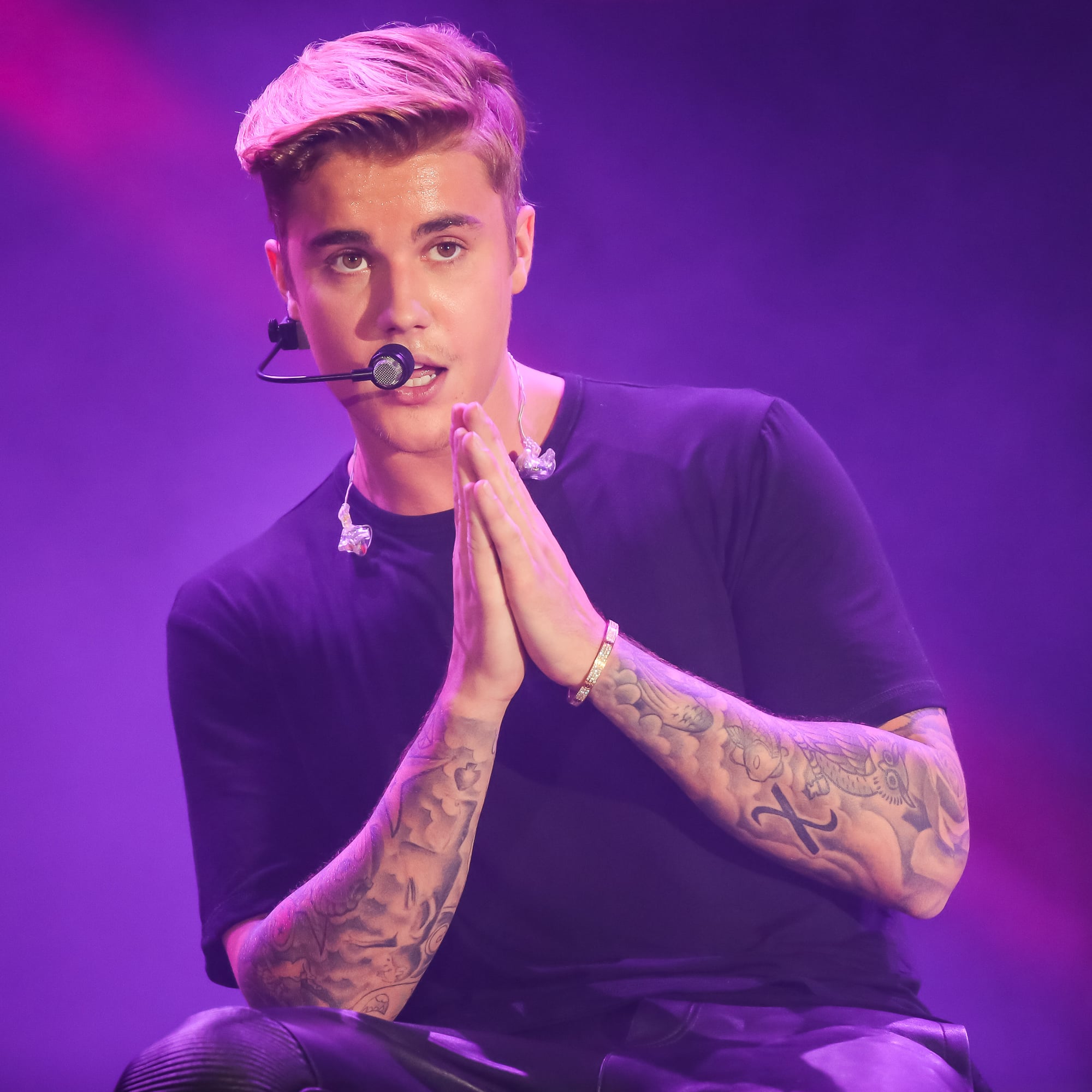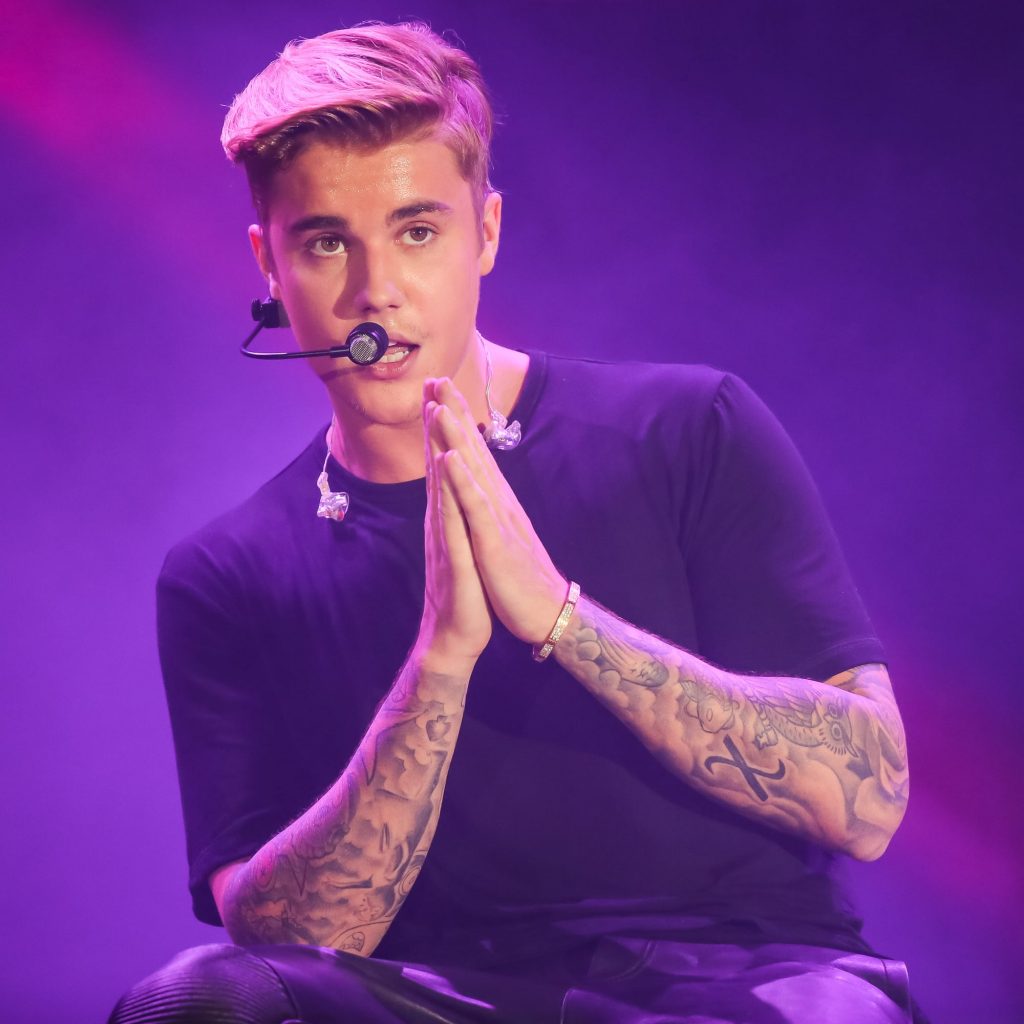 In April Justin was caught with another glamour model, Chantel Jeffries, at the same time that he posted his mutual photo with Kylie Jenner, starting rumors about their alleged encounter flooding the internet. In May Justin was seen with Adriana Lima, a popular model of Brazilian descent, but no proof of an affair appeared in the media. On 24 May Justin was seen with yet another model, Yovanna Ventura, so the tabloids had another bone to gnaw. In July American adult model Kayla Phillips enjoyed at least a hug with Justin, and in August he flipped over to Alyssa Arce, another adult model. On 30 September, Justin was spotted having dinner at a restaurant with Kendall Jenner, and the list of models who dated Justin in 2014 was finalized with the name of Scarlett Leithold, who was spotted with the Canadian singer in November.
Selena and Justin were said to hook up again at the beginning of 2015, after having a romantic trip to Paris in September 2014 – one wonders where he found the time! Even though Justin messed up with several models after that trip, Selena and Justin officially dated from then, however, Justin was once again spotted with Kendall Jenner in January 2015.
This article from 2014 talks about Selena being there with me. https://t.co/Jr2AE0brY2

— Justin Bieber (@justinbieber) June 22, 2020
Selena's former friend and the star of "Keeping Up With The Kardashians" was said to chase Bieber a lot in 2014, which later caused fights between Justin and Selena. Nevertheless, Kendall seemed to let Justin go in February 2015, but that very month Justin met Hailey Baldwin, his future wife. No rush – let's get back to another hot year for Justin, 2015, which was full of rumors and short encounters. In March while watching a baseball match, Bieber sat on the lap of Ashley Moore and kissed her forehead, twice. The same month he was reported to have split from Selena, who then started dating American producer Zedd, born Anton Zaslavski.
On 25 March, Justin was spotted with adult glamour model Lira Galore, and then in May with Shanina Shaik, an Australian model. From September to November, Justin had an affair with Jayde Pierce, a model from London, who according to several sources he dated while still linked with Hailey Baldwin. At the end of November, Justin hooked up with Kourtney Kardashian, then ended the year with Laura Carter, a British TV personality, who is eight years older than Justin.
In March 2016 Selena was seen on Justin's show apparently wearing his flannel shirt, the same month he also re-posted one of their old photos in which they were kissing, and captured it with one word: 'Feels'; Selena liked that picture, and the happy fans were sure the two were dating again. However, in July 2016 Justin had a short relationship with American model Nicola Peltz, then got cozy with Sofia Richie, the younger sister of Nicole Richie, and youngest daughter of singer Lionel Richie. Justin and Sofia dated from July to September 2016, despite the rumors of his affair with Sahara Ray, a glamour model, in August. No need to say Justin was no longer linked with Selena – she started dating rapper The Weeknd – born Abel Makkonen Tesfaye – later in 2016.
The year of 2017 was the last 'active' year for Justin, as he focused on his relationship with Selena once again, and then finally settled down with Hailey Baldwin.
However, before becoming a family guy, he was rumored to have an encounter with Michelle Cardona, a professional volleyball player from Puerto Rico, and was also spotted with Gabriella Lenzi, a Brazilian model and actress. In June 2017, Justin dated Audreyana Michelle, a then 21-year-old American model, breaking up with her for Paola Paulin, a Mexican actress, who Justin dated in July. In September 2017 the never-resting lover Bieber had an encounter with Fiona Barron, another Mexican model, before in October  Justin and Selena Gomez started dating again.
Justin's relationship with Selena seemed quite successful – they celebrated the New Year together, posting a lot of mutual photos and liking each other's posts on Instagram. However, when Hailey Baldwin appeared on the horizon, Justin couldn't resist. He broke up with Selena to start dating the daughter of the actor Stephen Baldwin, youngest of the Baldwin brothers, having Alec, Daniel and William as his older siblings.
In May 2018 Justin and Hailey announced they were together, in August became engaged, and on 3 October 2018 the couple married.
In November 2018 Justin posted a photo on his Instagram account, thanking his fans for congratulating him on Thanksgiving Day, adding that it was his first time hosting a thanksgiving dinner: 'First thanksgiving as a married man, first time hosting thanksgiving. First time both sides of the family has come together. Relationships are hard and love isn't always easy, but thank you Jesus for showing me how!', he wrote on his social media account.
As of 2020, Justin and Hailey are still together, enjoying family picnics or riverside walks. 'I still can't believe u chose me as hailey bieber !!', Justin wrote in the caption to another photo of them enjoying a sunny day in the backyard of Justin's mansion. Hailey still works as a model, with such fashion designers as Tommy Hilfiger, Ralph Lauren, Philipp Plein and many others.
A final settlement for Justin? Given his past, perhaps you shouldn't hold your breath.