Who has Katy Perry dated? Boyfriends List, Dating History
Katheryn Elizabeth Hudson, popularly known by her stage name Katy Perry, is an American singer, songwriter, and 'American Idols' judge, who requires no formal introduction. With a reputation that precedes her, Katy's popular music captivated a large mass of fans and followers from around the world, making her an influential cultural figure and role model for countless teenagers everywhere.
Despite her ever-growing fame, there are many obscure secrets about the pop diva that some of her loyal followers might not know, especially concerning her love life, though one might be underestimating the loyalty of her loving fans. Of course, they might also know about her troubled beginnings, and her spectacular flight to stardom. Born 25 October 1984, in Santa Barbara, California, to strict Pentecostal Pastors Mary Christine and Maurice Keith Hudson, Katy and her siblings lived reclusive lives.
🤎 @LOFFICIELUSA pic.twitter.com/HAkH6Zlp8X

— KATY PERRY (@katyperry) June 1, 2021
Growing up, Katy was restricted to only listening to gospel music, living under odd rules like referring to deviled eggs as angeled eggs instead. Katy's love for music, however, couldn't be stopped, as she discovered other genres through her friends. Under the influence of her older sister Angela, Katy took an interest in singing and by the age of nine, her parents had incorporated her into their ministry.
She began her first vocal lessons, and for the next eight years, Katy performed in churches and religious events for her parents. During that time, she attended numerous Christian schools, and at the age of thirteen received her first guitar.
By then, Katy had already begun writing her own songs, sometimes performing at events to support her parents. About her youth, Katy remarked that she tried to be a typical Californian girl, taking up surfing, roller skating and skateboarding.
Her younger brother David, recalls her as being tomboyish, yet her image was key to her phenomenal rise to fame. Perry achieved her GED requirements at age fifteen, having dropped out of high school during her first year to pursue her music.
She caught the attention of Red Hill Records, who signed her for the recording of her debut self-titled album, released on 6 March 2001, though despite her talent and training, it was a commercial failure. Katy moved on, turning to the kind of genres her parents would never approve of, and recorded her second album, 'One of The Boys'.
Despite delays of several years, with hit songs like 'I Kissed a Girl' and 'Hot n Cold', Perry was bound for stardom, and it was clear that she would become controversial entertainment for the gossipers. So Katy's love life since rising to fame, has given her adoring fans a lot to talk about.
However, only a select few might know that Katy had a suspected relationship before Russel Brand made his appearance.
Of course, as Katy grew in fame, becoming the prolific and beautiful pop star we know today, who received numerous accolades, some things just fade out of the picture.
Following the release of her second album in 2008, Katy continued her success with 'Teenage Dream' in 2010. Her latest albums, 'Prism', 'Witness', and her 2020 release 'Smile', achieved the same astounding success, as Perry became one of the best-selling artists of the new era.
With her career booming, Katy's love life also blossomed. However, compared to many other flirtatious celebrities, Katy's romantic interests might seem subtle.
A Teenage Dream
Katy's earliest suspected hook-up took place shortly before she landed a record deal at Capitol Records and rose to fame. At the time, Katy was  recording her second album, performing as a background vocalist for various artists, and recording soundtracks for films.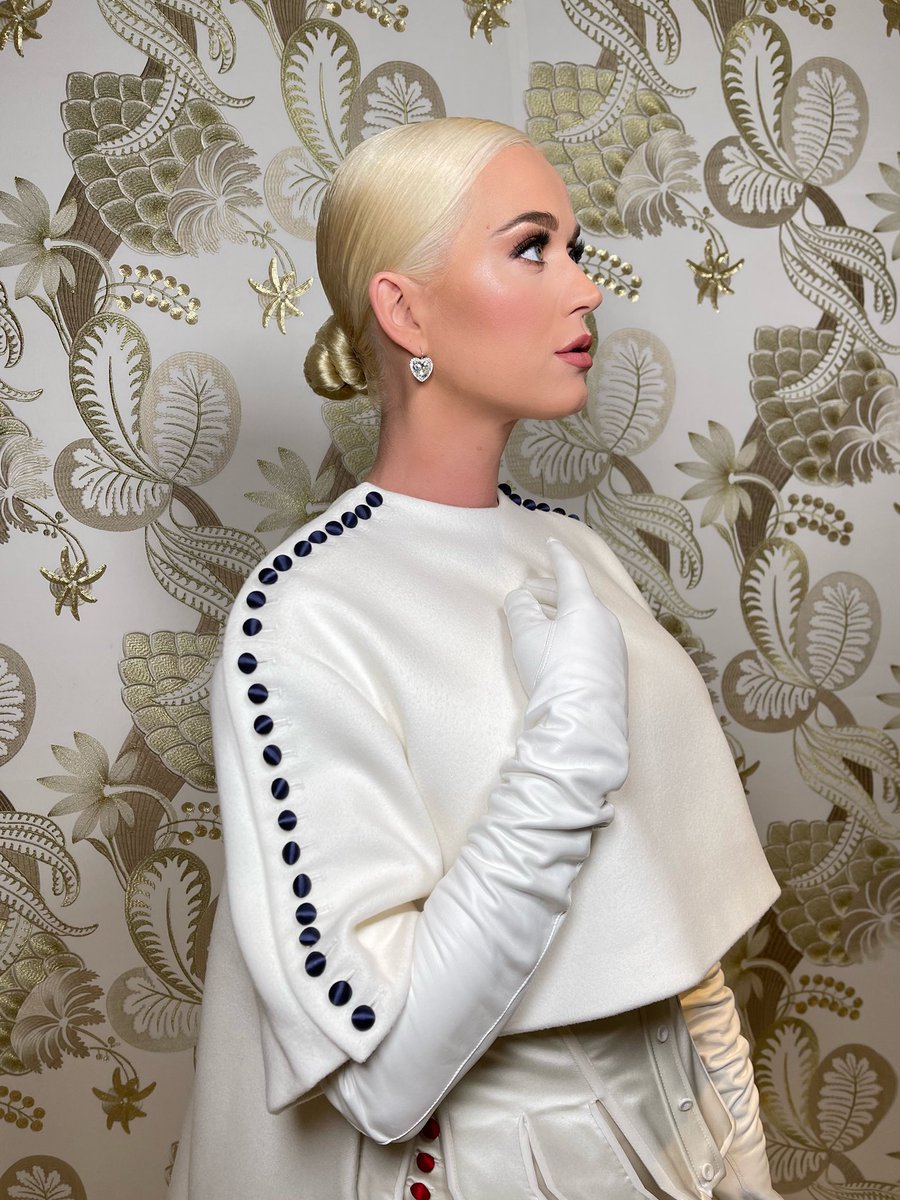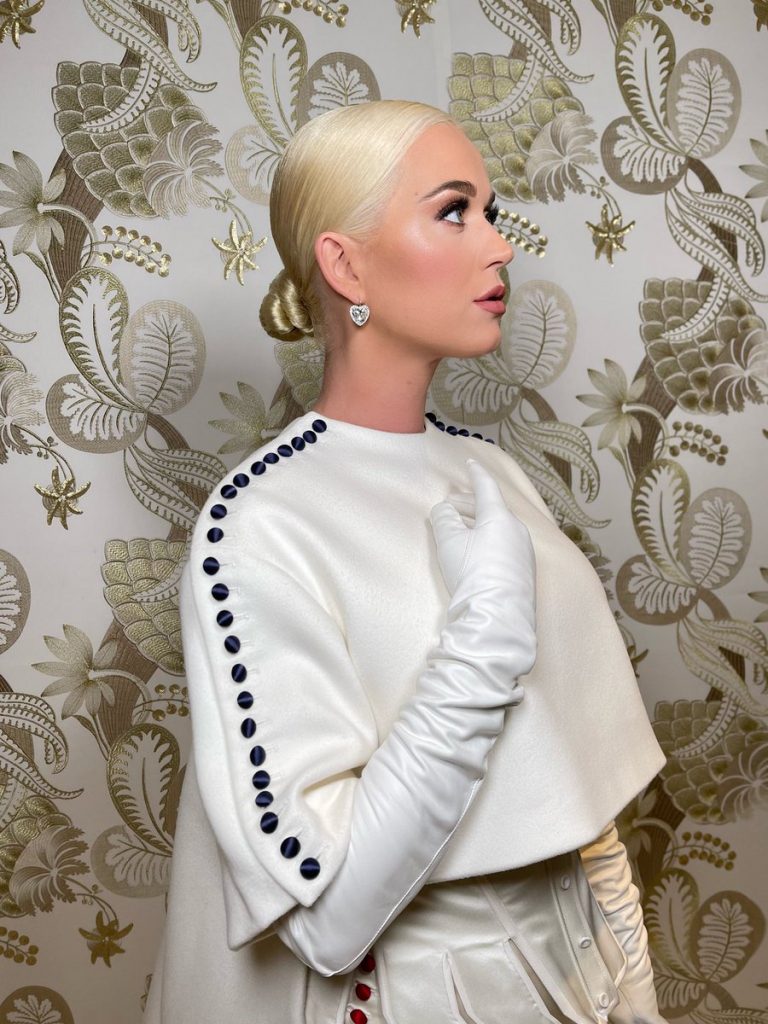 Katy performed the single 'Simple' for the film 'Sisterhood of The Travel Pants', and did backing vocals for P.O.D. 's 'Goodbye For Now'.
She also featured in music videos for Carbon Leaf's 'Learn To Fly' and Gym Class Heroes' 'Cupid's Chokehold'. Rumours would suggest that Katy became involved with Gym Class Heroes' frontman, Travie McCoy, who allowed her to be featured on their music video.
Their relationship is said to have lasted from 2007 to 2009, and some might even be inclined to suggest that Katy's song 'Circle The Drain' could be about their relationship. When questioned about it, neither McCoy nor Perry denied it, though things were kept secret.
During a 2012 interview, Travie revealed important details about their romance, specifically about how it ended. According to McCoy, Katy ended the relationship by sending him an email, though Travie added that his drug abuse was the reason they split.
Travie admitted that he chose drugs over their relationship, but that at times, as she rose to fame, he only felt like a stepping ladder.
Sadly, their relationship came to a permanent close, and as Katy experienced her first year in the spotlight, turned her attention to greater things.
A Brush With Brand
In 2009, while enjoying her newfound fame, Katy met her future first husband, Russel Brand, but she also began to enjoy the nightlife that Hollywood had to offer. Her lifestyle would become as wild and tumultuous as her quick union with Brand.
Their romance started out befittingly, with Russel even telling the young pop star during their first date that September that she was a mermaid and he was drowning. That same night, Russel also presented Katy with extravagant jewellery, specifically a black diamond necklace. Head over heels, only three months into the relationship, Russel pops the big question.
An equally smitten Perry, at the foot of a mountain in India on New Year's Eve, accepted Brand's proposal. Sadly, what was an envious love affair became the first heartbreak Katy shared with her fans.
At first the pair seemed deeply affectionate with each other, at one point even boasting matching tattoos.
The pair tied the knot during a luxurious ceremony in India, though their happiest days would fade only a couple of months later. Returning to work, with all her time and energy invested in her 'California Dreams' tour, and with Russel a recently recovered drug addict, things began to fall apart quickly.
Rumour had it that barely a month after the wedding, Katy and Russel would disagree about everything. Some of the subjects included Katy's party lifestyle, to little things like Russel's comic lines.
A great deal of the stress and heartache Katy experienced are featured in the documentary 'Part of Me', which was filmed around the same time Russel filed for divorce. Her tornado relationship with Russel soon became an intimate, shared experience that had all Katy's adoring followers in tears.
There were, however, also other suggestions regarding the troubles their marriage went through.
Today's meditation on Above The Noise is 'A Meditation For Clarity & Creativity'

You can listen to it on @hearluminary at https://t.co/QSDO3G6qE4 now! pic.twitter.com/Jz3vC2olHL

— Russell Brand (@rustyrockets) May 26, 2021
Certain media outlets suggested that Brand wanted a secure, family lifestyle, having abandoned his partying ways. Katy, on the other hand, wanted to live it up in Hollywood, though it meant Brand would not get his wish of becoming a father.
To further add to the ongoing conflict between them, after hoping to surprise Russel during a comedy performance, Katy discovered that he poked fun at their marriage.
She later, during their separation, accused Brand of struggling with her fame and power. Their relationship reached the point where they both wanted time to separate, though neither went through with their intentions. With Katy's career at its height and her schedule full, it would not have made much of a difference.
After being married for a year and two months, Russel filed for divorce that December, informing Katy of his plans on New Year's Eve.
Their separation was not completely amicable it seems, the 'Dark Horse' singer stating in an interview that she hasn't spoken with Brand since receiving his divorce papers, which in true pop star fashion, Katy mockingly signed with a heart and smiley face.
Diplo and Mayer
Despite the way things ended between her and Russel, Katy was deeply affected by the heartache of her failed marriage. As can clearly be seen in some of the footage from 'Part of Me', it also seemed to affect her future romantic choices. Following her whirlwind marriage to the comedian Brand, Katy seemed to keep her history a little more subtle.
However, among the couple relationships she formed before being swept off her feet by the world's favourite elf, Orlando Bloom, there was enough for her followers to talk about. In 2012, after surviving the first year after her divorce, Katy entered into a complicated on-again-off-again entanglement with John Mayer.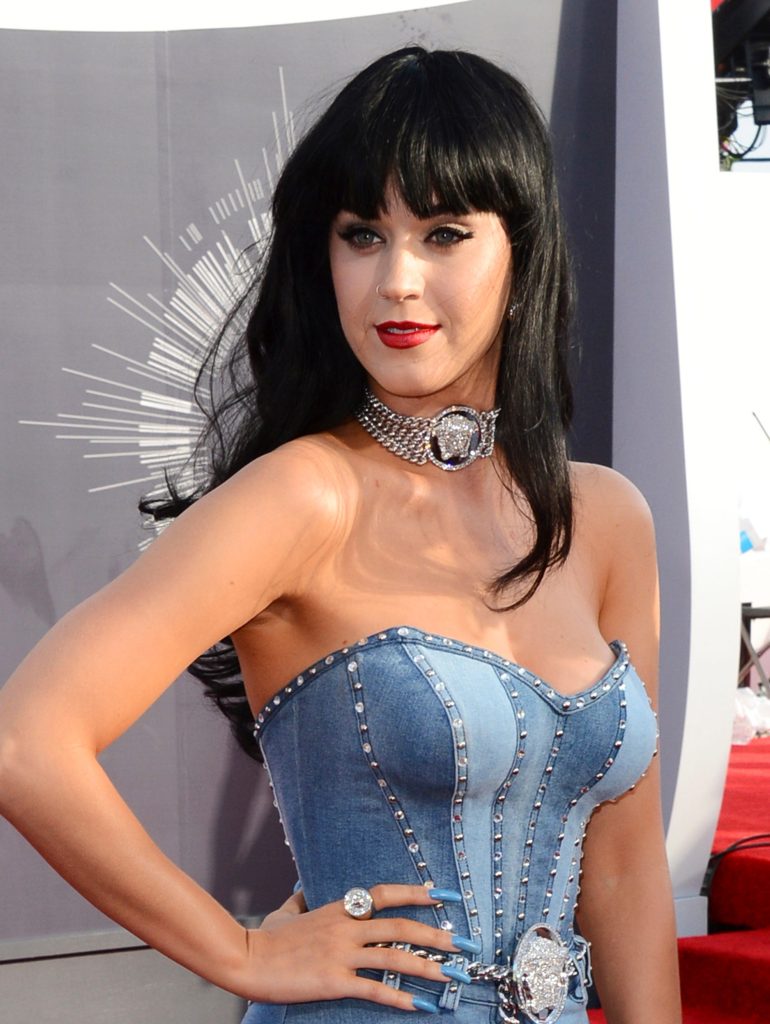 Their relationship started as a brilliant collaboration that produced beautiful music for both artists, becoming an incredibly significant part of each other's lives. Specifically, the two even performed a track together for Mayer's 'Paradise Valley' album entitled 'Who You Love'. Their bond formed around their love for music, and it's clear that John's influences did Katy's broken heart plenty of favours. John often referred to Katy as 'Prism', a nickname that stuck with the singer, and became the title for her 2013 album release.
The songs 'Walking on Air', 'Legendary Lovers', and 'Double Rainbow' that feature on her album are suggested to be about her romance with Mayer. The pair certainly enjoyed travelling together, but in the time they dated, the couple endured their fair share of ups and downs. Mayer admitted that while dating Katy, he never felt like the celebrity in the relationships. Katy's intimidating success would once again become a dangerous factor that had a negative impact on her love life.
For a while, John and Katy would break-up, but then find their way back together. Although it certainly kept followers on their toes, hoping for the best for their relationship, their separation seemed inevitable.
Despite trying to keep things private, rumours slipped out, and on several occasions fans were treated to suggestions that Katy and John would soon get engaged. Loyal followers kept their hopes up, but after two years, in 2014 the couple split for the last time, which seemed amicable, with Katy several years later during an interview on 'The Late Late Show' admitting that Mayer was the best lover she knew.
Katy then moved on with DJ and producer, Diplo, with whom she recorded 'Crocodile Tears' in 2016. Unfortunately, their fling would barely last a month before the couple split. Diplo later admitted that they wanted different things in life, and blamed the split on the fact that Katy was not ready to settle down.
However, a source close to the 'ET' singer disclosed that she was indeed into Diplo, but their conflicting schedules and careers played a disappointing factor in their relationship.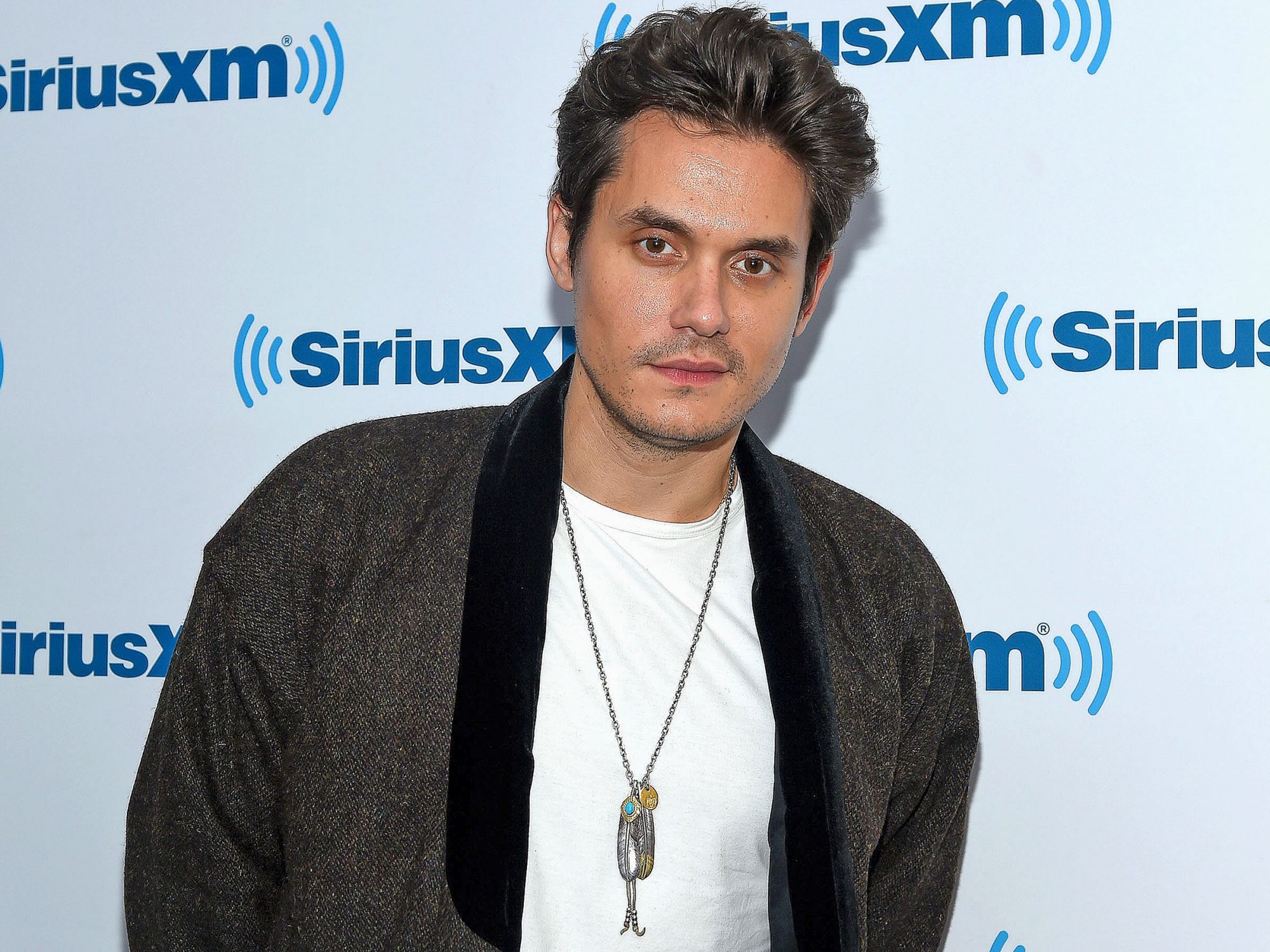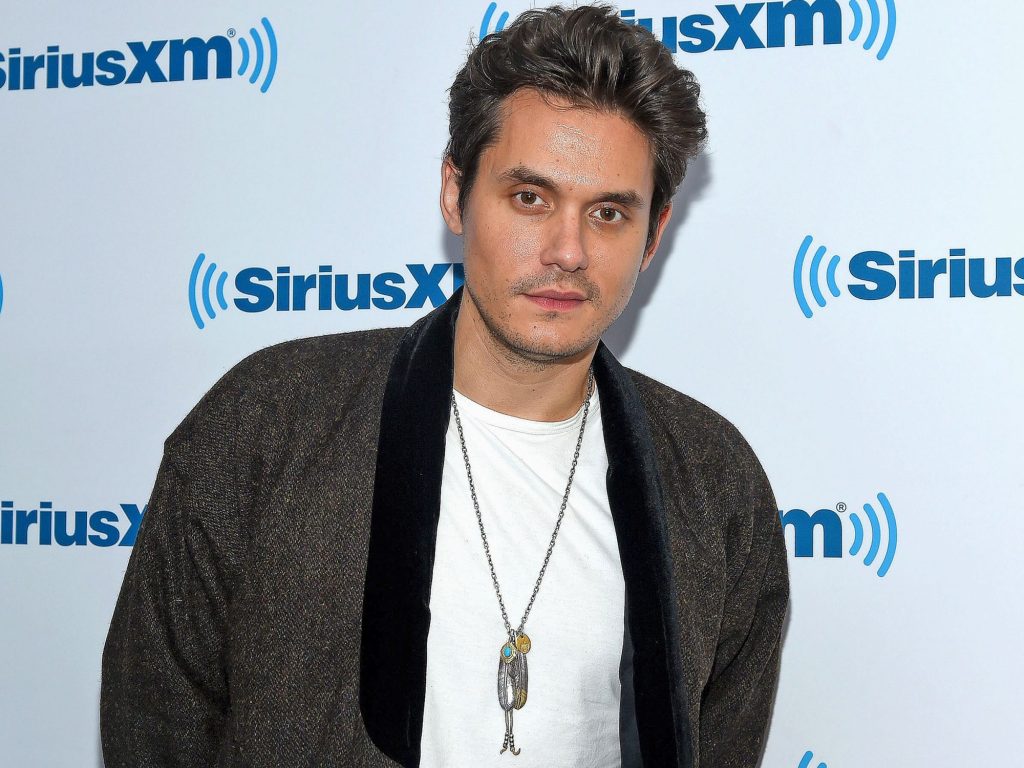 In response to Katy ranking Diplo third on her best lover list, Diplo stated that he hardly remembers their intimacy.
Though it might have thrown some shade on Katy, it seems Diplo was not satisfied with his ranking. The DJ claimed that he won bronze in the sex olympics, but doesn't remember having sex.
When Love Bloom
Every once in a while, there is a Hollywood couple who simply take people by surprise, like Sandra Bullock's relationship with Jesse James. Katy's current relationship is no different, and match-ups like these, as much as they stir our interest, can often have us wondering how it happened.
As odd as it seems, the world-leading pop diva and prolific artist Katy Perry, somehow found a way to get knocked off her feet by 'Lord of the Rings' actor Orlando Bloom, who of course portrayed the ever-popular Legolas. Naturally, celebrities mingle with each other, but the cute nature of how Katy and Orlando first met had the world gushing.
The pair met at the Golden Globes ceremony of 2016, dancing at the afterparty well into the night. Bloom would later admit that the only reason the pair mingled that night was because Denzel Washington introduced them to each other. Following their initial meeting, Bloom and Perry were seen together on a couple but rare occasions.
One such was the birthday party of Orlando's manager, which Bloom organised. At first, the media outlets suggested that Katy had limited intentions with the relationship, with an alleged insider claiming that Katy thinks of it as a casual fling to enjoy at the moment. However, in May 2016, Katy made their relationship Instagram official, posting a picture of the couple on the steps of the Hotel Du Cap-Eden-Roc in Cannes.
Despite their many differences, including their careers and networking different crowds, the couple got on well. Unfortunately, they eventually experienced their first break-up. In February 2017, the couple announced that they mutually decided to take time apart, but their love for each other endured through this troubling period.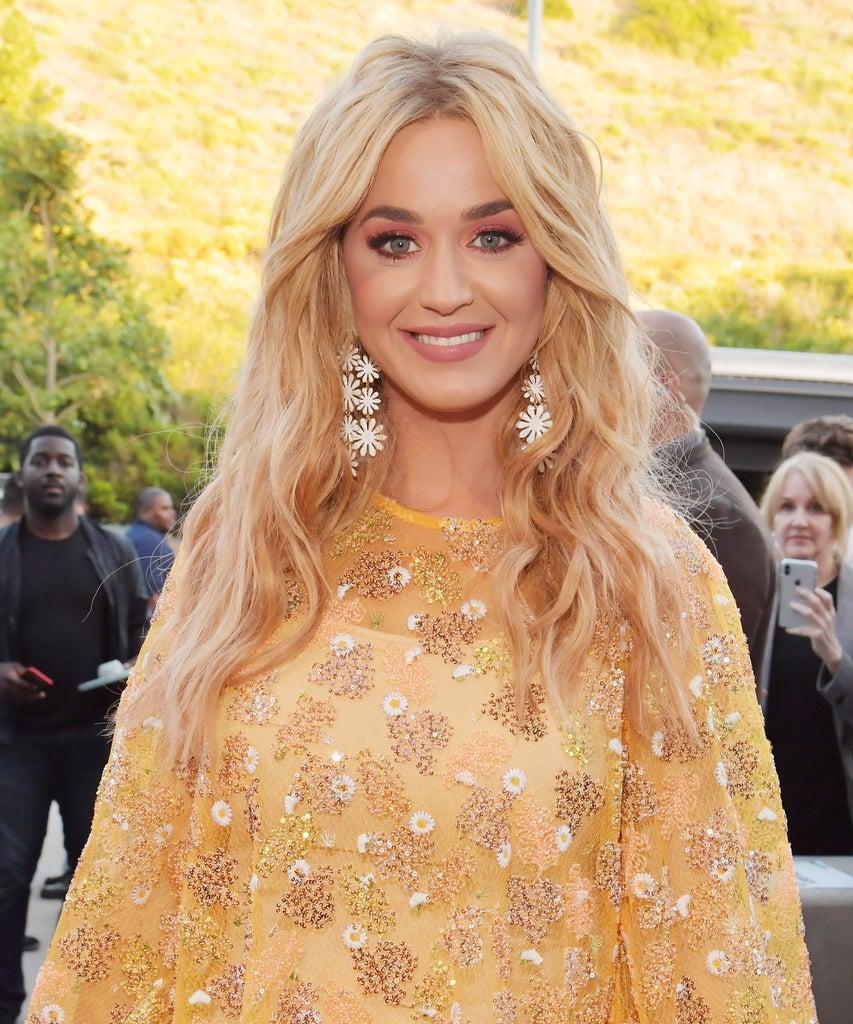 It seemed, for once, that time apart did both partners good. After reuniting before the beginning of 2018, the couple seemed more serious than before, and equally as in love. Katy at one point stated that they have a real relationship that will challenge her to be her very best. Then, in a rather cheesy, classic move, Orlando popped the big question on Valentine's Day of 2019, as they flew over Italy in a helicopter.
Upon celebrating their engagement on Instagram, Katy took the opportunity to showcase her extravagant ring, which is estimated to be valued at $5 million. Clearly, Bloom spared no expense, but sadly the couple would soon experience disappointment after losing a beloved, co-adopted pet. Their pooch, named Mighty, passed away and Bloom shared a sad post on Instagram as he inked his best friend's name on his chest.
Despite their loss, the couple went forward with their wedding plans, but a few minor hic-ups caused a delay in the date.
https://www.facebook.com/photo.php?fbid=338313760998035&set=pb.100044582402768.-2207520000..&type=3
Naturally, Katy's loyal followers suspected the worst, but the couple assured their adoring public that nothing was wrong.
That was until the shocking news Katy shared in a music video, which also delayed their wedding plans. In March 2020, Katy showed off her baby bump for the video of 'Never Worn White'.
Although they planned their wedding for 2020, the good news was nonetheless well received by both parents. In August 2020, Katy and Orlando's daughter  Daisy was born, and the couple couldn't be any more ecstatic. The latest news on the couple suggests that they have enjoyed their time together so far during the global pandemic, simply loving parenthood. A recent post in January 2021 by the 'Teenage Dream' singer explains it all.
In the post, she complimented Orlando for being a great father to her little dove. Like all their loyal fans and followers, we wish them nothing but the very best for the future.